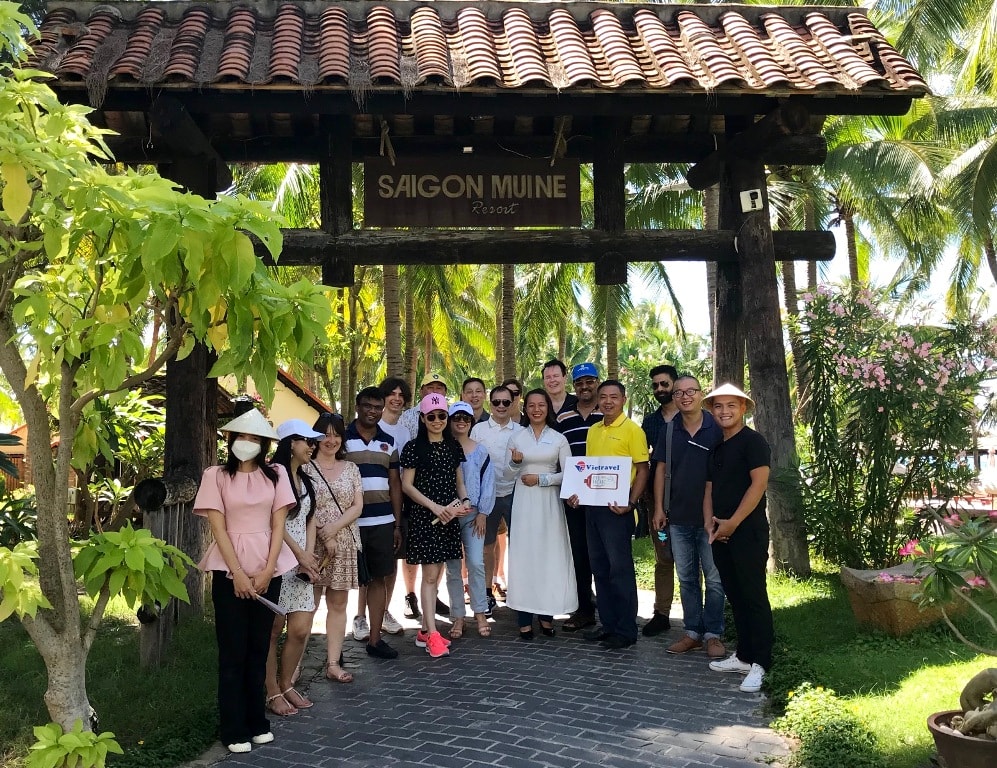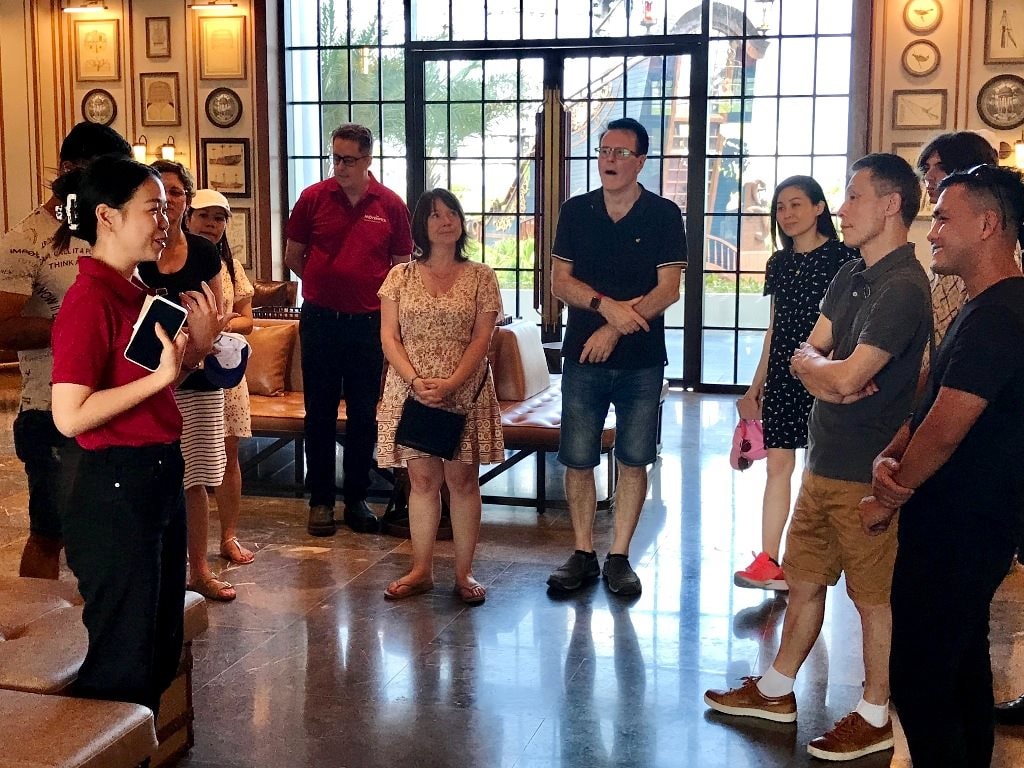 The survey is expected to help Binh Thuan expand international market towards a strong recovery for local tourism industry. It also provides an opportunity for the province to promote its new tourism products and the images of a safe, friendly and high-quality destination.
Accordingly, the delegation directly came and experienced tourism services at luxurious accommodations in Ham Tien-Mui Ne and Tien Thanh, such as: Centara Mirage Resort, Pandanus Resort, Muine Bay Resort, Little Muine resort, SaiGon-Mui Ne Resort, Seahorse Resort, Anatara Resort, Radisson Resort, Movenpick Hotel… Through the survey, most of the members appreciated the quality of services and had a good impression of green space, sea view and hospitable people. Mr. Devendran from AS Travel (Australia) shared that: "Tourist accommodations in Phan Thiet city are well equipped and have modern decorationn styles, and especially many resorts/hotels with beautiful sea view. Those factors are very suitable with Australia markets's demand. The diversified cuisine with fresh and delicious is another plus point to attract international visitors in general and Australian holiday-makers in particular".
During the survey, Binh Thuan Tourism Promotion Information Center introduced a series of tourism products, with luxurious entertainment services at NovaWorld Phan Thiet, such as: Circus Land, PGA Nova Golf course; some historic cultural relics, such as: the Cham Posha Inu Tower, Ho Chi Minh Museum-Binh Thuan branch, Duc Thanh school, Van Thuy Tu temple; and especially a water-music stage with Fishermen show.
In addition to fact-finding trips to tourist destinations in Phan thiet city, department of Culture-Sports and Tourism held a Gala diner to welcome the famtrip group. At the event, the delegation's members enjoyed a folk music show performed by artists of Bien Xanh music &dance troupe, and a party with local seafood specialties. According to. Mrs Nguyen Lan Ngoc- deputy director of department of Culture-Sports and Tourism, Binh Thuan has set its targets to develop green and suistanable tourism. So it strives to build up a brand name with specific events basing on coastal cultural charcateristics and outstanding advantages, as follows: sunshine, wind, sand, wonderful beaches, fresh and wild nature, friendly and hospityable people, etc. In the near future, with the completion of transport infrastructure network (Phan Thiet Airport, Phan Thiet-Dau Day express way…), along with key tourism sites (Mui Ne national tourism area, Phu Quy national tourist destinations, Phan Thiet national center for tourism and water-sports …, Binh Thuan will be ready to welcome tourists from all over the world.