The event, which takes place from October 24th to October 28th, 2022, promises to gather a wide range of virtual travel exhibition space across the country. In which, travelers can take a look at online display booths, tourism products, services, destinations, and enterprises; or experience a virtual reality trip via VR360 apps. Meanwhile, the enterprises can also introduce their tourism stimulus programs through the online fair and make arrangements and do transactions with customers through B2B.
This Online Tourism Fair is run on the platform of Binh Thuan Electronic Travel Exchange at the website address: https://travelbook.vn/binhthuan. The fair has attracted more than 100 tourism promotion units and service businesses across the country. This will be a transactional information channel connecting modern 3D technology, fully meeting the features of a smart trade fair, with a user-friendly interface, allowing travel businesses, tour operators, and tourists to conduct partly or wholly the transaction process, buying and selling activities or providing tourism services.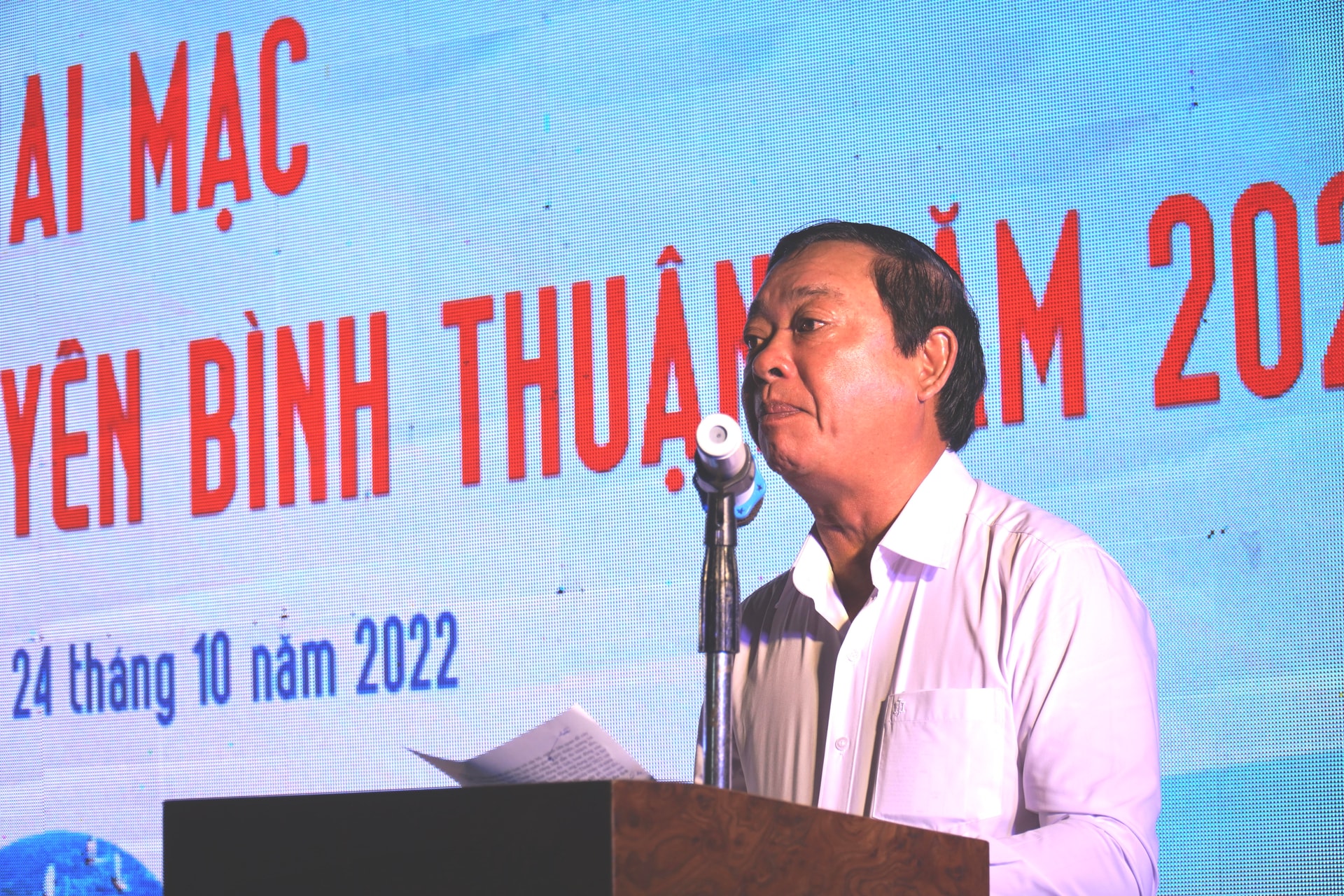 Mr. Bui The Nhan - Director of the provincial Department of Culture, Sports and Tourism emphasized that: Defining digital transformation as the solution, as well as the inevitable direction for tourism to accelerate its breakthroughs and sustainable development, Binh Thuan has always focused on the development of smart tourism and application of information technology to tourism activities.
Binh Thuan Online Tourism Fair 2022 provides more technology solutions to introduce tourism products, support tourism businesses to connect with domestic and international partners, and contribute to restoring Binh Thuan tourism right after the country opens door to welcome back guests. It definitely shows that Binh Thuan tourism has timely caught up with the movement of the international and domestic tourism industry as well as it has well implemented Resolution No. 10 dated March 18, 2022, of the Provincial Party Committee (XIV term) on digital transformation to 2025, orientation to 2030.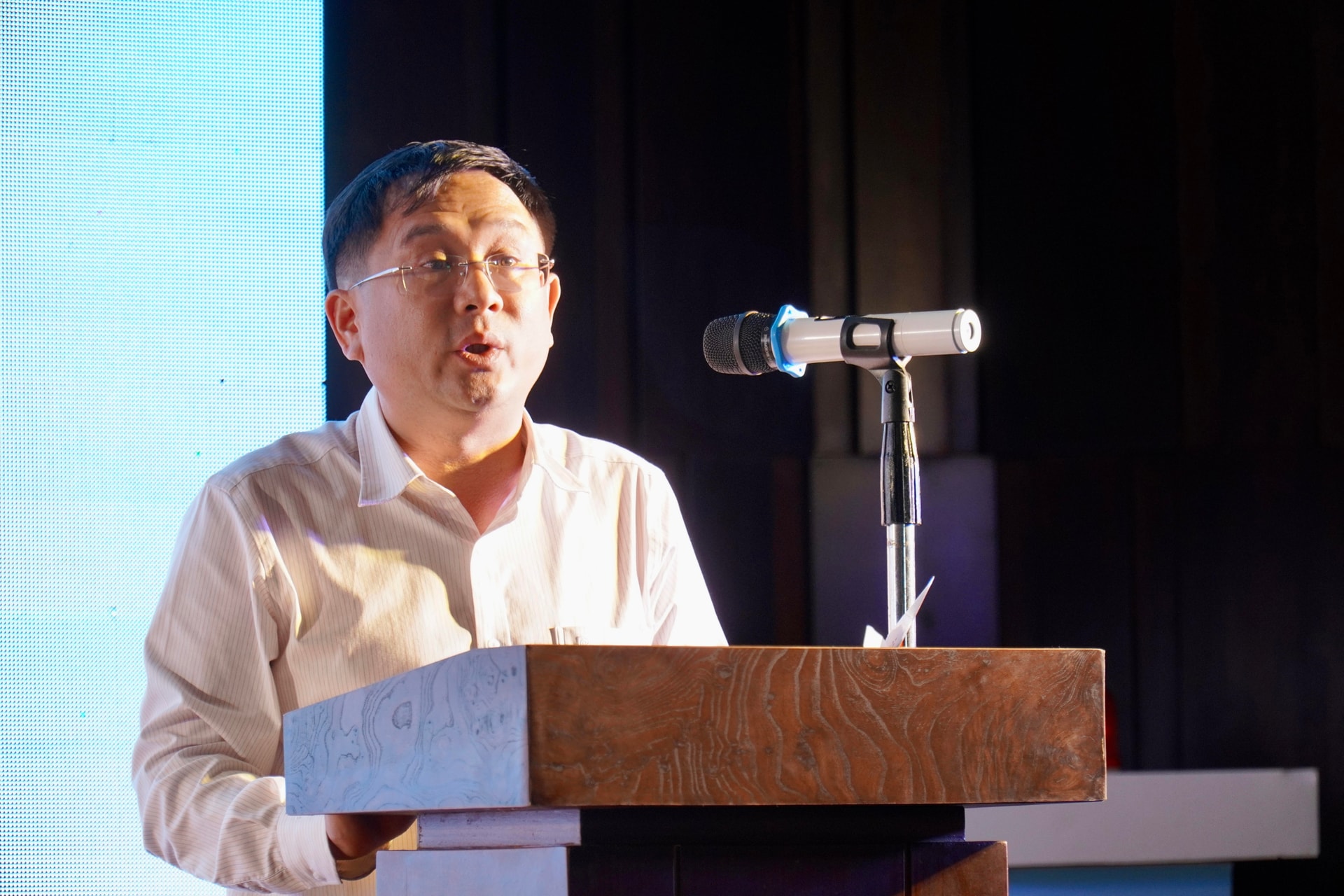 Mr. Nguyen The Phuong - Director of Viettel Binh Thuan
At the opening ceremony, 11 tourism units and businesses in Binh Thuan introduced their product packages, promotions, and discounts to stimulate tourism demand at the end of 2022 and in 2023. Besides, the event also offers opportunities for the localities and tourism enterprises nationwide to advertise and introduce products to partners and tourists; seek domestic and international markets and partners, create opportunities to increase business efficiency through online exploitation, contribute to the recovery of the tourist market, including the international market.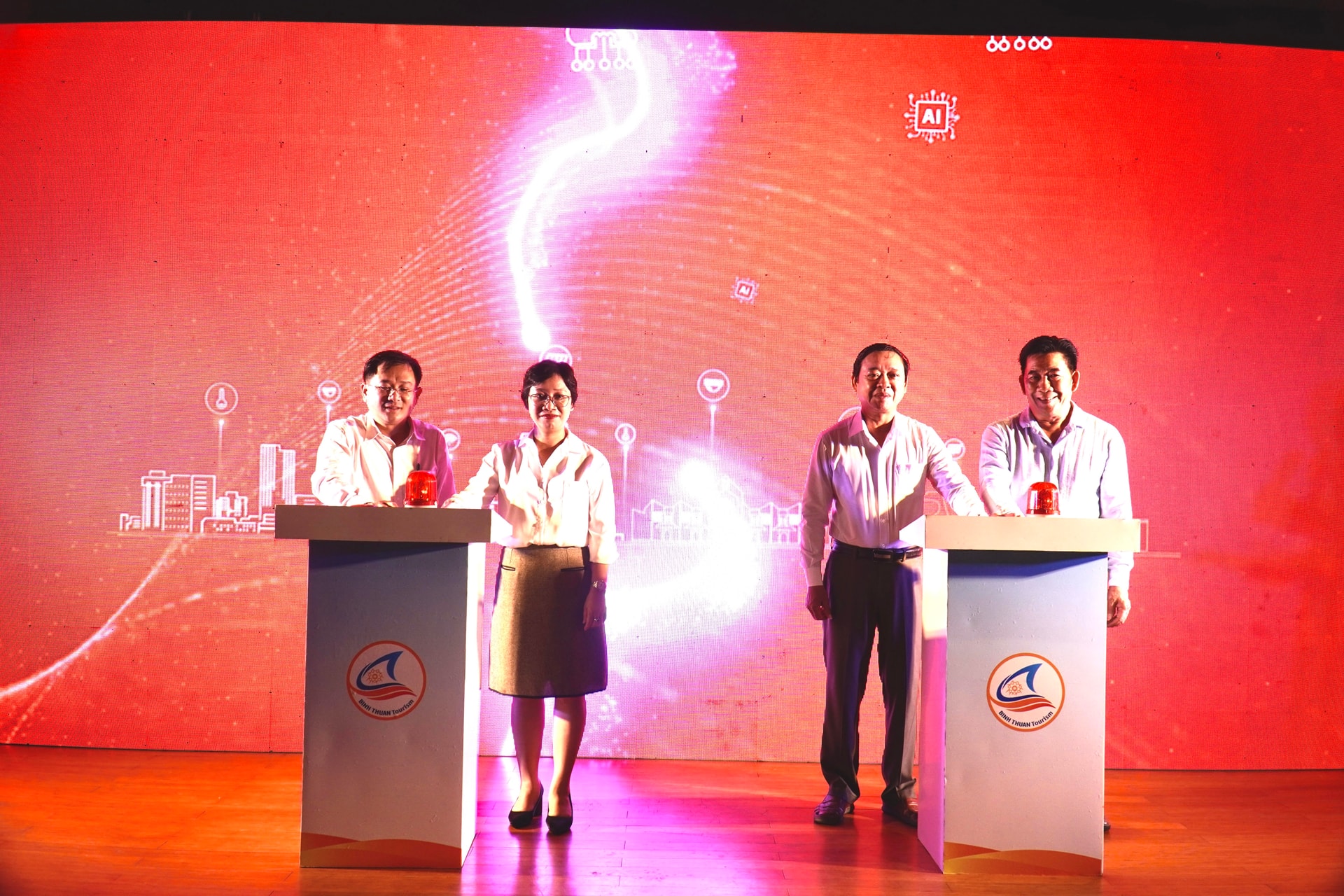 Regarding tourists, the fair will help them find information conveniently, choose, and buy products and services with a variety of items, easily compare the prices of product packages; enjoy policies, and promotions to stimulate demand, ensure fast transactions, and secure customer information.
In the past time, the local tourism industry has been implementing many projects and programs on information technology applications for tourism development such as: putting into operation the Smart Tourism Portal; implementing the virtual reality travel experience; installing QR codes at tourist attractions.
On this occasion, the Binh Thuan tourism industry also launched Binh Thuan nice photo contest with the aim of promoting the image of nature, culture, homeland, and people of Binh Thuan to serve the communication work for the Visit Vietnam Year 2023.