Specifically, 6 districts and cities of Phan Thiet, Tuy Phong, Bac Binh, Ham Thuan Bac, Ham Tan, and Duc Linh will welcome the Lunar New Year 2023 with a riot of low-range fireworks.
The Department of Culture, Sports and Tourism is assigned to advise the Provincial People's Committee to establish an Organizing Committee for activities in celebration of the Lunar New Year and low-range fireworks display at the moment of Lunar New Year's Eve in 2023 in the localities. At the same time, the Department is also in charge of purchasing fireworks and firecracker contracts, ensuring the quality of firecrackers and art, meeting the enjoyment needs of people and visitors; receiving and handing over purchased artillery to the Provincial Military Command.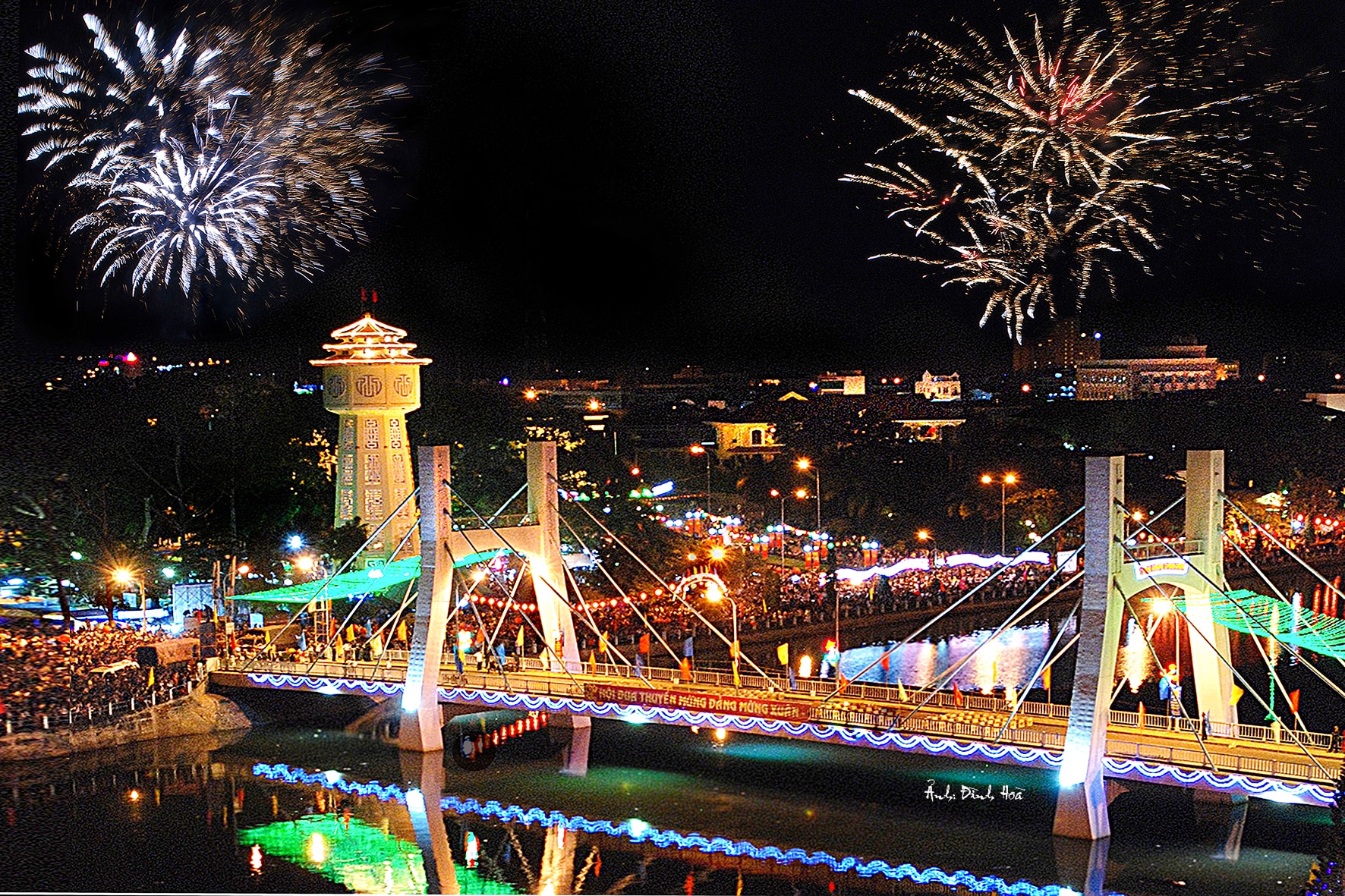 Districts and cities are responsible for calling businesses, organizations, and individuals to voluntarily donate funds for fireworks displays on Lunar New Year's Eve 2023, (the Year of the Rabbit) without spending the state budget.
They are also asked to build specific plans to organize low-range fireworks. In particular, It should pay special attention to ensuring security and order, fire safety, traffic separation, and convenient parking arrangement for residents and visitors. The organizing process needs to coordinate with the health sector to ensure effective and regulated epidemic prevention measures.
The Provincial Public Security Department shall coordinate with the Provincial Military Command, the Department of Transport, and the People's Committees of the districts and cities to develop a plan to ensure security, order, and traffic safety at the low-range fireworks venues, especially at the location of Le Hong Phong Bridge, Phan Thiet City. In the meantime, it is necessary to create the best conditions for people and visitors to enjoy the beauty of fireworks with a cheerful and comfortable spirit.