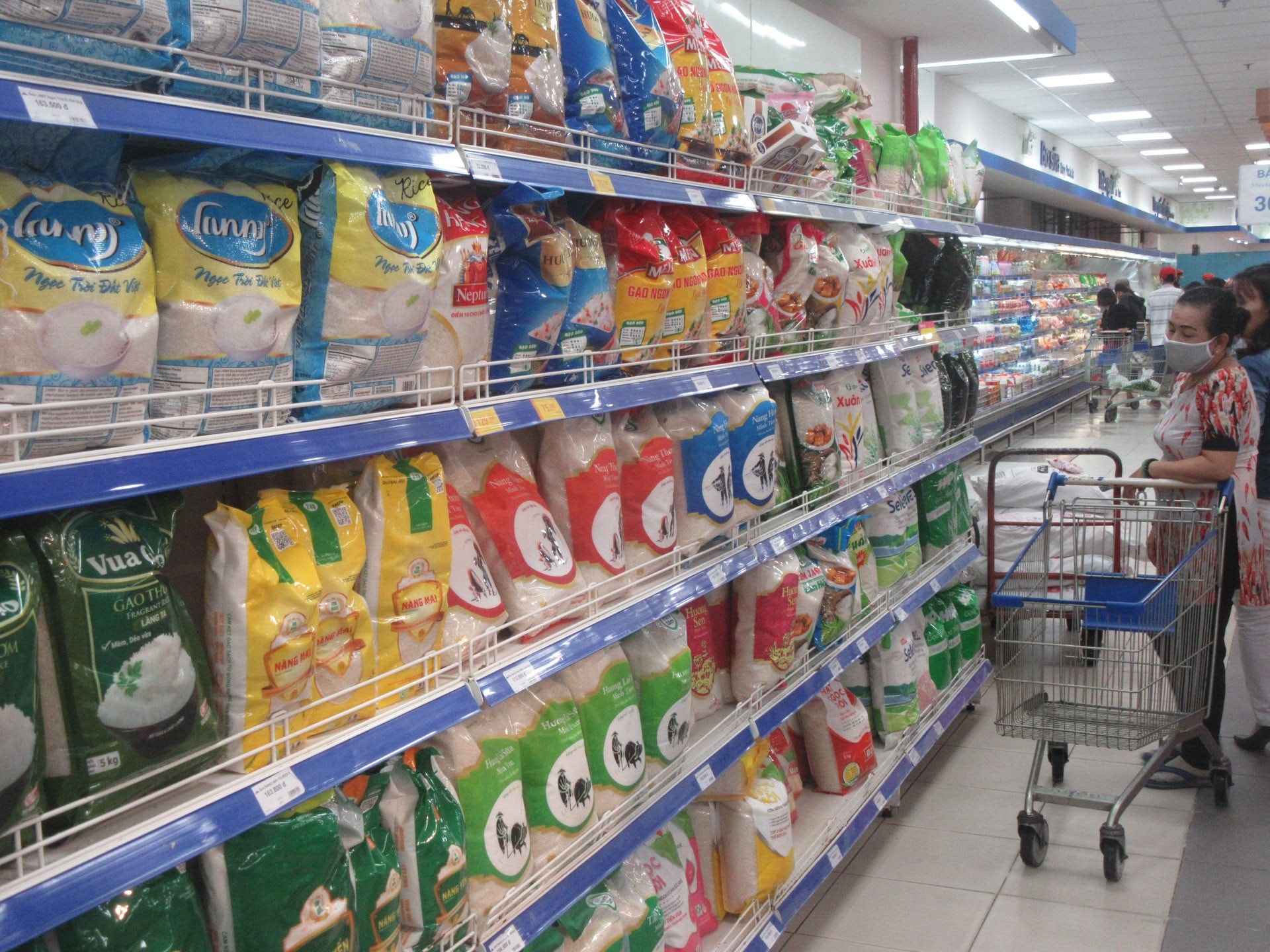 According to department of Industry and Trade, businesses getting involved in stabilizing Tet market include affiliates of Bach Hoa Xanh (Green Grocery Chain in Binh Thuan), affiliates of Co.opmart in Phan Thiet city, La Gi town and Phan Ri Cua town, Lotte Vietnam Trading Center-Binh Thuan branch, South Central Food JSC-Binh Thuan branch, Tung Loan Trade-Service Company Limited, provincial Center for Mountainous services. Those enterprises are boosting connecting production, distribution and consumption networks to ensure supplies for the upcoming Tet holiday in the whole province.
The total value of goods in reserves is nearly VND 360 billion, which mainly focuses on groups of commodities, such as: rice and glutinous rice (VND 7.5 billion), ready-to-eat food products (VND 33 billion), edible sugar (VND 5.4 billion), cooking oil (VND 12.6 billion), meat and poultry (nearly VND 29 billion), milk of all kinds (VND 16.7 billion), vegetable (VND 14 billion), processed food (VND 77.5 billion), confectionery, jam and Tet gift boxes with cake and candies (more than VND 121 billion), fish sauce and soy sauce (VND 4.5 billion), seasoning powder and broth mix (VND 7.2 billion), refreshment drinks and bottled water (VND24.4 billion), as well some other essential products with a total value of more than VND 4 billion (eggs, salt…)
The provincial People's Committee lately asked the State Bank of Vietnam-Binh Thuan branch to create favorable conditions for enterprises to access capital sources with preferential interest rates so that they can deploy stockpile for local residents to celebrate Tet. The Department of Industry & Trade takes responsibilities for urging businesses to implement reserve plans while ensuring the quality and food hygiene and safety, and especially keep reasonable prices of meat and poultry.
Enterprises participating in goods reserves are asked to keep the prices of Tet goods at 5-10% lower than the market prices at the same time of the same products. Units also pay special attention to ensure commodity supplies for mountainous areas and ethnic minorities areas and Phu Quy island district.