Reality or legends about Thuan Quy beach both show that this landscape is an extremely wild, peaceful, and dreamy beach.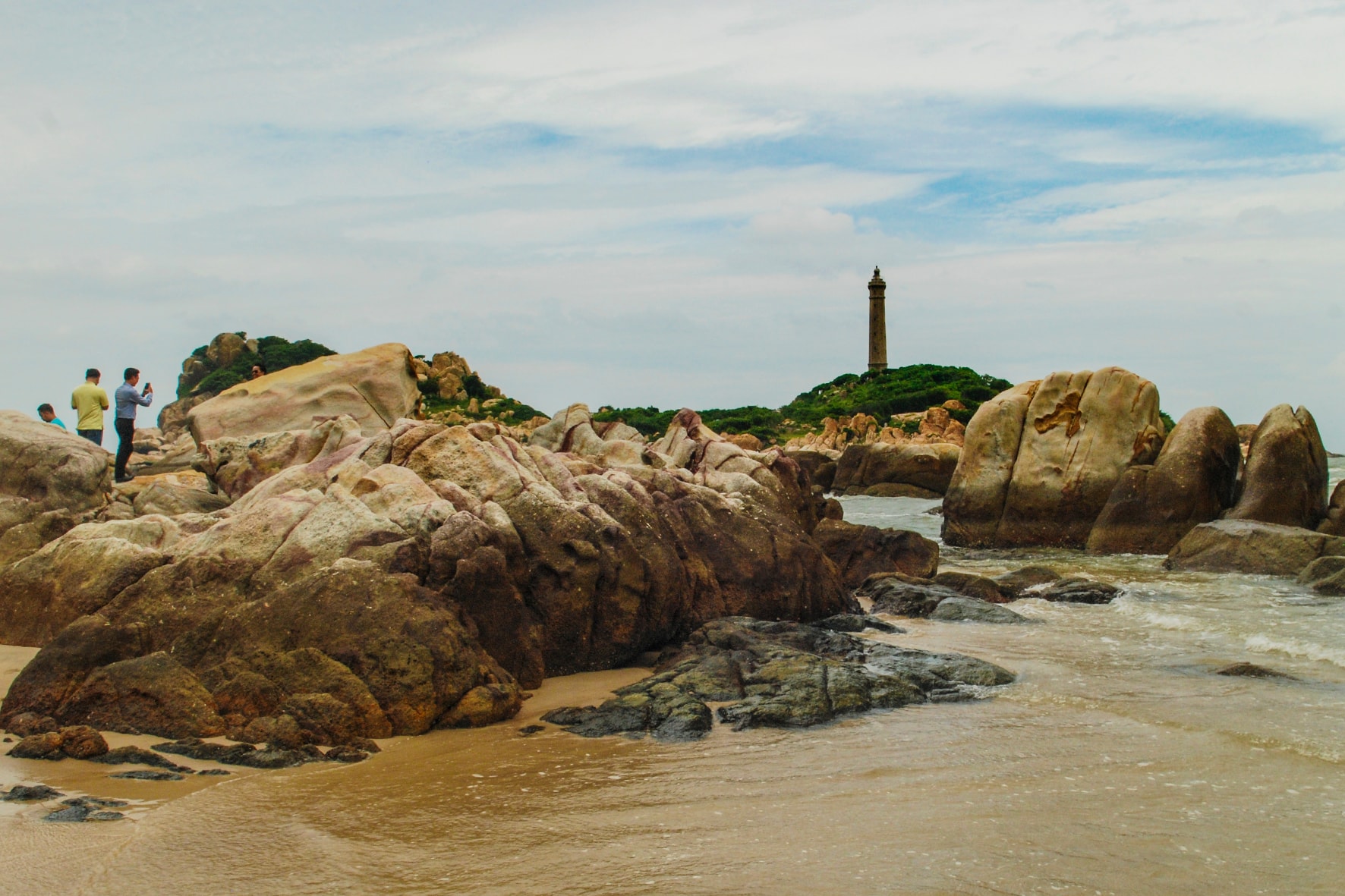 The coastal landscape of "Vinh da nhay"
Along over 7km of Thuan Quy coastal (Ham Thuan Nam), there are countless stones shaped like sacred, attractive, and incredible animals.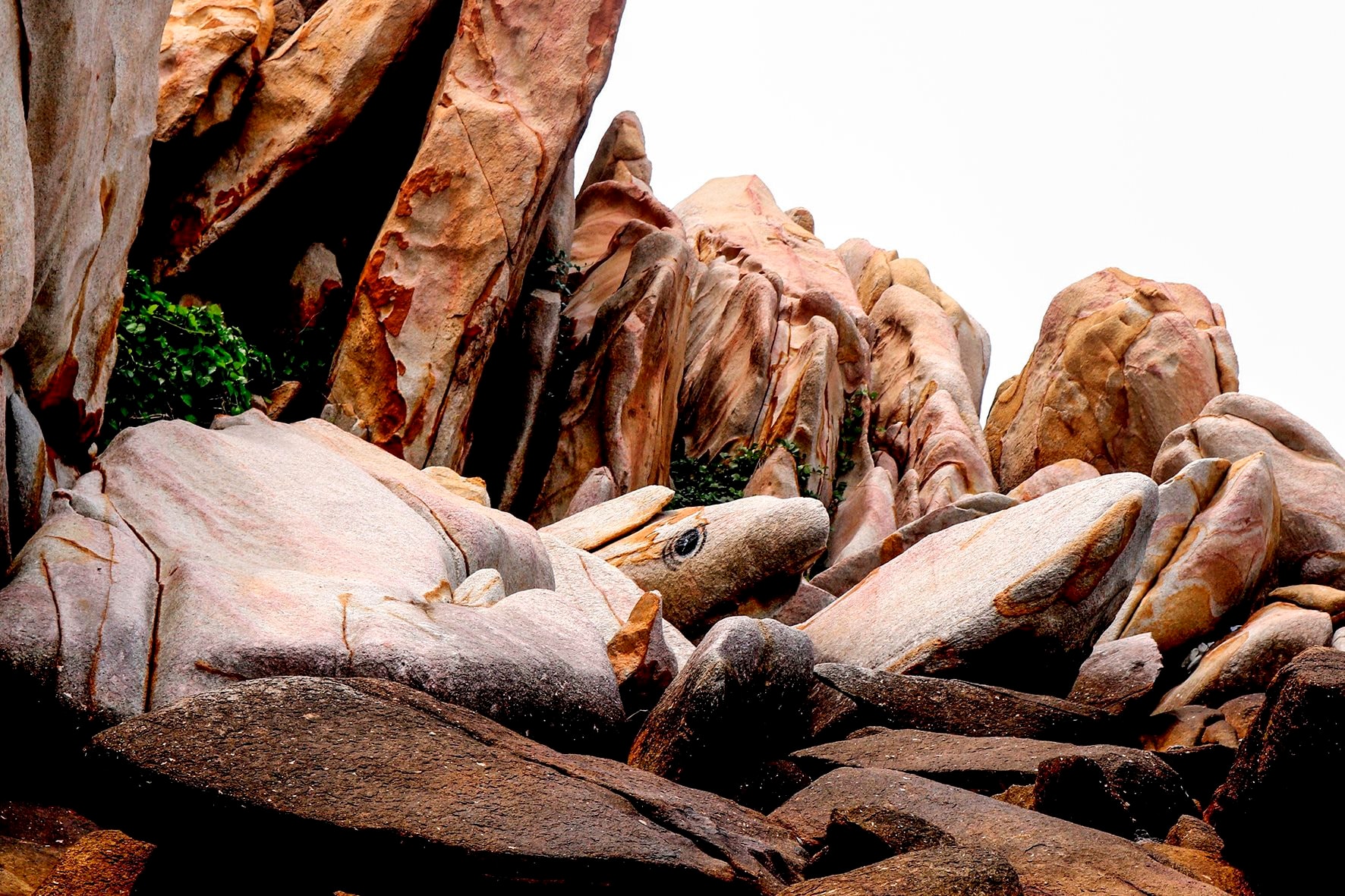 A "rock fish" in caves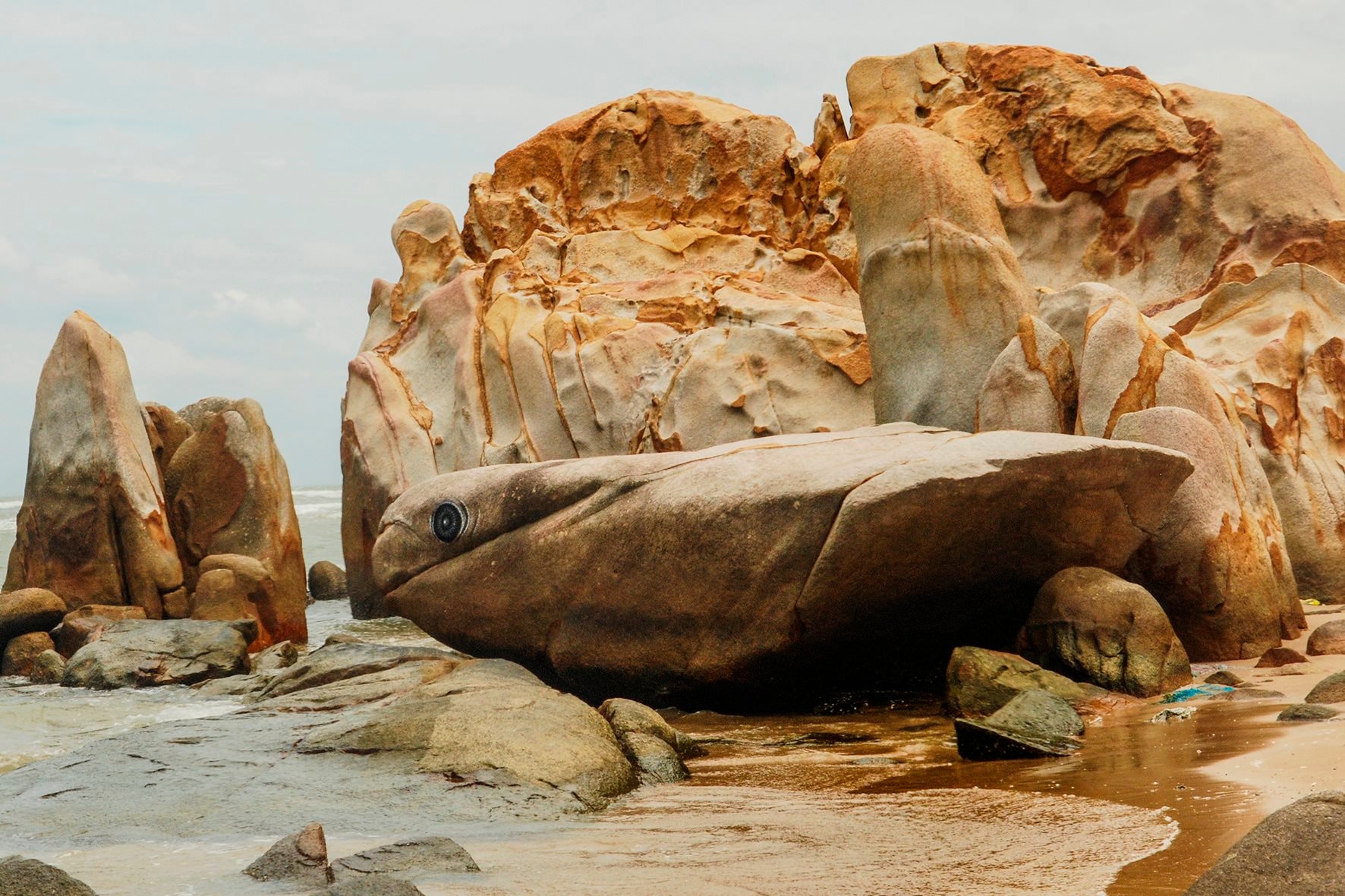 The rocks shape like "golden turtles"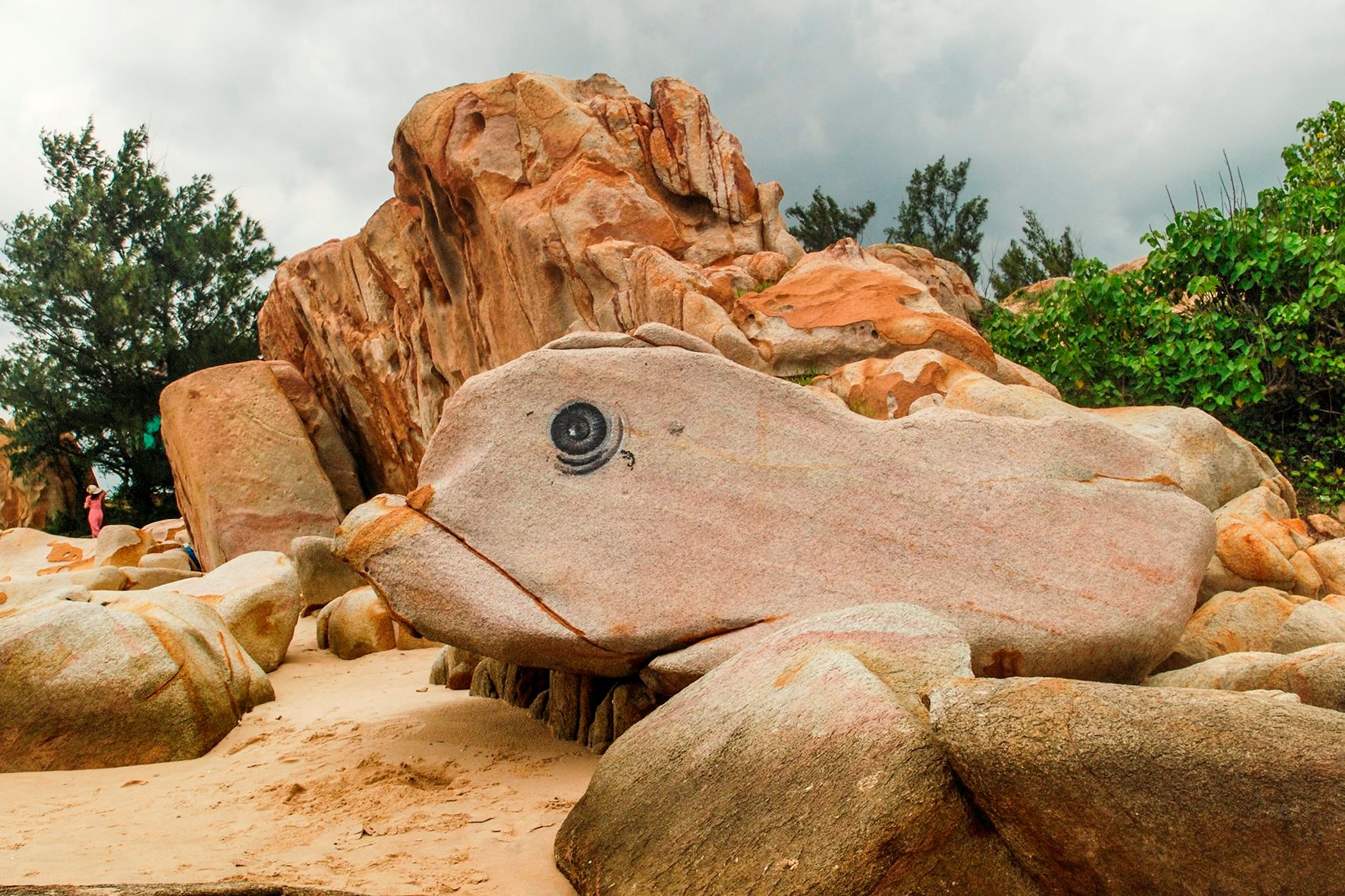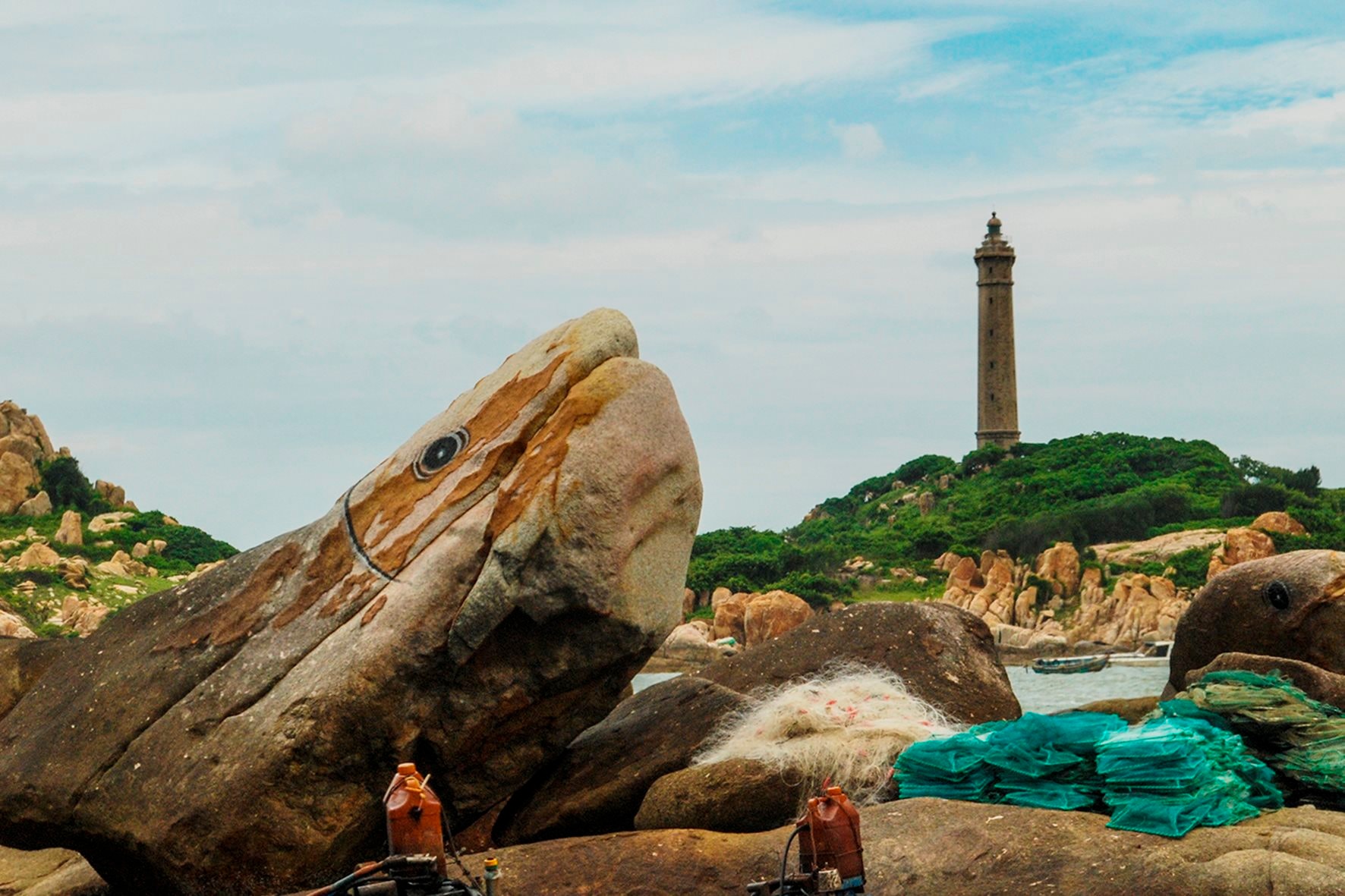 The "golden turtle" rocks dimly loom over the waves like they are catching their breath and bathing themselves in the golden sunshine. There is a cliff shaped like a "white lion" keeping the sea peaceful and on white sand, there are surrounding rocks that looked like the "lioness" and their "cubs". Or the "black crocodiles" between the vast ocean and far away are the shaped cliffs like the dolphin, eels, etc.
Nowadays, travelers who come to Thuan Quy beach will be surprised by the magnificent and vivid natural views. There is a crystal sea, white sand stretching long, and tall, long ranges of ferns like a shield protecting residential areas, from the blowing wind and sand. If visitors come to Thuan Quy Da Beach at dawn, they will see the shape of the animal stones changing differently from time to time. When the sunset comes, the sand becomes white, the silver wave laps over the sand and the small crabs are swept away. The inanimate rocks will become alive and dance in the waves as if someone had brought their soul into them. Therefore, the locals call this place "dancing rock bay"; the hidden ivory-white sands looming in the rock bank are a fascinating and attractive scene.
Mr. Nguyen Hoang Phong - a visitor from Lam Dong came to Doi Su resort for the first time, said: Thuan Quy beach not only owns a beautiful landscape but is also different from other beaches that cannot explain its beauty by words. Many investors have exploited the beauty of the rocky coast, shaped stone, and colorful stone; therefore, high-class resorts have been built and named "Stone Garden" Resort or "Golden Stone Beach" resort.
Besides the "blue sea, white sand and golden sunshine", there are also countless "animal stones" covering the waves, preventing the sea from encroaching on the mainland. That also explains why Thuan Quy beach has many beautiful, smooth, and gentle white sand beaches. Those who love sea fishing often choose the cliffs protruding out of the sea for relaxing and fishing, or couples often choose "dancing rock bay" for an unique photo album from Binh Thuan beach.