Mr. Nguyen Van Khoa - Chairman of Binh Thuan Tourism Association shared: Within the framework of the Visit Vietnam Year 2023, more than 200 activities on inter-provincial, national, and international scale will be held in Binh Thuan province and in 41 provinces and cities. In response to the National Tourism Year, right from the beginning of 2023, the province's Tourism Association will actively cooperate with tourism management agencies and localities to focus on implementing practical tourism development activities.
Accordingly, the province puts the priority on ensuring environmental sanitation in coastal areas. Particularly, at the end of 2022, the Association in coordination with the Phan Thiet City People's Committee organized a campaign to generally collect garbage in coastal areas, attracting a wide range of community participation. This activity will be maintained regularly in 2023 with a frequency of once a month. Additionally, in response to the 2023 theme of "Renovating the city, preserving and protecting the green, clean and beautiful environment", the Association reactivated the Campaign "Clean Up Day" launched in 2015. Such activity will be deployed periodically on the first Thursday of every month in the year with the aim of collecting garbage and trash along the routes of the tourist area.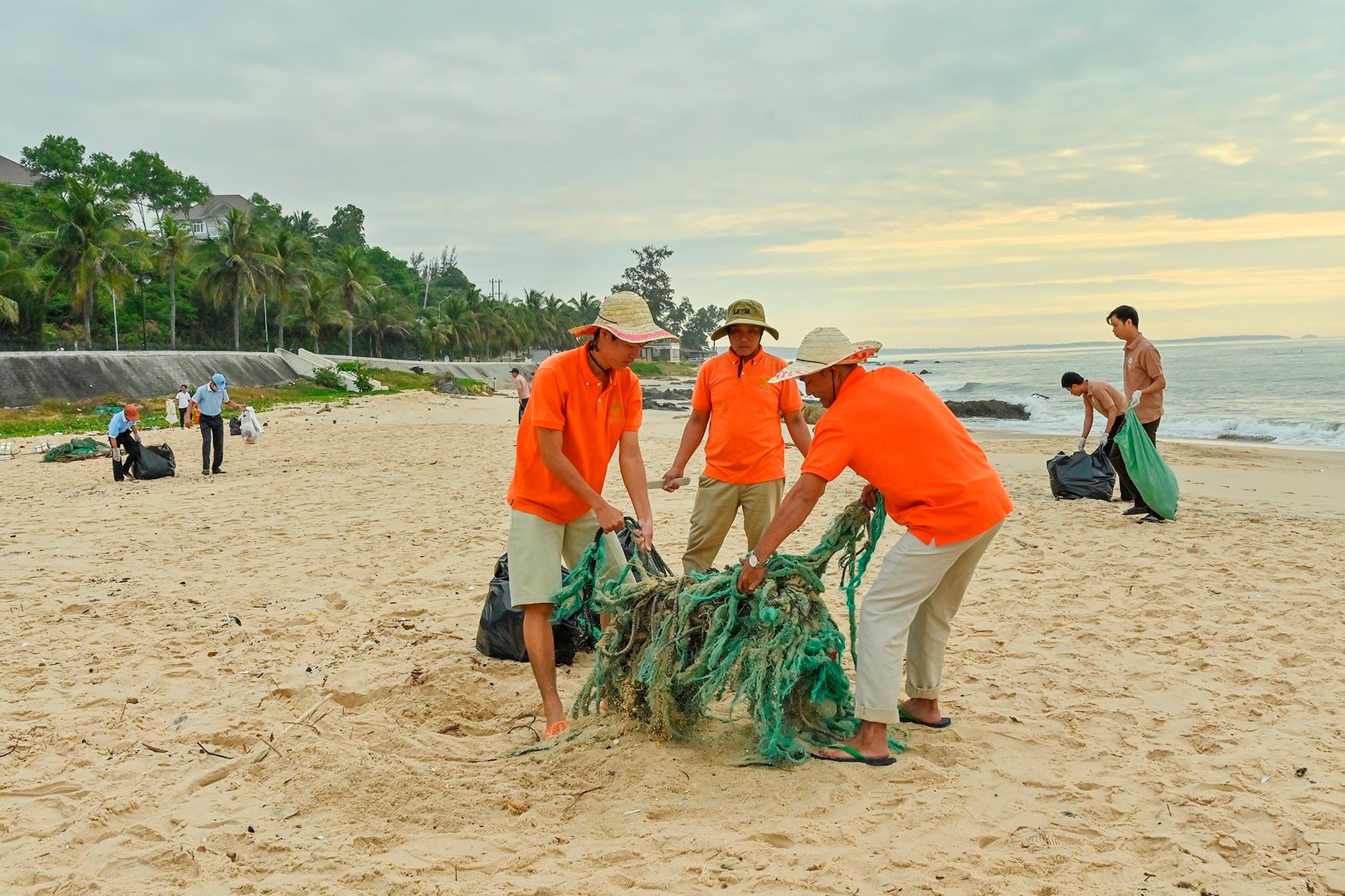 In the meantime, a series of culinary festivals to honor the local food specialties are also set up. At the same time, the Association and the Department of Culture, Sports and Tourism focus on building a communication plan to promote the Visit Vietnam Year 2023, luring as many international tourists to Vietnam as possible.
Besides, the Association focuses on organizing training courses to improve skills and professionalism for service and tourism personnel. It calls on businesses to perfect their existing products, increase new and specific products, and improve service quality to satisfy visitors, creating a good impression for visitors when visiting Binh Thuan destination in 2023 and in the future.