1. In provincial meetings (offline and online), most of the provincial leaders' directives require localities to be well prepared in all aspects; "side by side" with the province and central agencies to organize the Visit Vietnam Year 2023 successfully. Specific tasks of each branch and locality have been discussed and detailed by the Provincial People's Committee to each sub-committee, and assigned the localities' responsibilities, especially those that are developing in tourism.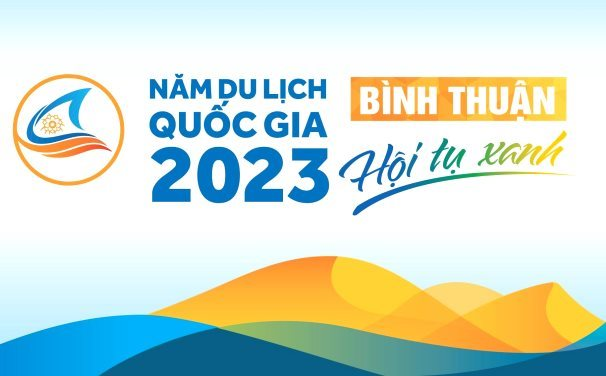 Hot-Air Balloon Festival. Photo: D.Hoa
"Visit Vietnam Year 2023 - Binh Thuan: Green tourism comes together" has 208 events and activities; including 13 national activities organized by the Ministry of Culture, Sports and Tourism, ministries, departments, and central agencies. Binh Thuan province is in charge of organizing a series of 31 unique and attractive cultural, sports and tourism events and activities with inter-provincial, national and international scale taking place throughout 2023; along with that are 164 events, cultural, sports and tourism activities in response to the Visit Vietnam Year 2023 organized by 41 provinces and cities directly under the Central Government. The mentioned specific figures show the grandeur of the organization of this special event that will be held this year. Once there is detailed and thorough preparation, everyone hopes for success, especially the province's tourism industry has the opportunity to promote the potential destination - a friendly and hospitality Binh Thuan.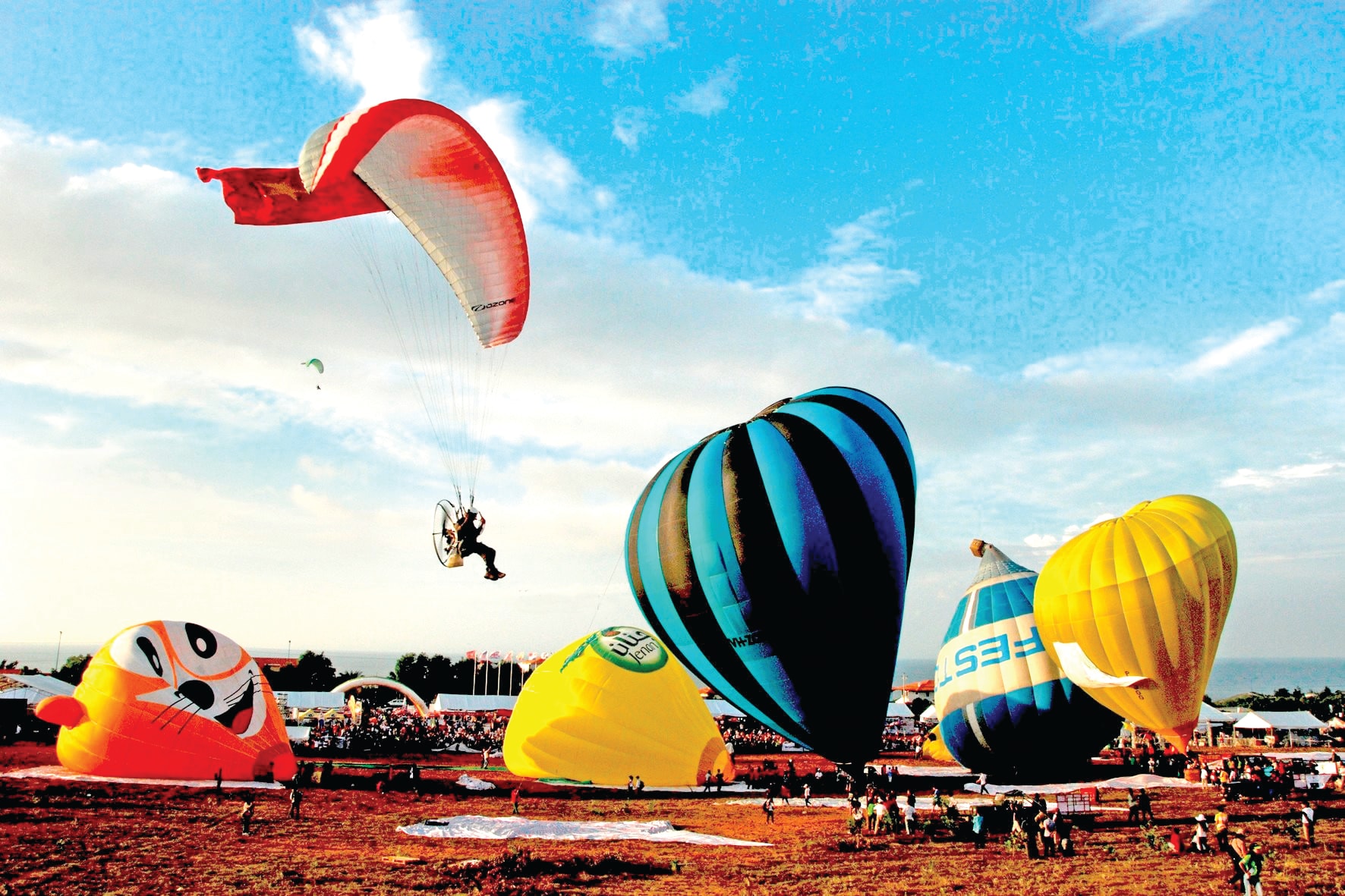 Kate Festival. Photo: D.Hoa
2. With that importance, the Standing Board of the Provincial Party Committee issued the Conclusion on the organization of this very special event. Accordingly, the event of Visit Vietnam Year 2023 with the theme " Binh Thuan: Green tourism comes together" associated with propaganda and introduction of history, traditional culture, people, and potential Binh Thuan's economic and tourism development potential is promoted and propagandized on many media channels, especially the national media, provinces press agencies, and social networks. Moreover, encourage each provincial citizen to share information and introduce the Visit Vietnam Year 2023 on social networks.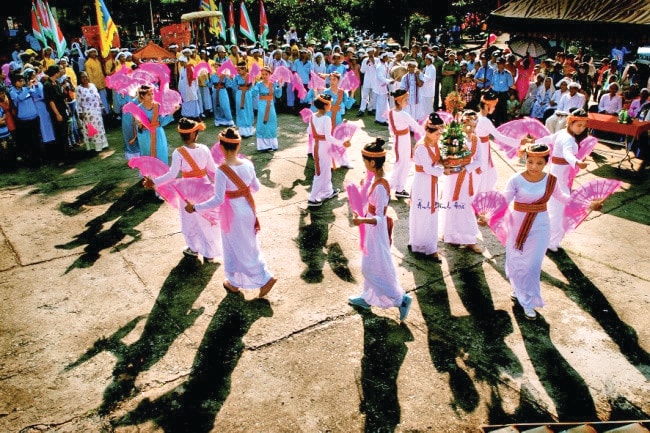 The Vietnam Fatherland Front Committee and provincial socio-political organizations have made a plan to propagate the Visit Vietnam Year 2023 among union members; share widely the province's natural beauty on domestic and international social media; therefore, more people and tourists get to know more about Binh Thuan' thereby contributing to promoting Binh Thuan's tourism development potential. The well-organized Visit Vietnam Year 2023 is the responsibility of the whole political system; at the same time, Binh Thuan mobilizes support from organizations, businesses, experts, and artists from all places, especially the locals. Each Binh Thuan resident is identified as an important subject of the Visit Vietnam Year 2023, everyone can participate in propaganda and tourism promotion in many forms: keeping the habitat clean and beautiful, growing flowers, planting trees, decorating around the house and the neighborhood and maintaining the cultural, civilized, friendly and hospitable lifestyle. A movement for the entire population to actively participate in the Visit Vietnam Year 2023 with the content: "Each union member and citizen makes a typical gift of Binh Thuan homeland to give to tourists" has been launched.
3. Provincial People's Committee reviews and selects specific, unique, and attractive activities to draw locals' and tourists' attention in the Visit Vietnam Year 2023 framework such as traditional festivals (Nhung Ong, Cau Ngu, Kate, Mid-Autumn Festival), recreational activities, sea sports (boat racing, sea volleyball, hot air balloon...) and new discovery tours (Ta Nang - Phan Dung, Hon Cau (Tuy Phong), Ta Cu (Ham Thuan Nam), Nui Ong (Tanh Linh). At the same time, the province promotes tourism activities, culture, and localities folk festivals. Agencies, units, and localities should actively participate in organizing suitable activities for actual conditions.
Directing to plan and arrange funding sources to organize activities and events commensurate with the scale and importance of the Visit Vietnam Year 2023, this is considered an investment for tourism development in Binh Thuan province with a goal of becoming one of the best destinations in the country and in the region; in addition, contributing to the successful implementation of the Resolution of the XIV Provincial Party Congress, term 2020 - 2025 and Resolution No. 06-NQ/TU, dated October 24 /2021 of the Provincial Party Committee (term XIV) on tourism development to 2025, orientation to 2030. With the mentioned specific direction and orientation, the participation and consensus of all political systems, and the Binh Thuan people, the Visit Vietnam Year 2023 event will be hosted successfully and will make fantastic impressions on domestic and foreign tourists.