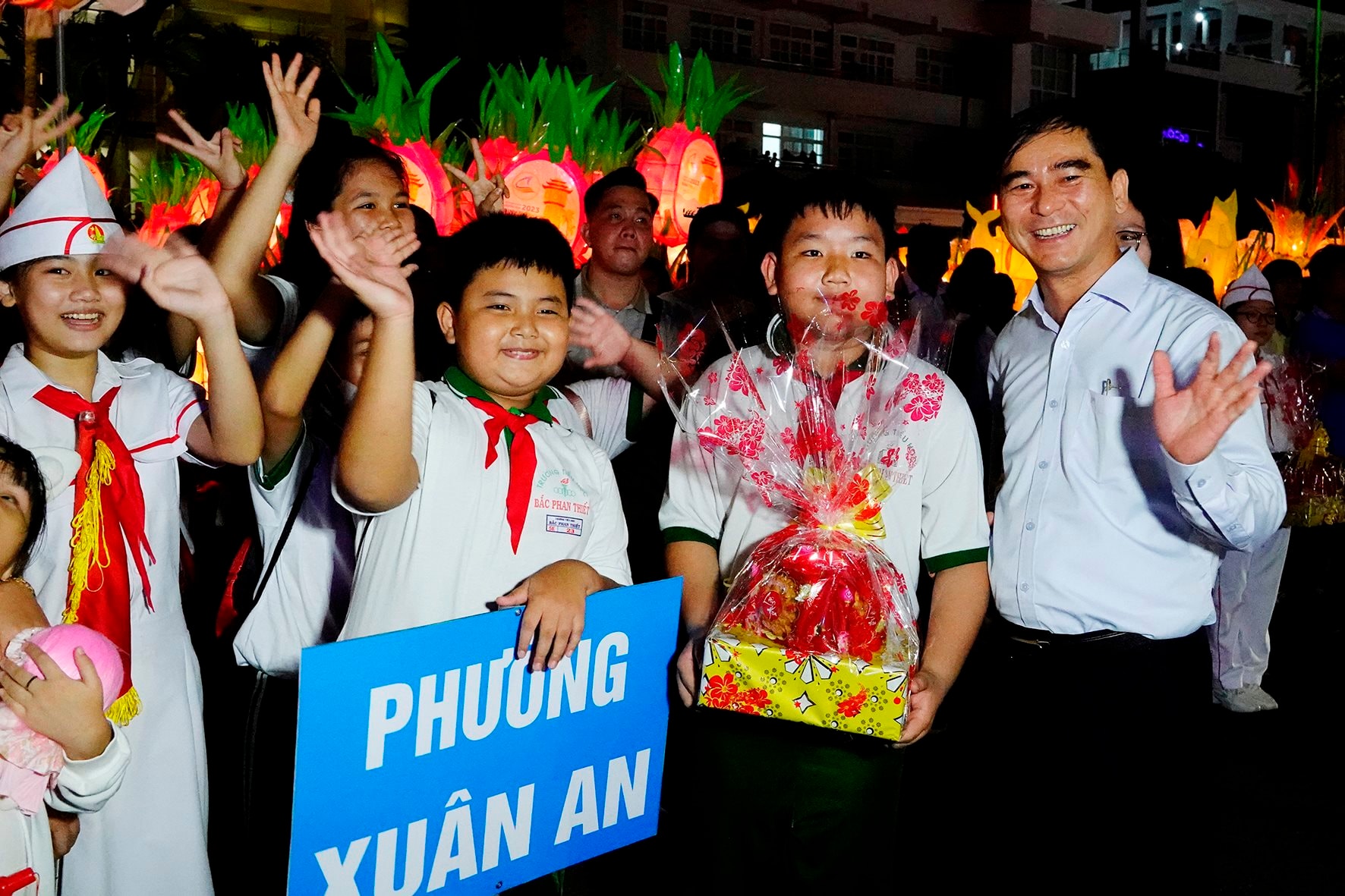 This year's Mid-Autumn lantern parade had the theme of "Welcome Visit Vietnam Year 2023- Binh Thuan: Green tourism comes together; Phan Thiet Children enjoy Mid-autumn festival while study hard and follow Uncle's Ho's sayings".
Attending the event, there were Secretary of the provincial Party Committee Duong van An; Deputy Secretary of the provincial Party Committee Nguyen Hoai Anh; Chairman of the provincial People's Committee Doan Anh Dung and representative leaders of the departments and agencies, as well as locals and tourists inside and outside the province.
After opening ceremony, a huge lantern parade penetrated through the many streets of Phan Thiet city, luring throngs of locals and tourists to the city on the full-moon night.
Phan Thiet Mid-Autumn Lantern Festival is not only a big festival for teenagers and children, but also the pride of Phan Thiet dwellers. This is also a very meaningful, interesting, motivating and encouraging playground for students to try harder in their studies and moral training.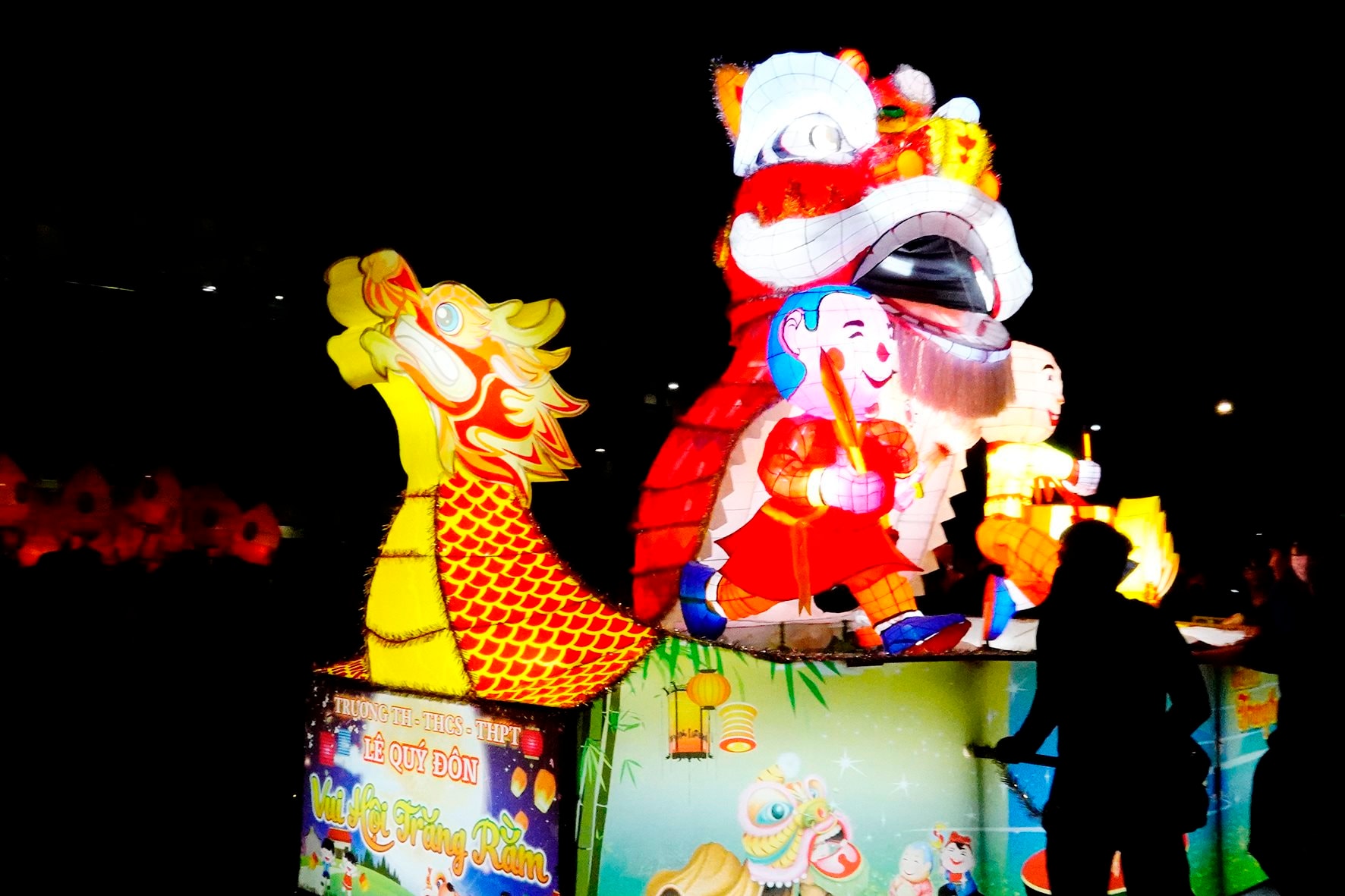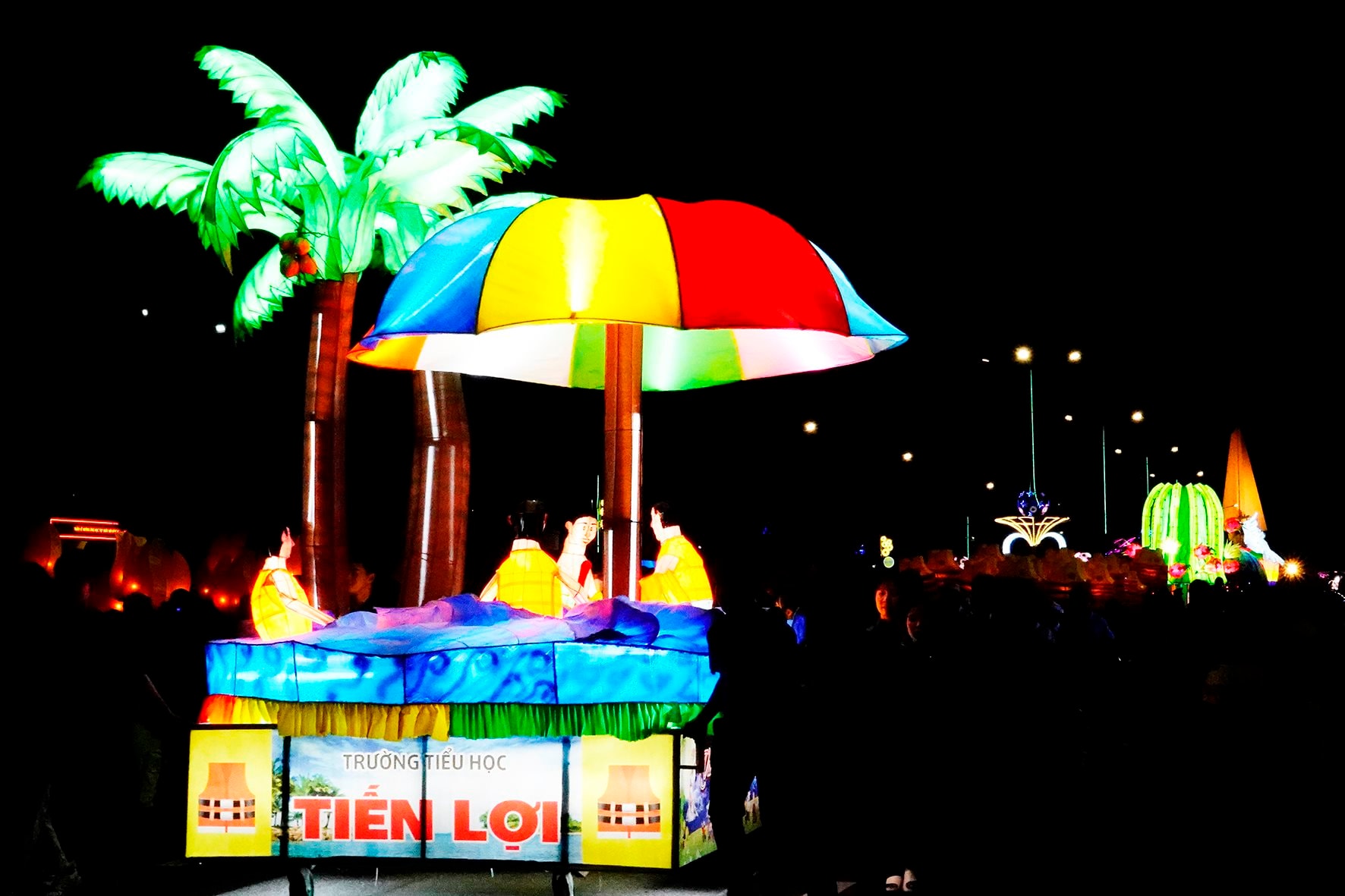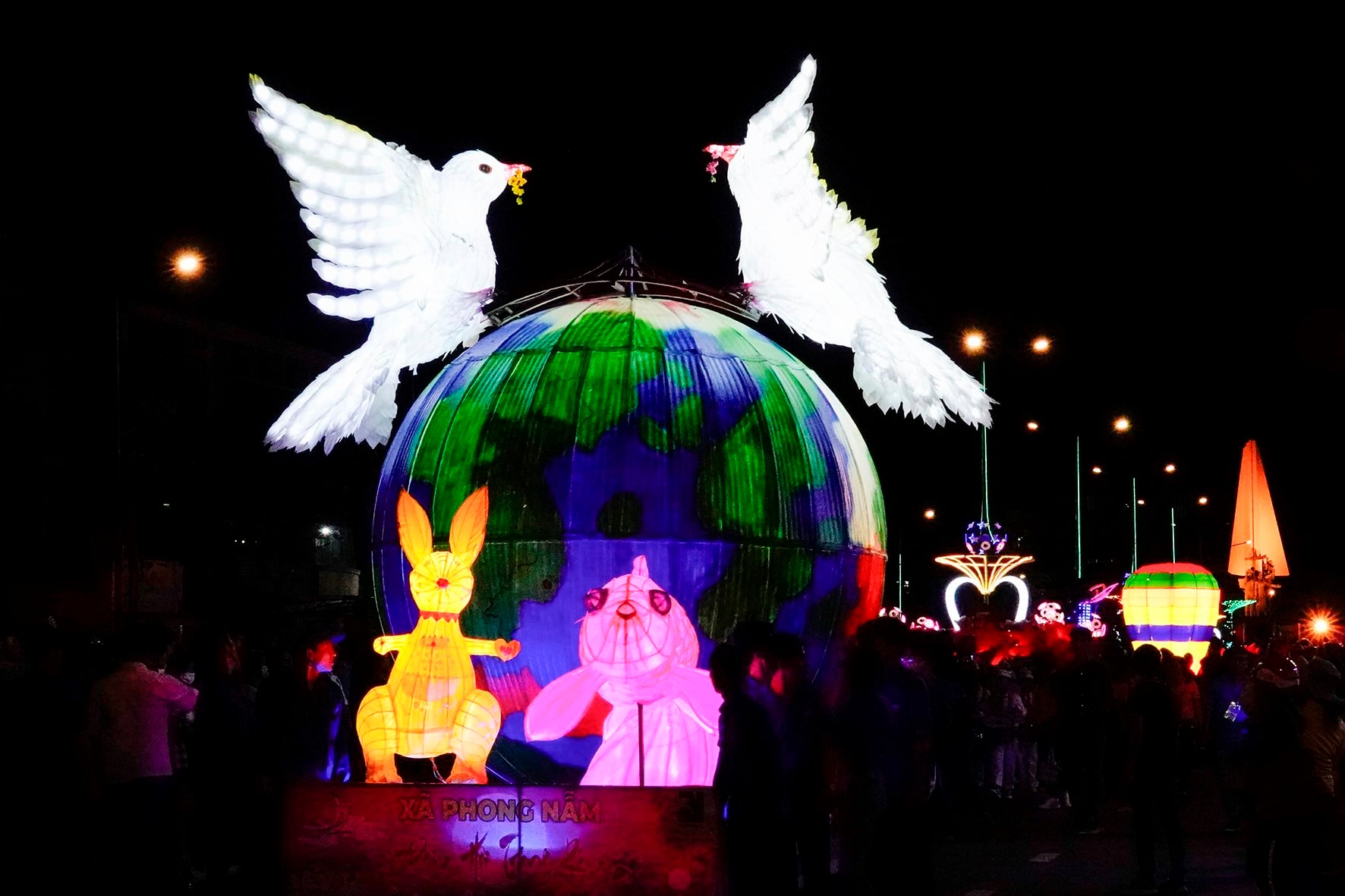 Thousands of people flocked to the main roads to enjoy the Mid-autumn lantern parade.
This is one of the local traditional festivals, serving tourism development. This festival has been set a record by the Vietbooks magazine as "The largest Mid-Autumn Festival lantern parade in Vietnam". After a 3-year hiatus due to the impact of the Covid-19 epidemic, the recent re-organization of the Mid - Autumn Festival of Phan Thiet city really made many people get anticipated.