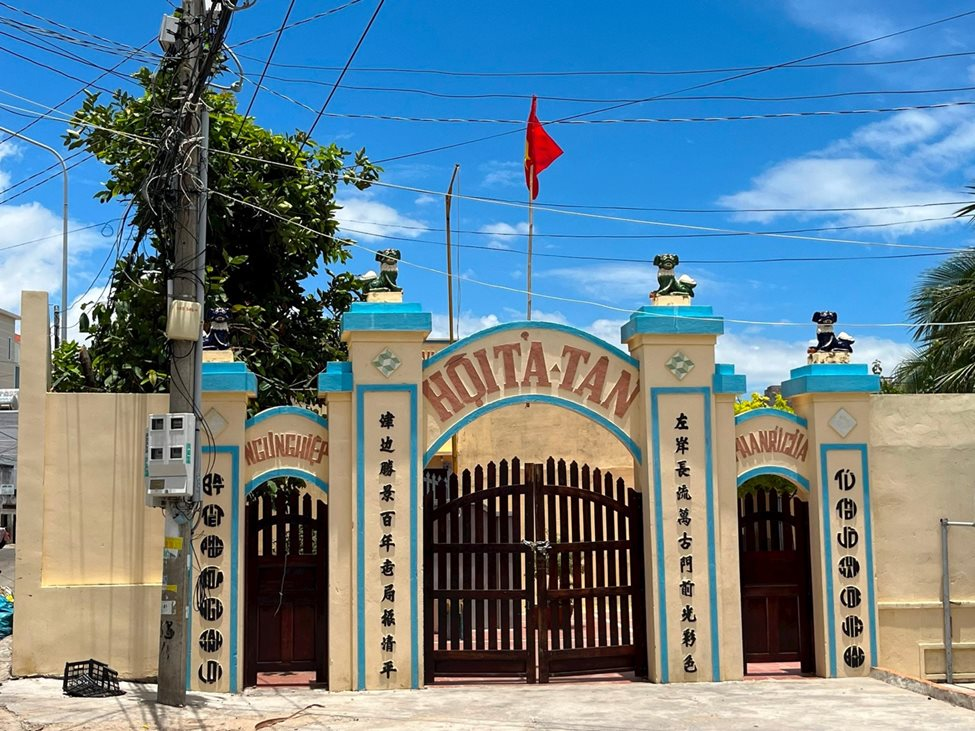 Over 200 years existence
Cau Ngu Festival took place for 3 days from September 1 - 3, 2023 ( 17th - 19th July lunar calendar). Through many generations, the Cau Ngu Festival has been a typical cultural product of coastal communities across the country in general and in Phan Ri Cua town in particular, associated with the belief in worshiping whales. For the life of the marine community, the Cau Ngu Festival is the most important festival of the year, fishermen pray for peaceful weather and a blessed harvest year.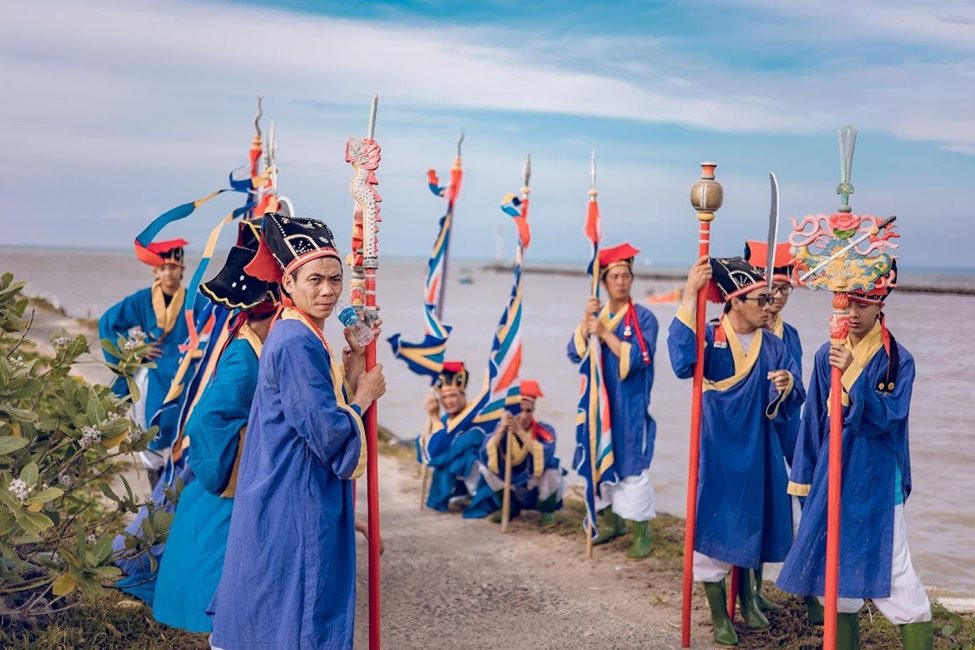 The bustling atmosphere at Phan Ri Cua estuary with trumpets, drums, and flags in the ritual.
According to the geographical history of Phan Ri Cua, when the Trinh-Nguyen War in 1627 Mr. Phan Hiep, who was from Nghi Xuan-Ha Tinh, left his homeland to move to Dien Ban-Quang Nam established a business. After the war between Nguyen Phuc Anh and Tay Son Quang Trung Nguyen Hue ended, Mr. Hiep and a group of Quang Nam people moved to Phan Ri to settle down because of its wealthy natural conditions, surrounding rivers and seas, diverse fishing grounds and seafood, and stable weather.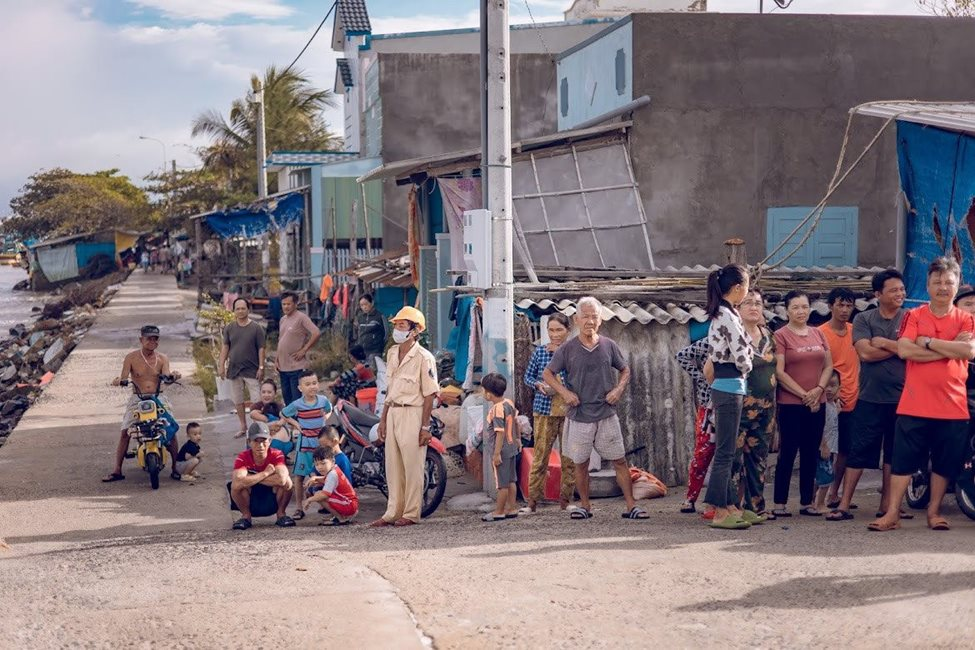 Numerous local people come to enjoy the festivals
Although Phan Ri is a place with favorable weather, with fewer storms and natural disasters compared to Quang Nam, it cannot avoid storms during the changing seasons. With the idealistic beliefs that existed in Quang Nam, Mr. Phan Hiep started to mobilize fishermen to establish the first fisheries temple in Phan Ri, named Van Nam Binh in 1819. In the year 1821, Van Nam Binh was issued an edict by King Minh Mang.
People pray for peaceful weather and a blessed harvest year.
For the first time, Phan Ri was granted the title by King Nguyen to Van Nam Binh temple to worship the Nam Hai whale god. The name Nam Binh means that a person from Quang Nam came to Binh Thuan to build a fishery to worship the whales. The name is a combination of two hometowns.
In the 24th year of Tu Duc (1870), when Mr. Nguyen Quang became the temple Chief, he moved to a new location and built the temple at Giang Hai 2 quarter and changed its name to Ta Tan until now. Ta Tan's temple existence expectancy is now more than 200 years, it was ordained to the 16th level by the dynasties of Minh Mang, Thieu Tri, Tu Duc, Dong Khanh, Thanh Thai, Duy Tan, Khai Dinh, Bao Dai and has experienced 19 Temple Chiefs.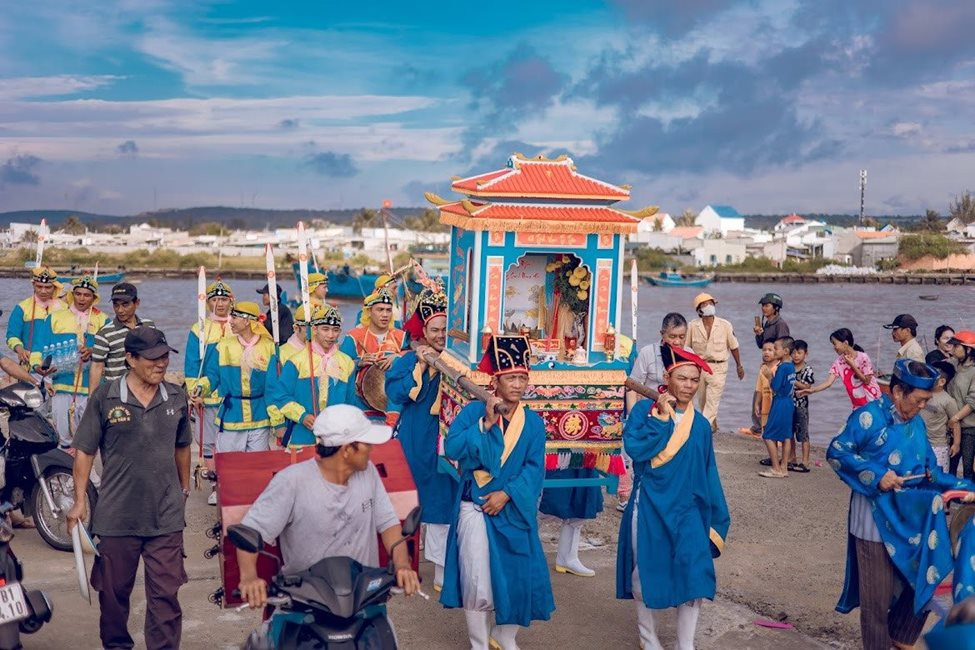 Cau Ngu Festival is the most important festival of the year for coastal people.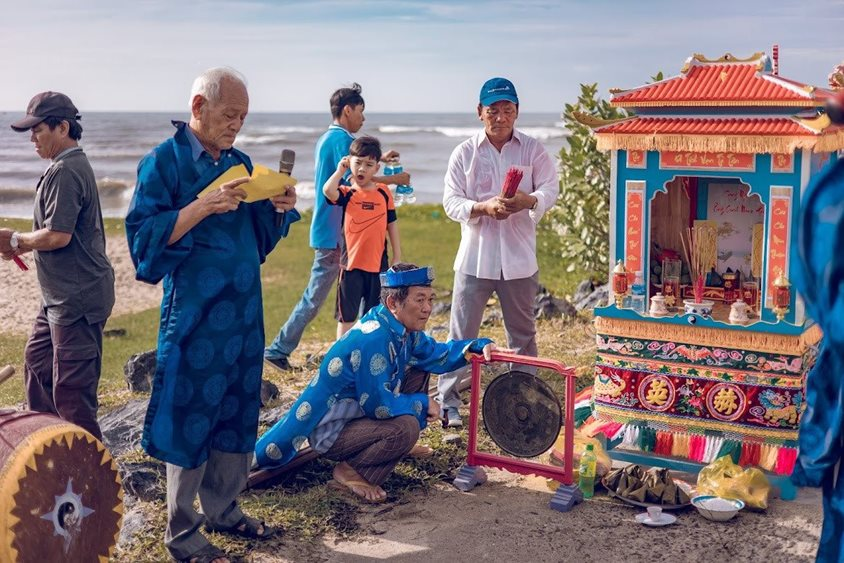 The seniors carefully prepared for rituals
Hundreds of whale skeletons are preserved
Mr. Vo Mao - Head of the Management Board of Van Ta Tan said: "Every year, there are 3 worshiping rituals according to the lunar calendar. The rituals aim to guide people back to their roots. The recent Cau Ngu Festival took place with ceremonies such as the Ceremony of welcoming the Nam Hai WhaleGod's order; Te Tien Hien, Te Am Linh, Dai Dan, Ton Vuong, and Hoan Quan... In addition to the ceremony, the festival is also organized on a large scale with traditional cultural activities such as Cheo Ba Trao and Vietnamese opera... Van Ta Tan is where hundreds of Nam Hai whale skeletons are kept, including the largest skeleton weighing thousands of tons and 14 meters long. In 2008, Van Ta Tan was granted a Provincial Historical Relic and Cultural Heritage Certificate by Binh Thuan Province.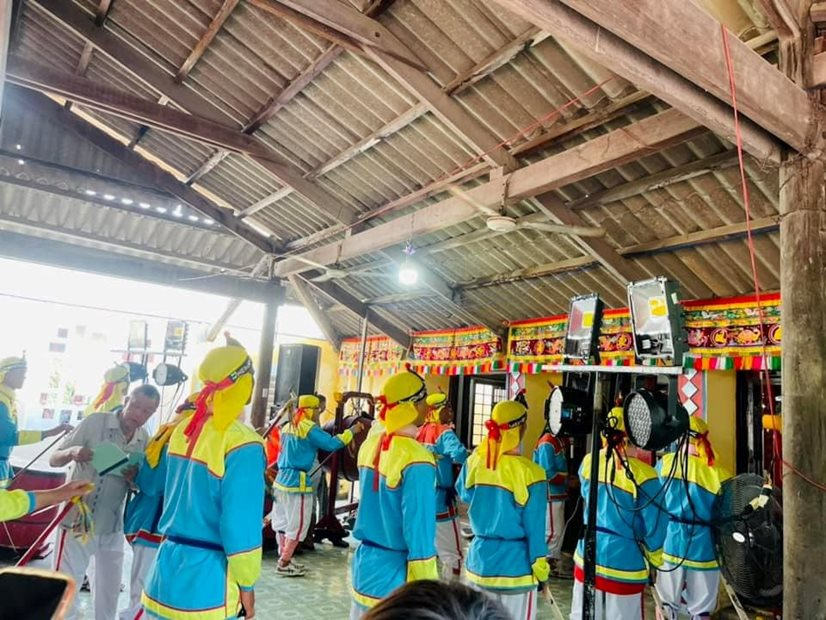 The colorful festival with Vietnamese opera serves locals and fishermen.
Due to long-term construction, Van Ta Tan has seriously downgraded. Since 1980, after being restored once in 2020, the authorities continued to raise restoration funds for the temple; and by the end of 2022, it was basically completed after 2 years of COVID-19. However, the budget was still short of more than 40 million VND to complete the inside of the temple, according to Mr. Mao; Therefore, he is calling the socialization and people to join hands and make the Van Ta Tan temple worthy of a place for annual folk cultural activities as well as preserving historical relics and valuable heritage.