Thanks to favorable weather and calm sea, the pristine island has lured as many as 10,000 turns of tourists for sightseeing and exploration during these holidays. Currently, Phu Quy has 156 accommodations with 1,482 beds, including 53 hotels and motels with 644 rooms. Those accommodations are always in a state of "out of the room" on such big holidays even though many newly-established villas, motels, homestays, and restaurants have sprung up lately.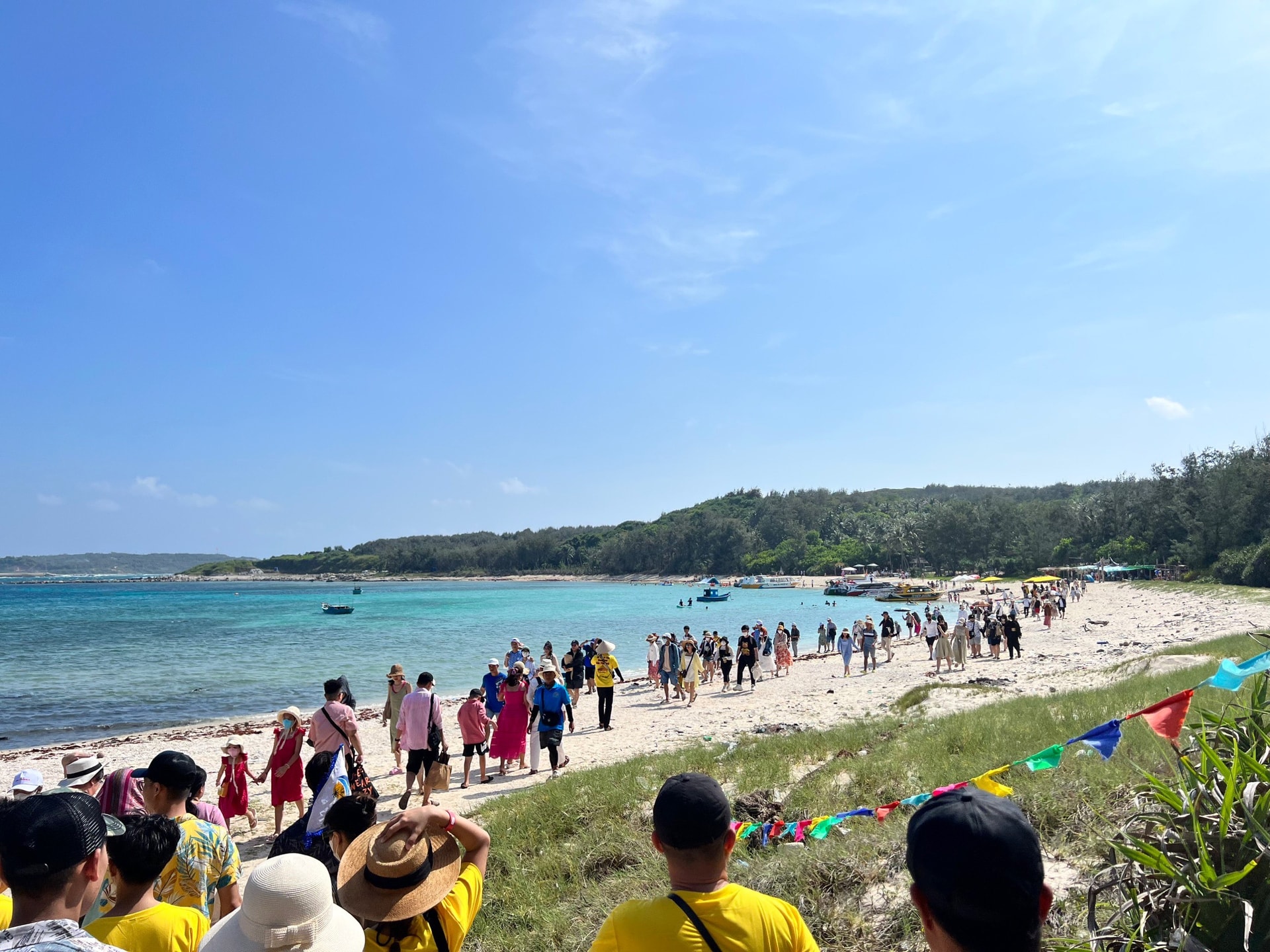 Since early this year, Phu Quy has received nearly 50,000 turns of visitors coming for sightseeing and relaxation. On April 28th alone, the island welcomed nearly 10,000 visitors as the tourist demand for visiting Phu Quy is on the rise.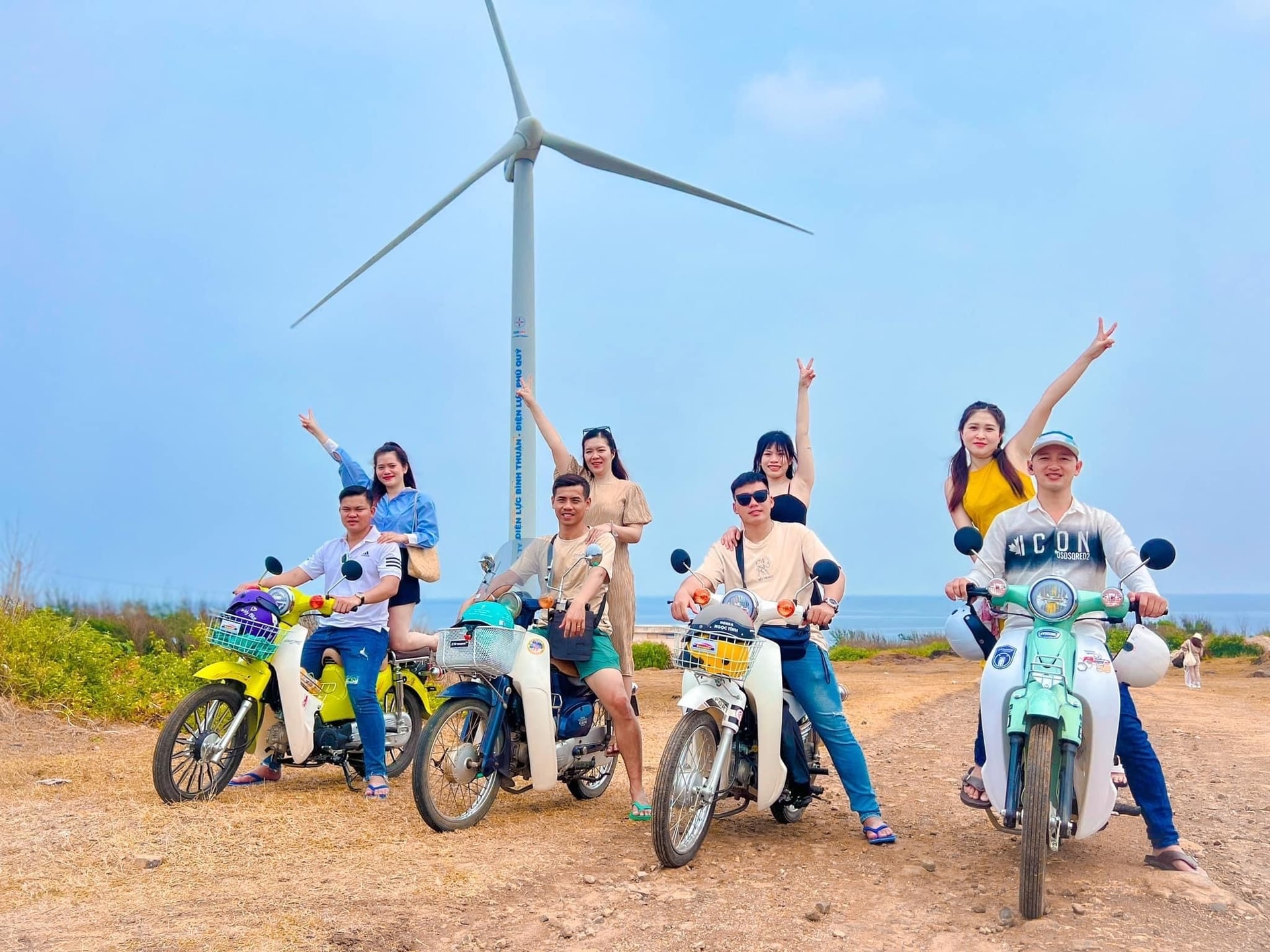 Phu Quy island is naturally bestowed upon several gorgeous peaceful, beautiful and natural sceneries such as Cao Cat Mountain, Hon Tranh isle, Bai Nho (small beach) – Hang Cave, Trieu Duong Bay, and many trekking routes. Visiting Phu Quy, tourists will no longer find themselves disappointed since the locality offers tourists many interesting entertainment activities such as Diving for contemplate corals, SUP paddling, swimming in the fresh and cool sea water, etc.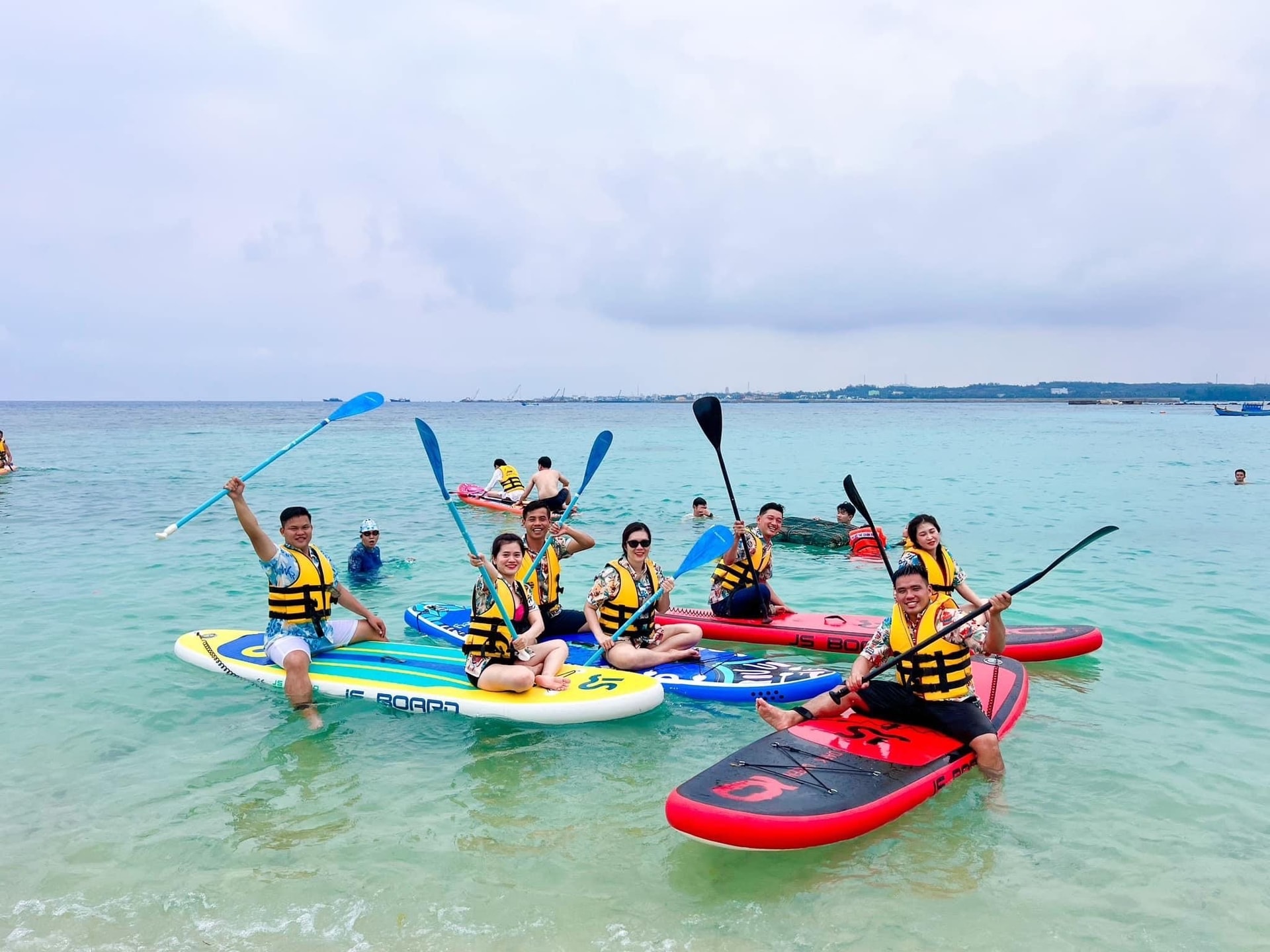 Just like a small drop in the vast East Sea, Phu Quy Island still amazes tourists at first sight with its gorgeous peace and tranquility because it has not been touched or affected by human beings.
There are lots of things to do and see on Phu Quy Island so the best way to go around by motorbike is to explore all the appealing aspects of this island.
Phu Quy Island is the largest one among ten islands in Phu Quy District, with a population of 20,698 residents in an area of 16.5 km2. The topography of Phu Quy is mostly flat, but some places are in almost undetectable undulations.
The two highest points on the island are the lighthouse in the northwest and Cao Cat Mountain in the northeast. The coastline consists of long and open bays, broken only at the northern and southern tips of the island, where volcanic bluffs rise dramatically, forming striking escarpments. The center of the island is green, agricultural, and forested.