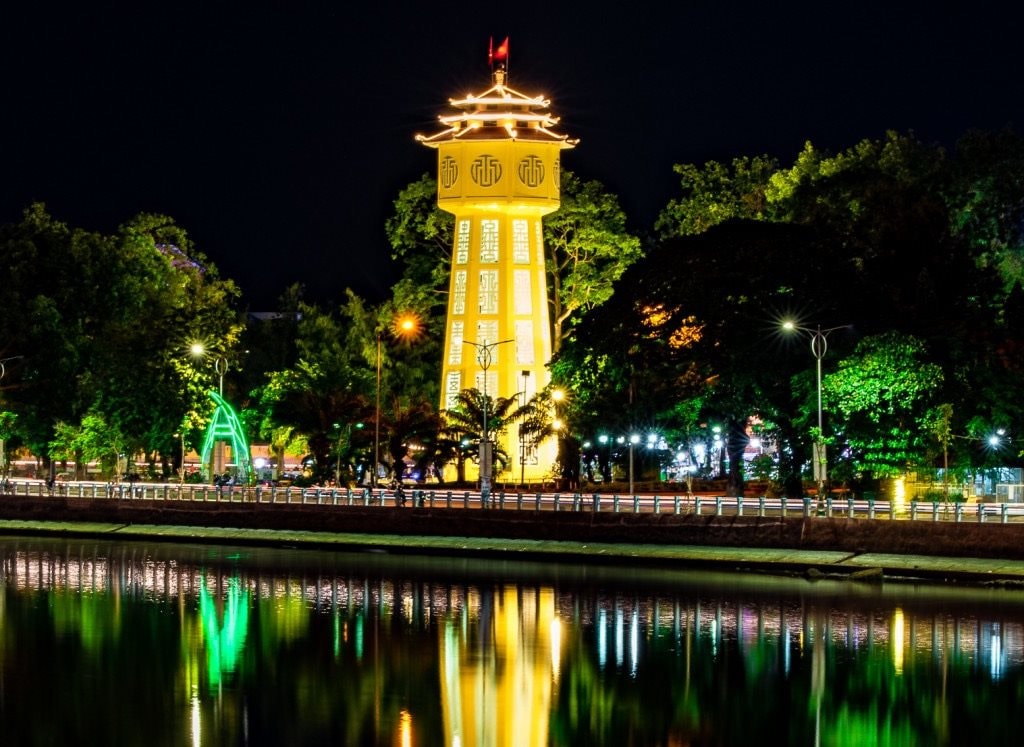 Featured products
If you are an exploration lover, you can experience with " Phan Thiet City Tour" with attractions in the inner city such as Duc Thanh School, Ho Chi Minh Museum, Van Thuy Tu, Duc Thang Village Communal House, Thanh Minh Tu, Phan Thiet Market, Water Tower, Ca Ty River, Po Sah Inu Cham Tower, Nguyen Thong Tomb. For those who are passionate about travelling by motorbike, the beautiful coastal roads connecting Phan Thiet city with other famous tourist areas of Binh Thuan are really good choices such as National Highway 55 Vung Tau - La Gi, Tien Thanh - Ham Thuan Nam, Vo Nguyen Giap road to Hon Rom, Bau Trang (Bac Binh), Hoa Thang - Hoa Phu route and especially (expected) on Phan Thiet - Dau Giay expressway.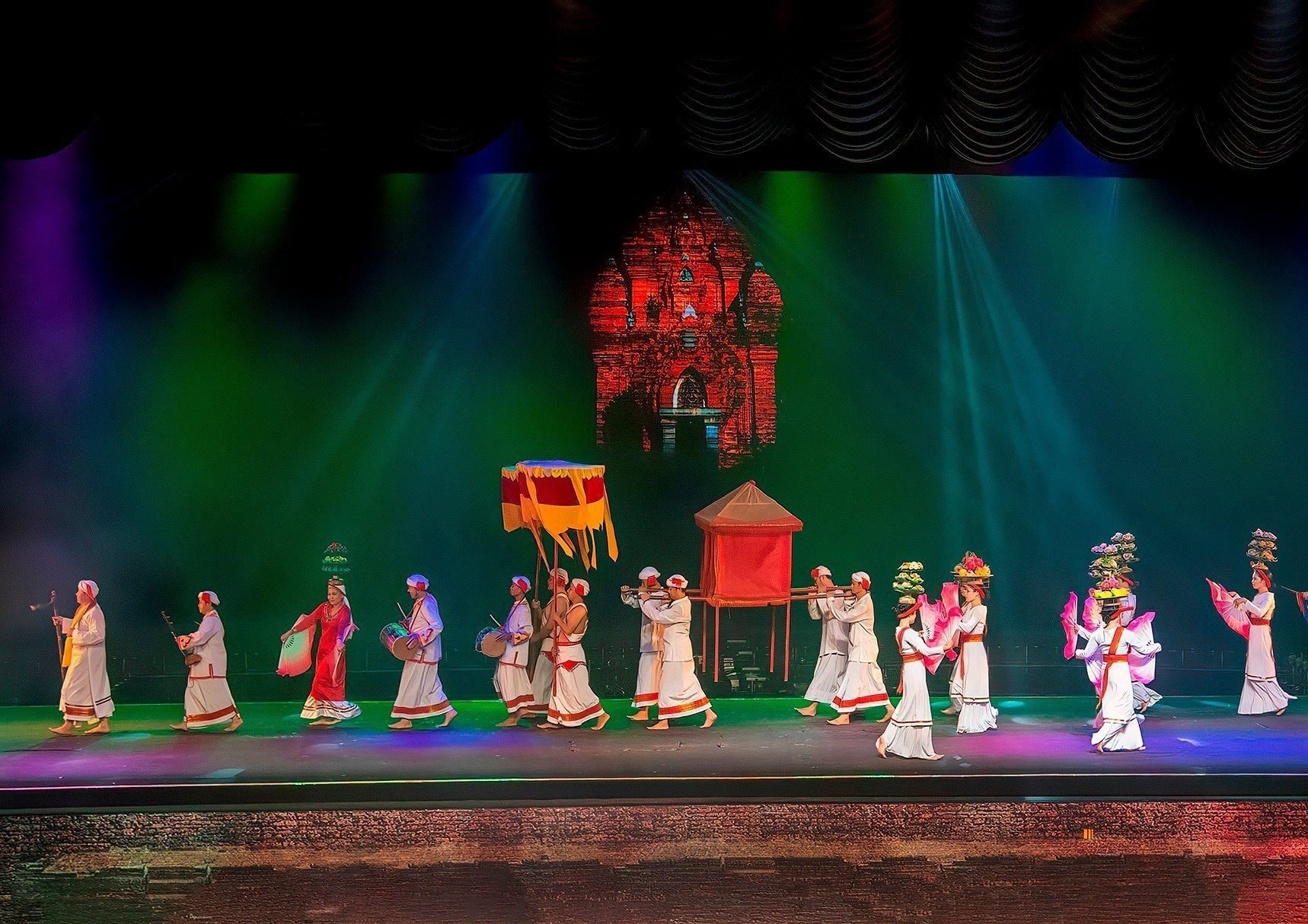 Coming to Phan Thiet, there are stretching sand dunes, one of the most unique places is Bau Trang located 40 km from Phan Thiet. Besides the inherent natural beauty of white sand mountains embracing two colorful freshwater lotus ponds, it also has many entertainment services such as riding motorbikes on sand dunes, riding an ostrich, swimming in a boat, and watching the lotus bloom. Recently, many tourists coming to Phan Thiet are very interested in exploring the Fish Sauce Museum or the Wine Castle (during the day) and the water music stage with the play "Legend of the fishing village" (at night), the tour "Experience dragon fruit production with Phu My people", or visit Binh An clean farm.
Particularly at Ham Tien - Mui Ne tourist area, Da Ong Dia beach, and Hon Rom area, there are daily performances, windsurfing competitions, kitesurfing, paragliding, and surfing, etc for every tourist who loves sea sports and wants to experience. In addition, visitors can also participate in some entertainment activities at NovaWorld Phan Thiet in Tien Thanh commune.
One of the strengths of the coastal city is the seafood. In the central area, there are streets specializing in seafood with many delicious dishes such as Pham Van Dong (Binh Hung embankment), Pham Ngoc Thach, Nguyen Tat Thanh, Le Quy Don, and Ton Duc Thang. There are a number of attractive dishes such as one-day squid, hot pot drop, crab hotpot, oysters dipped in vinegar, grilled octopus, snail salad, fatty fish salad, dried fish salad, and boarfish. Coming to Phan Thiet, travelers also have the opportunity to visit and taste dozens of world-famous wines at the Wine Castle or choose some exotic products made from dragon fruit.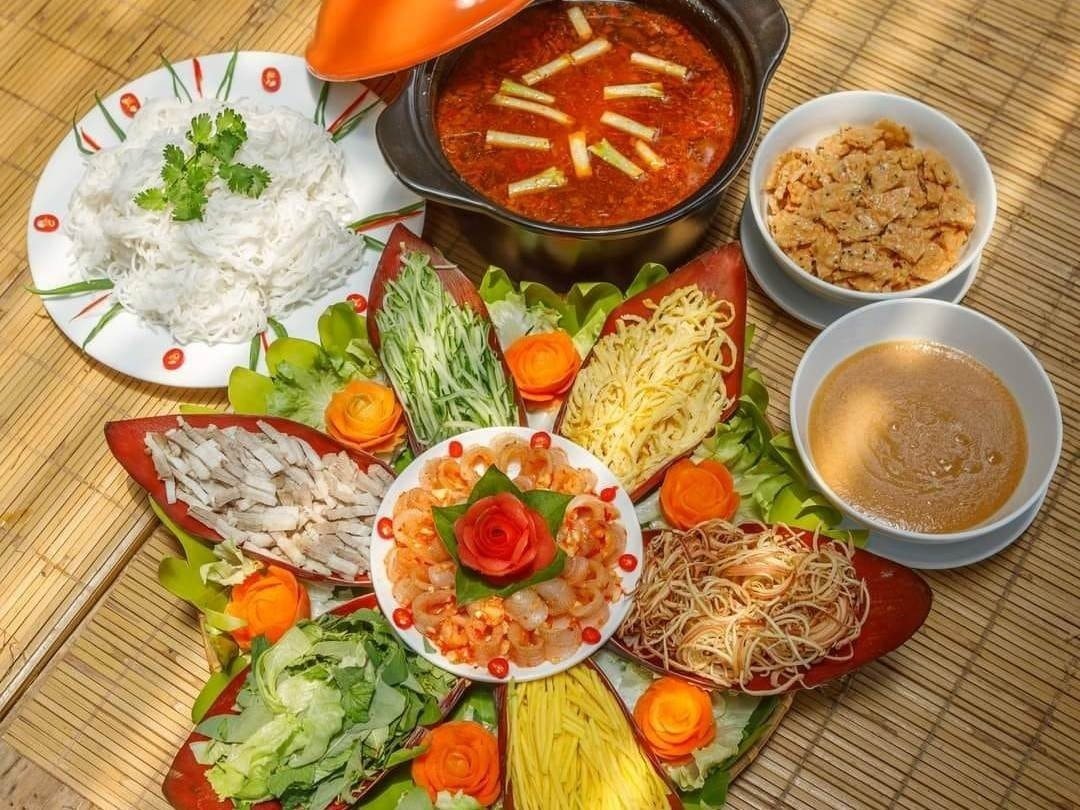 Cuisine
Besides seafood, Phan Thiet also has some other very unique dishes such as Vietnamese pancake (Tuyen Quang Street), custard cake (Hai Thuong Lan Ong Street), Squid tooth (Vo Thi Sau Street), beef hot pot (Tran Hung Dao Street), goat hot pot (Hung Vuong Street). Some famous breakfasts such as Pho (Nguyen Tat Thanh Street), Hue beef noodle soup (Ton Duc Thang Street), Phu Long banh hoi - fine rice vermicelli, Quang noodles (Tran Phu Street), fish cake soup (Kim Dong Street), hot rolls (Mau Than Street), chicken rice (Tuyen Quang street), stir-fried beef vermicelli (Tuyen Quang street), lobster soup cake (Tuyen Quang), beef noodle soup (Tran Hung Dao Street)...
Souvenirs
Phan Thiet is associated with two famous products which are fish sauce and dragon fruit. These gifts are not only typical of the city but might be meaningful when visitors give them to their loved ones after the Phan Thiet trip; flavor cakes such as rice cake, and dried nuggets... are also attractive gifts that tourists can bring back from the trip. For handicraft souvenirs, especially made from shells and sea snails, visitors can find easily along Ly Tu Trong, Nguyen Thai Hoc, Ly Thuong Kiet, and Kim Dong Street...
Phan Thiet also has Phi Long sand paintings created from the famous Mui Ne sand. With the priority of serving visitors, Phi Long sand painting facility has many models, sizes, and shapes of sand paintings. Experiencing the coastal city and having a sand painting "drawing" poetic coastal landscapes as a souvenir might double the joy and comfort of a holiday. When traveling to Phan Thiet, tourists are also introduced to many souvenirs made from dragon fruit such as dragon fruit wine, dragon fruit juice, dried dragon fruit, sticky dragon fruit, and dragon fruit jam.
Moreover during the tour in Phan Thiet - Binh Thuan, if you need advice or support with more tourist information, please call the hotline number of Binh Thuan Tourism: 0252.380.801; 0252.3608.222 or the Information Station to support Doi Duong tourists for receiving complete and timely information and answers.