Attending the ceremony, there were Mr. Vo Van Hoa - Director of the Department of Industry and Trade, Mr. Dang Trung Thai - Director of Binh Thuan Center for Trade and Industry Promotion, and leaders of a number of related departments and units and representatives of 20 enterprises and establishments. Those who have participated in voting for typical rural industrial products.
According to the Binh Thuan Center for Industry and Trade Promotion, as many as 45 products from 23 establishments registered to the selection of typical provincial rural industrial products in 2022. A majority of products are mainly groups of handicrafts; processing agricultural - forestry - aquatic products and beverages; Equipment - machinery - tools and mechanical spare parts, etc.
As result, the Jury and members of the Voting Council, the Provincial People's Committee have finally picked up 30 typical rural industrial products of Binh Thuan in 2022. At the same time, those 30 typical products also participated in the southern regional vote in Tay Ninh province last October. As a result, there are 12 products of 11 facilities in Binh Thuan recognized as typical rural industrial products of the southern region in 2022.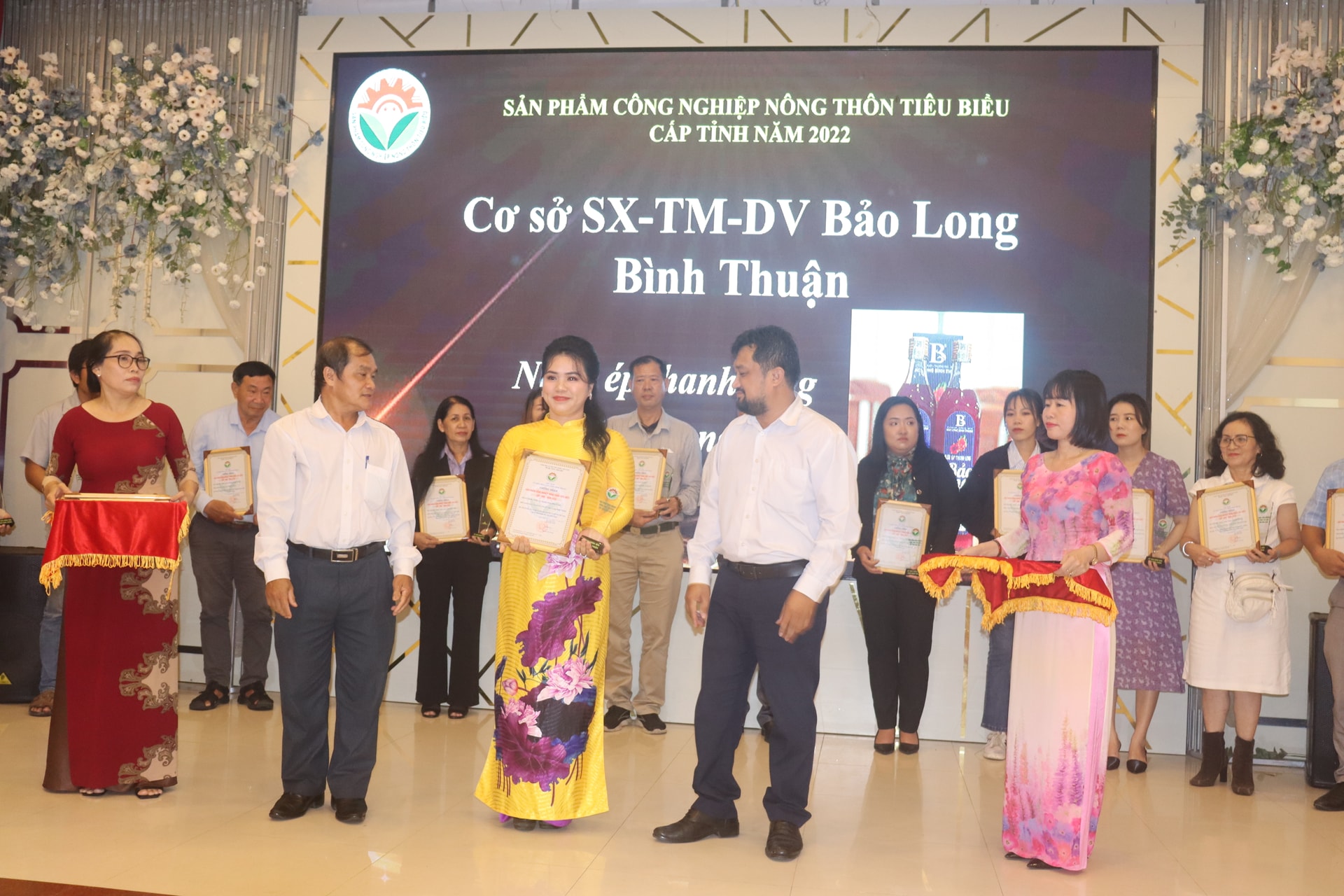 Awarding certificates to units achieving typical rural industrial products at the provincial level.
Speaking at the ceremony, Mr. Vo Van Hoa - Director of the Department of Industry and Trade said that recognizing and honoring typical rural industrial products is a great motivation for industrial production facilities. Thereby, they will be more interested and active in designing and creating new models, fostering motivation to promote the development of rural industrial products in the province.
In the coming time, the Department of Industry and Trade will also strengthen specific guidance, and give more support for the units that have won the typical rural industrial product award to further develop.
Regarding the industry associations, it is necessary to play a good role as a link to create favorable conditions for units to access programs and policies of the State. Especially It requires careful conduction in the production process from purchasing, selecting raw materials, training workers, applying advanced technology, building brands, and expanding markets.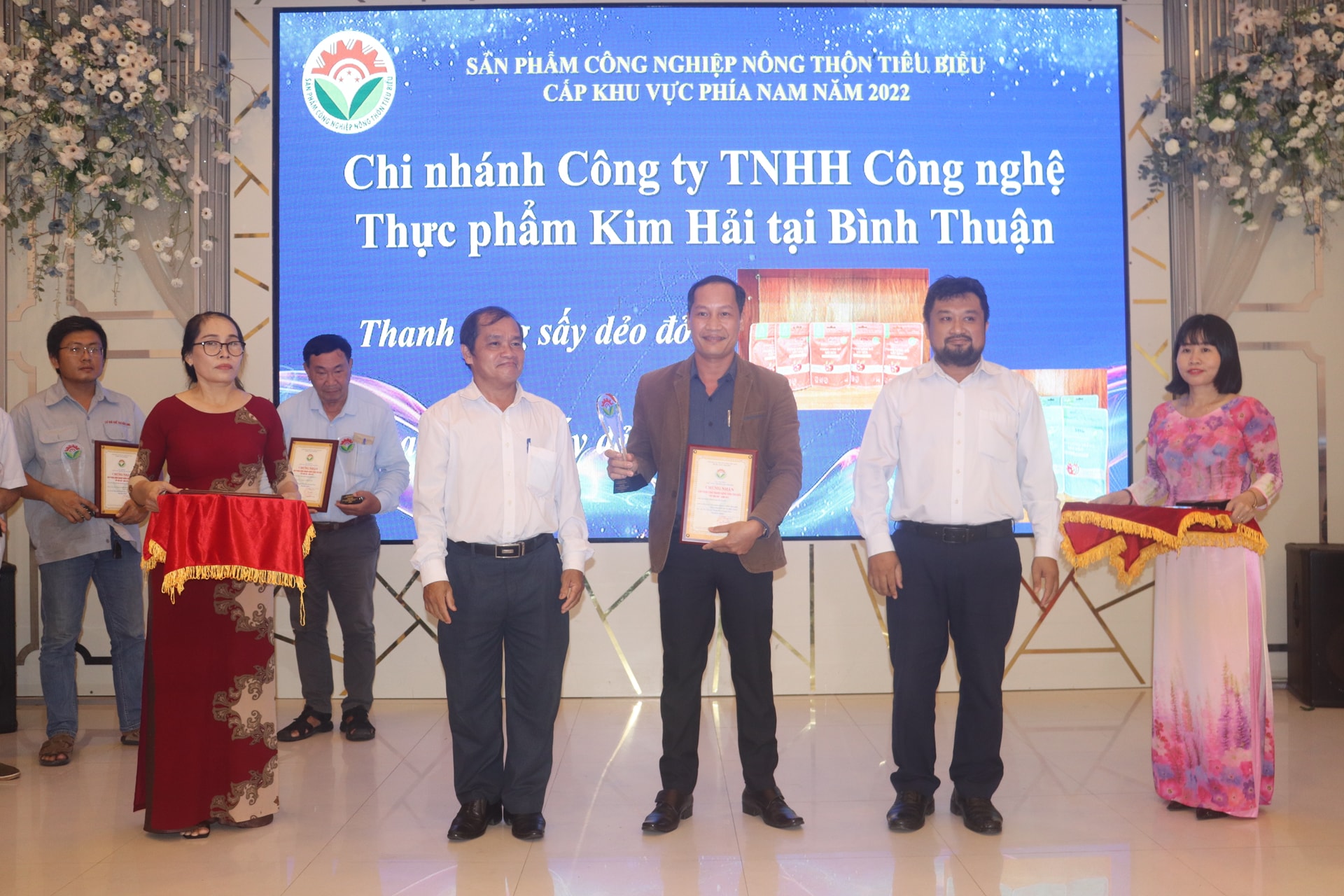 ...And awarded certificates and medals to units recognized typical rural industrial products at the southern region level.
As for the time's unit winners, the leaders of the Department of Industry and Trade proposed to further promote the achieved results, maintain the core role and take the lead in production and business. In addition, it also focuses on management, and continues to improve as well as expand the quality and design of products to meet the needs of domestic and export markets.