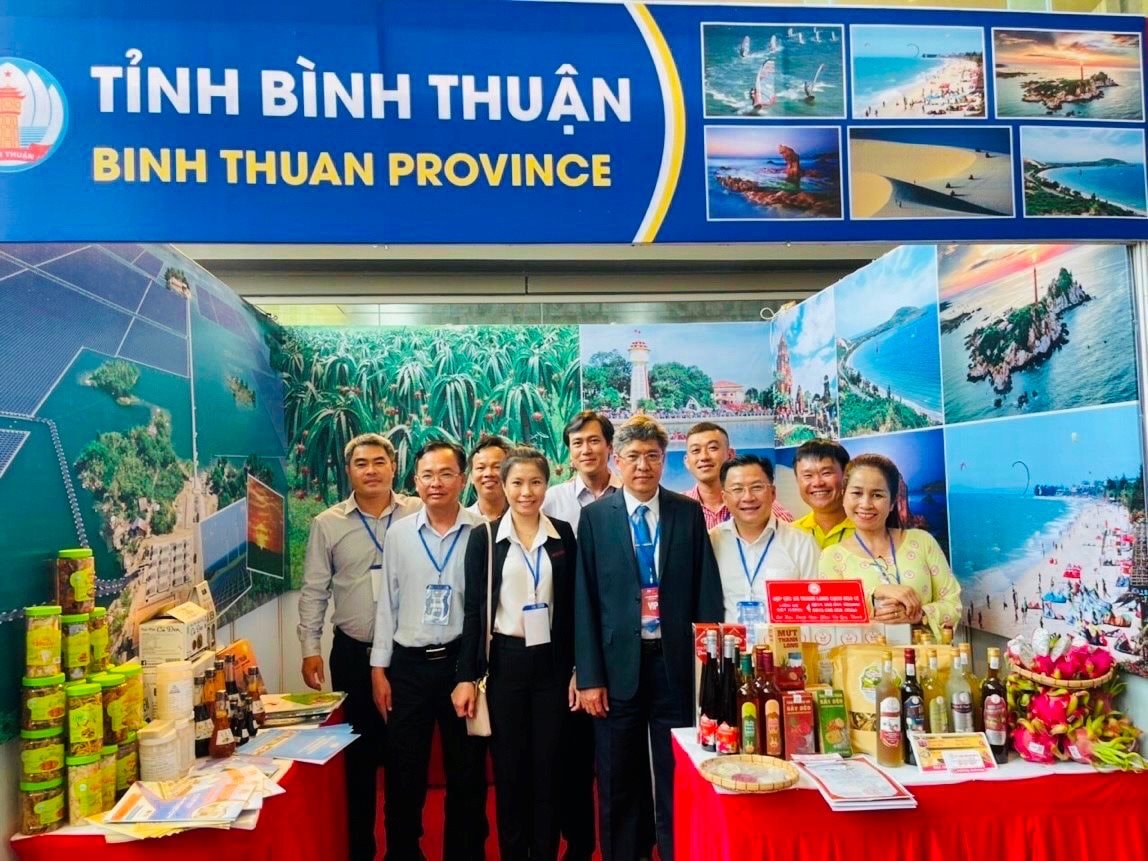 Those are certified 4-star-products under the standards of One Commune-Once Product (OCOP) program, processed by Hoa Le clean dragon fruit cooperative (Ham Thuan Bac district), including dragon fruit flower tea, dragon fruit jam, dragon fruit wine, dragon fruit juice, dried dragon fruit …The conference provided best opportunity for Binh Thuan to introduce its advantageous products to delegates and enterprises. This has been a breakthrough step of local authorities in disseminating the province's specialties, especially OCOP products.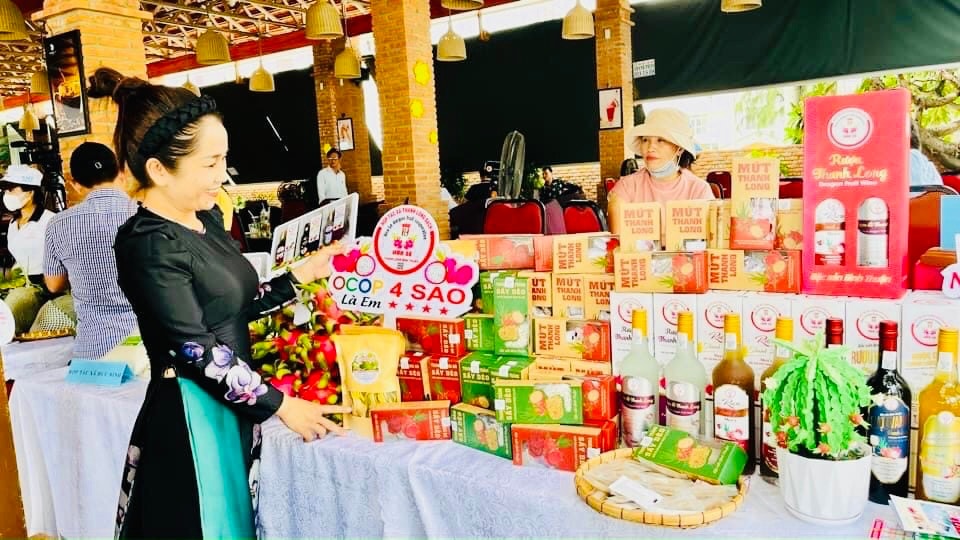 Lately, Co-opmart Phan Thiet supermarket opened a booth to display and sell OCOP products of Binh Thuan province in response to the programme "Proud of Vietnamese Goods". Apart from products processed from dragon fruit, shoppers can also buy many other famous OCOP products, such as: Duc Lan rice, fish sauce, sea grapes, etc. With the assistance from functional agencies and local authorities, many OCOP products in Binh Thuan have been taken to shelves at shopping centers, supermarkets and popular tourists sites to create more opportunity for visitors to access to dragon fruit products.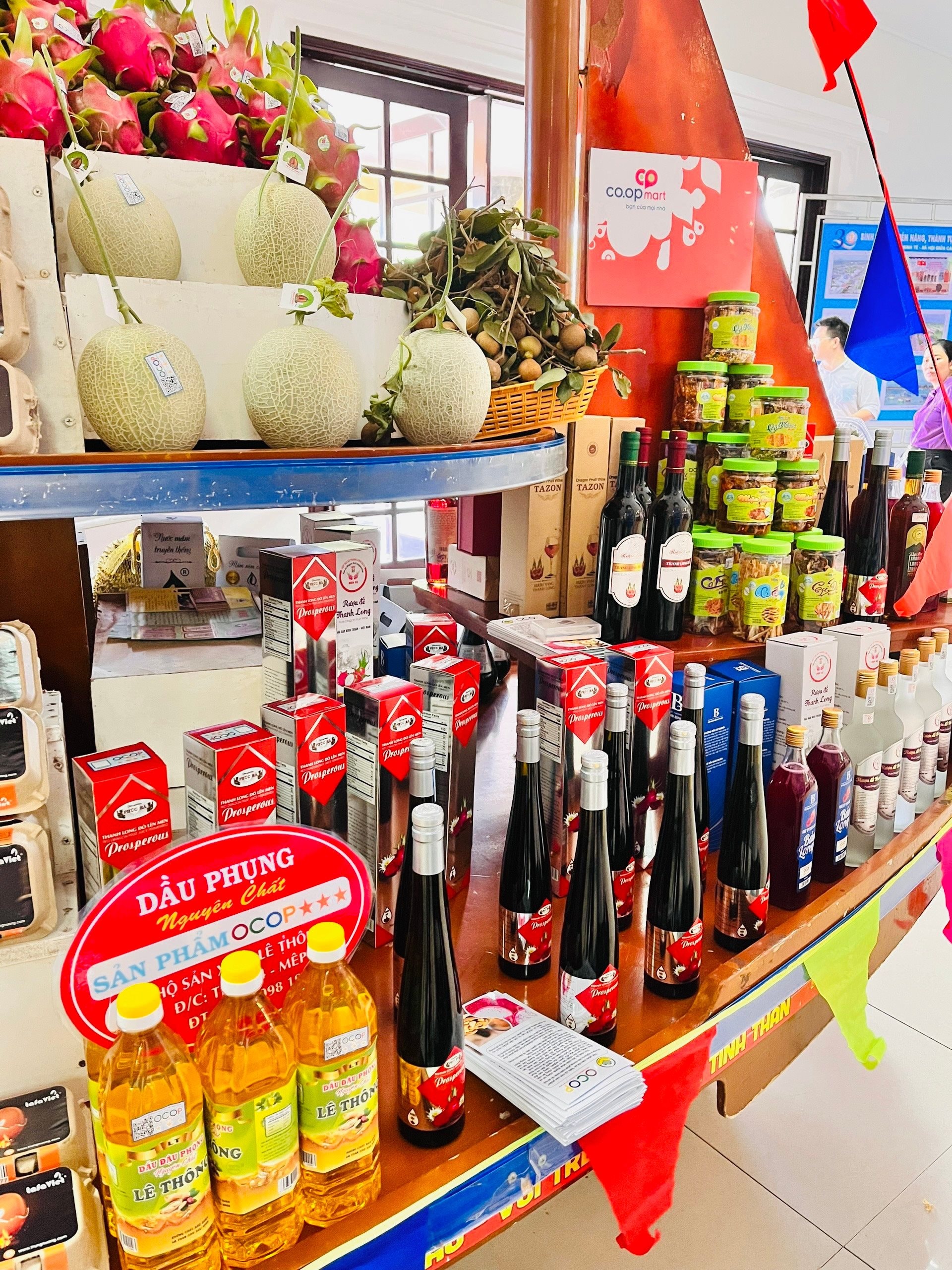 According to Mrs. Nguyen Hoang Thu Huong from Hoa Le clean dragon fruit cooperative, the unit has kept close contact with department of Industry &Trade and concerning agencies to take its products to many domestic trade promotion events in order to promote the brand name of Hoa Le cooperative's dragon fruit products. In 2022, Hoa Le dragon fruit products, along with other OCOP goods were introduced at national trade promotion program, the Central Highlands-Gia Lai OCOP trade fair, and trade connection program between Vietnamese enterprises with Japanese partners. After many introduction events of dragon fruit products, Hoa Le clean dragon fruit cooperative's products get more and more attention of customers from inside and outside the province. The consumption of OCOP products in particular and products made from dragon fruit is expected to make strong growth during the upcoming Tet holiday, as increasing demand for Tet gifts.