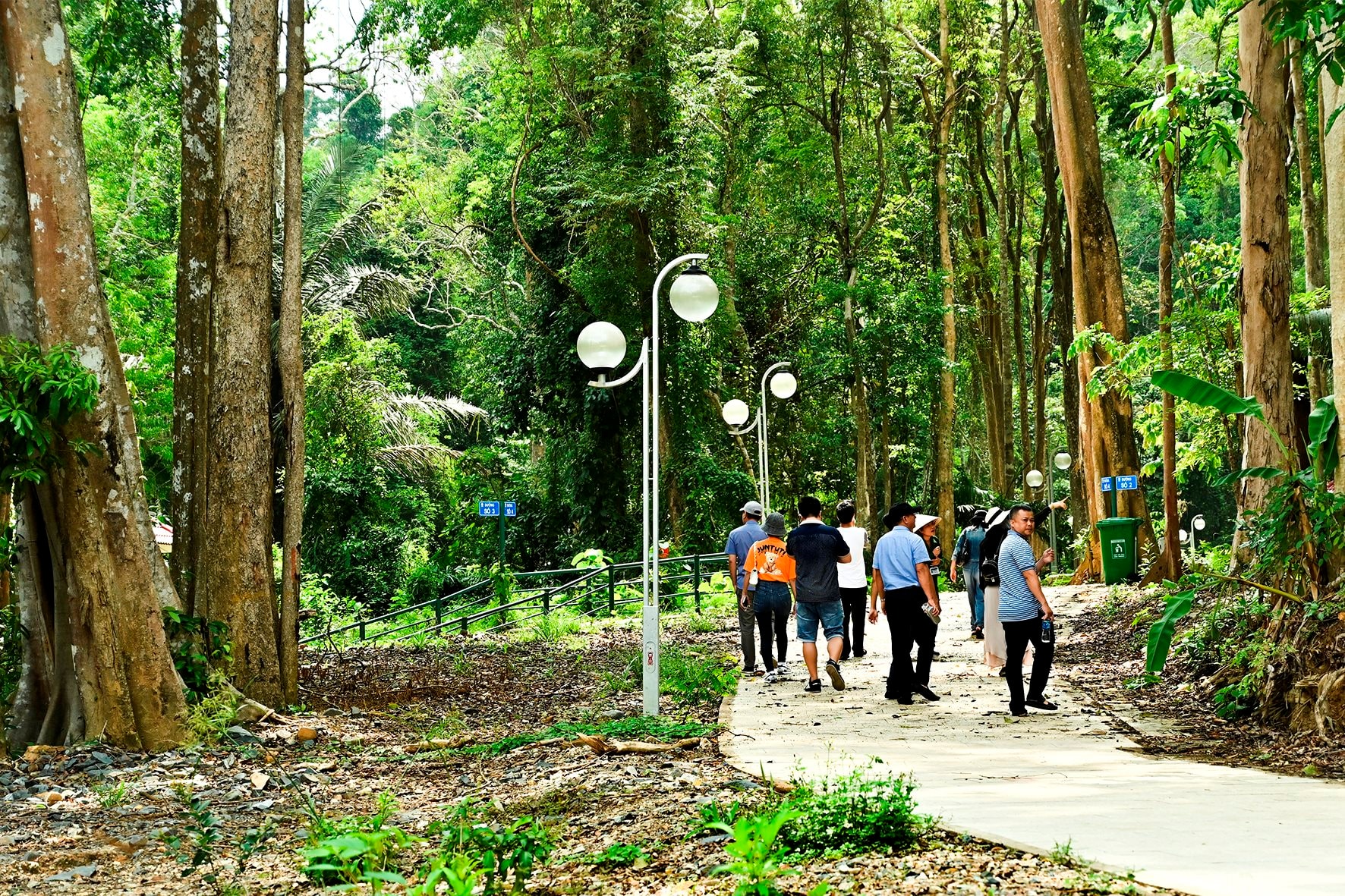 The delegation visited the relic site of the Binh Thuan Provincial Party Committee's base during the anti-American resistance war.
The delegation visited the relic site of Binh Thuan Provincial Party Committee's base during the anti-American war, which was ranked as a provincial relic in 2019, and covers an area of more than 10 hectares located in the forest of Salon. This place also preserves many vestiges such as working houses, halls, bunkers of leaders, working houses of agencies, consulting and serving units, Hoang Cam kitchens, etc.
At the same time, the delegates worked with the Management Board of the Relic Base of Binh Thuan Provincial Party Committee on the development of tour products to be put into service for tourists.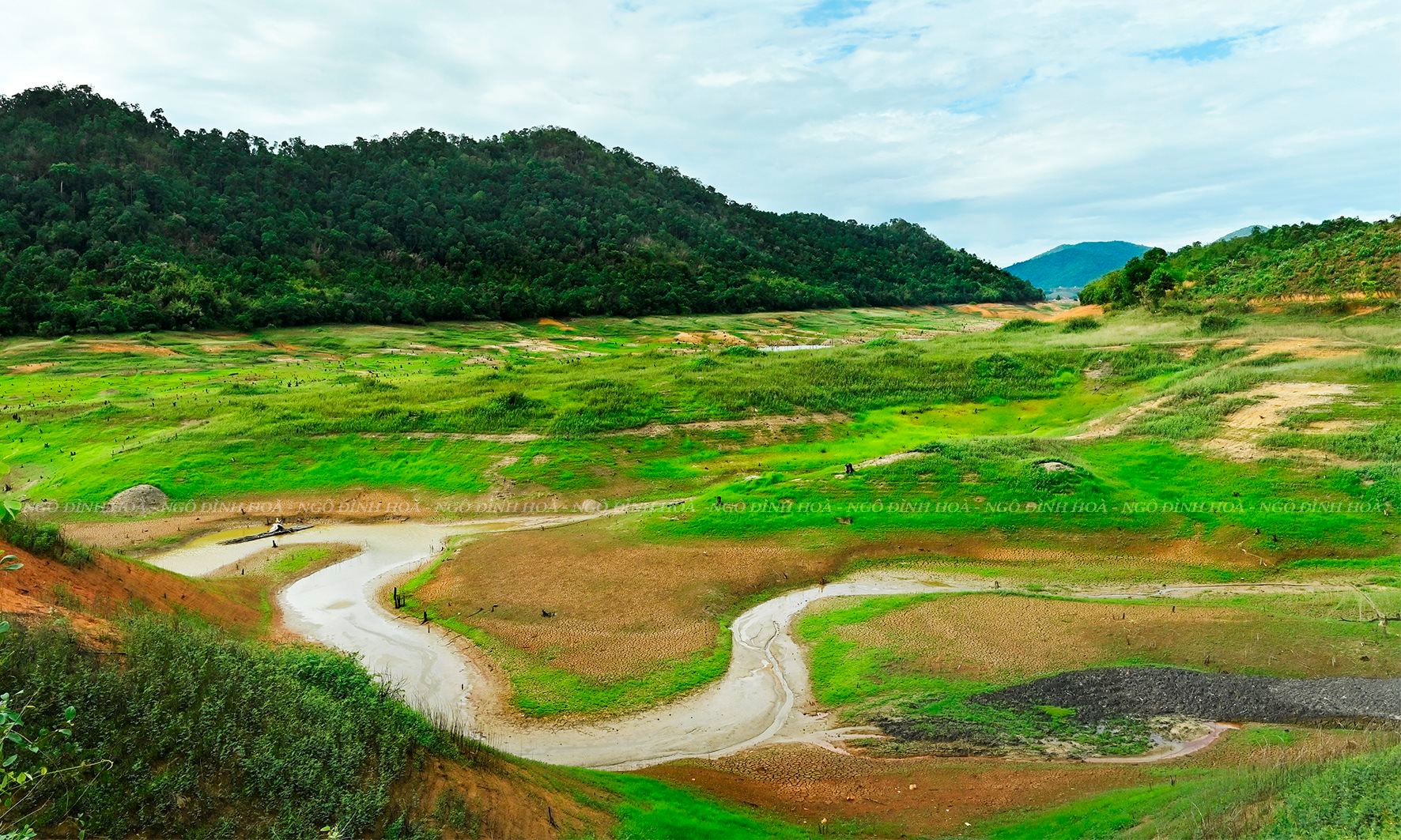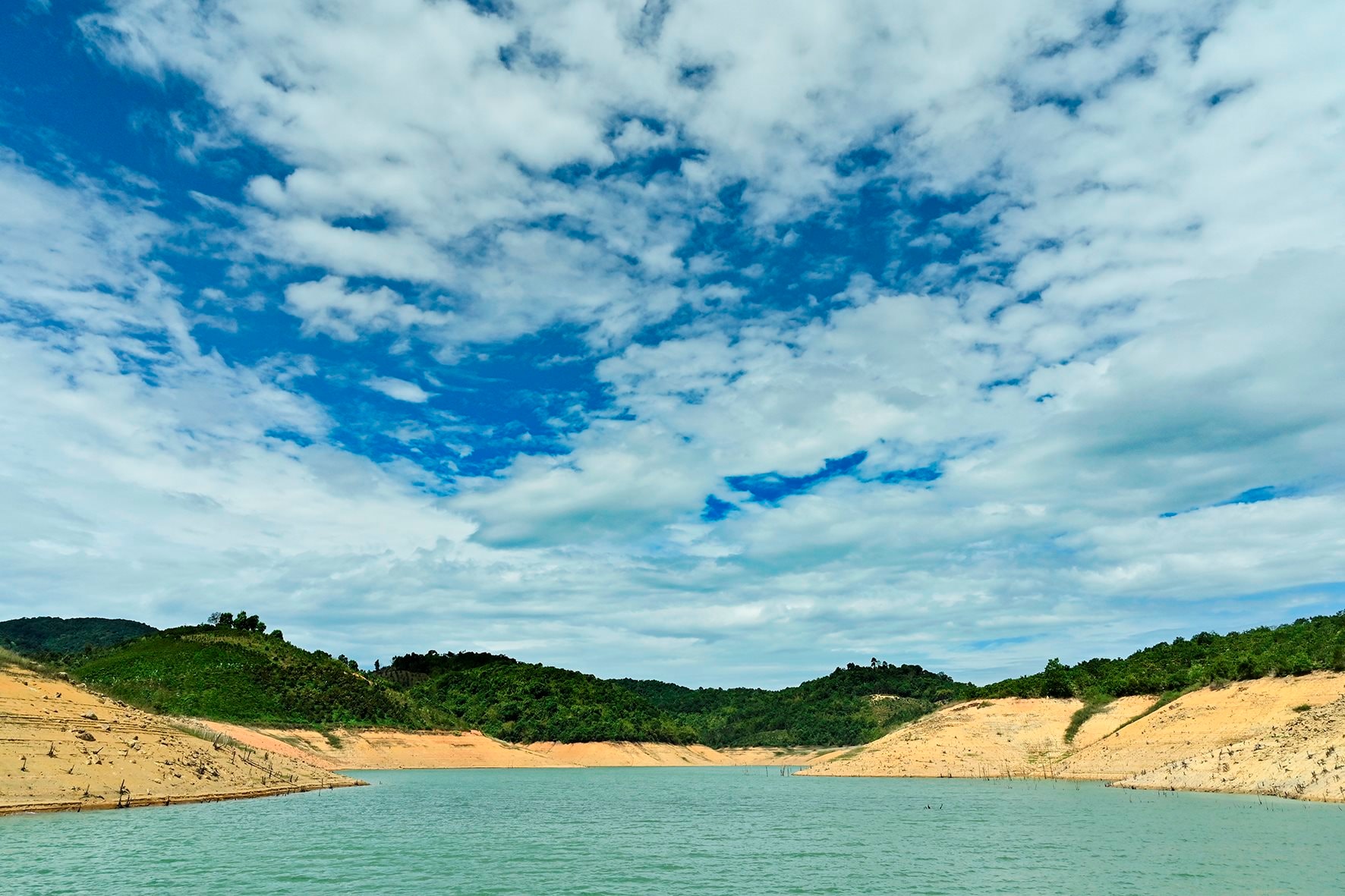 Ham Thuan Lake - Da Mi, visitors will discover the islands on the lake. Visit the orchards
On their arrival at Ham Thuan - Da Mi Lake, visitors can also discover the isle on the lake while visiting fruit orchards such as durian, avocado, primeval forest, do campfire activities, and enjoy special local produces.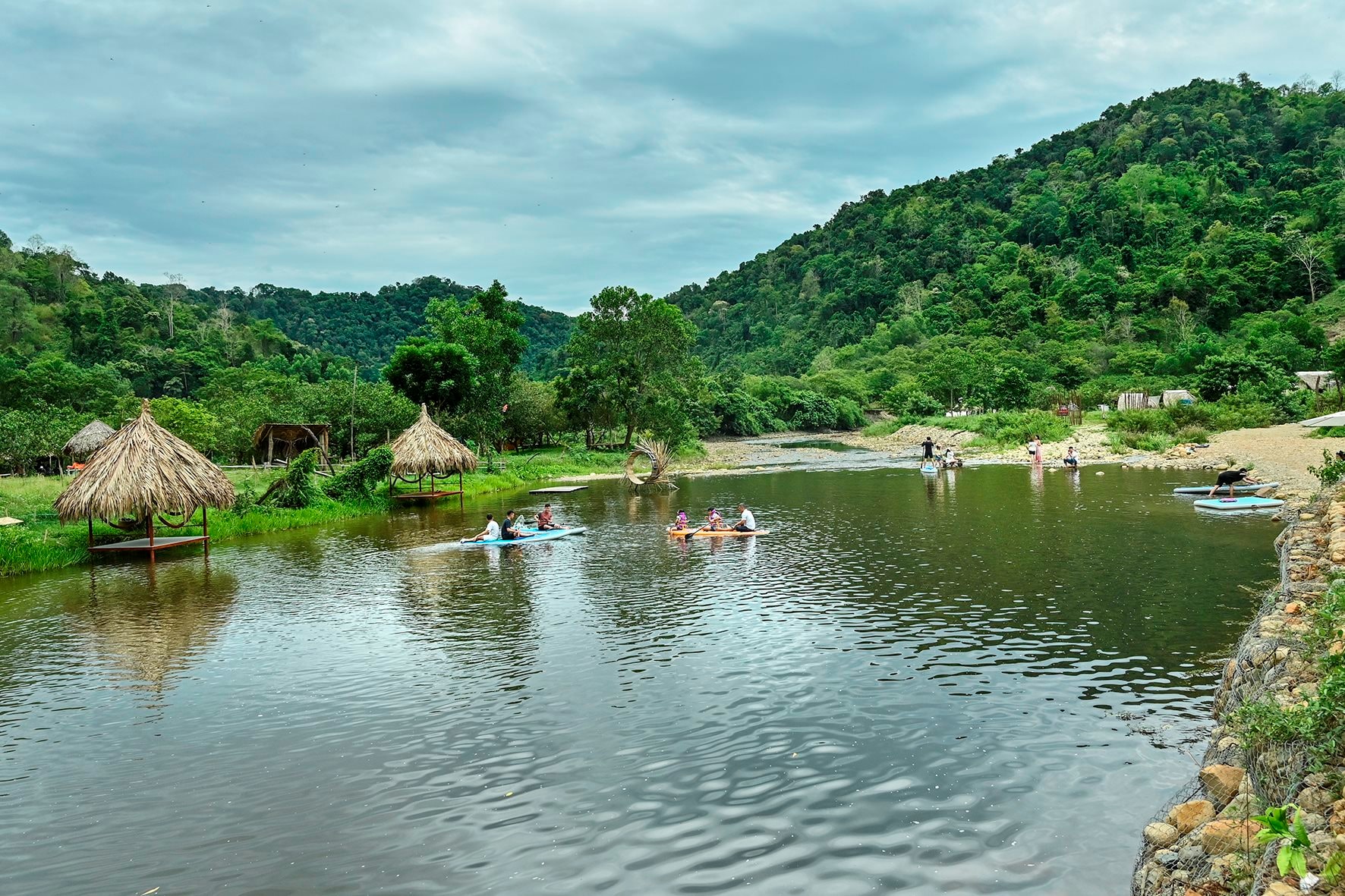 On the way to Tanh Linh district, the delegation visited La Ngau Rock Stream. It is a beautiful campsite in the La Ngau commune area, Tanh Linh district, with the topography of the picnic eco-tourism area next to a shallow, clean, and clear rocky stream. The campsite is regarded as safe and suitable for tourists and families with children on vacation in combination with picnic activities. La Ngau Rock Stream was invested to renovate and build to turn the land along the stream into a campsite for those who love camping, kayaking, and SUP-paddling on La Ngau rock stream.
The tour explorers have also stopped at Thac Ba waterfall, another majestic natural beauty site of Tanh Linh district. It is located in Nui Ong nature reserve in Duc Thuan commune, Tanh Linh district. The waterfall makes a special impression on visitors of the white water flowing. It looks like a silk strip falling from a height of more than 1000m, the two sides are green old trees intertwined to form a majestic painting.
The majestic natural landscape of Thac Ba is located in the Nui Ong nature reserve.
Mr. Nguyen Linh Vu - Deputy Director of Binh Thuan Tourism Promotion Center shared: With the aim of creating new tourism products in association with building new programs, products, and tours for the Binh Thuan tourism sector, the tour route, entitled "to the forest, to the sea" in the two districts of Ham Thuan Bac and Tanh Linh not only attracts domestic tourists but also creates more convenient experience destinations for international guests when staying in Binh Thuan. The tours also combine many types of tourism such as tourism - sea sports, spiritual tourism, trekking, picnic, sightseeing, and relaxing. All the above factors are hoped to attract many more investments in the province's infrastructure and quality of tourism products, luring many more tourists to the localities.