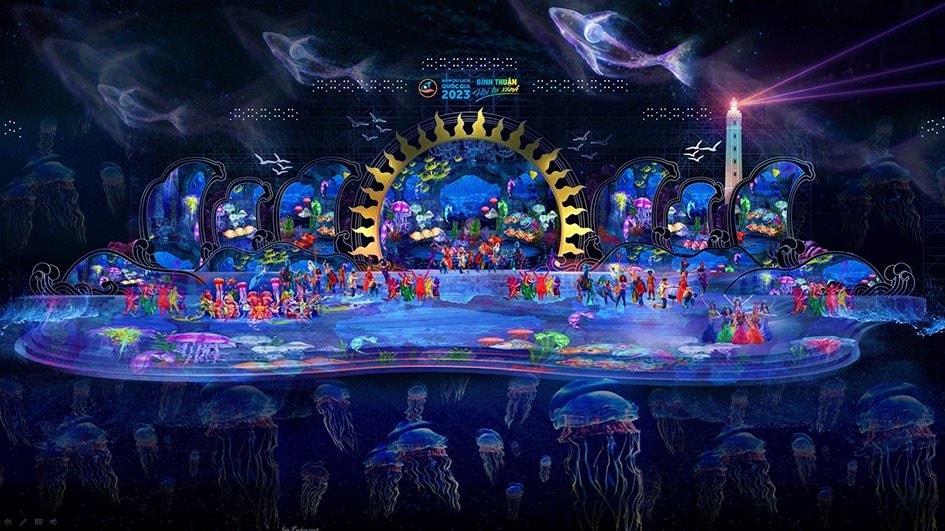 The event is expected to feature more than 200 inter-provincial, national, and international cultural, sports, and tourism events, including an international culinary festival, a national rowing and canoeing tournament, a fair named Farmer's Market, a national golf championship, and a tourism week.
Visit Vietnam Year 2023- "Binh Thuan: Green tourism comes together" includes 204 events and activities. Of these, 13 national activities are held by the Ministry of Culture, Sports, and Tourism, while the host province of Binh Thuan will hold 31 cultural, sporting, and tourist events during the whole year of 2023. In common with those special events in Binh Thuan, 164 events and activities in the areas of culture, sports, and tourism will be held in other 41 cities and provinces nationwide to respond to the Visit Vietnam Year 2023.
The event, to be broadcast live by Vietnam Television, will introduce local cultural, tourism products, and historical activities set to take place during the year. It is expected to recover tourism development in the south-central province of Binh Thuan and attract many more domestic and international investors.
Determined as a significant event to highlight the series of events of Visit Vietnam Year 2023, Binh Thuan has so far put the utmost efforts and resources for the success of the event. Hopefully, these activities can help connect travel companies, opening up a new era for tourism cooperation with other countries, and expanding tourist markets in ASEAN, Asia, and the world.