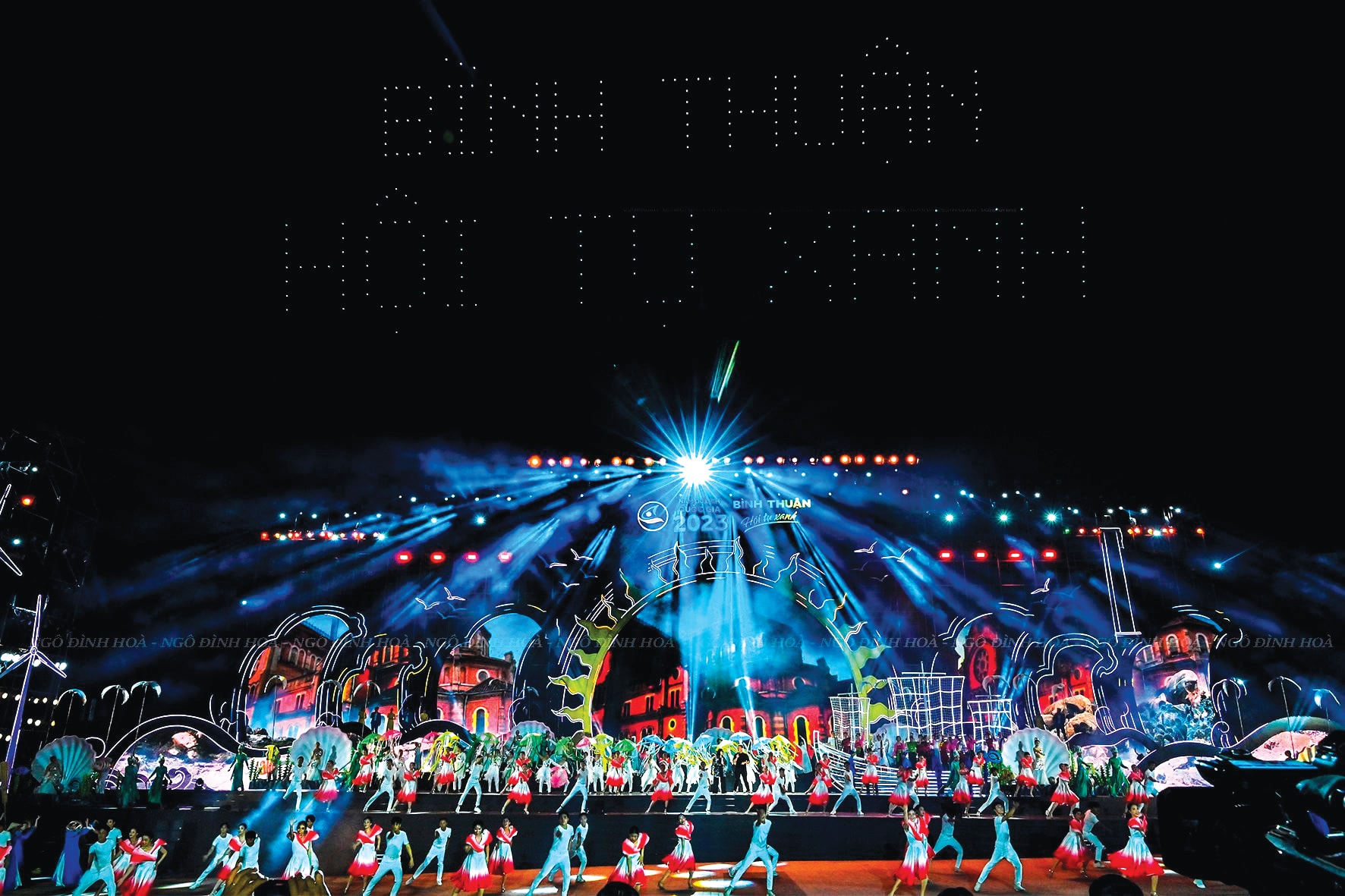 Alternately held from 2003, the Visit Vietnam Year is a series of typical national and international cultural - economic - social, and tourism events. This is an important occasion to introduce and promote unique cultural values, tourism resources, and products to international tourists. At the same time, strengthens regional linkages, creates breakthroughs, promotes the growth of guest markets, develops tourism technical infrastructure as well as creates stability in terms of social security.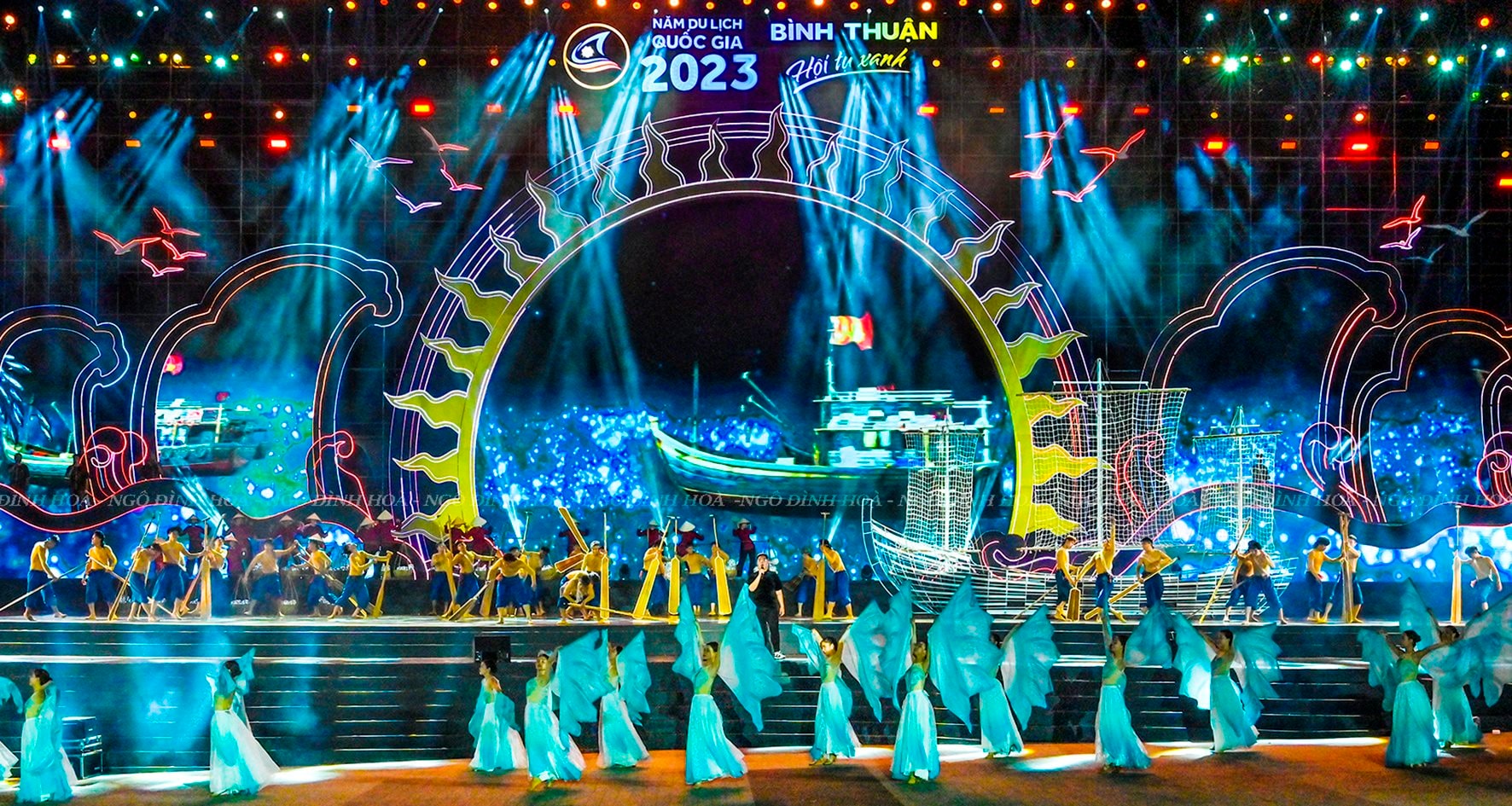 The opening ceremony of the Visit Vietnam Year 2023 - "Binh Thuan - Green tourism comes together." (Photo: Dinh Hoa).
Hosted for the 20th time, the Visit Vietnam Year 2023 with the theme "Binh Thuan - Green tourism comes together" creates opportunities for the locality to concentrate on promoting and introducing images, people, society, unique culture, nature, charming landscape of the southernmost coastal strip of Central Vietnam. For activities in the Visit Vietnam Year, green products, clean energy, a friendly environment, safety and conservation, and promotion of cultural heritages and good traditional values of the nation are mentioned; thence, spreading the message to friends and tourists around the world about Binh Thuan province takes green and sustainable development, environment-friendly as a pillar; it is also an interference between the past and the present, nature with people, the convergence of many colorful cultures.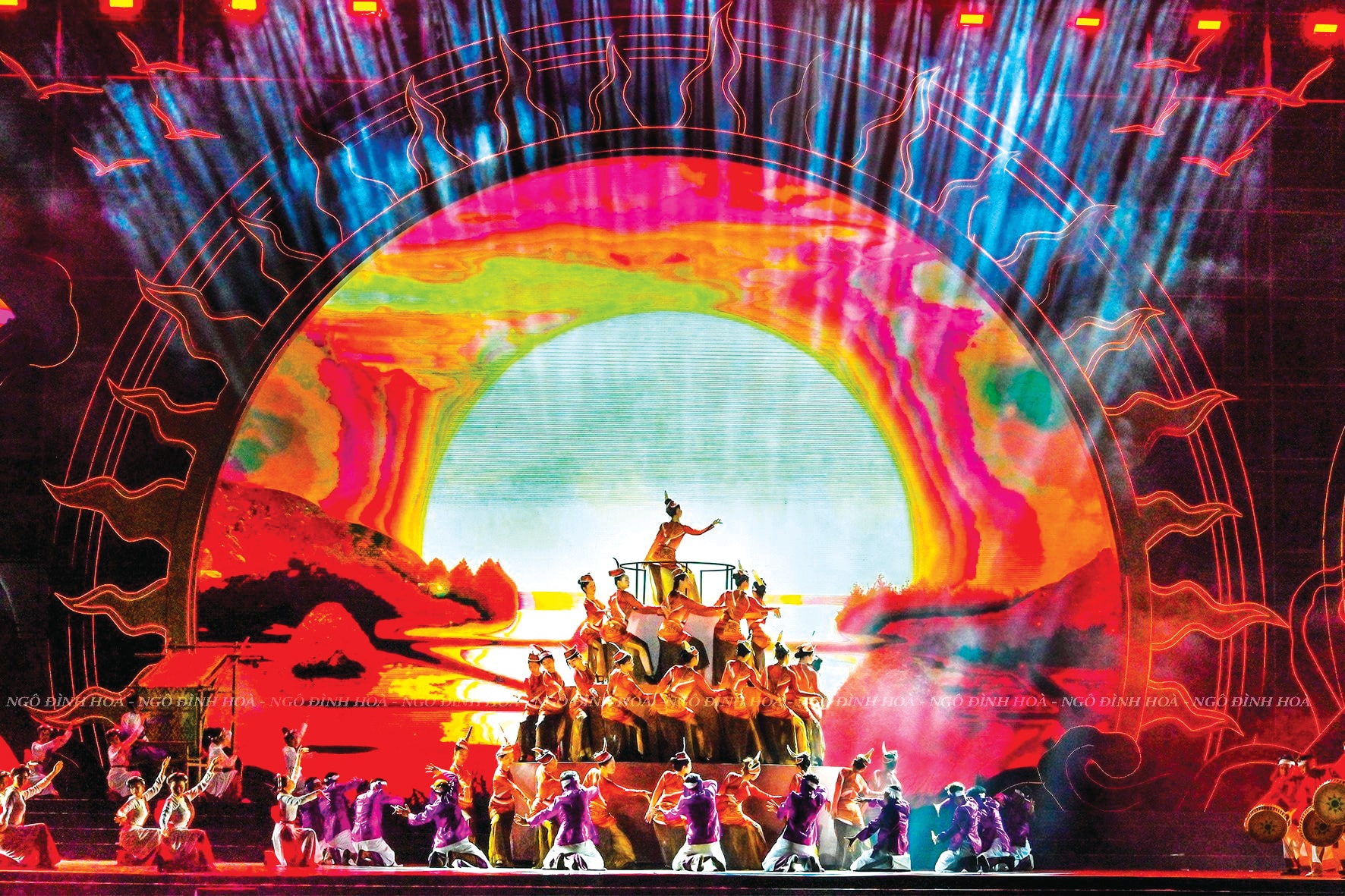 Taken place in the atmosphere of "Strengthening recovery - Speeding up effective and sustainable development" of Vietnam's tourism in the post-Covid-19 period, the Opening Ceremony even makes the Visit Vietnam Year 2023 – "Binh Thuan - Green tourism comes together" more meaningful. With the very meaningful theme "Binh Thuan - Green tourism comes together", Deputy Prime Minister Tran Luu Quang stated "We affirm to develop not only just tourism but green and sustainable tourism. Thence, we confirm the Party's consistent policy that economic development must be in harmony with nature, and we will not sacrifice the environment for economic growth."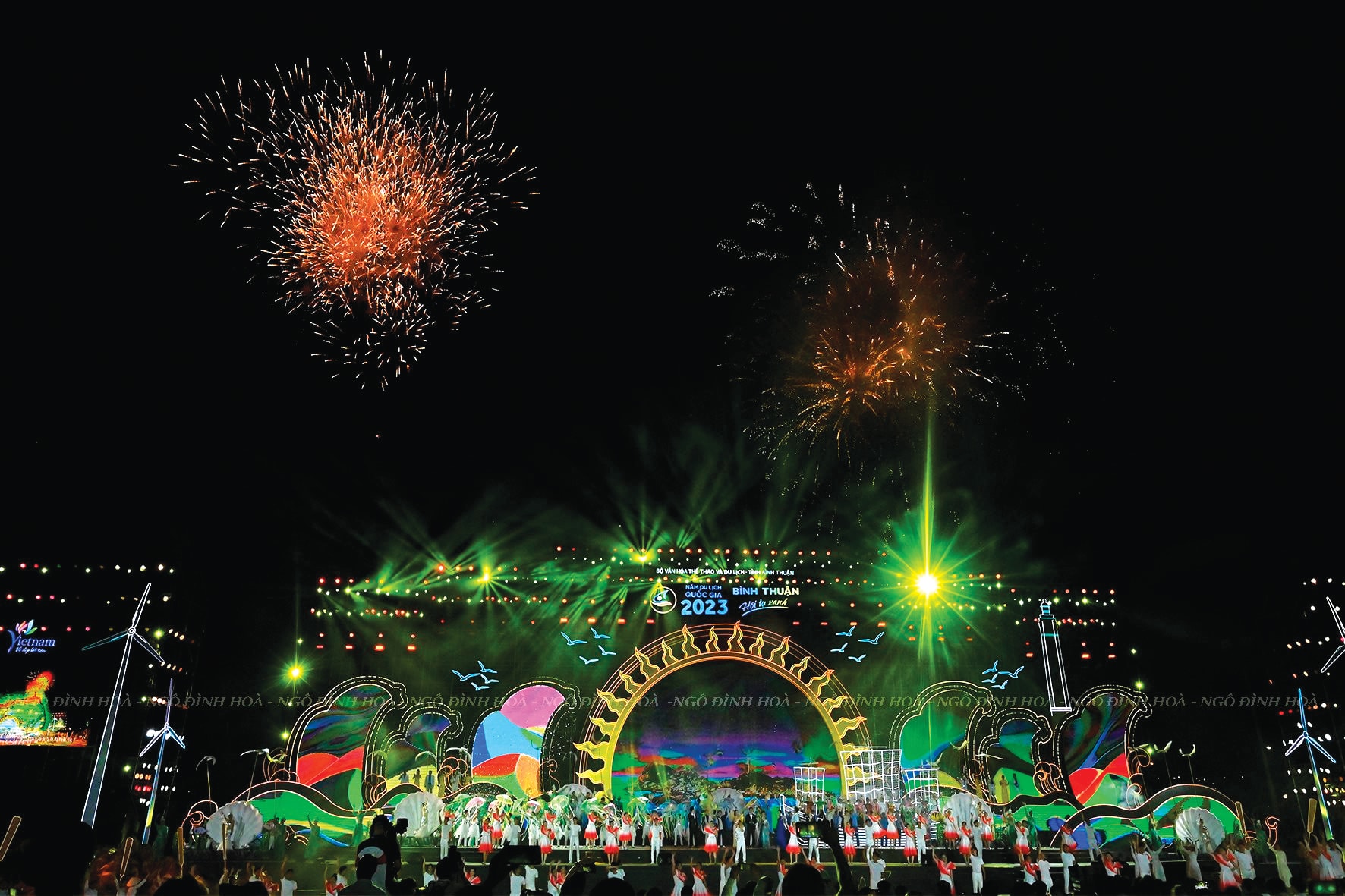 Binh Thuan owns a coastline of 192 km, Mui Ne National Tourist Area, "Pearl Island" - Phu Quy Island, diverse tourism resources, and a favorable natural environment. In addition, Binh Thuan is also a gate for economic, cultural, and social exchanges with localities in the Southeast, the South-Central region, and the Central Highlands (Nha Trang, Da Lat, Ho Chi Minh City, Vung Tau...). These have proved that locality gathers enough factors to develop a variety of products: high-class resorts tourism, excursions, recreational sports on the sea and dunes, MICE tourism, adventure tourism, cultural tourism, belief associated with historical - cultural relics, and many unique traditional festivals ... In the tourism development process, Binh Thuan also has climate and soil advantages such as "blue sea-white sand-bright sunshine" those are taken as economic development advantages, especially in the field of renewable energy, environmental protection, and green, and friendly tourism.
It can be said that with the theme "Green Tourism comes together" of Visit Vietnam Year 2023 aims to strengthen the recovery and drive effective and sustainable tourism development in Vietnam in general and Binh Thuan in particular. For those results, Binh Thuan will join with national tourism under the motto: Taking businesses and people as the subjects, tourists as the focus, tourism products and infrastructure as the foundation, and advanced and modern tourism services as the motivations. Particularly for Binh Thuan, in 2023 the locality strives to attract over 6.7 million tourists and turn tourism into one of the three pillar economies.