On December 12, 2021, President Nguyen Xuan Phuc and Prime Minister Pham Minh Chinh sent messages of condolences to US President Joe Biden over the losses of human lives and property caused by the natural disaster.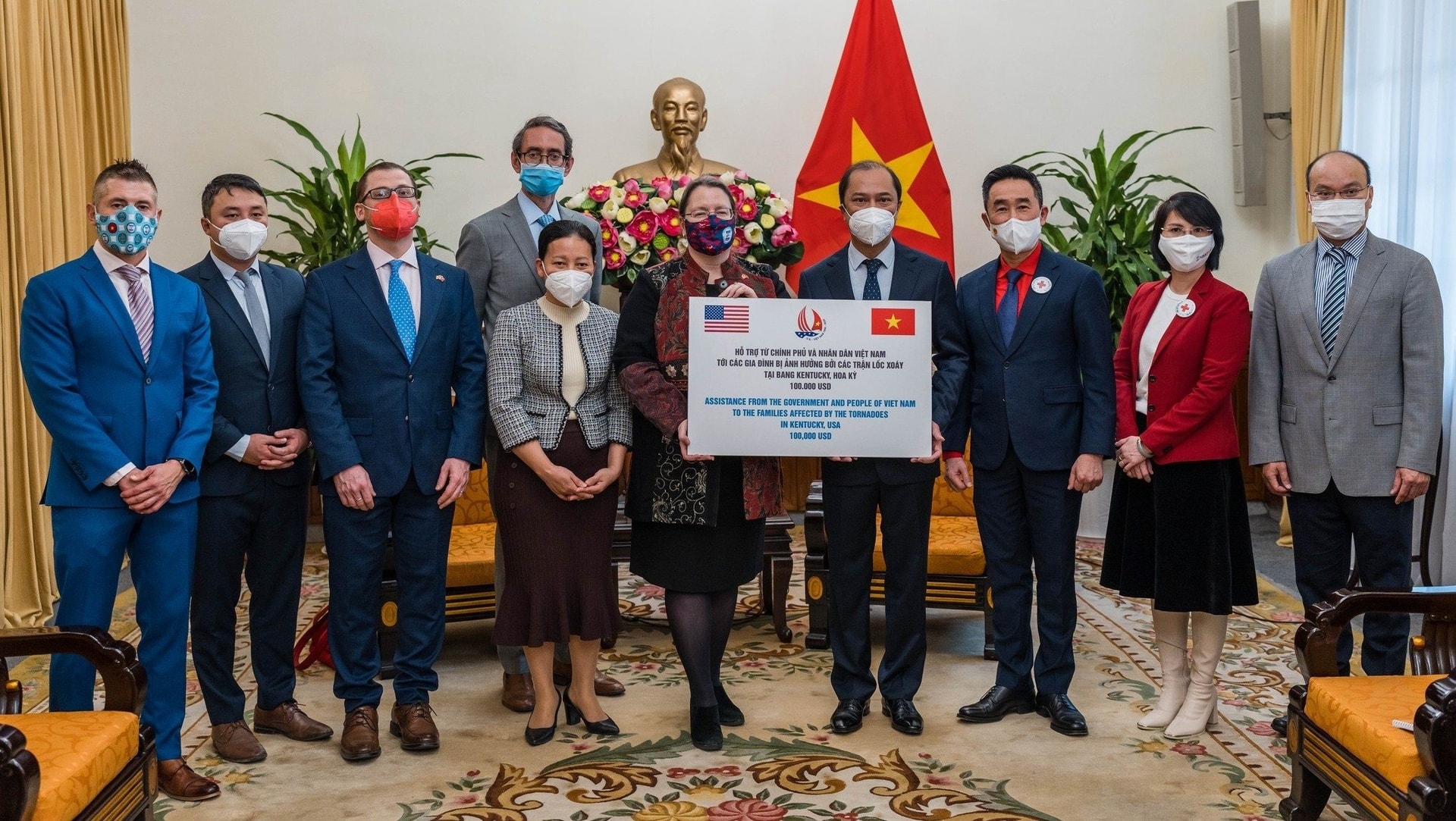 Addressing the event, Deputy Minister of Foreign Affairs Nguyen Quoc Dung believed that under the leadership of President Biden, the US government and people will soon surmount consequences of the disaster in Kentucky.
He underlined friendship, cooperation and mutual support between the governments and people of Vietnam and the US to overcome difficulties, especially in the context of the COVID-19 pandemic in the recent past.
For her part, Chargé d'Affaires at the US Embassy in Vietnam Marie Damour thanked the Vietnamese Government and people for their timely support, voicing a hope that the sound bilateral relations, including cooperation between the countries' Red Cross organisations, will continue to flourish.