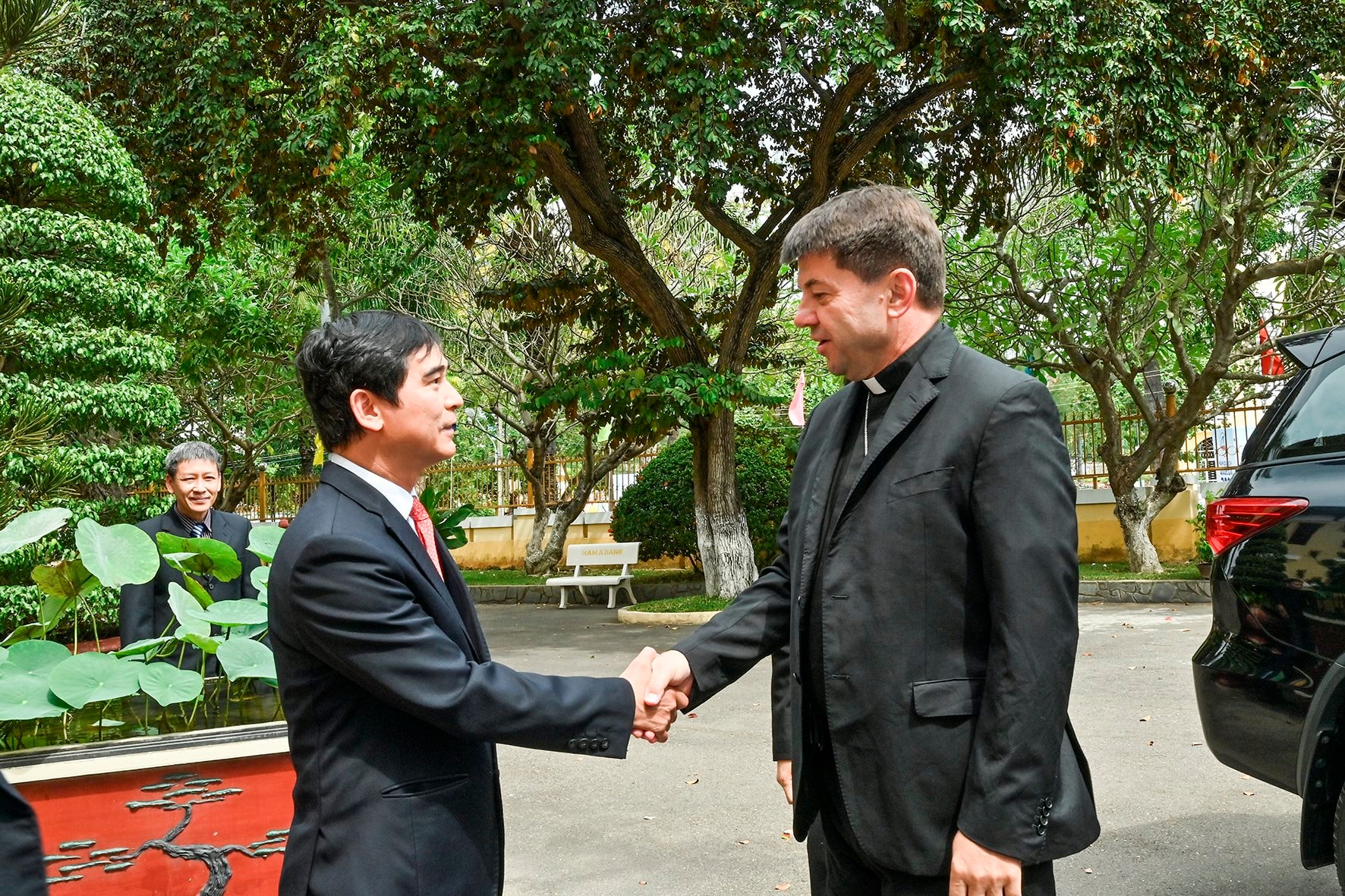 Mr. Duong Van An - Secretary of the Provincial Party Committee received Archbishop Marek Zalewski, Vatican's non-resident Special Envoy to Vietnam.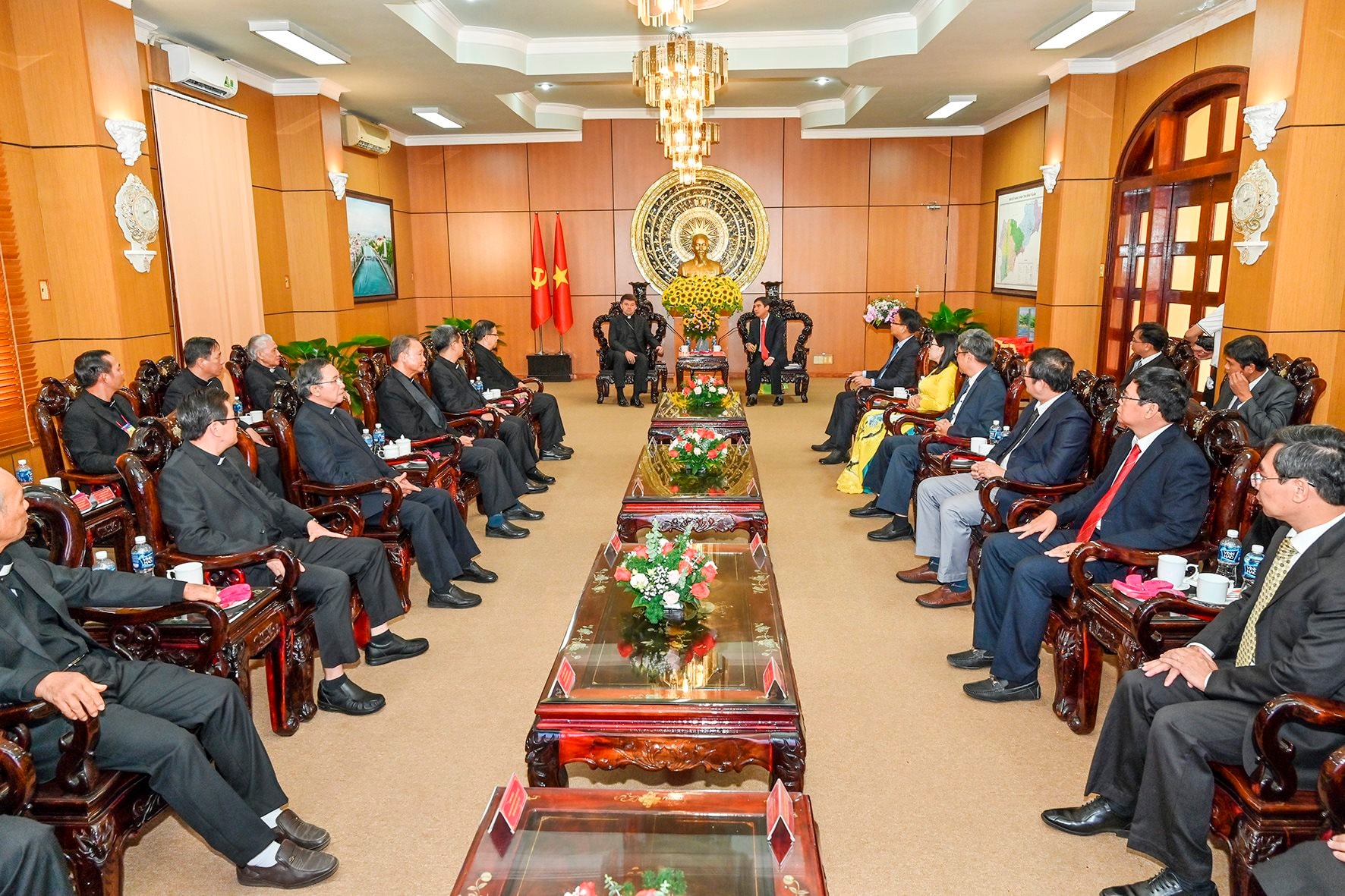 At the meeting, Secretary of the Provincial Party Committee Duong Van An expressed his pleasure when Archbishop Marek Zalewski took the time to visit and pay a courtesy visit to Binh Thuan Provincial Party Committee in order to develop a good and sustainable relationship between the two leaders. He believed the relations between the Vietnamese Government and the Vatican and the Vietnam Catholic Church in general and between Binh Thuan authorities and the Phan Thiet diocese in particular, will further grow following Archbishop Marek Zalewski's trip.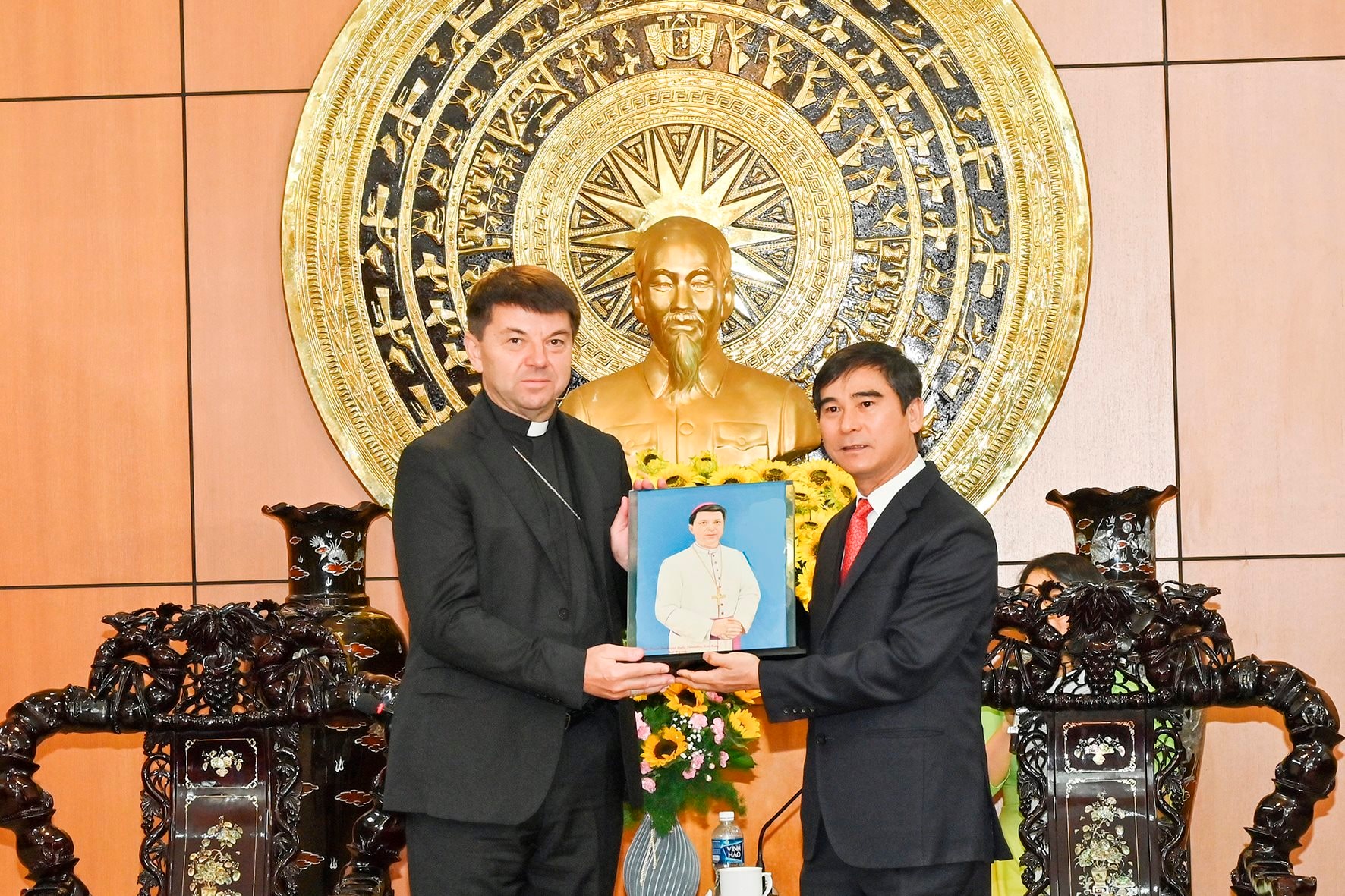 At the same time, he informed the Archbishop about the potential, strengths, and socio-economic development over more than 30 years of the province's re-establishment and the situation of religious activities in the province. Thereby, he affirmed the consistent policy of the Vietnamese Party and State in general and Binh Thuan province in particular, which respects and ensures the right to religious freedom of all people and equality among religions. He took note of the active contributions of Catholic people to the cause of national construction and socio-economic development. Binh Thuan always takes care of the material and spiritual life of the people, including the Catholic community.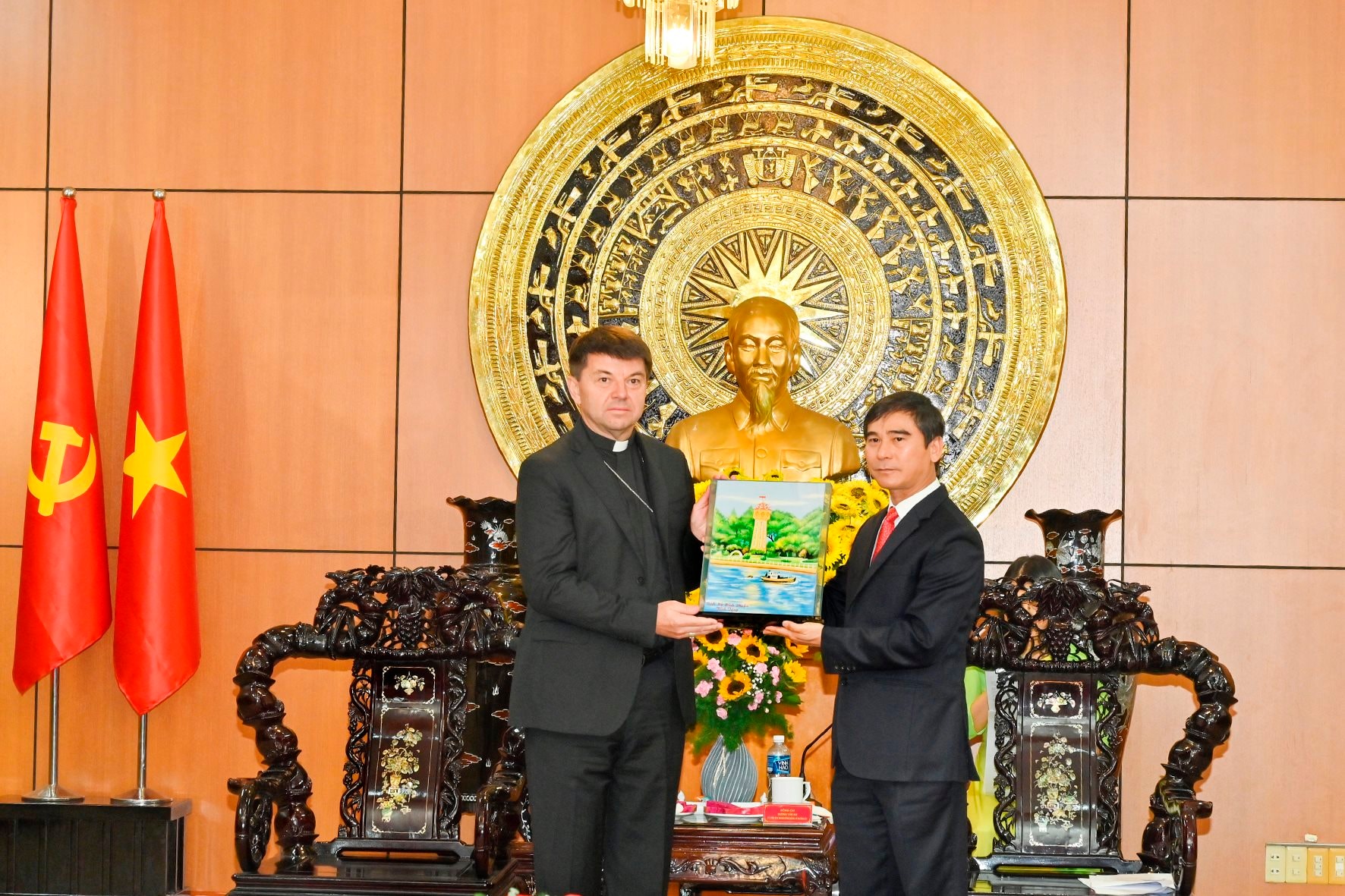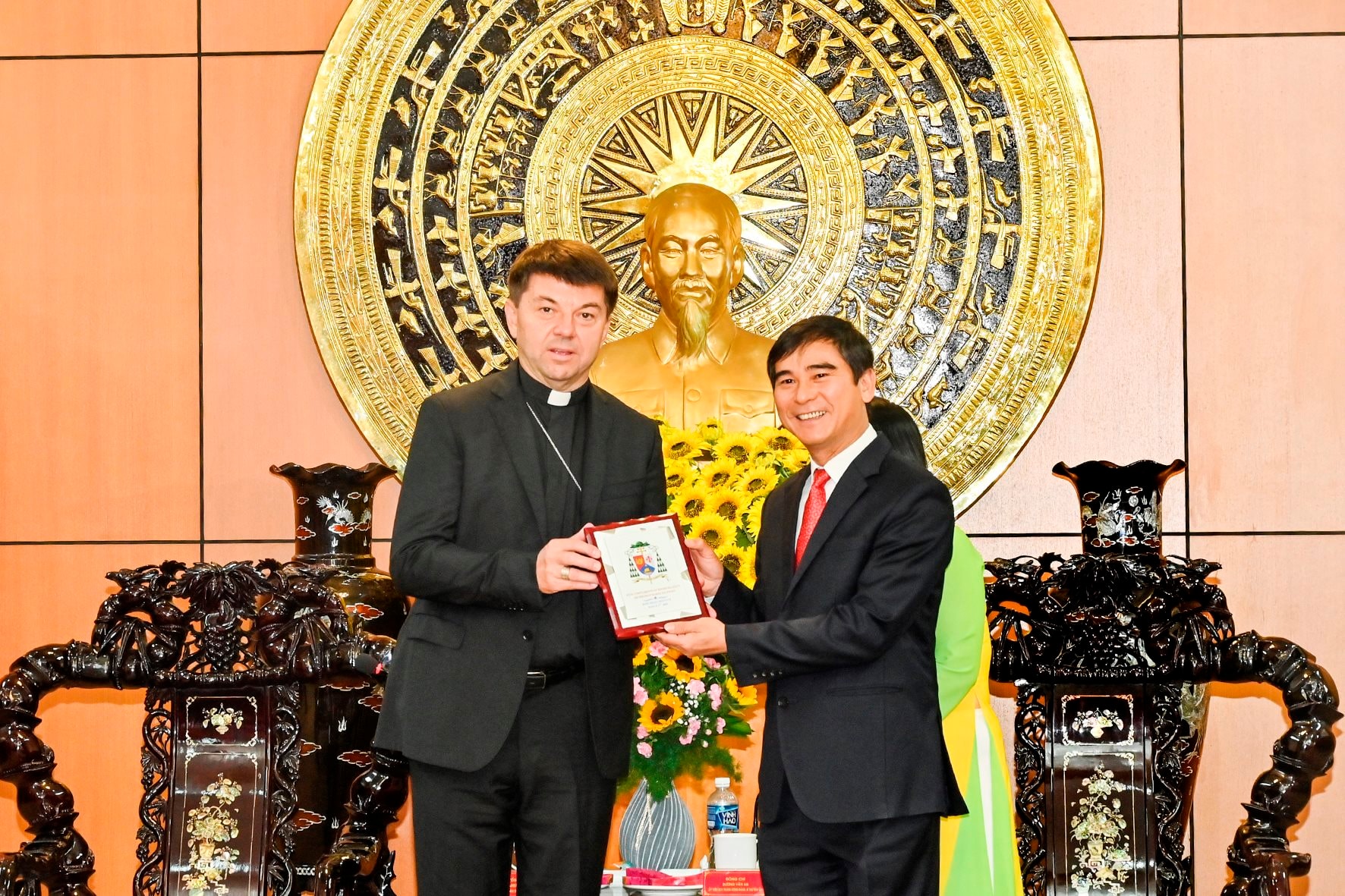 Archbishop Marek Zalewski expressed his appreciation for the respectful and thoughtful welcome of the leaders of Binh Thuan province; congratulated and appreciated the province's achievements in socio-economic development and good relations between the church and local authorities in recent years. He hoped that the province would continue to facilitate the activities of local Catholics, thereby contributing more to the development of the province.