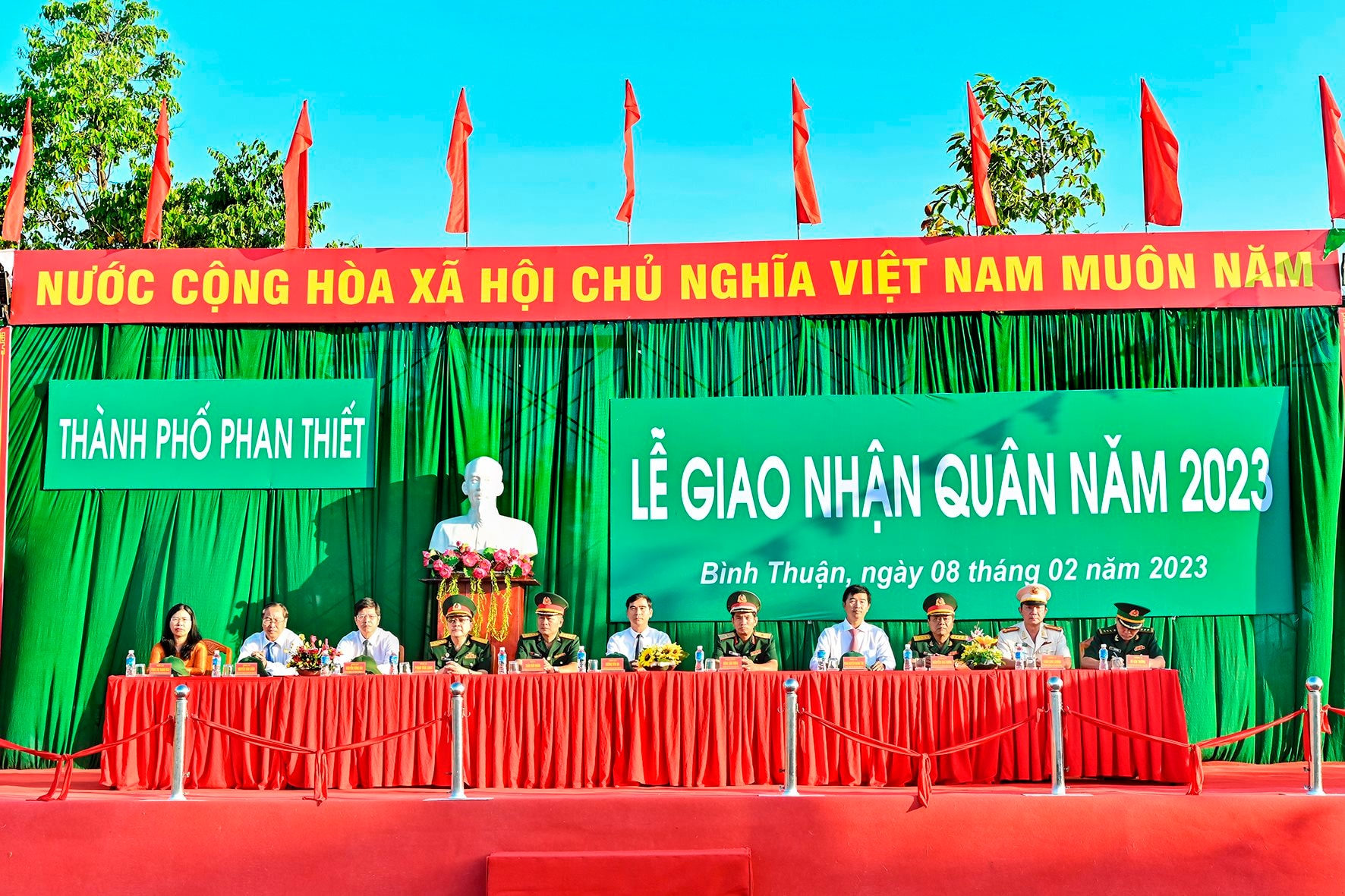 Over 1,600 young men in 10 localities of Binh Thuan province excitedly joined the military services on February 8th. Of these, Tuy Phong city has sent the most newly-recruits to the army with 202, followed by Ham Thuan Bac district with 194, Phan Thiet city (188), Lagi (177), Bac Binh (176), Ham Thuan Nam (176), Tanh Linh (150), Duc Linh (150), Ham Tan (144) and Phu Quy (54).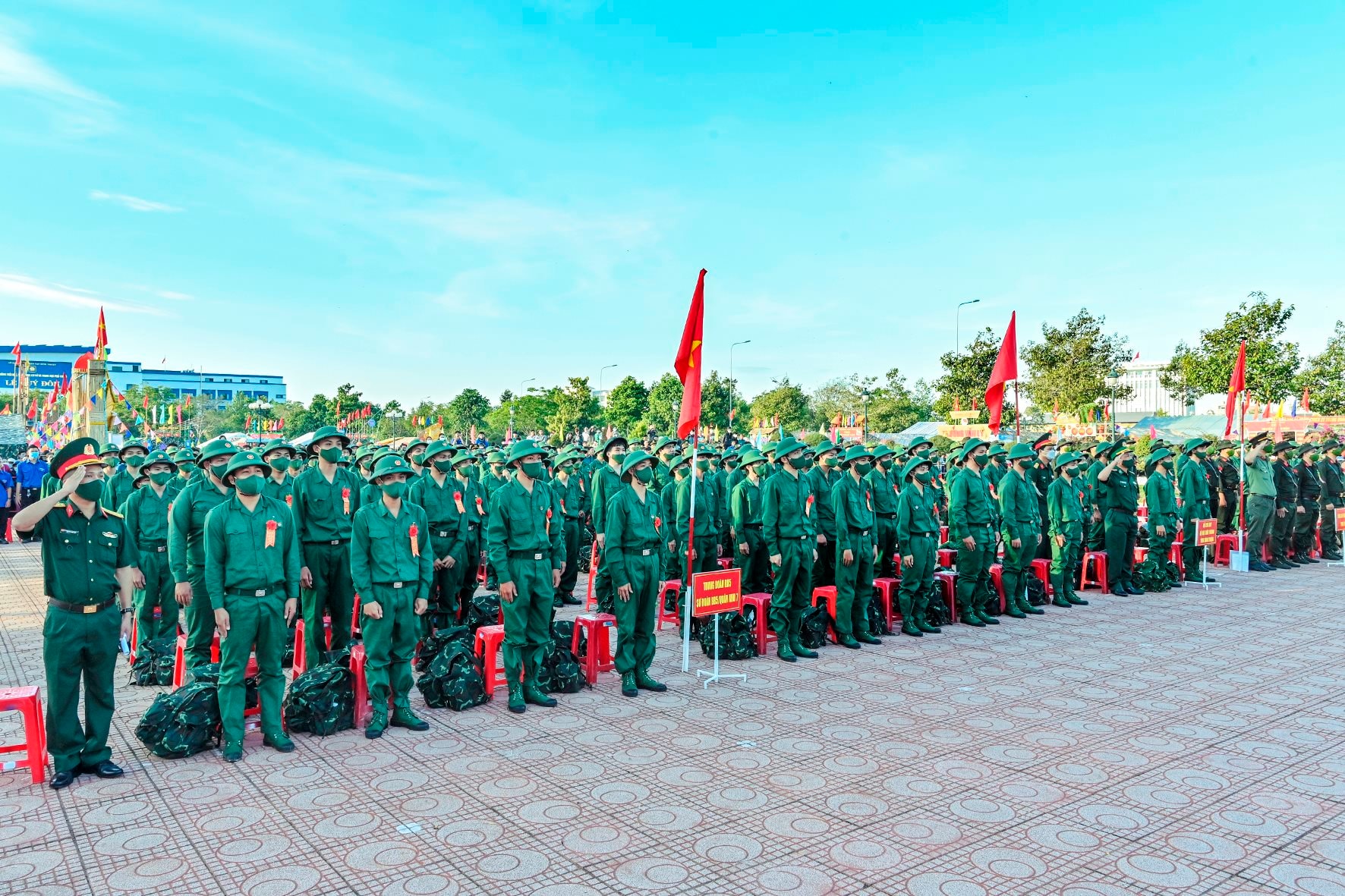 Accordingly, the People's Committees of city and districts province-wide have abided by the guidelines of the Party, policies and laws of the State, and regulations on military recruitment, ensuring democracy, equality, transparency, safety, and thrift in the work. Remarkably, priority should be given to recruiting those holding university, college, and vocational degrees in order to improve the quality of the armed forces.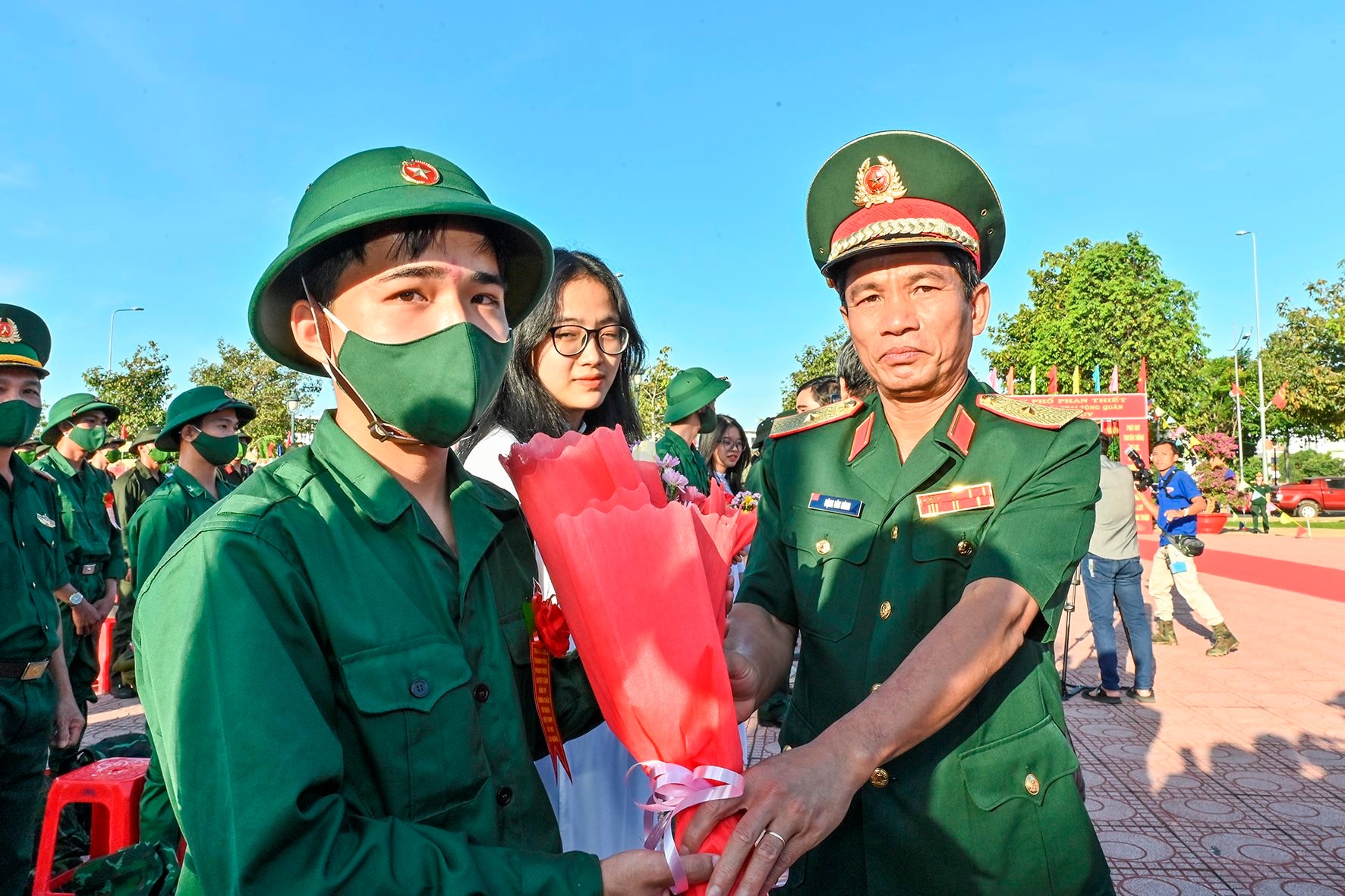 Meanwhile, military units have been requested to prepare facilities for training new soldiers and ensure the material and spiritual life of the soldiers.
As known, military service in Vietnam is compulsory for Vietnamese males between 18 and 25 (extended to 27 for those who applied for a delay to obtain higher education degrees) years of age.
The revised Law on Military Service that took effect on January 1 2016 opened the door for Vietnamese women to join military service on a voluntary basis.