At the Binh Thuan telebridge, Mr. Nguyen Van Chien - Deputy Director of the Department of Agriculture and Rural Development chaired the meeting with leaders of related departments and branches.
Accordingly, the decision sets the goal of implementing synchronously, effectively, and efficiently the legal regulations on fisheries; addressing the shortcomings and limitations according to the EC's recommendations on combating IUU fishing; removing the "yellow card" in 2023. At the same time, the conference figured out the awareness, action, and involvement of the whole political system in IUU fishing prevention and control of. Heads of Party committees, Party organizations, and administrations at all levels of relevant departments, ministries, branches, and localities directly are asked to lead, direct, and take responsibility for IUU fishing prevention and control. This is considered a political, prioritized, urgent task, focusing resources on implementation, determined to remove the "yellow card" warning.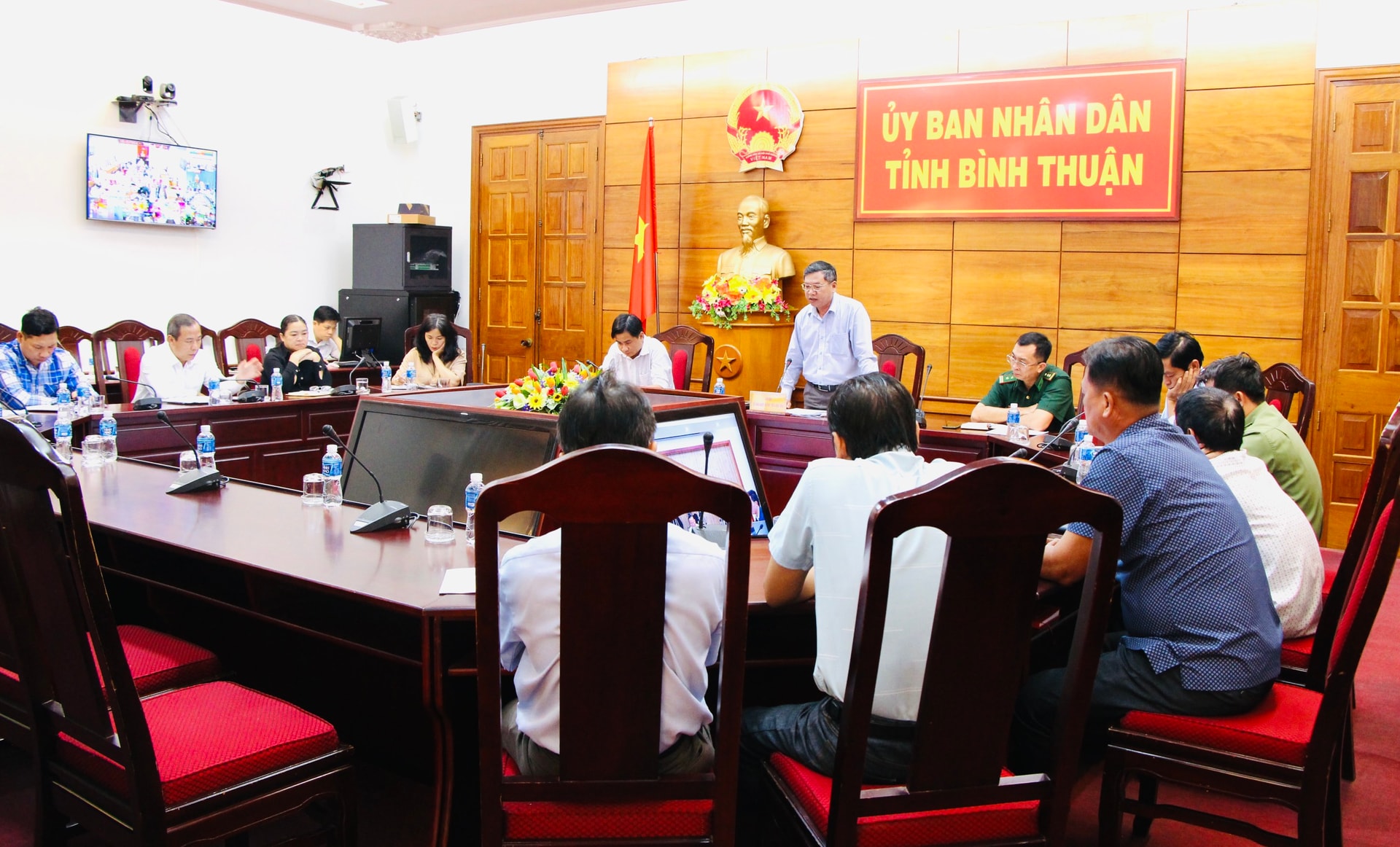 The Prime Minister also assigned tasks and solutions to be implemented until May 2023. In particular, the information and communication campaigns are implemented both domestically and on international forums to ensure transparency and honesty about Vietnam's efforts to combat IUU fishing. Otherwise, it is urged to diverse forms of propaganda; training, and dissemination to the fishing community and relevant organizations and individuals regarding regulations on combating IUU fishing.
The plan of action also highlights the importance of the management of exploitation and sustainable development of the fisheries sector for the benefit of the people and the country; and increasing Vietnam's international position, image, and responsibility in the implementation of international commitments and treaties in the protection of the marine environment and sustainable marine ecosystems, thus contributing to ensuring national defense and security, and sovereignty.
To achieve these targets, the plan requires relevant ministries, sectors, and localities to review and make lists of all fishing vessels, and complete the registration, marking of vessels, license issuance, and installation of vessel monitoring system (VMS) according to regulations.
In addition, all ships will be inspected at border posts/stations when entering or leaving ports to ensure the VMS operates around the clock at sea, and be monitored via VMS while operating at sea. The process of verifying and certificating the origin of seafood must be carried out in accordance with the guidance of the Ministry of Agriculture and Rural Development.
From now to May, the plan aims to end illegal fishing in foreign waters; investigate and handle all cases of Vietnamese fishing vessels being arrested by other countries, handle and sanction all IUU fishing-related cases, and publicize them on the mass media.