In addition to the ceremonies, the Thay Thim Palace festival also includes many folk games featuring the culture of the coastal regions, namely: carrying baskets to sea, fish-carrying contests, knitting nets, tug-of-war, human chess, etc.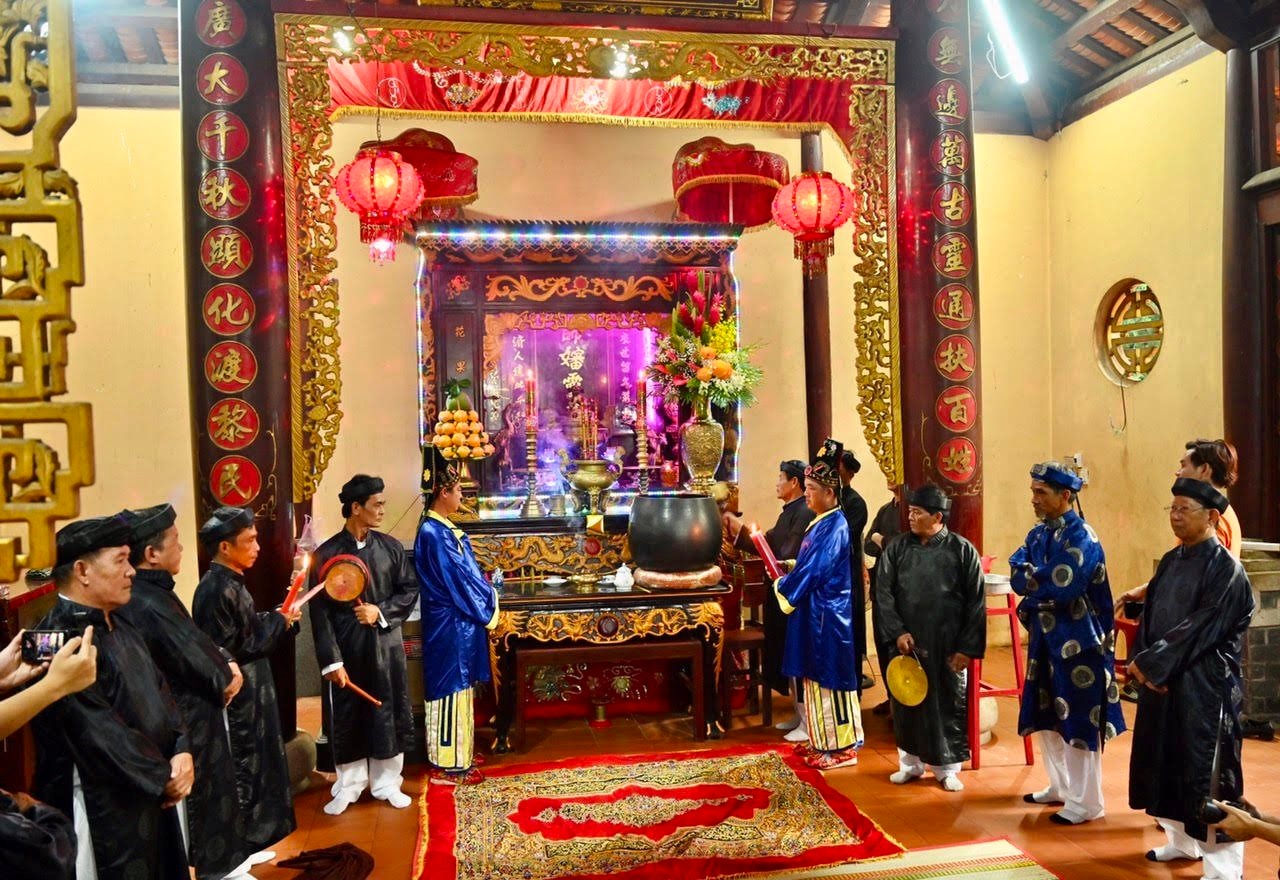 Ceremony at the tomb of Thay Thim Palace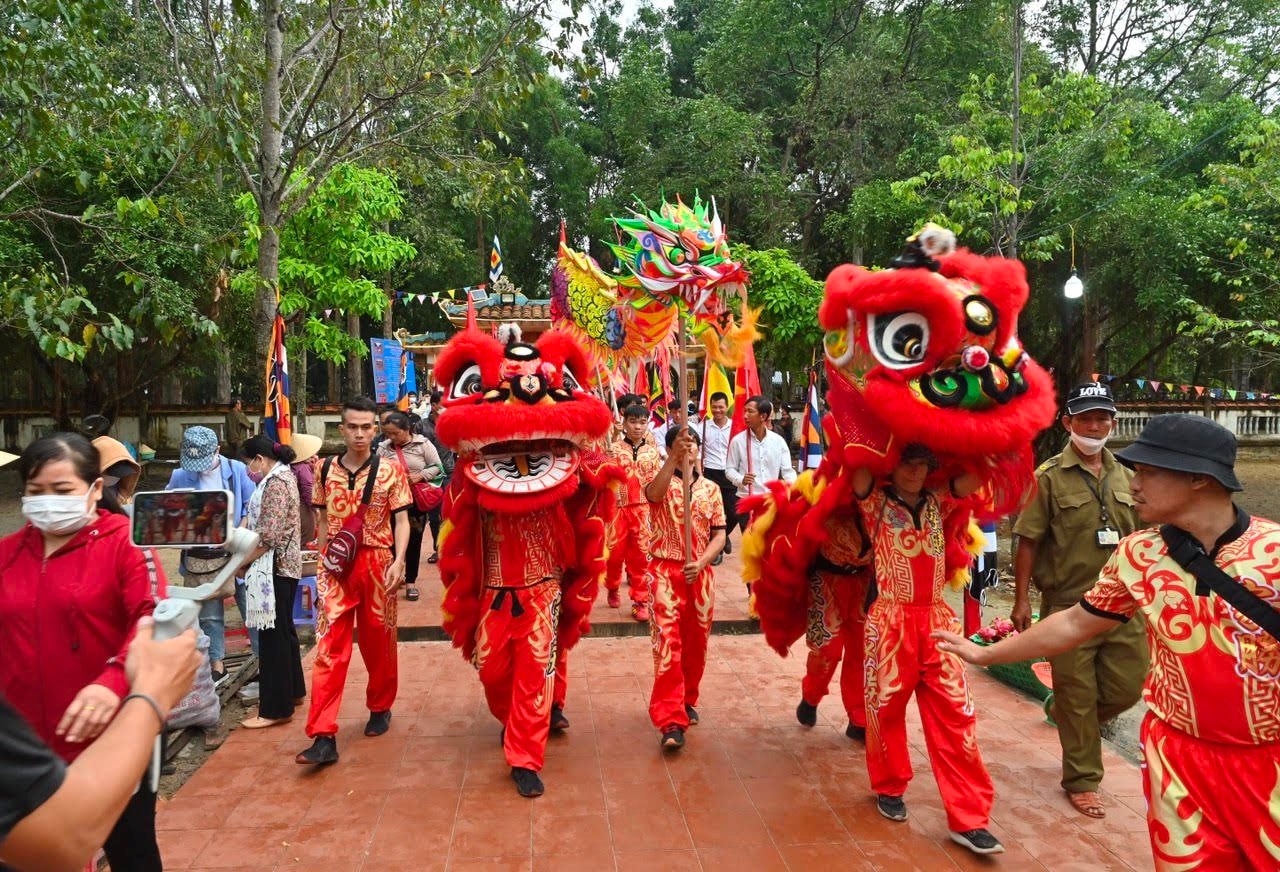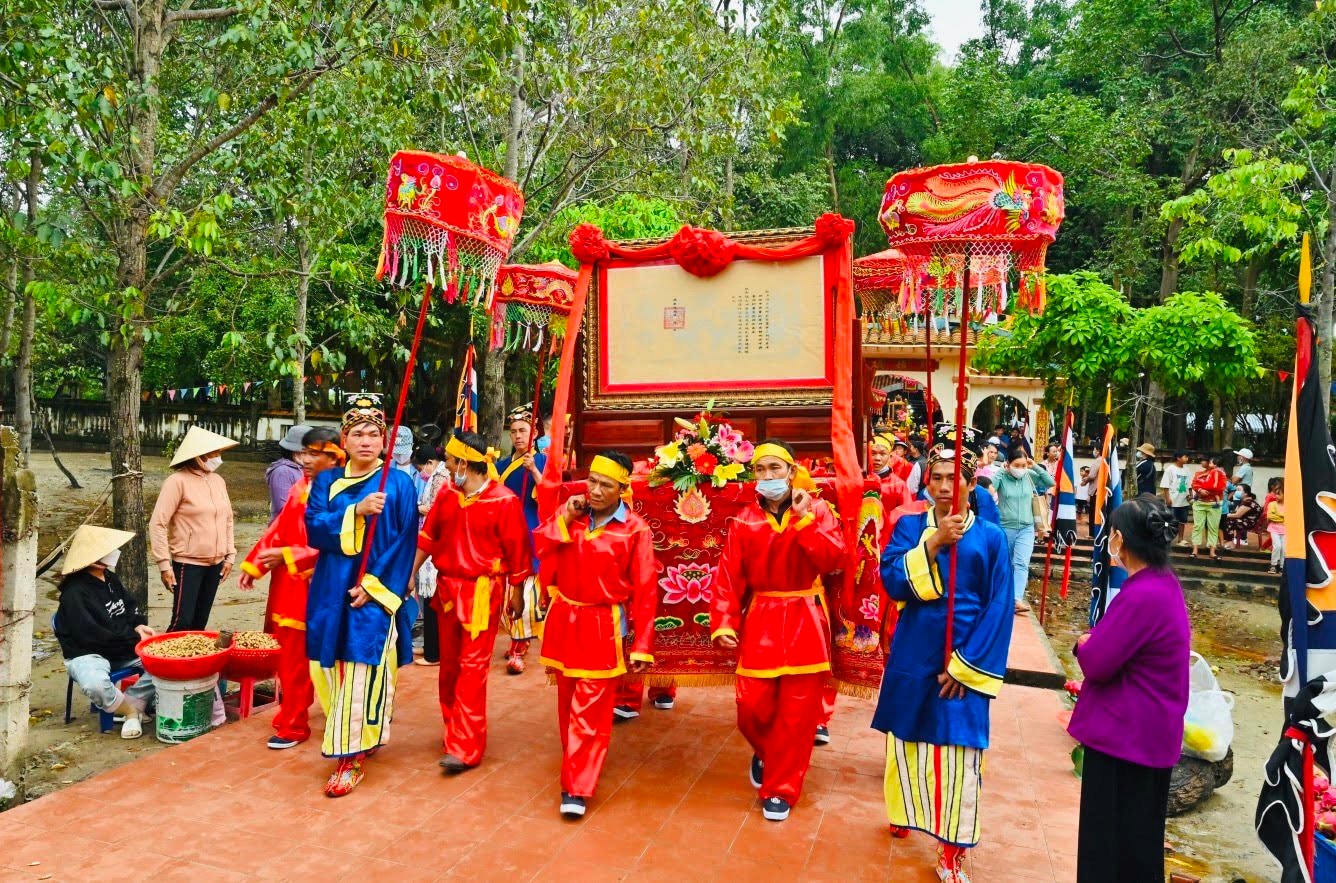 The spirit of the procession of ordination
The Thay Thim Palace festival (Tan Tien commune, La Gi town) was born, maintained, and existed in association with the history of forming customs related to the worship of Thay Thim (Uncle and Aunt) of the local community for more than 130 years. The festival aims to review the merits of a benevolent Taoist who had many noble deeds, helped people build boats, made up prescriptions for the locals, helped fishermen in big waves, and tamed wild animals, etc. All of their actions were adored by the villagers.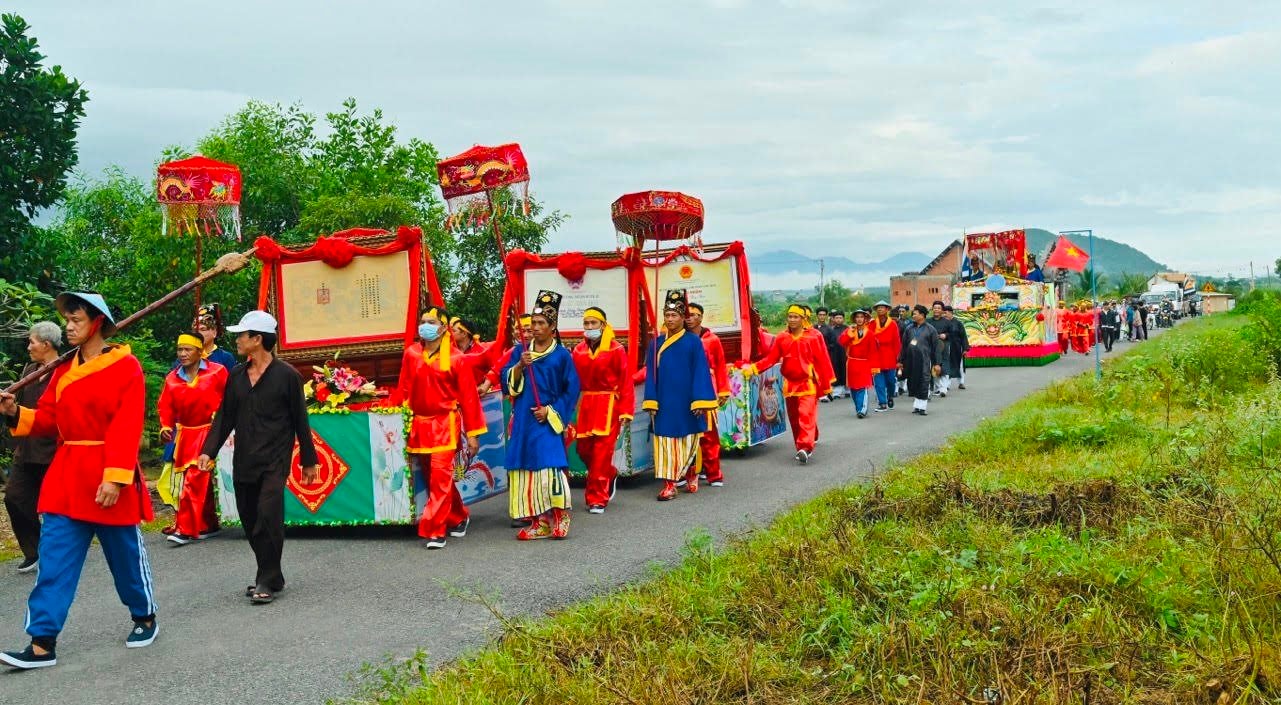 Earlier, the Binh Thuan Department of Culture, Sports and Tourism in coordination with the People's Committee of La Gi town had received the decision of the Minister of Culture, Sports and Tourism to put the Thay ThimPalace festival on the list of national intangible cultural heritage sites. This is a prominent activity in the series of events to celebrate the 30th anniversary of the re-establishment of Binh Thuan province (1992 - 2022). Thay Thim Palace Festival is one of the typical cultural festivals, selected by Binh Thuan province to serve the local tourism development. In previous years, this festival attracted many more tourists with an estimation of 600,000 visitors per year.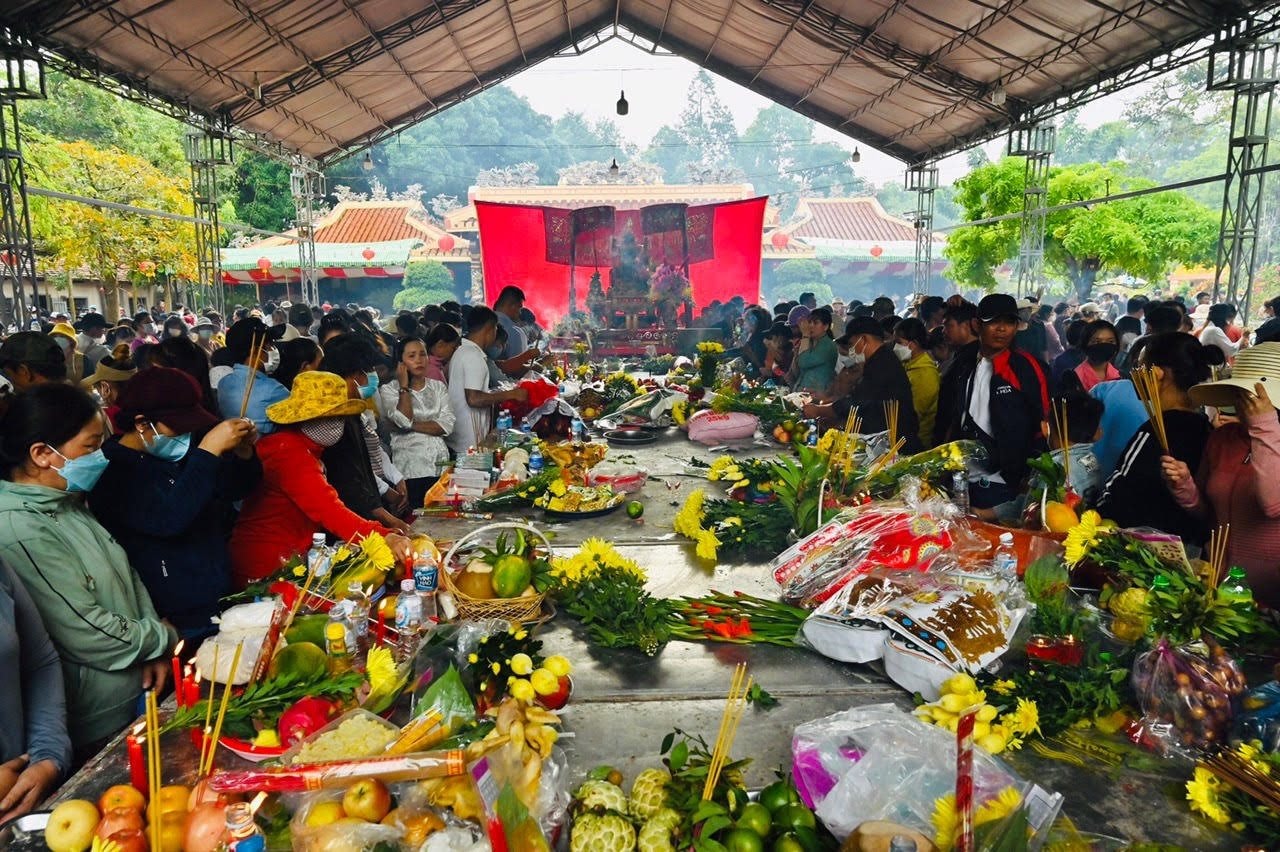 The year of 2022 is also the 25th anniversary of  Thay ThimPalace being recognized as a national relic. It can be said that, after 2 years of being postponed because of the Covid-19 epidemic, the Thay Thim Palace festival was organized thoughtfully and safely.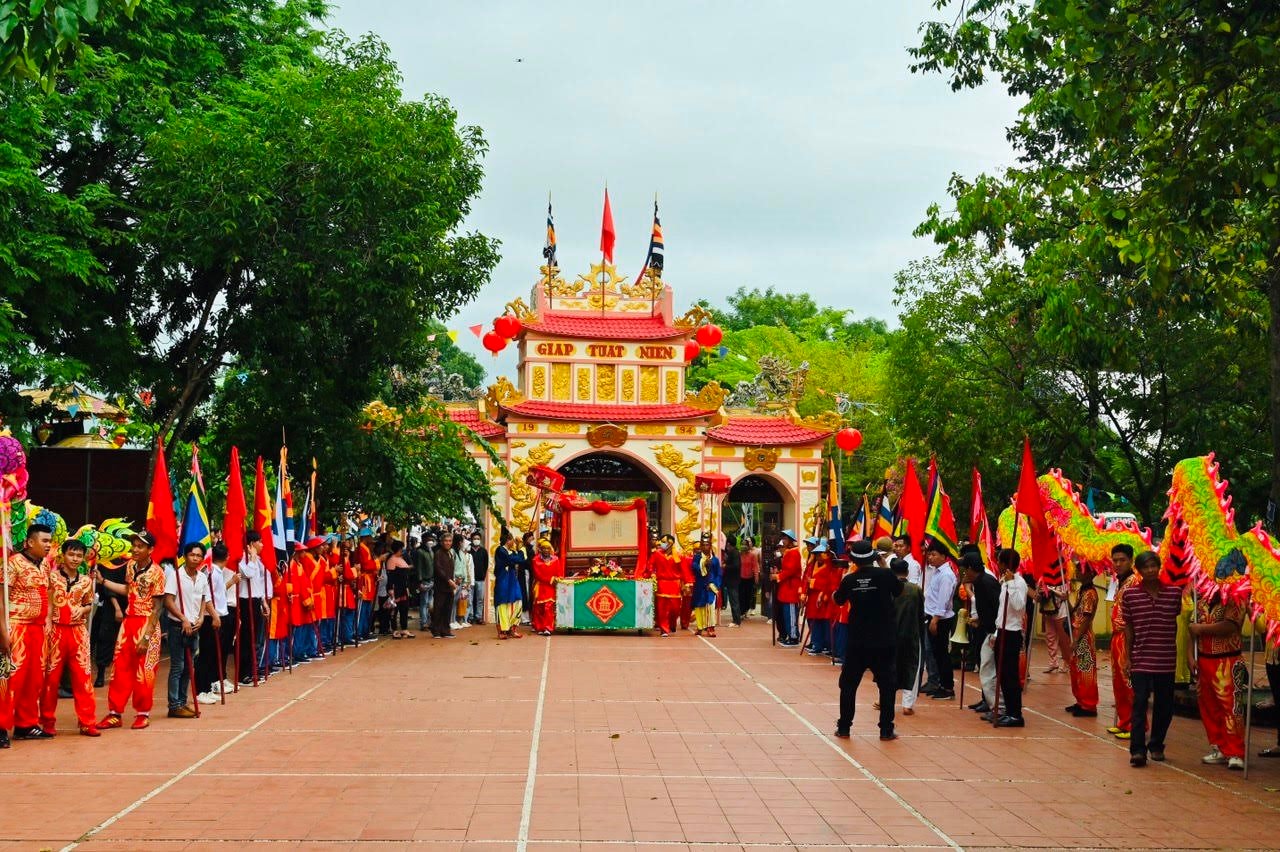 Although the number of visitors on this occasion was very large, the work of ensuring security and order has been focused on. Restaurants are arranged reasonably to ensure during the 3-day festival (October 9-11, 2022) with many cultural and sports activities.