A famous destination
Bau Trang is a famous attraction having its rare beauty that most tourists cannot miss when choosing Binh Thuan as a place to relax, visit and entertain. Ten years ago (January 2012), the Provincial People's Committee issued a Decision approving the "Plan for the management of Bau Trang eco-tourism site, Bac Binh district". The total area of this tourist spot is about 45 hectares, of which 23.2 hectares are the land of three types of forests managed by the Le Hong Phong Protection Forest Management Board, the remaining 2.8 hectares of land, and 19 hectares of water surface managed by Hoa Thang commune People's Committee.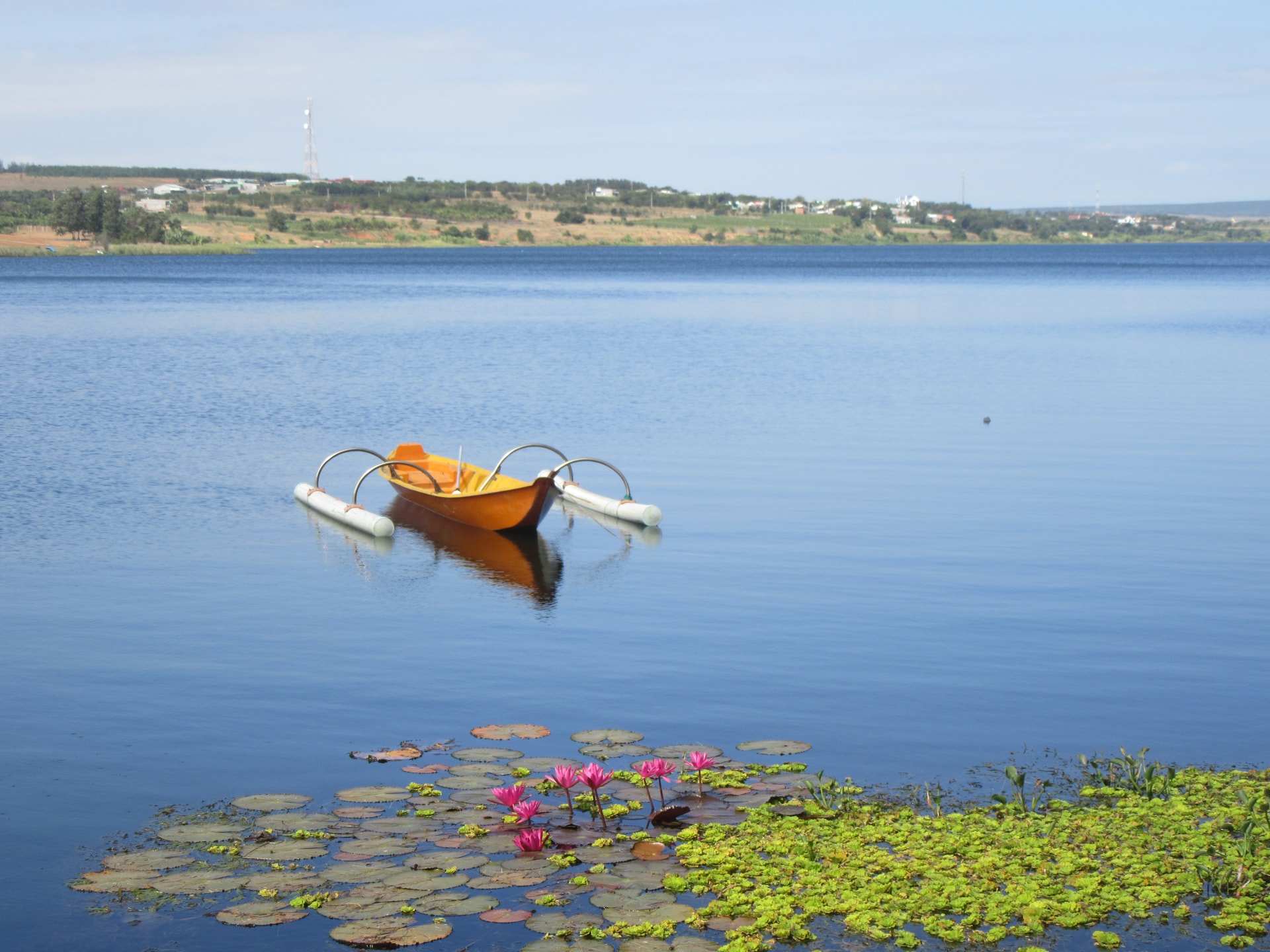 Bau Trang - a famous destination has lured a great number of domestic and foreign tourists.
In 2013, this place was recognized as one of the top 100 impressive destinations in Vietnam. In the period of 2014 - 2016 continued to receive the ASEAN favorite destination and top 100 favorite destinations in the South title. In particular, in 2019, Bau Trang had the honor to receive the National Landscape Relic Ranking Certificate from the Ministry of Culture, Sports and Tourism.
According to Dr. Dinh Kiem, former Dean of the Faculty of Human Resource Management, Ho Chi Minh City University of Labor and Social Affairs (campus II), along Binh Thuan's coast, there is a very special geological and geomorphological structure. Moreover, the landscape of Bau Trang - Trinh Nu sand dunes is a unique coastal tourism resource. Moreover, this place is characterized by a large natural lake located right next to an unspoiled sand hill - a coastal "small desert" of Binh Thuan
Sharing about this tourist attraction, Dr. La Nu Anh Van - Phan Thiet University said that Bau Trang is very suitable for tourists who love outdoor experiences, the golden time here is dawn and twilight.
Bau Trang has also become a favorite "virtual living place" for many young people as a lot of beautiful moment can be recorded with a single click. For photography and art lovers, this destination in Bac Binh district is always an endless source of inspiration; there were many Bau Trang destination artworks that have won awards.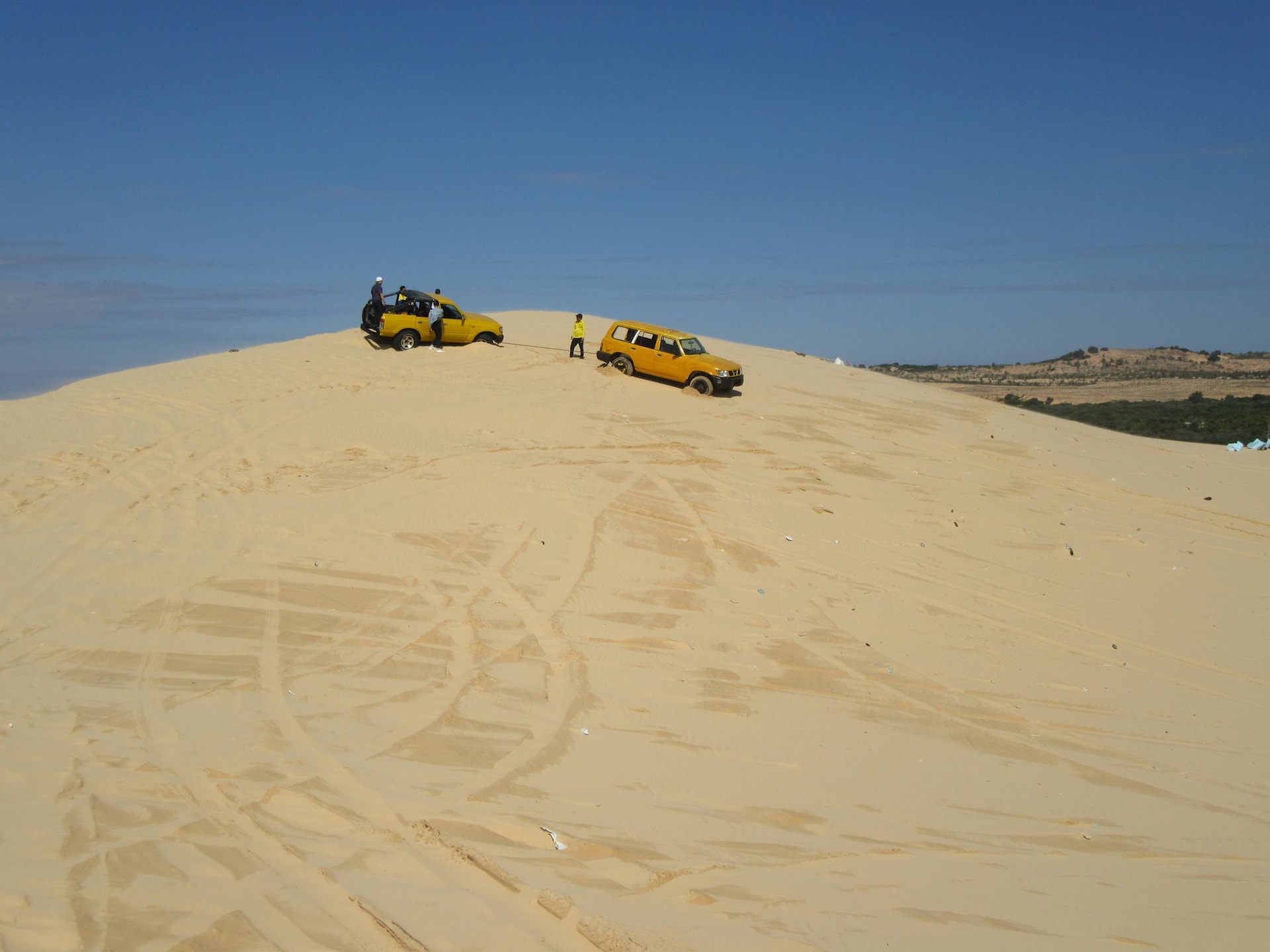 Equivalent development is necessary
Recently, at the end of October 2022, the Workshop on "The current situation and solutions to develop Bau Trang tourism" was held by the Union of Science and Technology Associations of the province in collaboration with the People's Committee of Bac Binh District and the Institute of Geography and Natural Resources of Ho Chi Minh city. The facts show that Bau Trang tourism is currently facing many difficulties and challenges and it needs to be resolved in a reasonable way to preserve, embellish, and promote national scenic values associated with sustainable tourism development.
Representatives of leaders of Bac Binh District People's Committee informed that the Bau Trang site has 4 business establishments providing food and beverage services, motorbike and car rental services, etc. However, some service businesses are still spontaneous; most of the off-road vehicles of business establishments do not have a license to run on Trinh Nu sand hill. Besides, the management here is also limited and the situation of environmental sanitation, off-road vehicle activities, and skateboarding is still inadequate.
To make Bau Trang becomes an ideal destination for domestic and foreign tourists, it is necessary to implement effective solutions. Including restructuring the tourism industry to ensure professionalism, modernity, and sustainable development according to the economy's rules. Promote the development of infrastructure and technical facilities for the tourism industry, strengthen the promotion and advertising as well as the application of digital technology to support tourists before - during - after the trip. In addition to focusing on development investment, the locality needs to consider upgrading the Bau Trang tourist site as a highlight in the entire tourist area to effectively utilize the dunes and the forests of the Le Hong Phong area (the resistance base) to widen tourism and eco-tourism forms associated with the culture and history of this place.
Regarding the sustainable development of Bau Trang tourism, Dr. Dinh Kiem - former Dean of the Faculty of Human Resource Management, University of Labor and Social Affairs (campus II) of Ho Chi Minh City offered some suggestions. Specifically focusing on solutions: Planning, management, and exploitation of tourism resources; Conservation and development of tourism landscape resources; Investment in the development of tourism resources; Engage local communities in sustainable development. Particularly, it is necessary to develop a priority mechanism to encourage potential and responsible investors in the conservation of the landscape and natural environment, and the application of advanced technologies in the direction of a green, clean, and eco-friendly environment. At the same time, it attracts financial resources of the whole society for conservation and development of tourism resources in general and tourist landscapes in particular.
At the end of 2018, the Prime Minister issued a Decision approving the Master Plan for the Development of Mui Ne National Tourist Area, Binh Thuan Province 2025, with a vision to 2030. Accordingly, regarding important tourist attractions, Bau Trang scenic spot is identified as a unique symbol of Mui Ne and is oriented to exploit landscape values ​​associated with environmental protection.