In Marnick's opinion, Mui Ne is one of the best places in Asia for those who love the "high" recreational activity. With kite-surfing, no matter what level you are at, whether you are a novice or a professional player, Mui Ne will be suitable for you. If you want to improve your level, you can join kite-surfing classes with reasonable costs.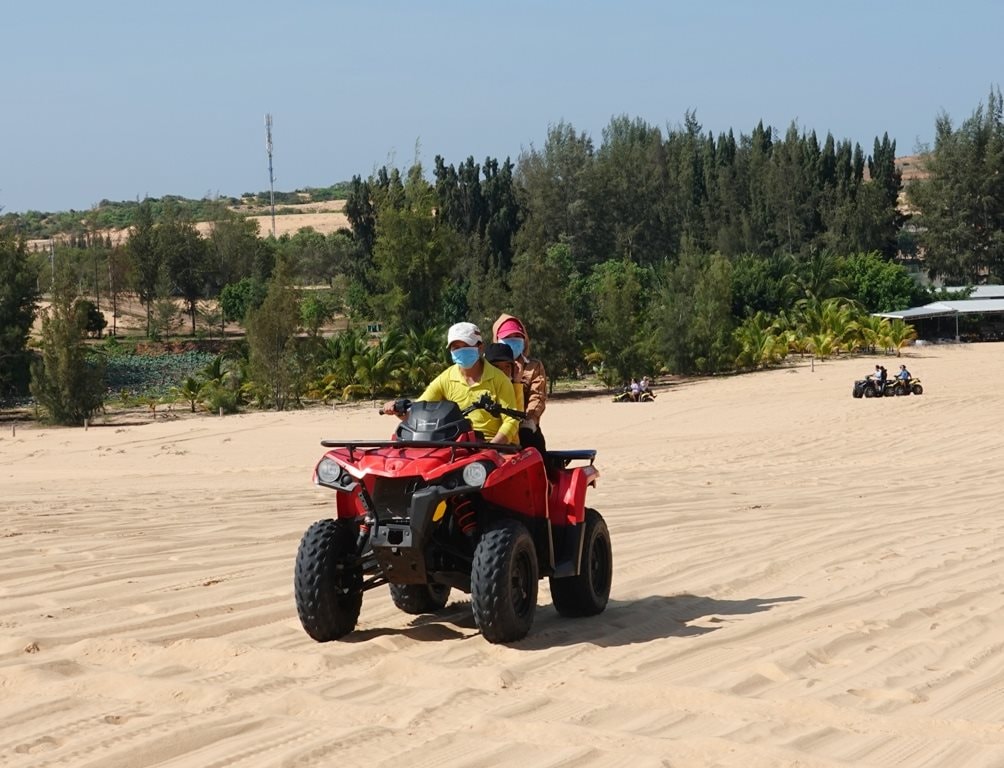 Moreover, the sand dunes in Mui Ne are not only a beautiful place to take pictures, but also a very suitable place to participate in some kinds of extreme sports, such as sand-boarding or off-road riding. With vast sea view in the sand dunes in Mui Ne, you will enjoy moments of relaxation along with a very exciting feeling that you will find it's hard to experience in another places (both in Vietnam and in the world).
Marnick's 10 best discovery experiences in Vietnam are: Exploring Vietnam by motorbike; staying overnight in Phong Nha cave; swinging rope to discover waterfalls in Da Lat; climbing in Ha Long Bay; hiking for many days in Sapa; kite-surfing in Mui Ne; mountain biking in Da Lat; diving in Con Dao; sand-boarding and mountain riding in Mui Ne; jumping off the cliffs in Nha Trang.
With 2 among top 10 discovery activities in Vietnam, Mui Ne is expected to be more attractive for travel lovers by wonderful landscapes and diversified cuisine thanks to a variety of seafood.