BTO- Facing the complicated situation of the Covid-19 epidemic in the Tuy Phong district, this morning (December 9th), the medical team in Tanh Linh volunteered to go to Tuy Phong in support of delivering medical treatments to F0s at local field hospitals.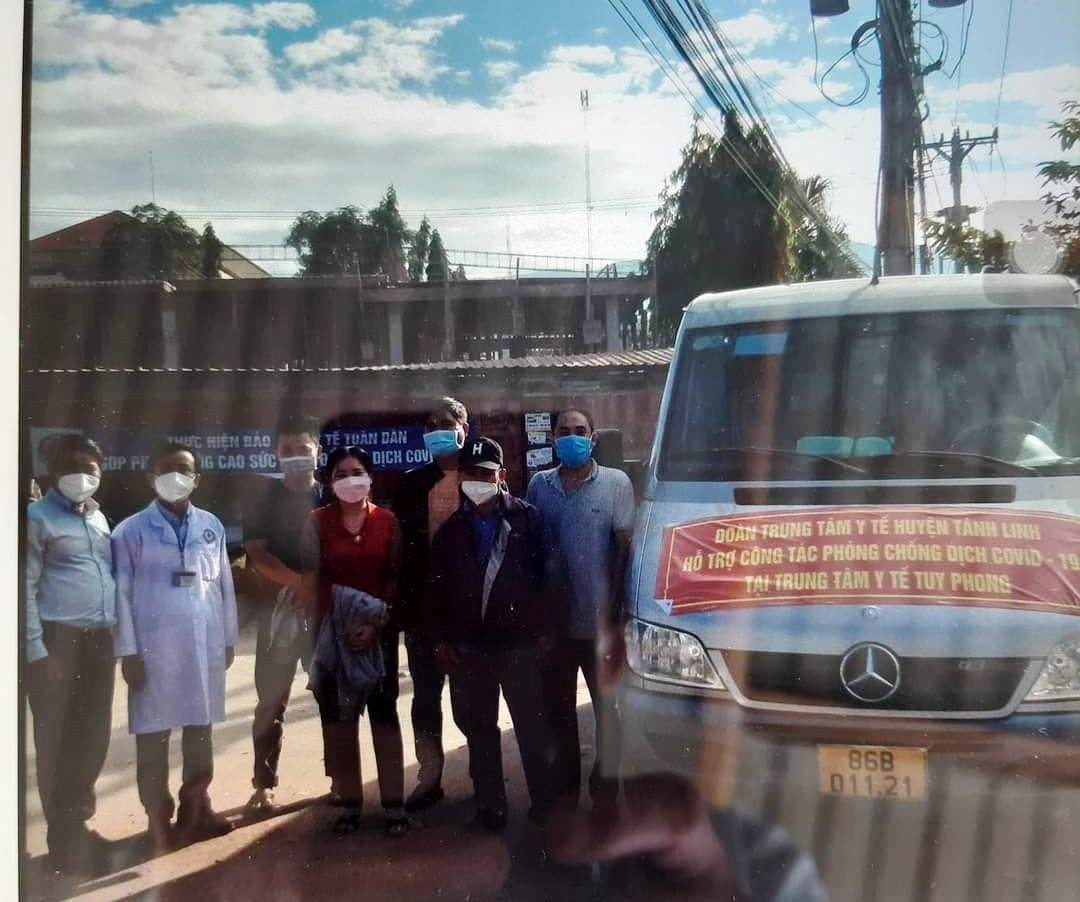 The team consisted of 12 people (2 doctors, 10 physicians, nurses, pharmacists, aides) working at Tanh Linh District Health Center, Bac Ruong General Clinic, and medical stations in Tanh Linh district. The team was led by Doctor Phan Ngo Nhat Han - Deputy Head of Pediatrics Department of District Health Center. Of the 12 people who went to Tuy Phong this time, 5 medical staff who had volunteered to treat F0s at the Field Hospital No. 7, located in Phu Tai Ward, Phan Thiet City. In which, 3 nurses who were infected with Covid-19 have just recovered, and now they continue to go to Tuy Phong to support colleagues in treating F0s.
Previously (November 7th), 18 nurses and doctors in Tanh Linh led by Doctor Nguyen Van Lien - Deputy Director of Tanh Linh District Health Center also volunteered to go to Phan Thiet City to treat Covid-19 patients at the field hospital No. 7. Besides volunteering to treat Covid-19 infected people in other localities, over the past time, the medical team and doctors in Tanh Linh have also participated in dozens of support in Covid-19 testing in Phan Thiet City, La Gi town, and the Covid-19 epidemic checkpoint in Tan Duc commune, Ham Tan district.