In preparation for the restoration of the tourism sector of Binh Thuan province in particular and Vietnam in general, the recent three-day Ho Chi Minh City Tourism Festival 2022 has so far warmed up the travel activities. With respect to Binh Thuan, the locality has more opportunities in luring not only domestic tourists in the coming summer vacation but also international visitors during the year-end months.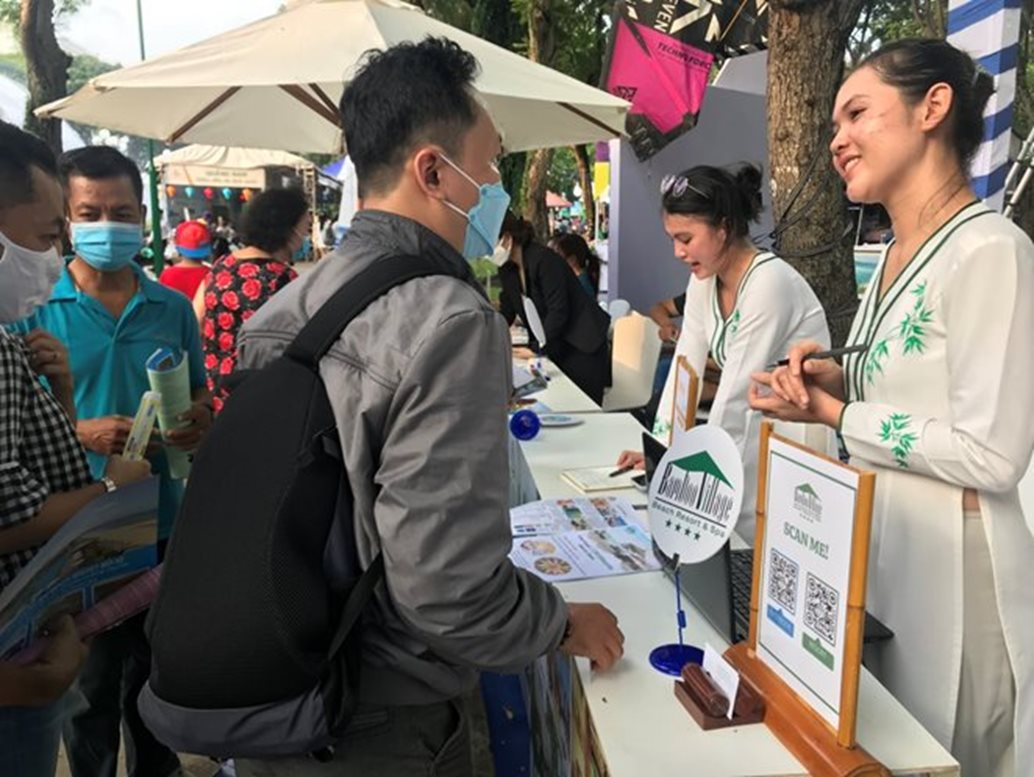 Joining the Ho Chi Minh City Tourism Festival 2022, almost all of Binh Thuan's accommodations and enterprises have mustered on promoting the "safe-friendly-fascinating" destination of the coastal central province of Binh Thuan whose strengths are sea entertainment and resorts. Additionally, the event has also offered a number of attractive preferential prices to customers at the event. Particularly, the 4-star resorts such as Hoang Ngoc Spa & resorts announced the promotional prices for Superior rooms with some utility services, health care for 2 guests at 1,985,000 VND (2 days - 1 night), or a combo price of 3,699,000 VND (3 days - 2 nights) and 4,990,000 VND (4 days - 3 nights). Meanwhile, 4-star Bamboo Village Beach Resort is launching some promotional Combos, such as the Deluxe Room Package including breakfast, lunch, and dinner for 2 guests at the price of VND 2,299,000 per night. Likewise, the 4 stars rated Saigon - Muine Resort has also recommended a Combo of 2 days - 1 night for a Superior room (2 guests) priced at 1,550,000 VND with breakfast and lunch or dinner, and sauna tickets for all guests in the room.
Evidently, after more than 2 years of hibernation due to the impact of the Covid-19 epidemic, people are showing great demands for "traveling", especially tourists' tendency to visit coastal resorts that are close to nature are significantly on the increase. With such a stimulus program and attractive service prices, Binh Thuan is forecasted to enter the exciting "Summer Vacation 2022" season, fostering the rapid recovery of the domestic and international tourist markets towards the completion of the tourism projects.