At the meeting, a representative of Enterprize Energy Group said that they have proposed to develop the Thang Long Wind offshore wind power project with a total capacity of 3,400 MW, divided into several phases, capable of producing up to 15 billion kWh/year. The Group has applied for a Surveying License since June 2018 and was approved by the Prime Minister in January 2019. The project survey area has an area of 2,800 km2, 20-50 km from the coast of Binh Thuan province, and its depth is from 20 to 50 m. At the same time, in October 2021, the Group proposed to invest in Thang Long Wind 2 Project with a total installed capacity expected for the TLW2-2,000 MW project, with an expected hydrogen output of 300,000 tons/year.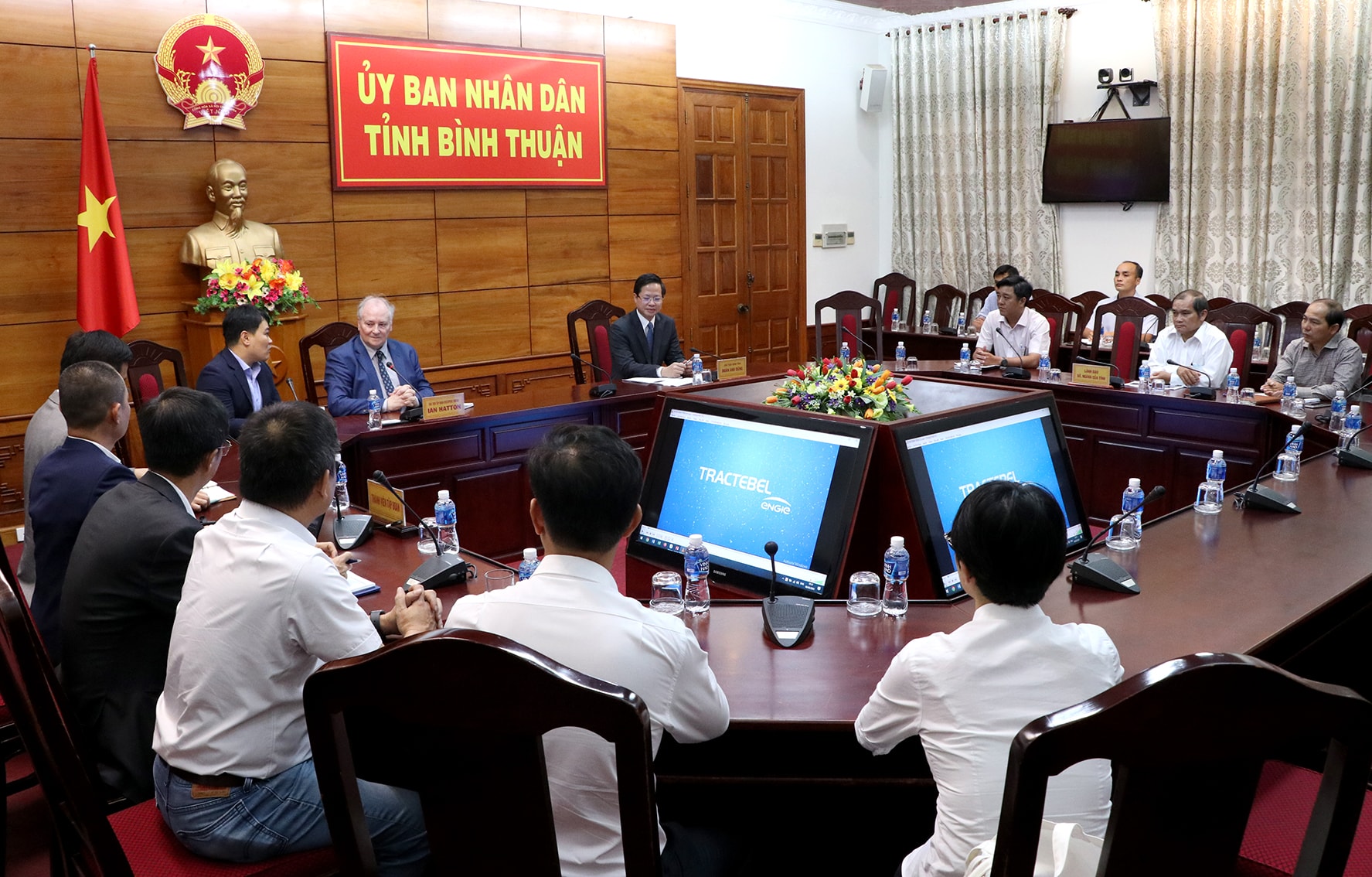 The representative of Enterprize Energy Group expected to receive more support from the provincial authorities on locations so that they can connect and release the capacity of the Thanh Long Wind project, stepping up the project progress as soon as possible
Chairman of the Provincial People's Committee - Doan Anh Dung acknowledged and hailed the Group for their two investment projects in the province. By the way, he expected the project would be implemented soon. Once the project is approved and put into operation, it will make a great contribution to the province's socioeconomic development and job placement.
Chairman Dung suggested that Enterprize Energy Corporation soon completes the project survey in accordance with the law, especially without obstructing maritime activities, and fishermen's activities at sea and ensuring the marine environment and ecology. In addition, the Group also needs to actively work with ministries and sectors to speed up the implementation of related procedures. The province will continue to accompany and create favorable conditions for the corporation to complete the project investment procedures.