The objectives of the OCOP program are to develop forms of production and business organizations (with priority given to the development of cooperatives, and small and medium-sized enterprises) so that they can produce advantageous tourism products and services, capable of competing in domestic and international markets, contributing to rural economic development towards endogenous development and value addition. The OCOP program will give support to small and medium-sized enterprises, cooperatives, and production households as if they participate in the program.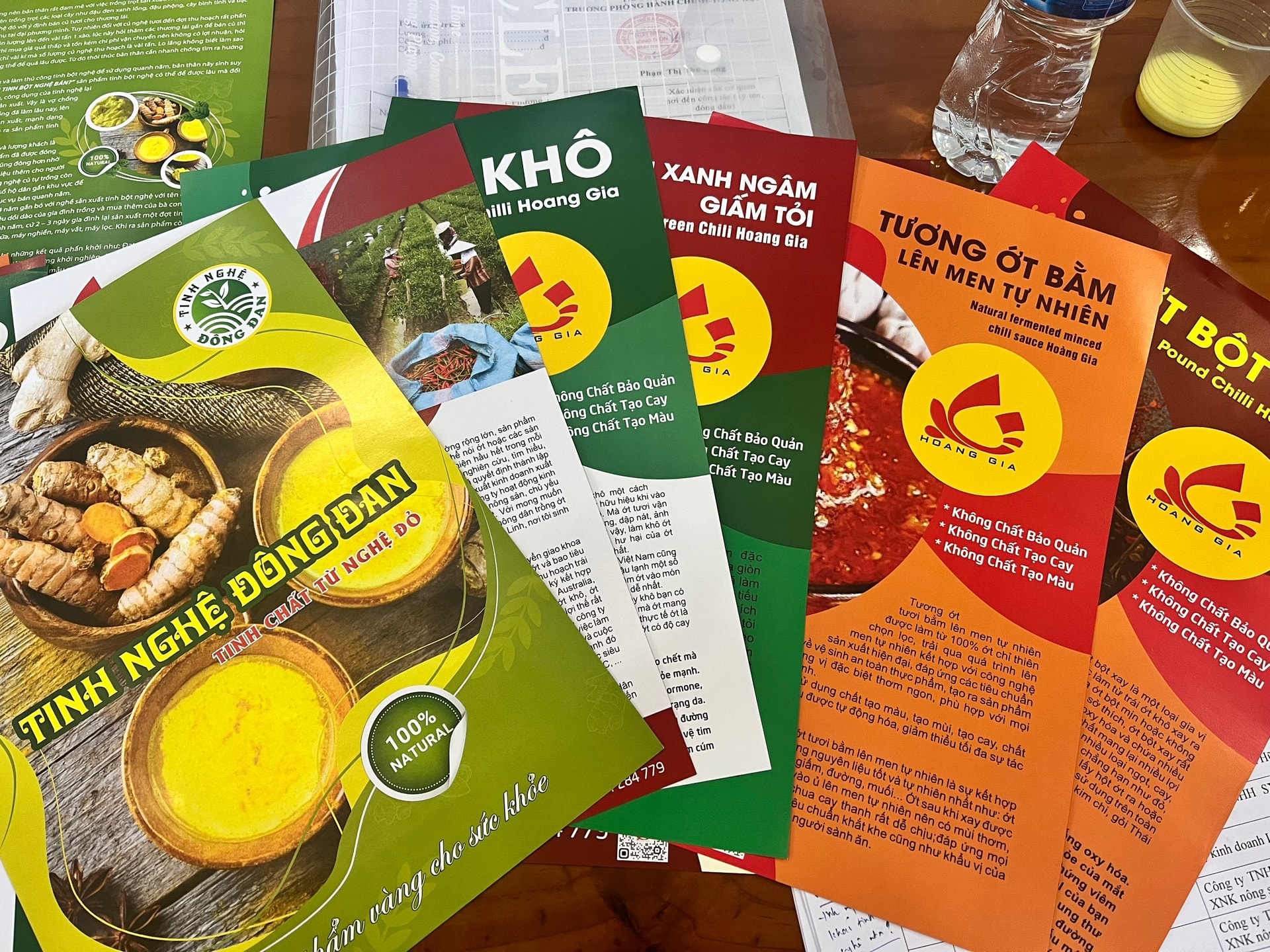 The support has so far fostered local economic restructuring, improving income and living standards for people and effectively implementing the National Target Program on building new-style rural areas in the 2021-2025 period. The development of production in rural areas has then contributed to the industrialization and modernization of agriculture and rural areas, as well as promoted reasonable rural labor restructuring, environmental protection, sustainable economic and social development in rural areas, and preservation of traditional and fine cultural and ethnic values in the area.
Under Plan No.3799 of the Provincial People's Committee, as many as 135 products from 106 production entities are listed in the OCOP Program in the period of 2021-2025. Those products are diversified in the fields of food, foodstuffs, beverages, consumer goods and handicraft village tourism products, etc. Among them, Ham Thuan Bac district accounts for the most with 26 products, while Ham Thuan Nam has 24 products, Bac Binh has 16 products, Duc Linh has 17 products, Tanh Linh has 15 products, Phan Thiet city has 12 products, Phu Quy has 12 products, Ham Tan has 8 products, Tuy Phong has 7 products, La Gi town has 4 products.
To achieve the set goals, the Provincial People's Committee requires relevant sectors to focus on propaganda, training, evaluation, classification, and reward of OCOP program products. At the same time, it should focus on promoting and publicizing OCOP products and enhancing digital transformation.
Reportedly, a majority of products participating in the OCOP Program are goods and tourism services sourced from the locality with characteristics of cultural values, and local advantage. Especially, regional specialty products, craft village products, and tourism services are produced on the basis of the province's strengths and advantages of natural conditions, raw materials, knowledge, and indigenous culture. For OCOP products that are proposed to upgrade their star rating, the units will continue to consolidate and improve product quality, seek an original chain link and develop a commercial brand name.