At the same time, through enhanced support and service activities, revenue from tourism this month reached approximately VND 1,770 billion, up 2.7 times over the same period.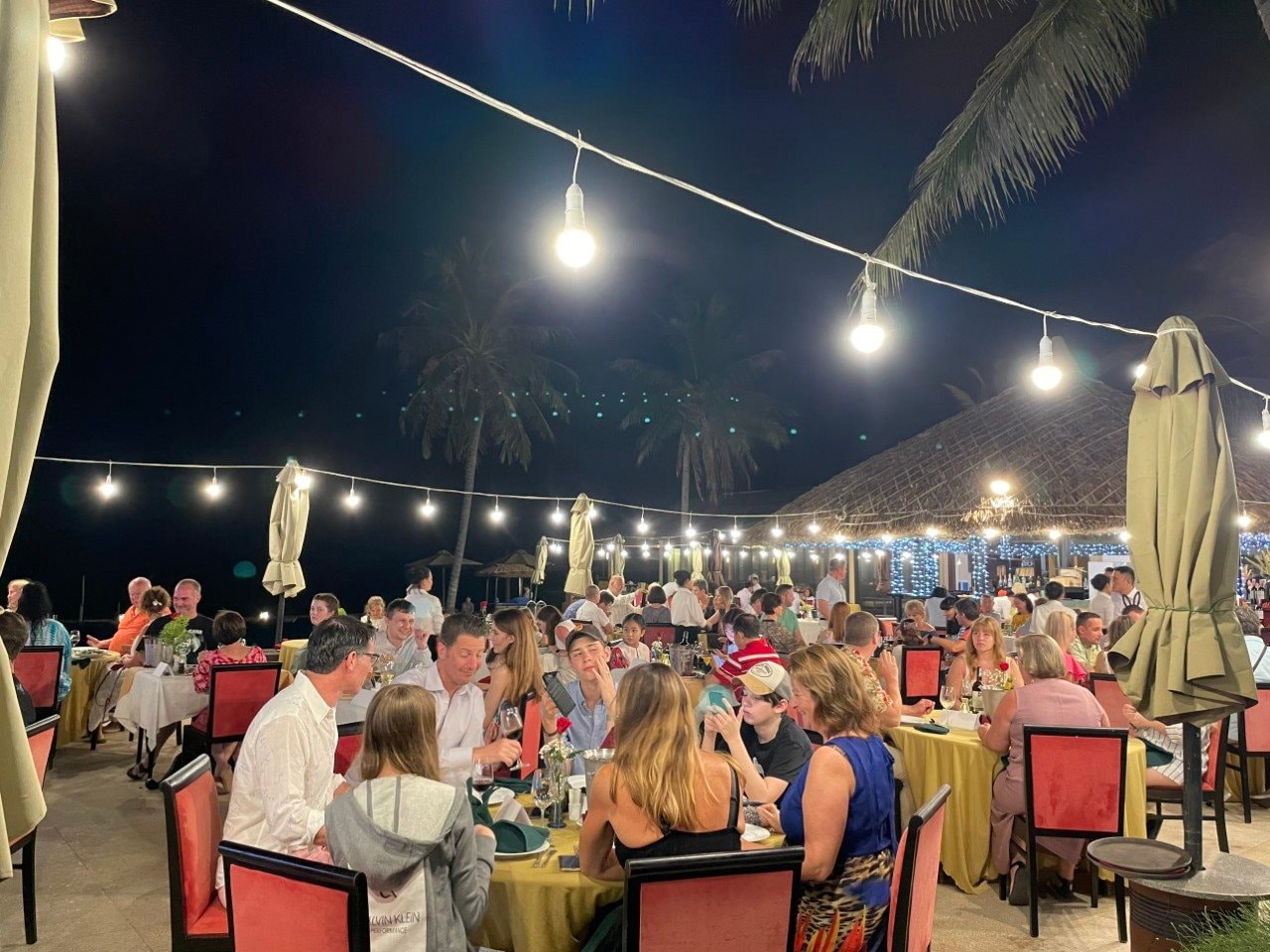 Tourists come to Binh Thuan at the beginning of the new year.
Generally, in the first 2 months of this year, the whole province welcomed 1,383,700 visitors (up 2.3 times over the same period last year) with tourism revenue of about 3,563.6 billion VND (an increase of 2,8 times). For international visitors, in the same period, there were about 40,500 arrivals to Binh Thuan for leisure (up 5.3 times over the same period). In February alone, there were 20,400 arrivals (up 7.4 times over the same period last year) mainly from South Korea and Russia.
According to the tourism industry's assessment, the local tourism activities are relatively stable as tourism business establishments and services keep on strengthening activities in preparation for the opening ceremony of Visit Vietnam Year 2023, the themed "Binh Thuan - Green tourism comes together". This event, as well as a series of cultural, sports, and tourism activities, are an opportunity to attract domestic and international tourists to do sightseeing and experience.
On the other hand, in response to the Visit Vietnam Year, travel companies continue to carry out many promotions, and build rich and diverse new tours to be ready for serving tourists on holidays, or upcoming events. Support activities, entertainment, and services maintain stability and continue to enhance services for residents and visitors; Restaurants and catering businesses always ensure the quality of food safety and hygiene, and sell food at the listed prices, contributing to making more friendliness and attractiveness for Phan Thiet City, Binh Thuan destinations.