At 5.00 AM last weekend, 4 Saigoneers arrived at Mui Ne fishing village after a long coach journey from Ho Chi Minh city. The on-site pure atmosphere, cool air, and gentle wind made the tourists wake up suddenly despite their tiredness. They started walking along the beach under the dim light to listen to the waves breaking to the shore and together review the students' memory. There's nothing more beautiful than the combination between the peaceful atmosphere, the dim light, and the silhouette of the young ladies on the beach in the early morning.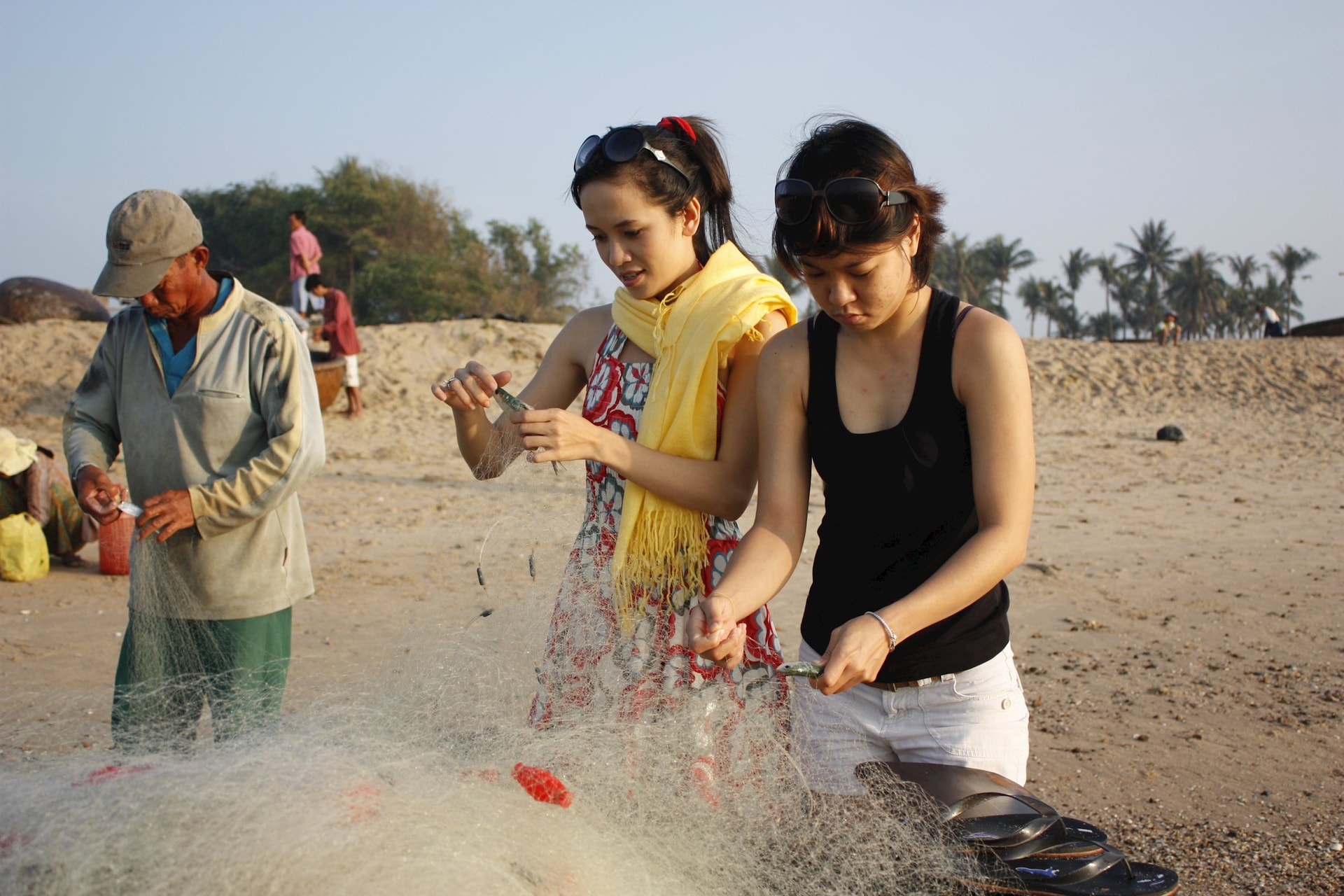 When the sun was dawning and shining its first rays on the clear blue beach, the local fishermen advanced the shore with their full-of-fishes baskets one after another. Those fishers had spent their nighttime fishing at the sea. It's picturesque scenery and worth photo-hunting for both professional and amateur photographers.
Naturally, the group of tourists seized the opportunity to take photos and joined the fishers drag the fishing baskets to the shore. What fresh fishes, and shrimps they are!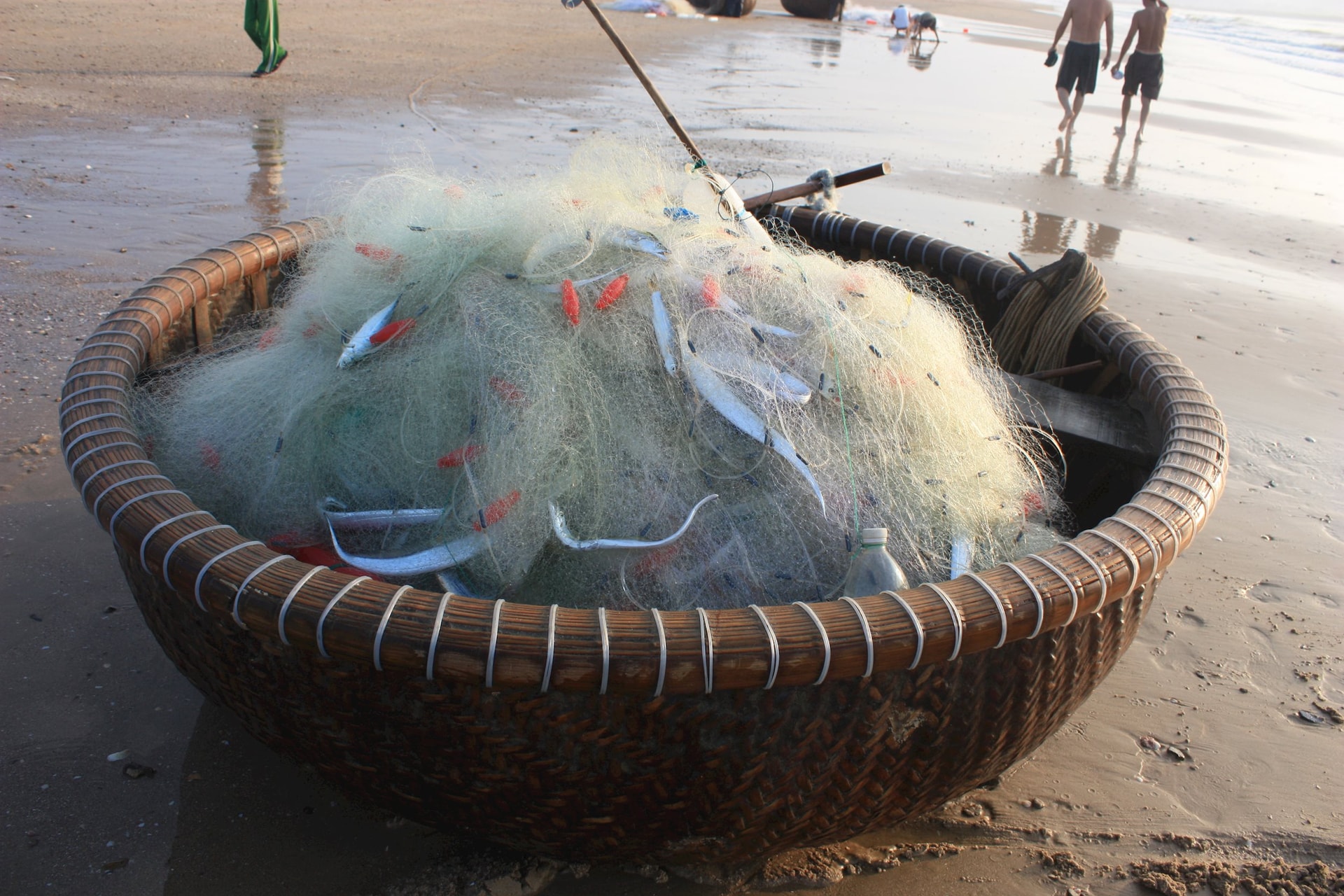 Approaching nearer a skinny man, they started a conversation about the recent fishing trips, the prices of the seafood, and so forth. Especially, the reasons why the fishers had a strong attachment to the fishing job. He becomes addicted to the maritime taste and the sound of waves crashing onto the shore.
"In recent times, tourists have flocked to the traditional fishing villages to take photos and pull the fishing nets with the fishermen. Particularly, almost all of the fishing villages in the city have their own attraction for tourists, such as Phu Hai, Duc Long, Ham Tien, Tien Thanh, Mui Ne, etc. Besides the inherent romance of the sea, the daily activities of fishermen are even more attractive to visitors and explorers.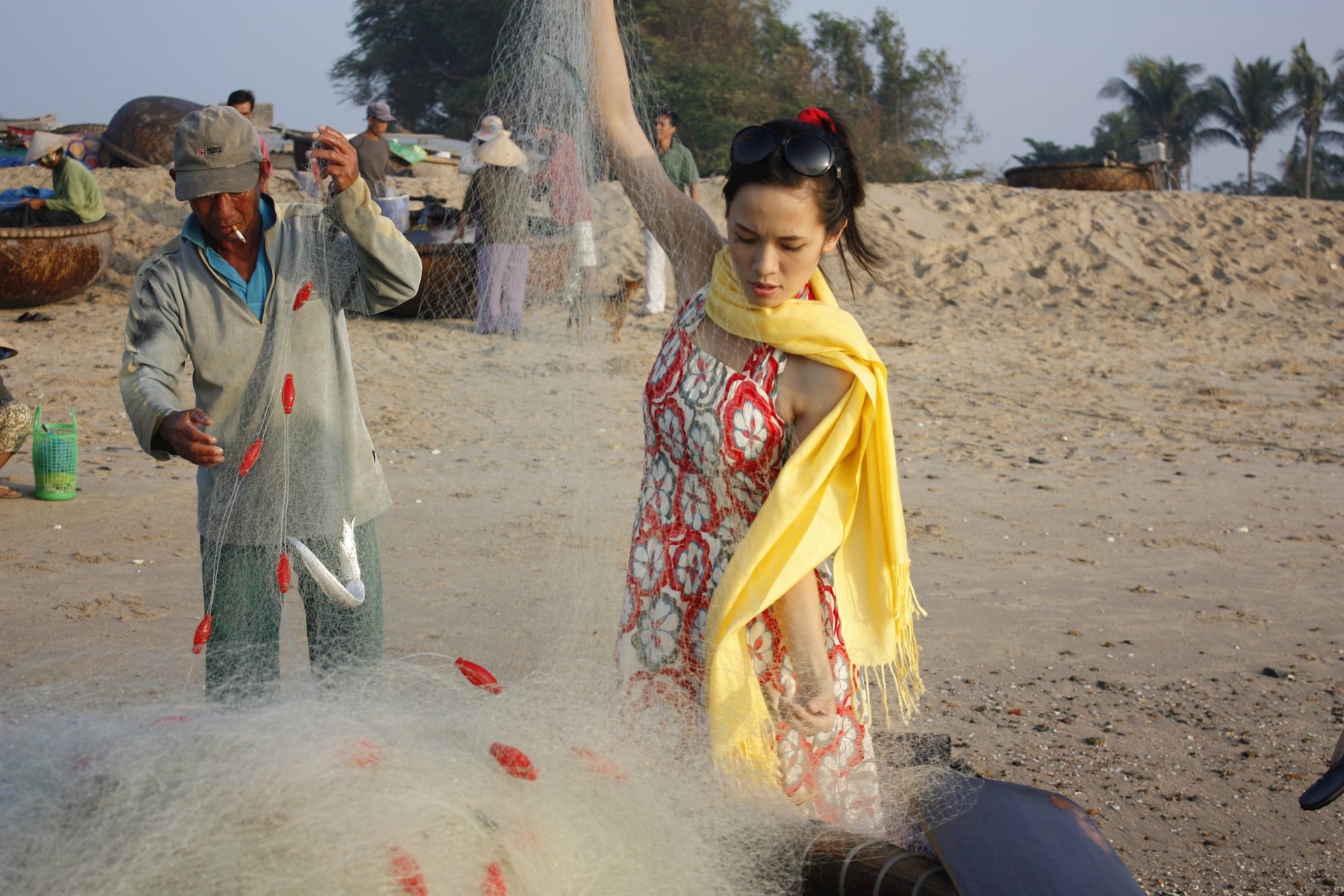 After the conversation, they joined the fishermen to unravel the fish and shrimps on the net. Such simple acts seem difficult to those who are familiar with computers in the busy city. However, they found it exciting and meaningful to do such seemingly simple work. Suddenly, a member of the group said, why don't the Tour Agency exploit such net-unraveling tour for tourists?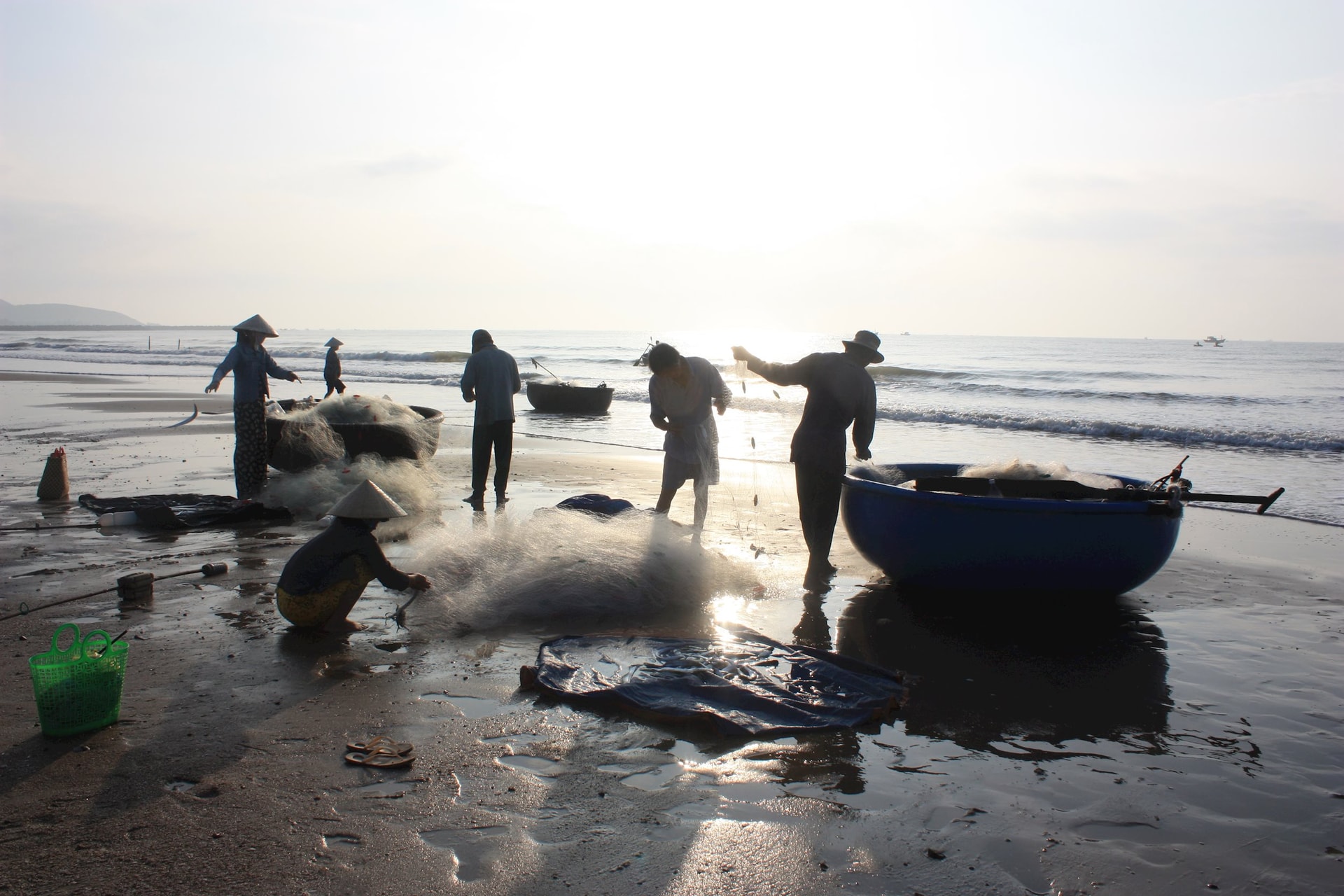 Currently, such a tour in Binh Thuan is merely spontaneous, individual, and not unique, therefore, many tourists do not know and do not have opportunities to experience it.
The sun began to rise high, they said goodbye to the sincere fishermen. Taking advantage of the good weather and fresh air, they dipped their body into the blue water, inhaled the characteristic salty taste, and enjoyed the fresh air that is hard to find in the bustling city. In the afternoon, those tourists enjoyed a meal of fresh and cheap seafood harvested from the morning.