To prepare for this peak season, the locality has recently officially launched the Binh Thuan tourism stimulus program in the summer of 2022 and announced the Binh Thuan Tourist Trade Floor. Previously, the local tourism sector participated in City Tourism Festival in Ho Chi Minh City in 2022 (taking place from May 14 - 17 at Le Van Tam Park - District 1) to promote the image of a "Safe - Friendly - Attractive" destination with many preferential packages for travelers.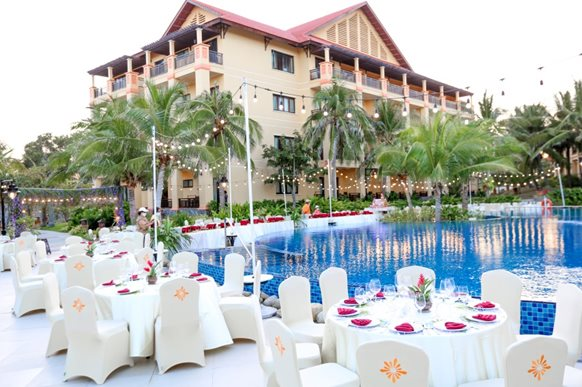 The Binh Thuan's "Tourism stimulus program-in summer 2022" was launched and deployed right from the beginning of summer 2022. It also aims to support and accompany businesses in the process of recovering operations after the Covid-19 pandemic. While the business is not only operating in the field of tourism and service but also actively participates in the program, carefully preparing to welcome and serve tourists everywhere in the vibrant, windy summer atmosphere with the impressive image of "Blue sea - white sand - golden sunshine". Besides, Binh Thuan Tourism Trading Floor (address: travelbook.vn/binhthuan) officially implemented will create favorable conditions for tourists to access faster, easier and friendlier to Binh Thuan.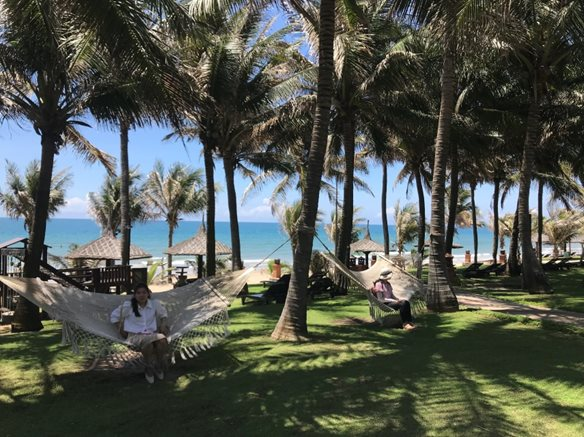 With the recently-launched stimulus program, Mr. Le Ngoc Ha - Vice Chairman of Binh Thuan Tourism Association said the locality would respond to specific actions. Accordingly, the Tourism Association strives to join hands in building a tourist environment with the criterion "Safe, Clean, Friendly, and Identity", contributing to creating an impressive destination image in the tourists' visions. In addition, each tourism business continues to promote investment, upgrade facilities, and technical infrastructure as well as develop a variety of new types and attractive products suitable to the Binh Thuan feature.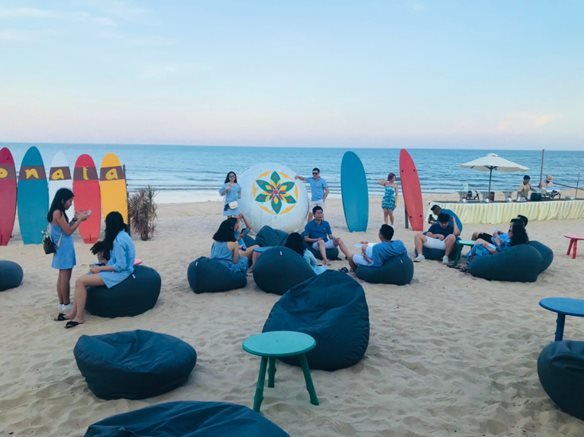 With the initiative to welcome and serve tourists, Binh Thuan tourism is ready to enter the exciting summer tourism season (Illustration)
In addition, the provincial Tourism Association also coordinates to participate in domestic and foreign promotion activities, in tourism, cultural and festival events to serve tourists; continue to promote links and cooperation between businesses to create value for the supply chain of products and services, from there towards forming a diversified tourism program and product. At the same time, each business will actively participate in activities to stimulate tourism demand, and actively build promotions, and unique and attractive product packages with preferential prices. Thereby, it creates a "highlight" to attract tourists and improve competitiveness among destinations in the 2022 summer tourism season.
More joyful signals for Binh Thuan when tourism activities in the province gradually show prosperity one more time with the recovery of a remarkable number of tourists in recent times.
As estimated, the locality welcomed 474,500 visitors in May alone, an increase of more than 6% over the previous month and an increase of nearly 100% over the same period last year. For international visitors, there were about 5,600 tourist arrivals in Binh Thuan last May, this number increased by nearly 10% compared to the previous month and 2.4 times compared to the same period in 2022. As for the whole country, according to The portal of the Vietnam National Administration of Tourism, the number of searches of international visitors for Vietnam tourism (data from Google's market trend tracker) is currently growing by about 50 - 75%, the increase 4th highest in the world. Within, the most Vietnamese destinations searched by international visitors include Ho Chi Minh City, Hanoi, Phu Quoc, Da Nang, Hoi An, Nha Trang, Da Lat, Phan Thiet, Hue, and Quy Nhon.
With these positive signals along with proactively towards the exciting 2022 summer with an attractive stimulus program and effective destination promotion, Binh Thuan is ready to enter the peak to welcome visitors right from the beginning of this June.