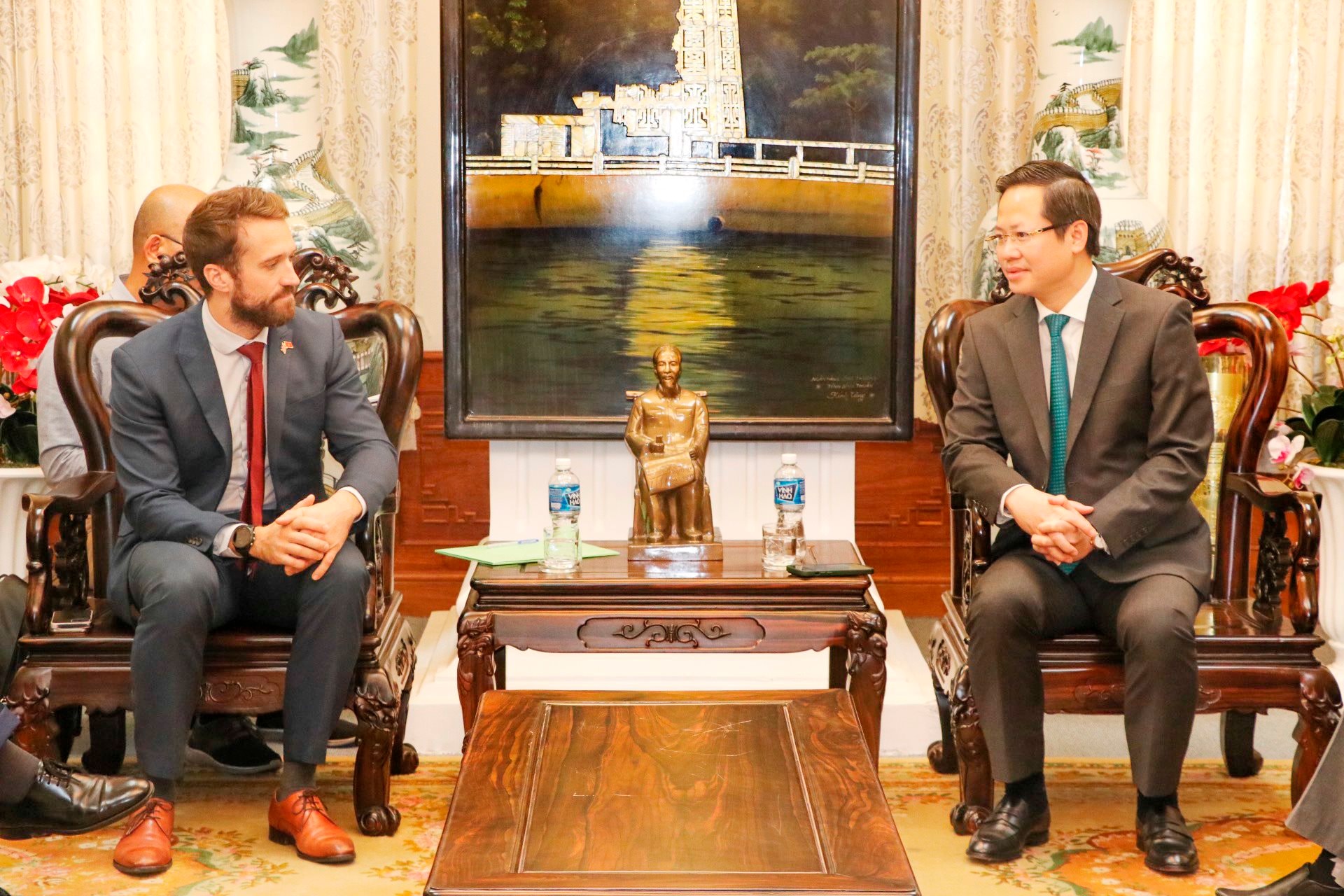 Chairman of the Provincial People's Committee Doan Anh Dung received Mr. Sam Wood - Deputy Consulate General of the United Kingdom in Ho Chi Minh City.
At the reception, British Deputy Consul-General Sam Wood expressed his impression of the province's outstanding socio-economic development in recent years, especially the ongoing completion of infrastructure to attract large investors. It also shows off a lot of potential and natural resources to develop renewable energy projects. Mr. Sam Wood thanked the welcome of the provincial leaders, affirming the relationship between the two sides not only stops between the government and the government, the locality with the locality, but also strengthens the economic cooperation relationship between the two sides. A Representative of BP Group introduced the Group's experience in the energy field and wished to invest in offshore wind power projects in Binh Thuan.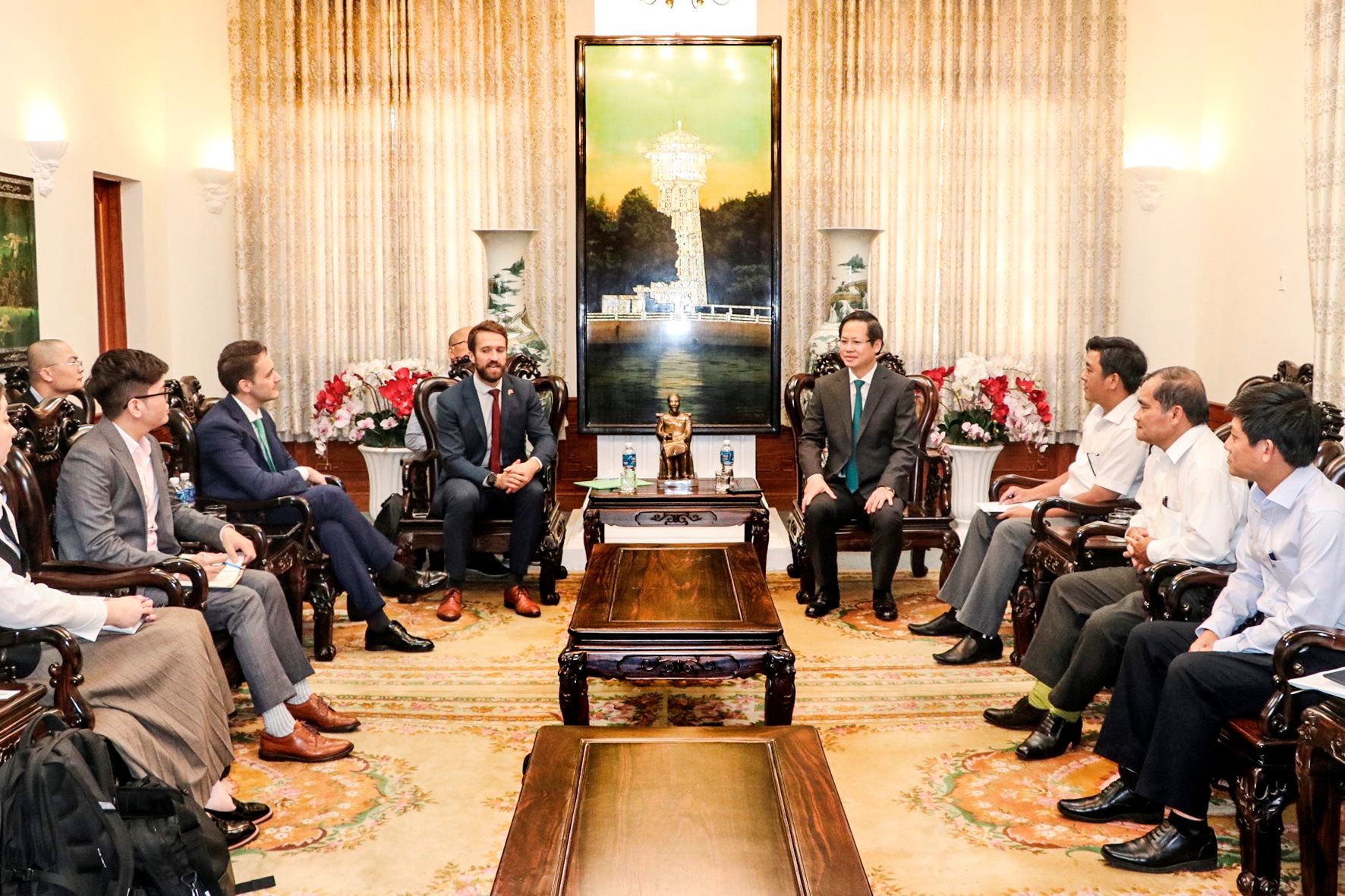 Chairman of the Provincial People's Committee Doan Anh Dung expressed his pleasure to receive the British delegation on their trip to explore investment opportunities in Binh Thuan. He confirmed that the locality has the potential for renewable energy, which is very suitable for the development of offshore wind power projects. Currently, the province is actively attracting potential domestic and foreign investors to invest in this field. Therefore, BP is one of the large corporations with a lot of experience and resources in renewable energy investment. The Chairman of the Provincial People's Committee said that he welcomes the group when it intends to invest in Binh Thuan. When the project is completed, it will contribute to socioeconomic development, create jobs, as well as contribute to the local budget for development. The province will coordinate, accompany and create favorable conditions for the corporation to carry out relevant procedures in accordance with the law.