In this year's recruitment , Binh Thuan has 1,300 young people recruited for military service while another 331 ones will do their tasks in police forces. All selected citizens meet requirements on health conditions and education qualification. In which, 12.69% (165) new servicemen graduated from universities/colleges/vocational intermediate schools, an increase of 0.18% compared with that of last year; 24 new soldiers are members of the Communist Party of Vietnam (accounting for 1.84%, raising by 0.84% in comparison with the rate in the year 2021.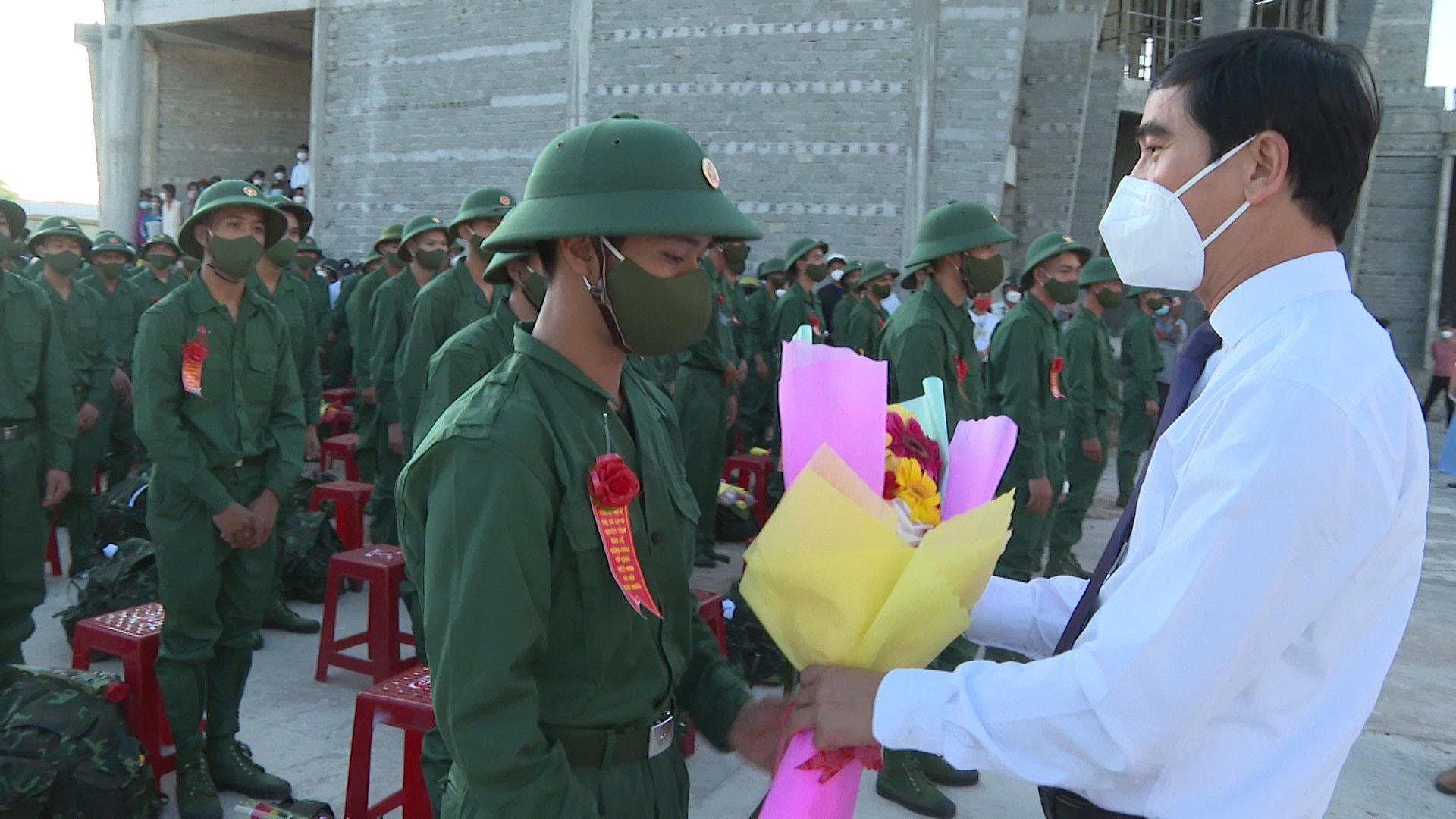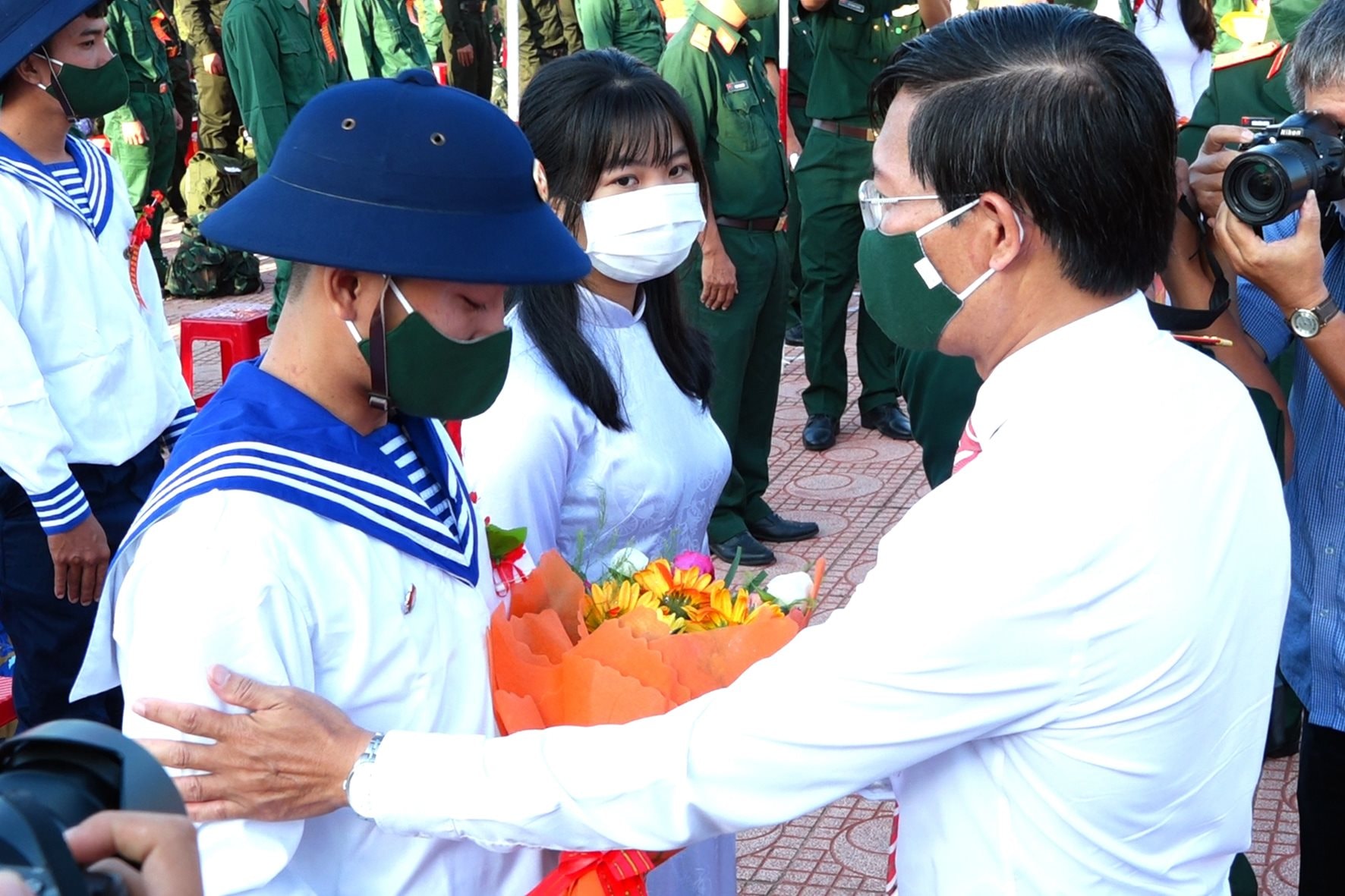 All new recruits of Binh Thuan will do their tasks at military units, as follows: Artlillery (50 soldiers); Navy Region 4 (230 soldiers); Binh Thuan provincial Border Guard Headquarters (150); the 4th Corps (250), 302nd Infantry Division (410); Guard Battalion (180); Staff Office of the 7th Military Zone (20); Binh Thuan provincial Military Headquarters (190), and Binh Thuan Public Security Department .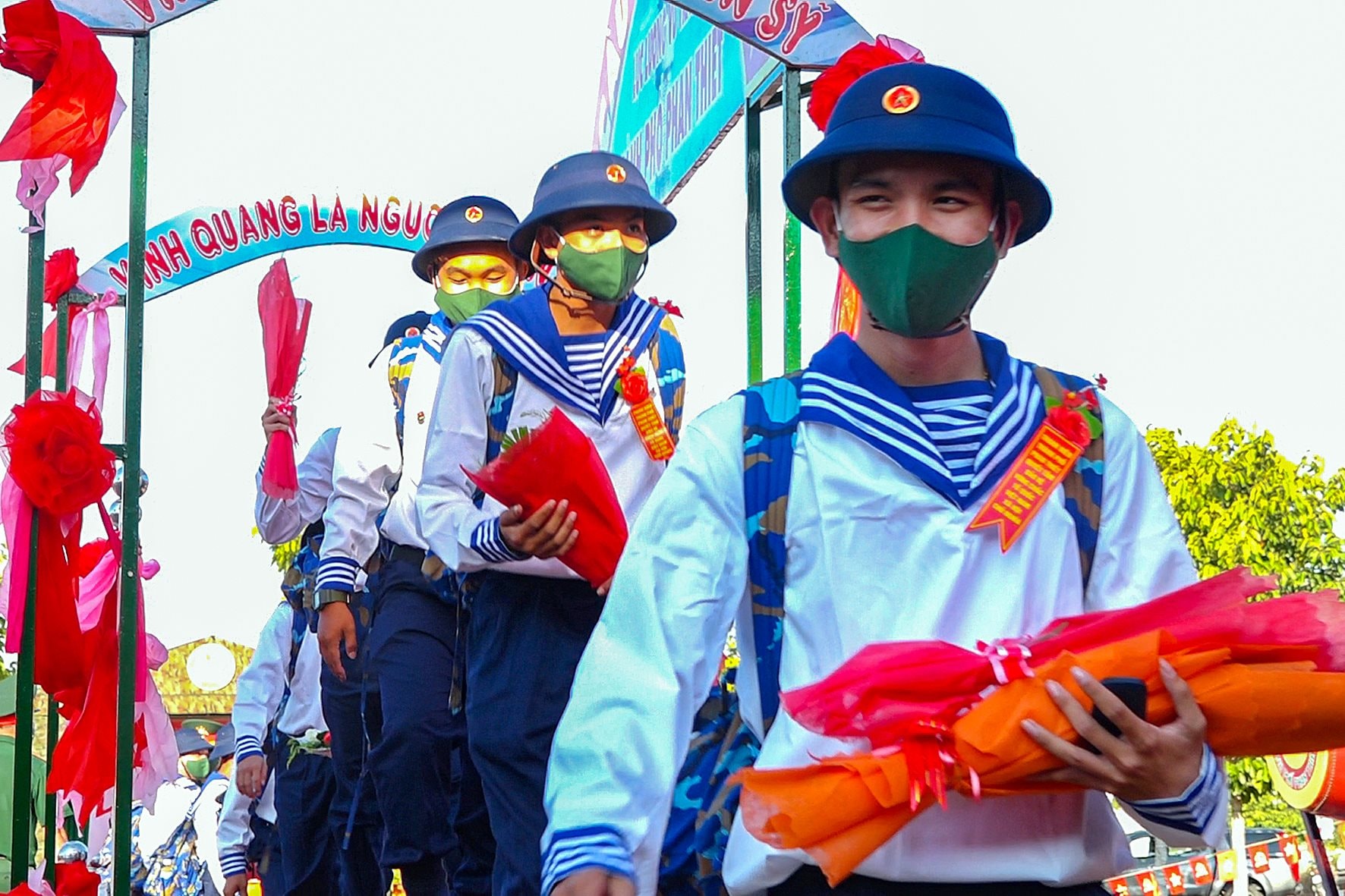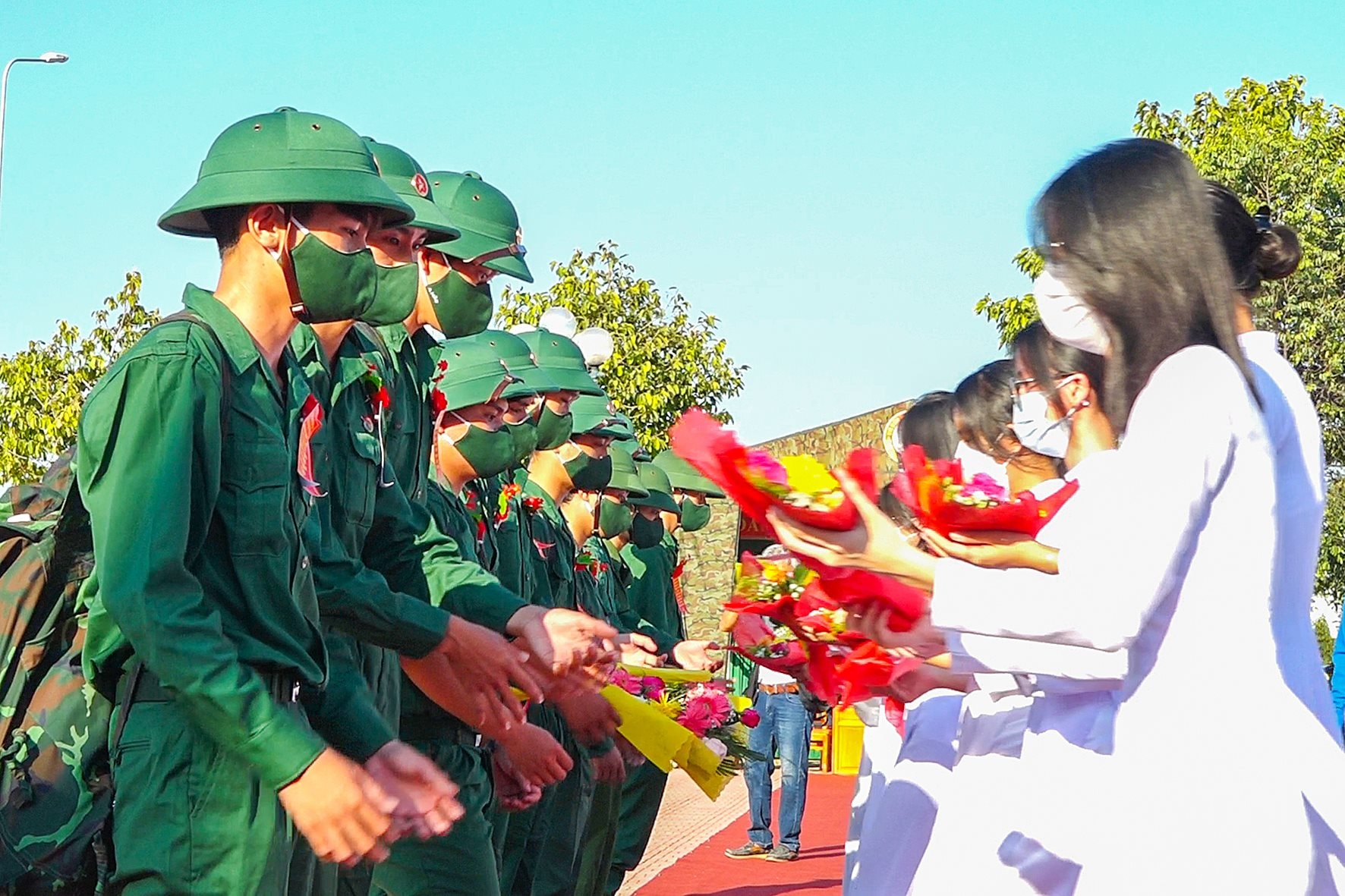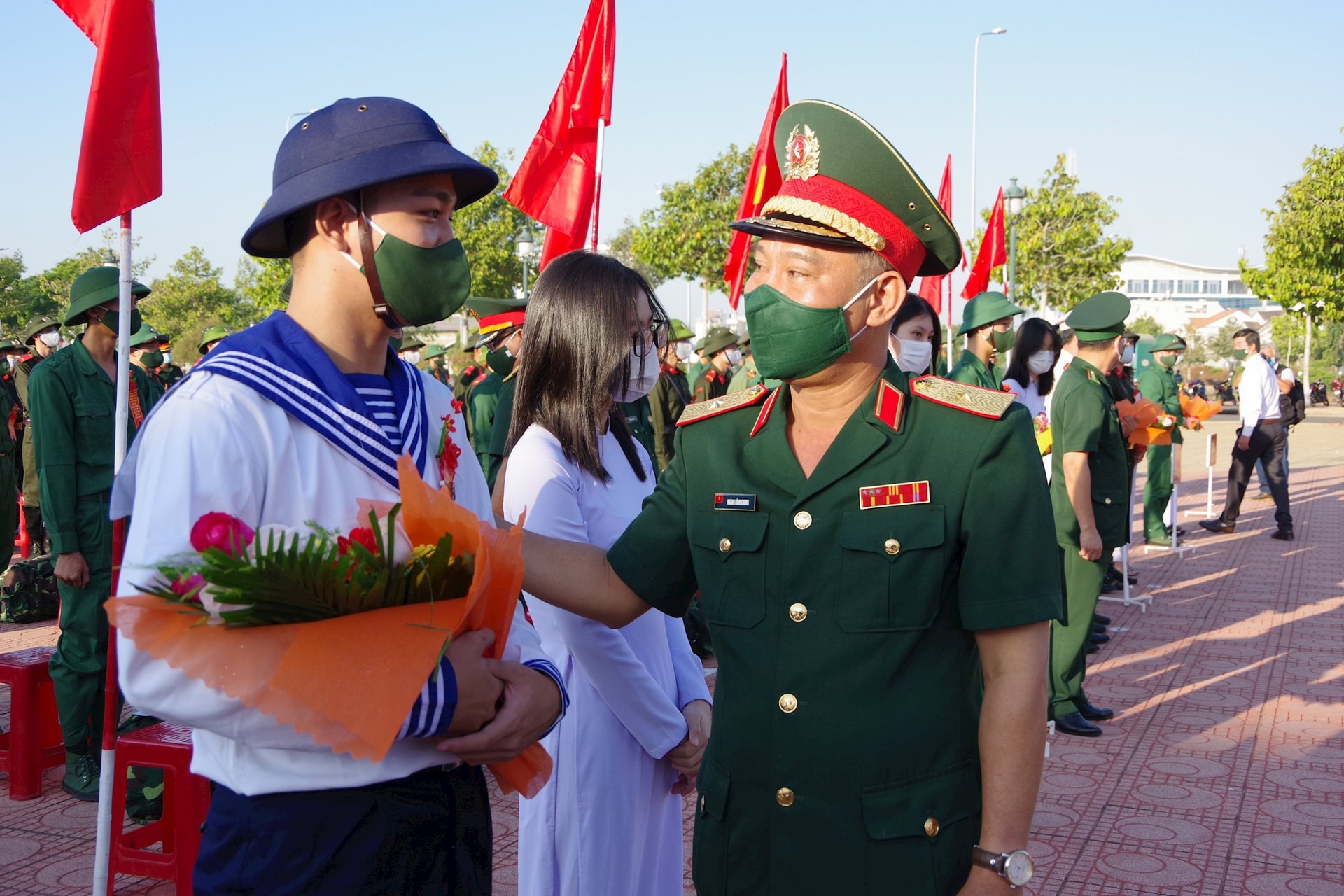 See-off ceremonies were held solemnly and briefly with serious practice of 5K message to ensure pandemic prevention.  Earlier, localities had well performed work relating to selecting and calling upon young people to take their responsibilities for milirary service. Authorities at grassroots levels had visited, offered gifts to enlistees and encouraged them to feel secure during their military service period. All new servicemen were tested for Covid-19 before implementing their tasks.