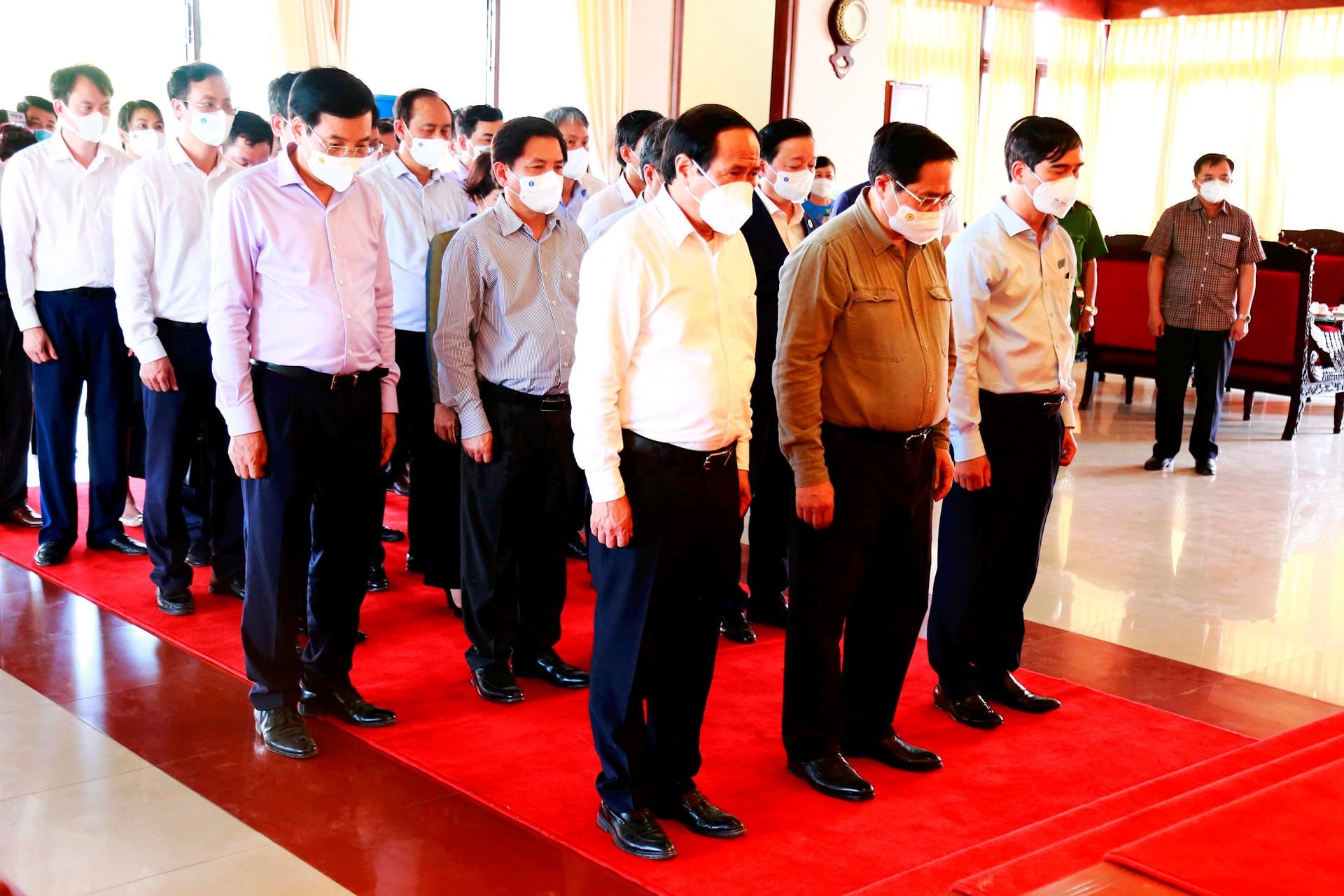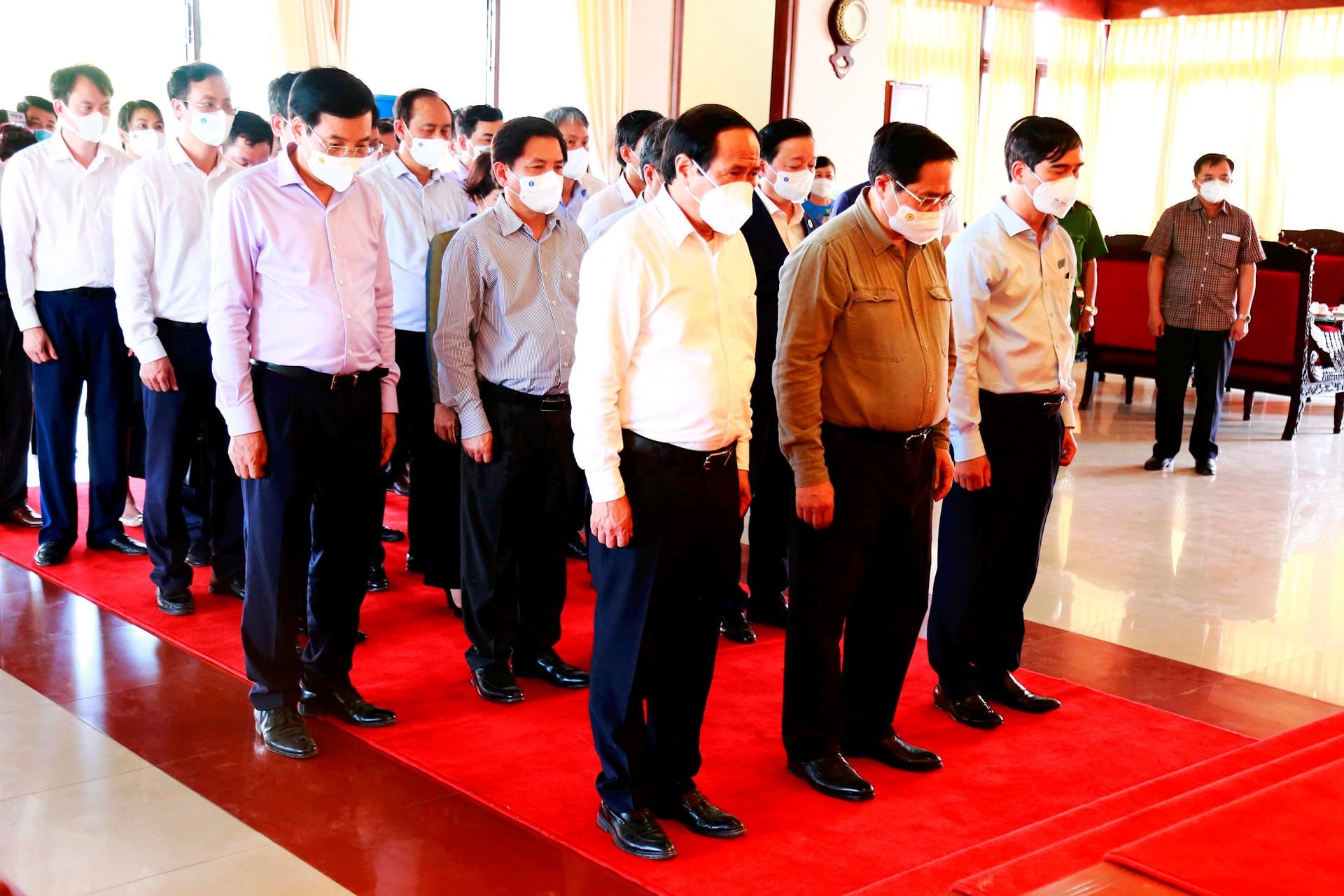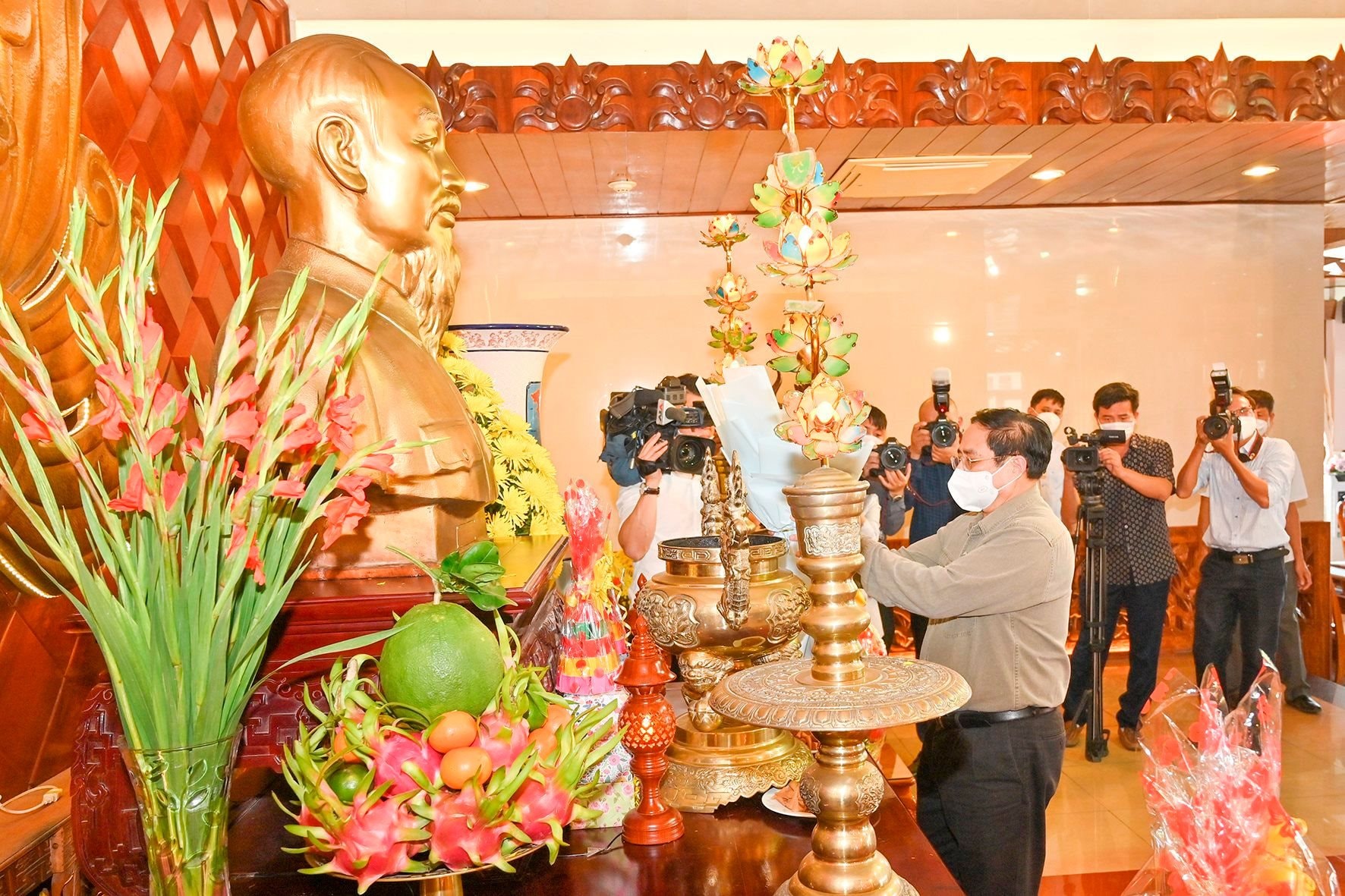 The delegation also included deputy PM Le Van Thanh, representatives of Government Office, ministries and central committees, Mr. Duong Van An-Secretary of the provincial Party Committee of Binh Thuan province, along with Standing Deputy Secretary of the provincial Party Committee Nguyen Hoai Anh, deputy Secretary of the provincial Party Committee cum Chairman of the provincial People's Committee Le Tuan Phong, and leaders of departments, committees.
At the Ho Chi Minh Museum-Binh Thuan branch, PM Pham Minh Chinh and members of the delegation respectfully offered flowers and incense to express their gratitude to President Ho Chi Minh-the great leader of the party and the people, the national liberation hero, one of the world's preeminent culturists. He sacrificed and devoted his whole life to serving the national liberation and people's happiness. The delegates vowed to continously learn and follow President Ho Chi Minh's thought, morality and style, as well as his exemplary spirit of revolutionary heroism, solidarity, the spirit of "industriousness, thrift, integrity, righteousness", "public-spririted and selfless"… to successfully accomplish all targets, especially the Resolution of the 8th National Congress of the Communist Party of Vietnam, contributing to building and protecting the Fatherland for the goal of a strong and prosperous nation, ensuring a comfort and happy life for people.
PM Pham Minh Chinh and the government officers also visited Duc Thanh School relic site, where teacher Nguyen Tat Thanh (later President Ho Chi Minh) had ever lived and taught before going abroad to find the way for national liberation.