Visa, the world's leading digital payment service provider, has reported great pent-up appetite for travel among Vietnamese in its Voice of the Consumer survey, which found that as many as 76 percent of respondents are planning to travel for leisure within the country, far higher than the 38 percent planning overseas trips.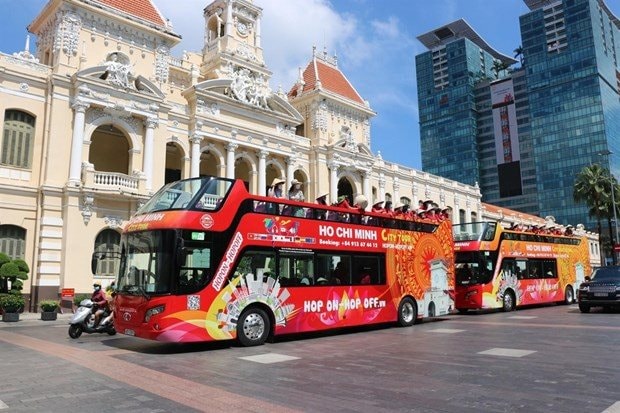 The COVID-19 pandemic has had a significant impact on all aspects of travel, with health and safety dominant in all considerations, from destination to means of transport.

Travel plans hinge predominantly on how the pandemic plays out, as the COVID-19 situation accounts for the top 3 factors that will make one feel comfortable to travel. The stability of the COVID-19 situation at the destination was the top factor for 63 percent of respondents, followed by being vaccinated (48 percent) and global cases going down (40 percent).

"Domestic destinations fit better for most Vietnamese travellers, with strong preference for weekend getaways and short holidays," said Dang Tuyet Dung, Country Manager for Visa Vietnam and Laos. "Almost twice as many Vietnamese travellers opt to travel domestically, to places that can best accommodate their new priorities."

"Businesses can capitalise on these trends by ensuring safety and comfort in all aspect of their offerings, including payments. The pandemic has spurred digital and contactless payment adoption among all consumer groups and made it a basic expectation," she suggested.

Despite the benefits they could bring through the controlled reopening of borders and industries, travel bubbles elicit only moderate interest among Vietnamese respondents with 52 percent saying they were keen to travel within a bubble but not in the immediate future. As a particular consequence of the pandemic, people are rediscovering their immediate surroundings, giving rise to the growing trend of staycation – vacations in their own city. Around a third of respondents said they would be planning, booking or having a staycation as soon as possible if there were no longer any government restrictions. Thirty percent would also visit local attractions.

Since the pandemic, Vietnamese travellers have had to call off travel plans and had to find alternative outlets for their wanderlust. Accordingly, there has been a spike in online travel as Vietnamese travellers viewed more travel-related photos and videos, filling out their bucket lists. More than half (53 percent) of respondents watched YouTube travel videos and 40 percent took to travel sites on social media as an alternative, and as many as 38 percent took a virtual tour online.

"The COVID-19 pandemic has given rise to new and exciting trends, and the biggest changes were experienced in the travel industry," said Dung. "It will remain the central theme for the travel industry. Success and failure will ride on how well businesses can accommodate travelers' pandemic-related needs and wants."/.