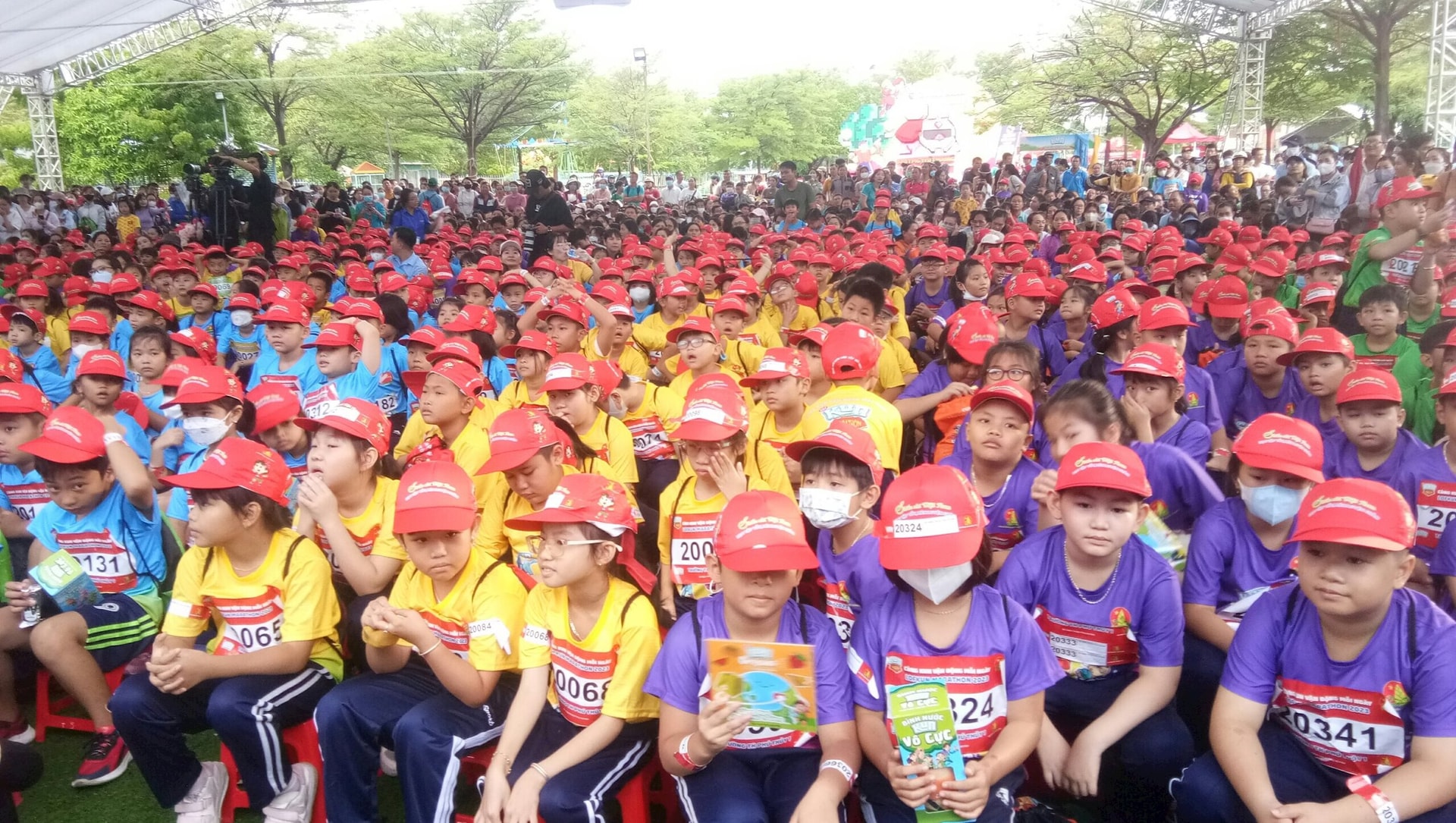 Attending the festive day, there were Mr. Le Anh Quan - Vice Chairman of the Central Team Council, Chairman of the Central Training Council; Mr. Truong Minh Quang - Secretary of Binh Thuan Provincial Youth Union, representatives of departments and branches of Binh Thuan Province, and roughly 1,500 teenagers and children.
This program was an educational and experiential activity for teenagers and children in primary schools in Vietnam (2022 - 2023); There were 6 groups of training content including: learning, exercising, environment protecting, reading, sharing, and practicing.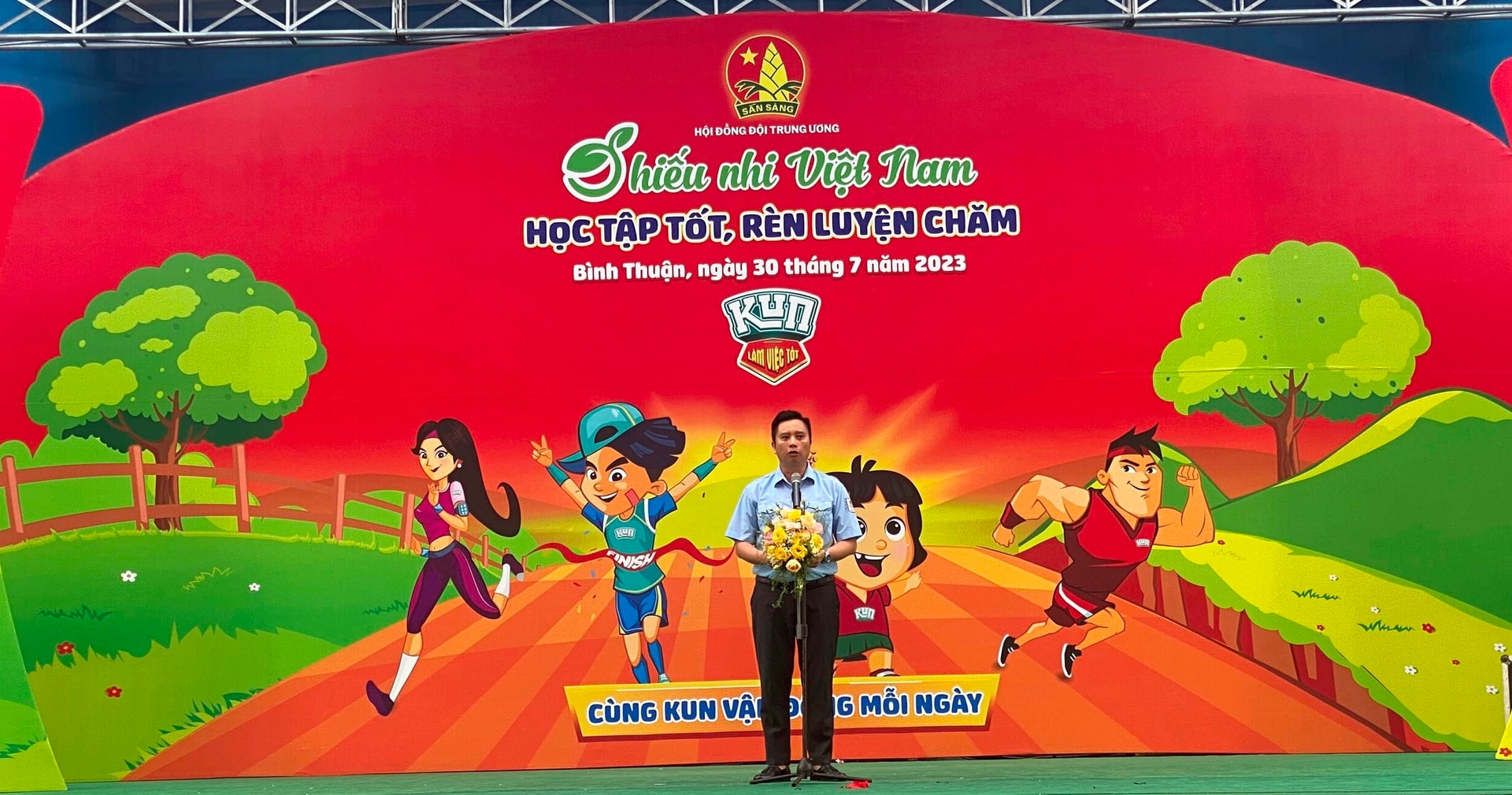 Mr. Le Anh Quan - Vice Chairman of the Central Team Council congratulated and praised the outstanding work and achievements of the children over the past time. At the same time, Binh Thuan's children and children in Vietnam are expected to maintain the tradition, have more determination and effort, follow the 5 things Uncle Ho taught, and spread the act of kindness to friends and community, etc. so that their "Thousand Good Deeds" movement would become a daily work.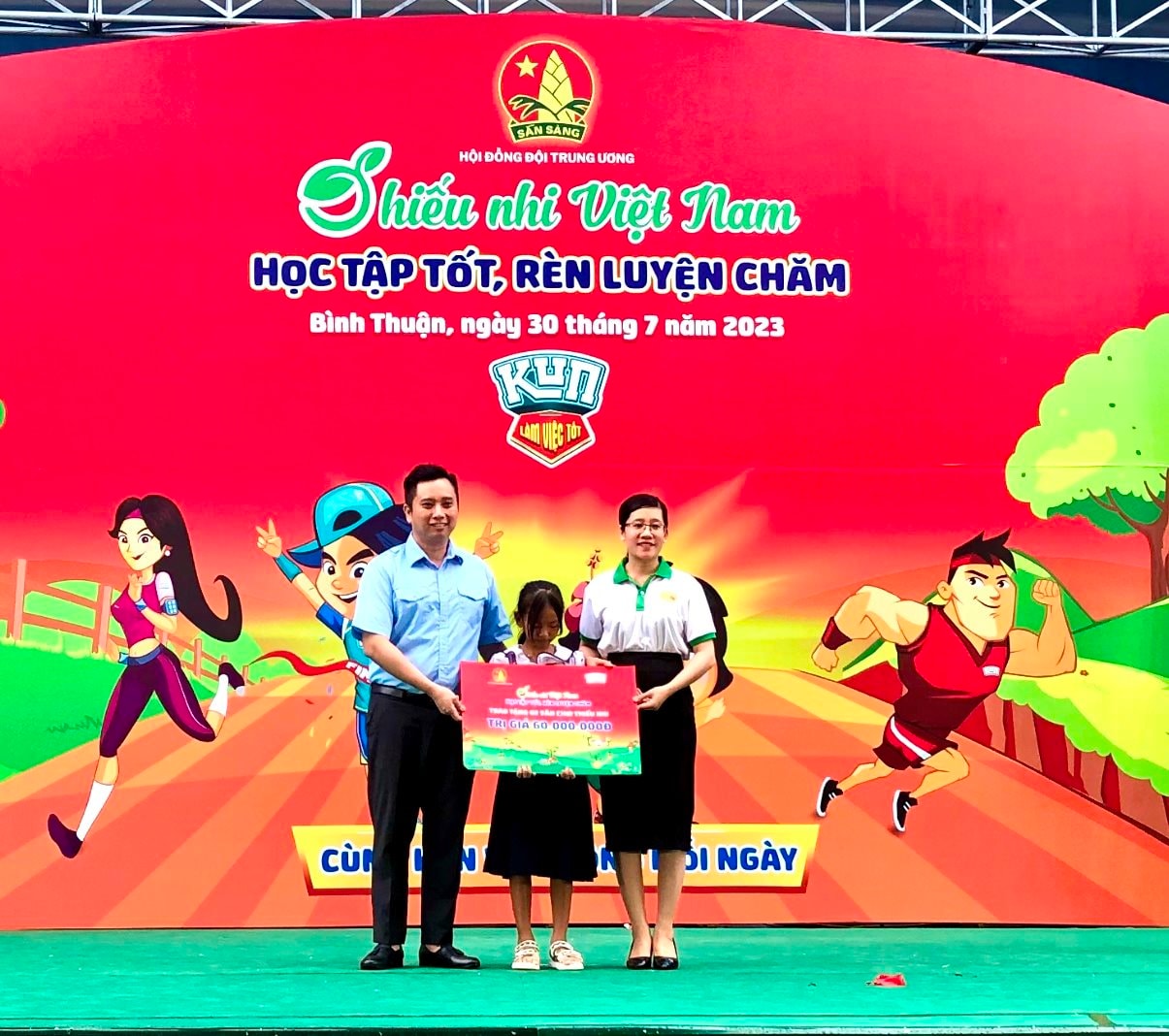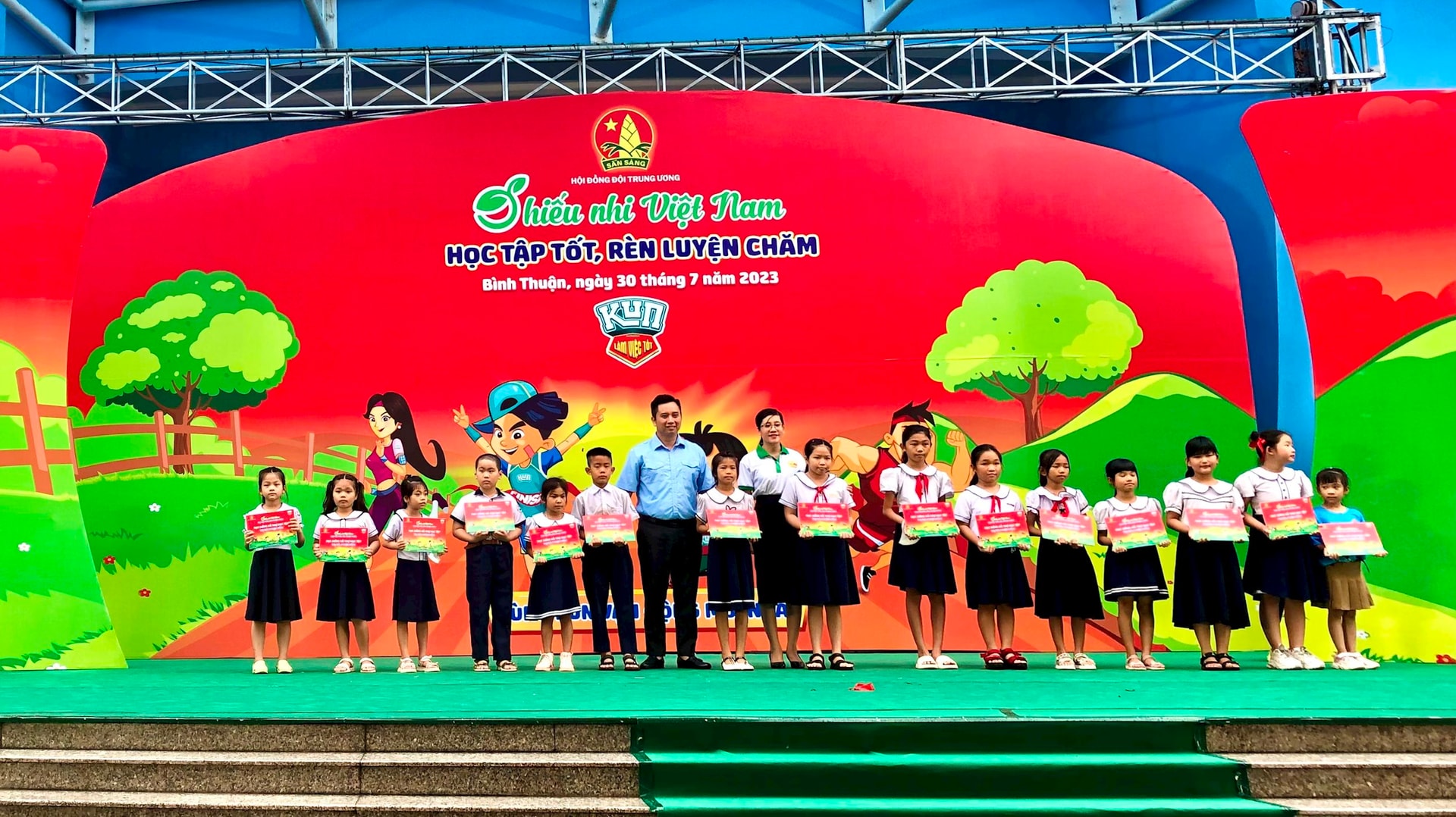 Giving scholarships to difficult children.
At the program, the Central Team Council awarded 2 recycled playgrounds for children projects in Binh Thuan province with a total value of VND 60 million. Funding for implementation was supported by the International Dairy Joint Stock Company (IDP) from the children 's marathon in the province. Thirty scholarships were awarded to children who overcome difficulties in their studies by the Organizing Committee.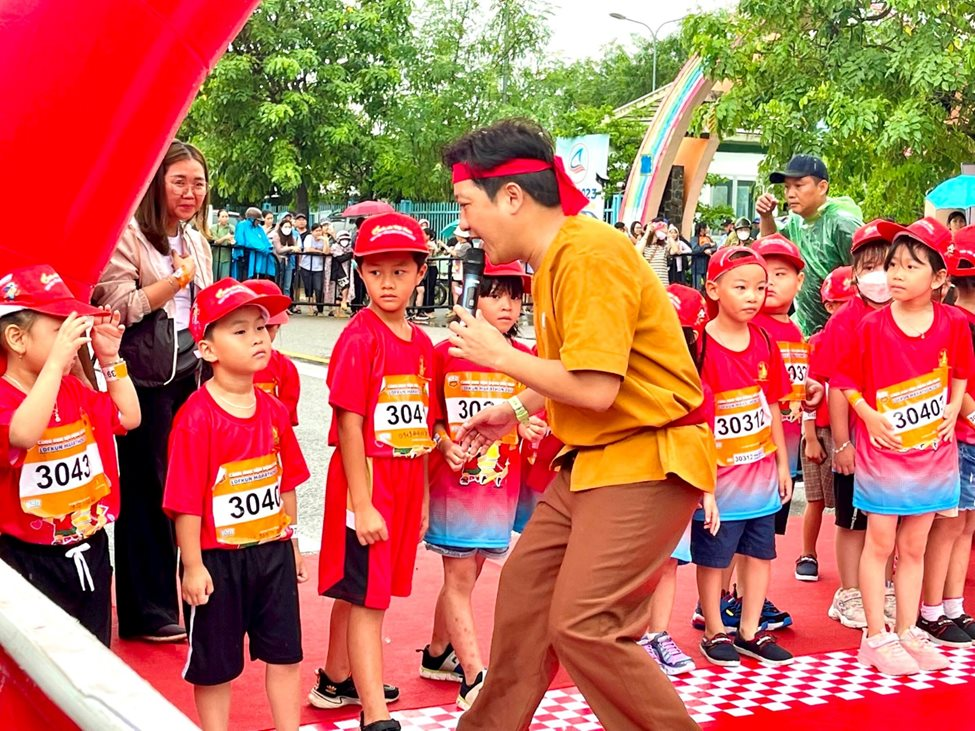 The children and Truong Giang artist at the Lofkun Marathon Binh Thuan.
1,500 children from 6 to 10 years old participated in the Lofkun Marathon Binh Thuan with Truong Giang artist and Long Chun actor. The athletes were divided into several runs according to age groups to ensure safety. The race was on Nguyen Gia Tu and Pham Hung routes (about 450m) with 3 obstacles.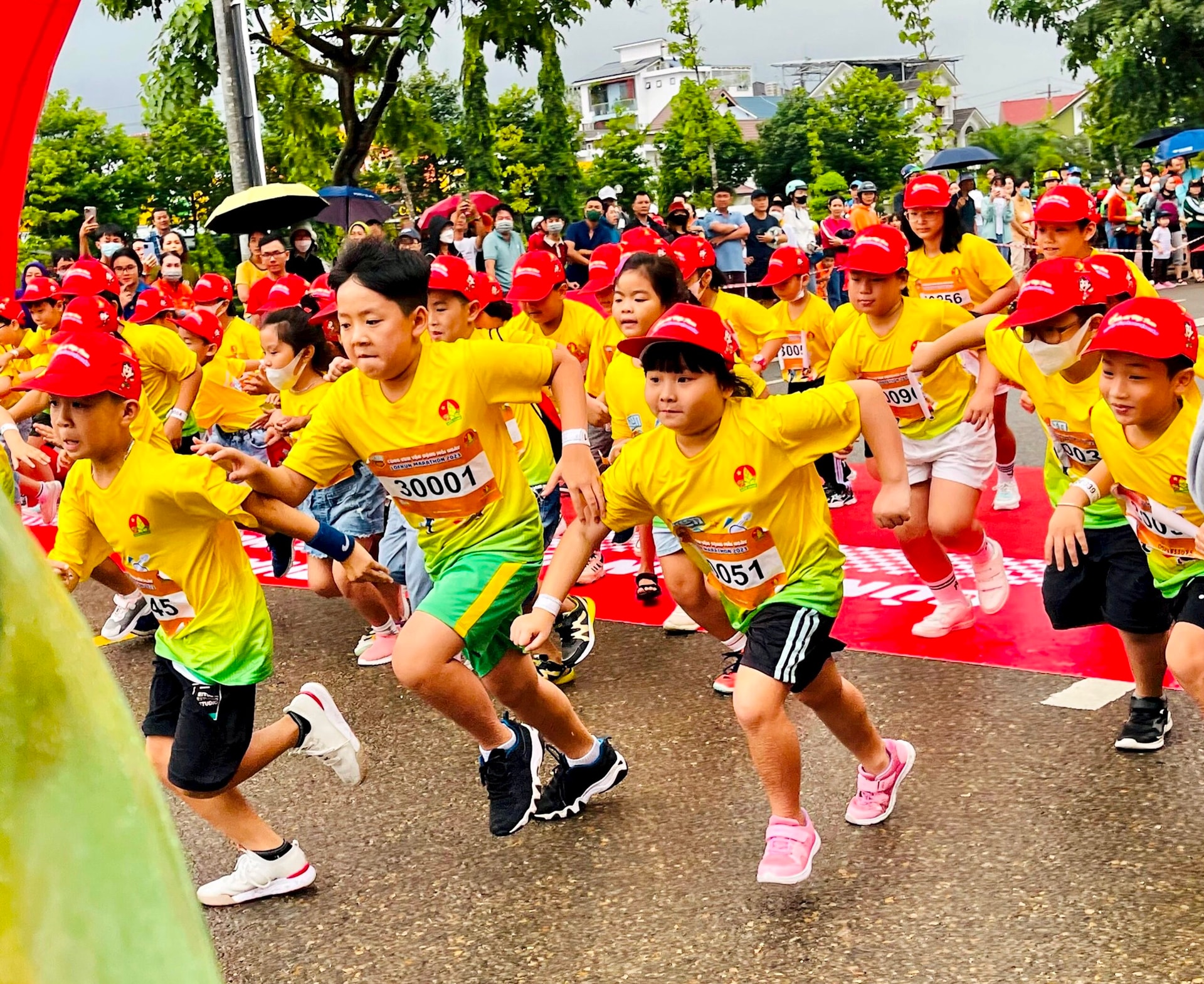 Many medals and valuable gifts are prepared for the competition. Besides, children also joined in other minigames with interesting themes.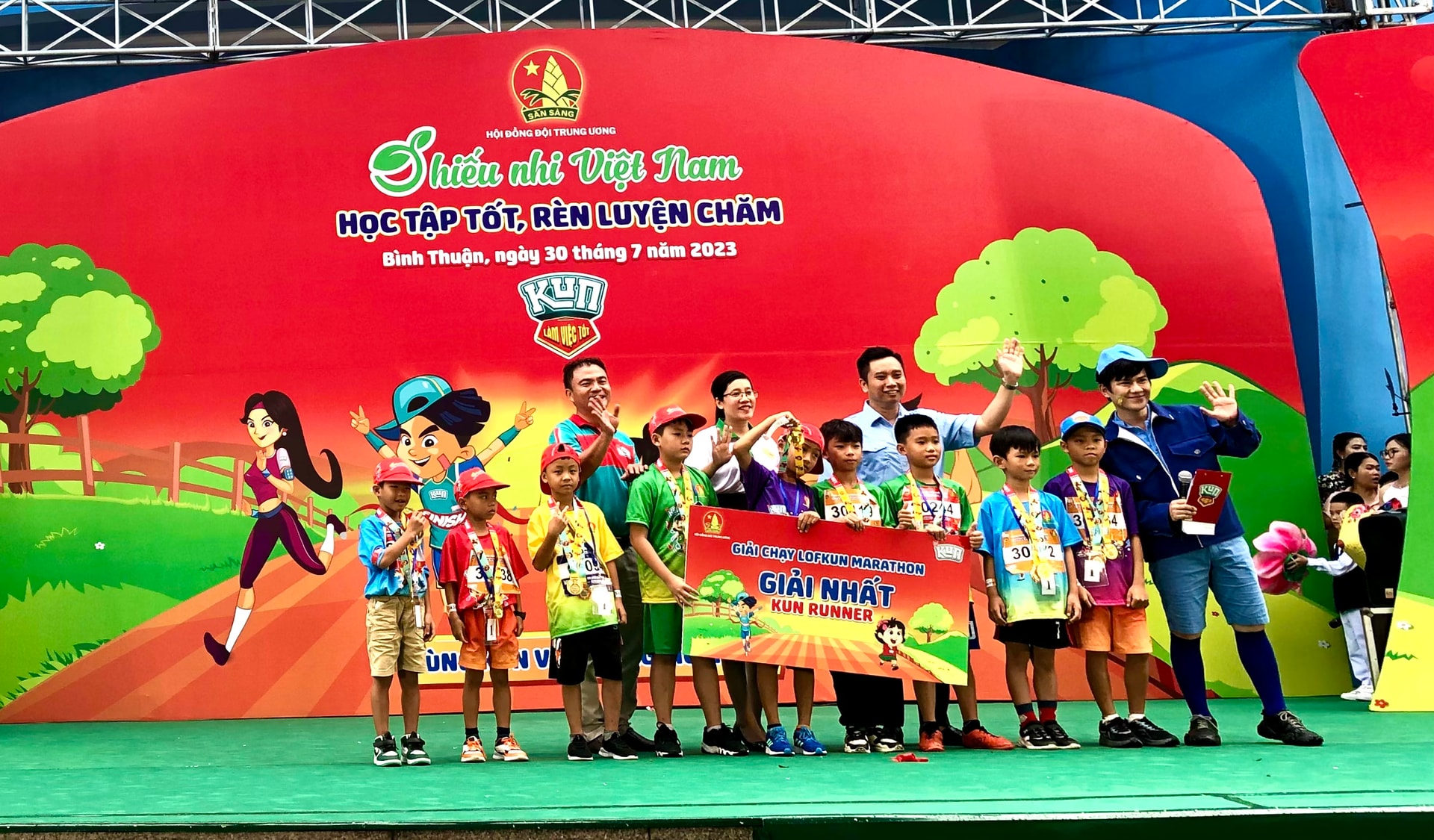 Presenting prizes to winners of the Lofkun Marathon.