The objective is to promote the green dragon fruit brand and the consumption of "green products" among stakeholders.
The workshop had the attendance of representatives of the Department of Agriculture and Rural Development of Ham Tan, Ham Thuan Nam, Ham Thuan Bac, and Bac Binh districts and enterprises, cooperatives, and project members.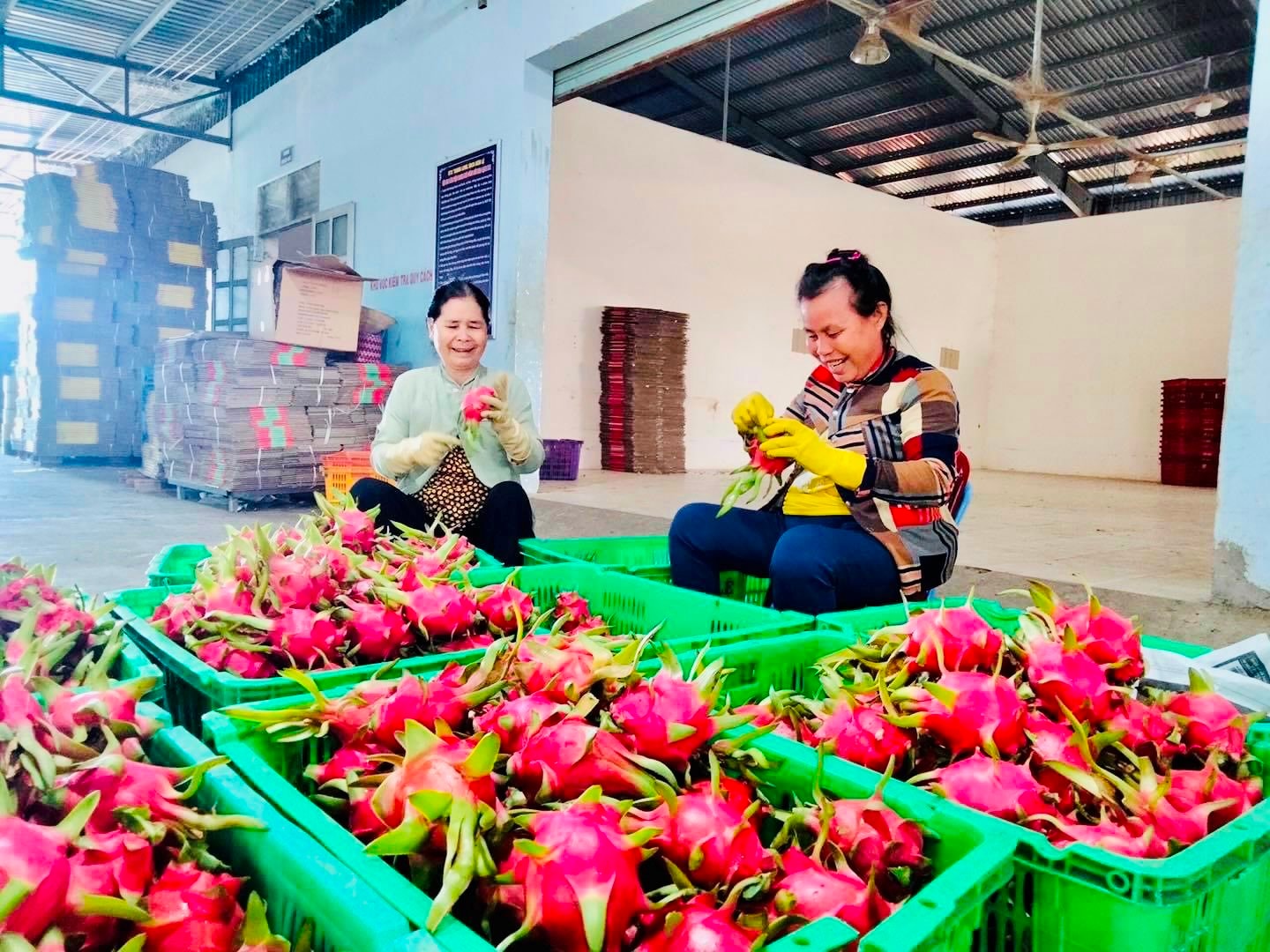 Binh Thuan dragon fruit.
At the workshop, the cooperatives in the project presented a plan for green dragon fruit production and business with the application of advanced technologies to reduce carbon emissions. This is also the affirmation of the cooperatives about the structure, output, and goods' quality before purchasing enterprise leading to an agreement to negotiate the consumption of green dragon fruit products in the future. According to the Provincial Agriculture Expansion Encouragement Center, through the project, the unit has controlled the quality of dragon fruit due to the application of digital conversion software, and traceability information transparency. At the same time, it is recommended that the purchasing companies and enterprises bargain in agreement with the cooperatives; Besides, accompanying the chain of creating signature brand stamps for Binh Thuan green dragon fruit products which access domestic and export markets. On the other hand, the representatives discussed and agreed on the design of the green dragon fruit brand identity, thereby making a value chain for the product.
At the workshop, the delegates also discussed and evaluated the design and form of the brand identity of green dragon fruit; In addition, evaluated the total output of green products that the cooperatives expect in the third and fourth quarters of 2023.
The Provincial Agriculture Expansion Encouragement Center said that in order to improve project efficiency, promoting support for digital transformation is necessary to increase members, raise output, and develop designs, and quality for the purchasing enterprises' needs. At the same time, production members need to be responsible for production transparency, which is to update the log regularly and accurately to properly track the carbon footprint. Businesses need to have more activities to encourage and accompany the green dragon fruit chain…