The tourism sites of Duc Thanh school, Po Sah Inu Tower, Phan Thiet Water Tower, Thuy Tu temple, Thanh Minh pagoda will be installed with QR codes for ease of tourists to scan a QR code with their smartphone. Thanks to the QR code, tourists can update and learn more about the tourist sites' information.
Along with the QR encoders, all tourists information, images, and video clips introducing the attractions will be compiled, selected, and updated on the official website of Binh Thuan tourism sector via the website: www.dulichbinhthuan.com.vn./.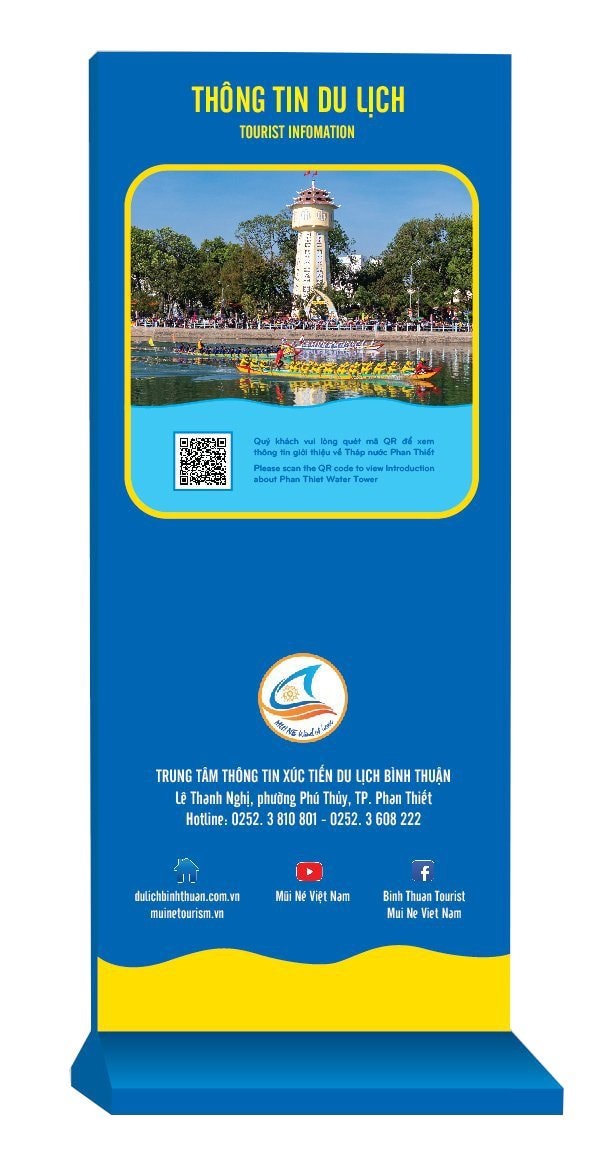 When tourists "scan" a QR code, all information and images about the attraction will be displayed through the link to the website on their mobile devices immediately.
QR codes are new in Ly Son and are hoped to further promote tourism, and especially smart tourism, and provide new experiences to visitors.
The application of QR codes has become a hot trend that helps simplify the provision of information to tourists based on the application of information technology, saving printed publications. At the same time, it is suitable for sightseeing and tourism activities in the state of "safe and flexible adaptation to and control effectively the epidemic".
Under the plan, the Provincial Tourism Promotion Information Center will continue deploying the QR code form at the remaining tourist attractions of Phan Thiet city as well as in other localities in the near future.
Translated by My Thien (Source: Binh Thuan Online)