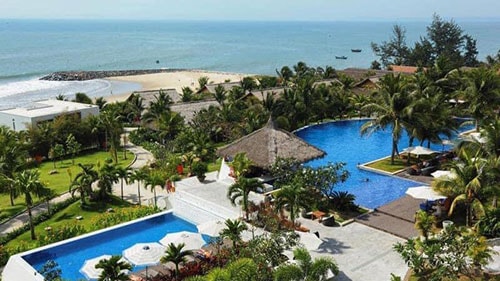 Illustrative image.
Specifically, the Center together with tourism businesses registers to participate in the Tourism E-Commerce Platform and the Ba Ria - Vung Tau Online Tourism Fair 2021 taking place in November 2021. Binh Thuan Tourism Booth on network resources introduces, promotes, and directly approaches customers (expected to have about 10 million visitors). Through an online fair on Ba Ria - Vung Tau e-commerce platform (dulichbariavungtau.com), Binh Thuan tourism (photos, video clips) is introduced vividly, attractively, and safely to invite visitors.
This offers a good opportunity for the province's tourism businesses to trade, connect and cooperate with other businesses across the country. It also helps promote the local advantageous products, brands so that customers can easily access the products and services fast and conveniently.
In the meantime, an Online tourism fair to mark the 17th anniversary of Ho Chi Minh Tourism Day (from December 4th to 25th) has so far attracted the participation of more than 100 online stalls. Binh Thuan tourism sector will also bring its special tours, products, services, and preferential to the fair.
In addition, the enterprise participants can grasp chances to introduce their services and products to potential customers in the southern regions on the online platforms. Currently, 6 enterprises of The Cliff Resort, Muine Bay Resort, Bamboo Villages, Romana Resort, Phu Hai Resort và Hoang Ngoc Resort have registered for the online tourism fair. Earlier, the tourism sector of Binh Thuan joined an online event of Busan (South Korea) international tourism Fair held on October 7th  to 8th, 2021, luring great attention and interest of tourists in the South Korean and Northeast Asian region.
Translated by My Thien (Source: Binh Thuan Online)