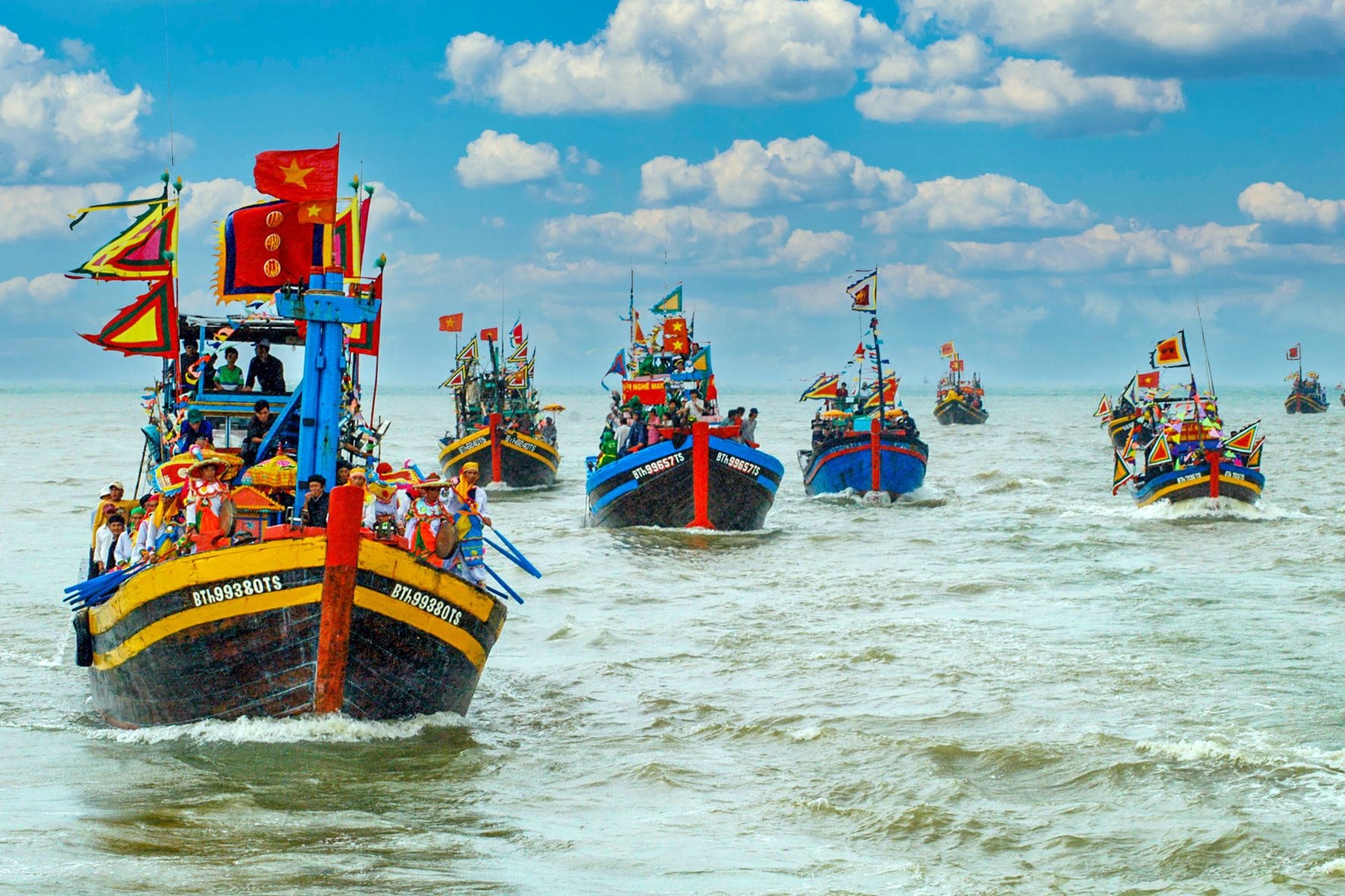 The ceremony includes the procession of the Lenh Ong Sanh from Hon Lao into the Con Cha estuary to Duc Thanh Bridge, and the launching ceremony on the Ca Ty River.
Meanwhile, the festival, which takes place on Trung Trac Street (from Tran Hung Dao Bridge to Phan Thiet fishing port), Ca Ty River, and Van Thuy Tu temple, comprises many activities such as exhibition fairs, culinary stalls, art-chanting, and performing.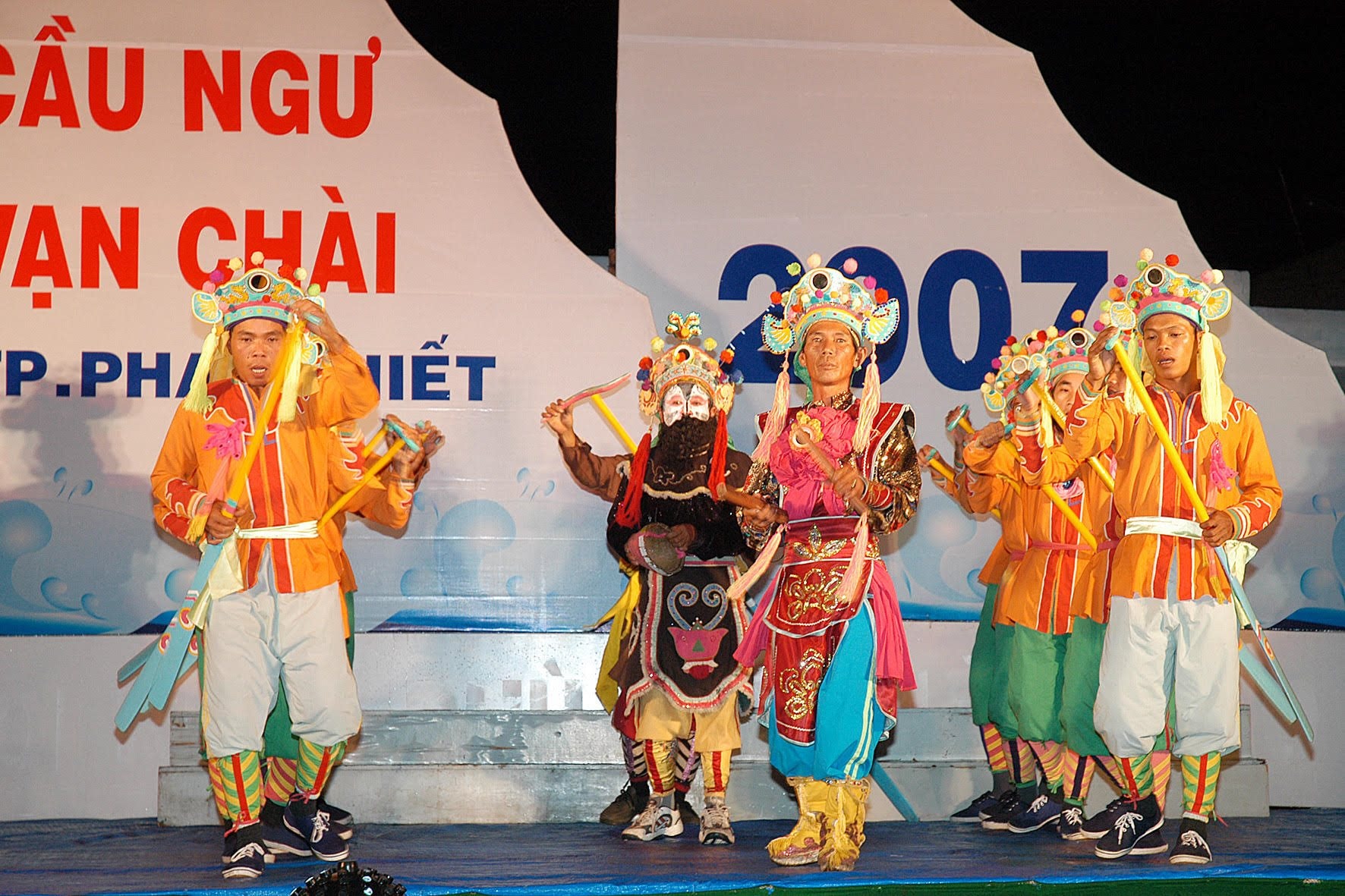 Such Cau Ngu festival is a triennial unique activity held at Van Thuy Tu temple. It is expected to contribute to promoting and diversifying the Visit Vietnam Year 2023 – "Binh Thuan: Green tourism comes together".