The three-day festival starts with a visit to ancestors' graves, called the "grave-digging ceremony". As usual, the Cham Bani families go to cemeteries to cleanse and decorate their ancestors' graves and invite them back home for celebrating Ramuwan.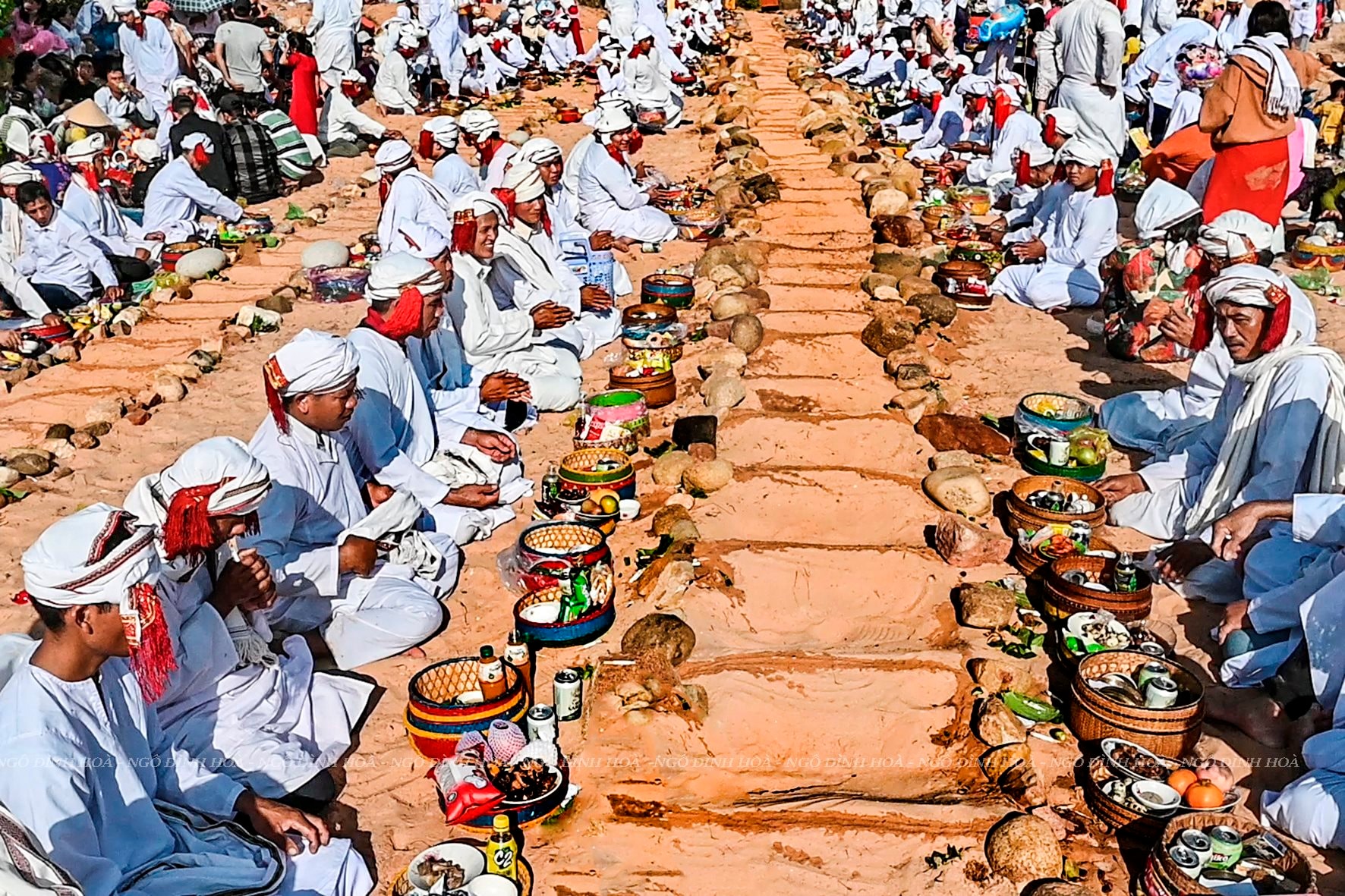 The traditional Ramuwan festival bears the meaning of commemorating their ancestors, grandparents, and birth parents and praying for peaceful villages, prosperous homes, people's peace, happiness, and good crops. It includes many traditional rituals in succession such as the burial ceremony, the Va Ha ceremony, the ancestor-worshiping ceremony at home, and the fasting month of Ramadan (or Ramada Month) at pagodas and towers, etc. During Ramadan month, many Muslims do not eat or drink even water between sunrise and subnet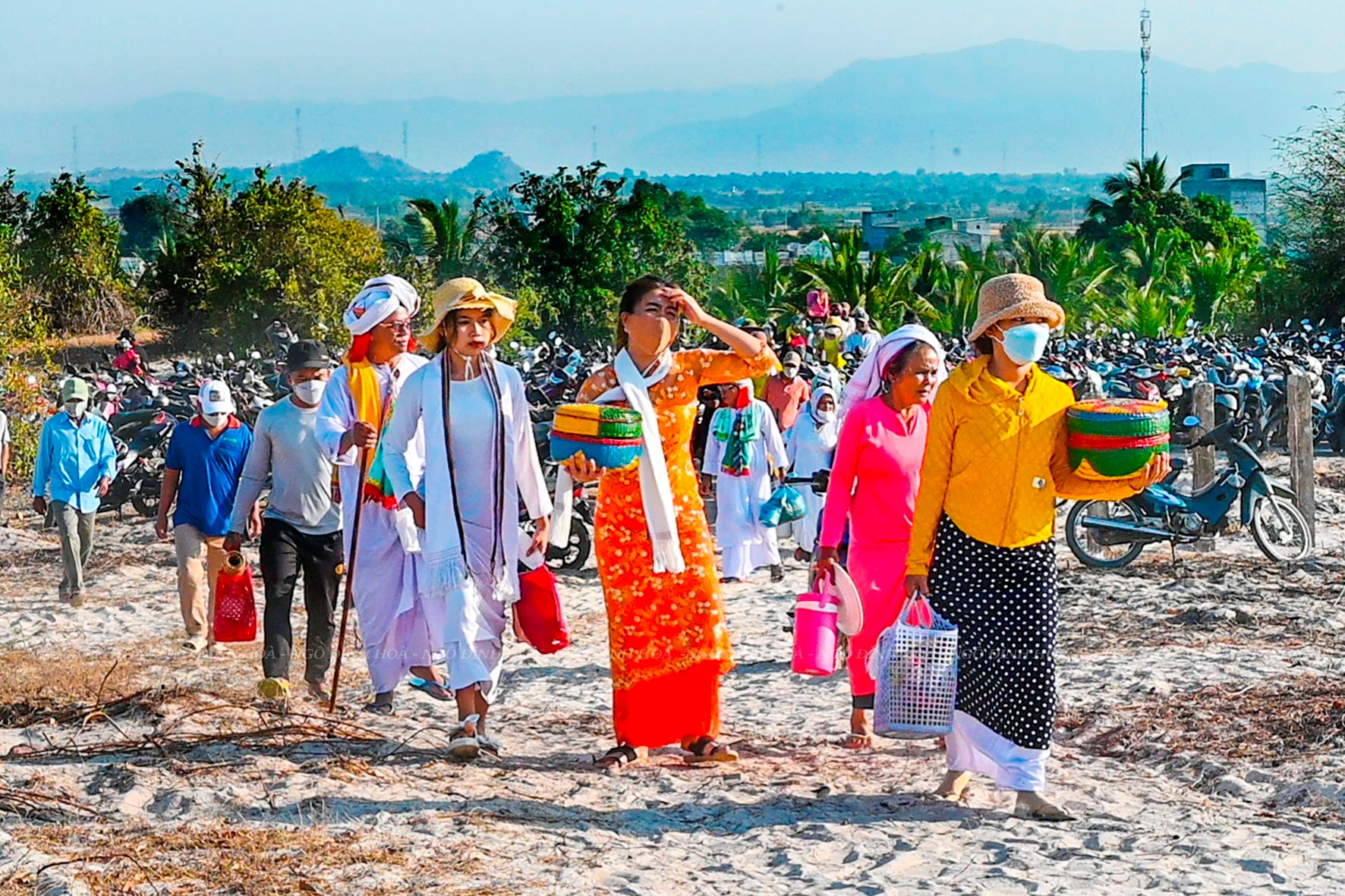 As known, the cemetery of the Cham people is located in Phan Ri commune, Bac Binh District, Binh Thuan province. The Citadel, also known as Red Cave, and Phan Thanh Commune Cemetery or White Cave, are located very far from residential areas, on a high sand hill.
Like the Vietnamese and Tet holidays, the Cham Bani use the festival as an opportunity to visit home and gather together with their families to pay tribute to their ancestors and pray for happiness, bumper crops, and peace.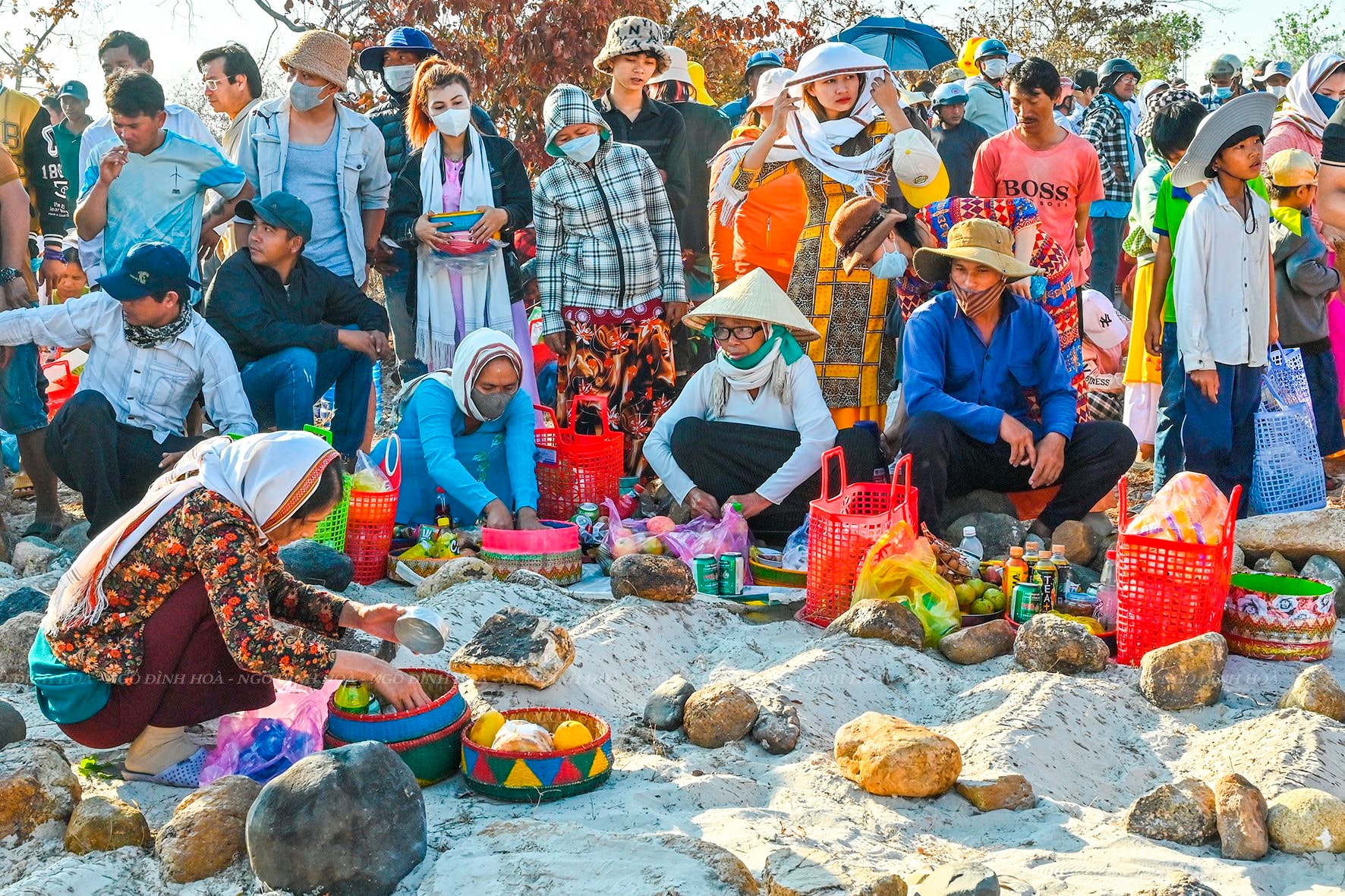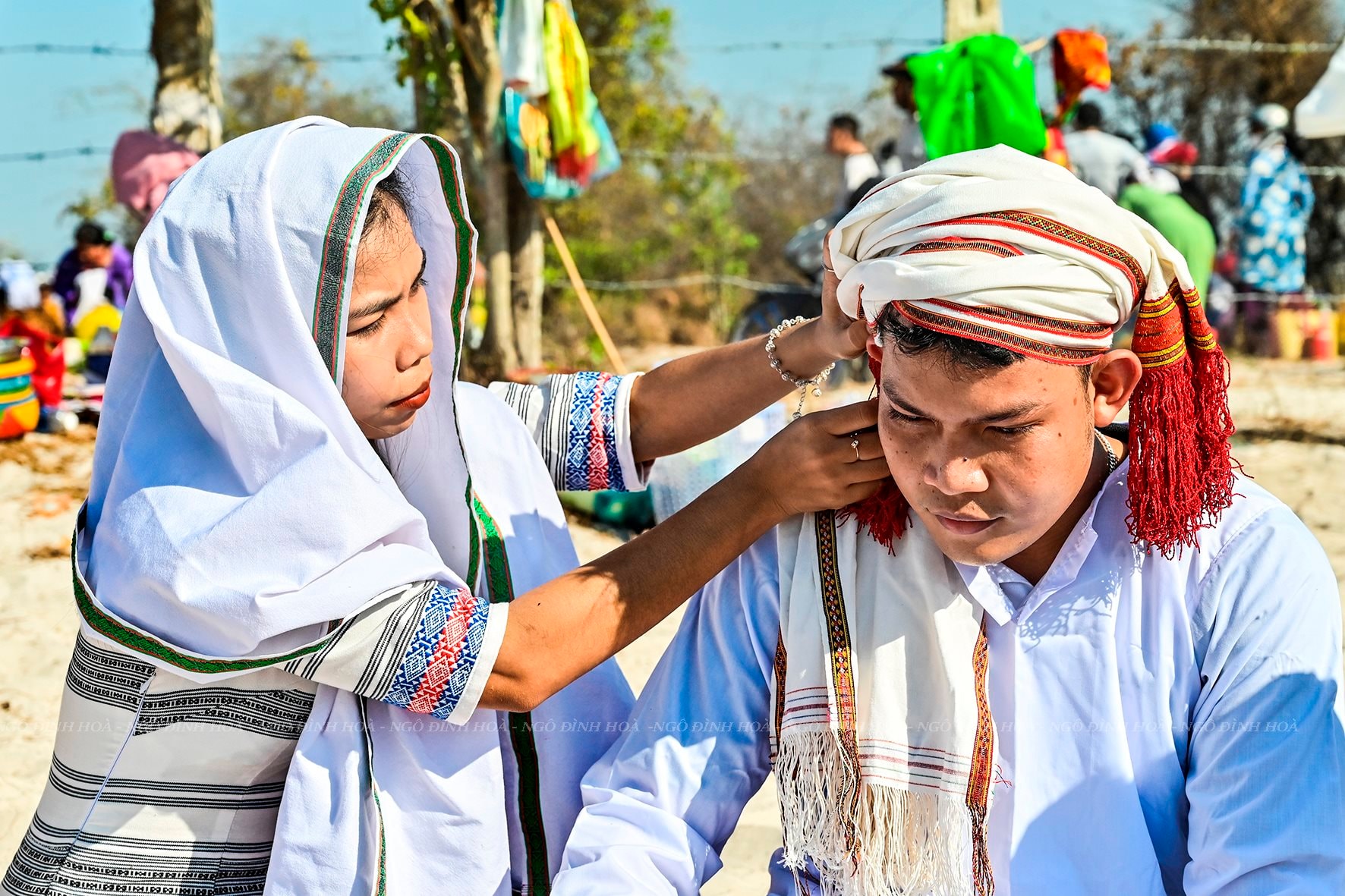 During the Ramuwan, there are also other cultural and sports activities, attracting both local people and tourists.
Binh Thuan is currently home to 41,000 ethnic Cham people, including more than 15,000 Cham Bani. The province has outlined a line-up of preferential policies to support ethnic people.