The Vietnam Poetry Day 2023, themed New rhythm of life, took place in the context that the whole country faces many new opportunities for development, with a hope that the future is full of hope for good things, new normal life returns with a new rhythm, momentum, and belief with the restoration of all aspects of economic, cultural and social life.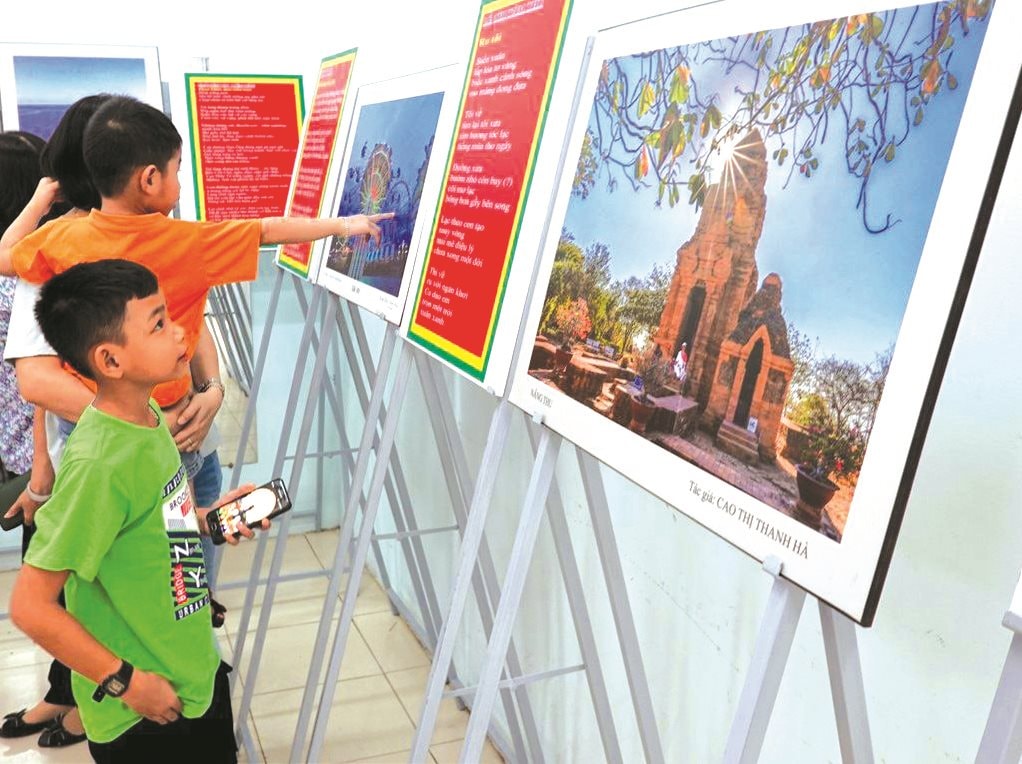 By the way, Phan Thiet - Binh Thuan enters the year 2023 with the pleasure of being chosen to host the National Tourism Year with the theme "Binh Thuan – Green Tourism comes together". Such inspiration encourages the local people in general, and artists in particular, to have more beautiful poems and photos of their homeland, contributing to promoting the image of a safe, attractive, and friendly destination.
In addition to introducing and displaying nearly 50 artworks and photos of fine poems written about the land and people of Binh Thuan by the members of the City's Literature Association, the opening ceremony also introduced the "Nguyen Tieu" poem (Night of the fifteenth of the first lunar month) composed by Uncle Ho on the full moon of January 1948 in the Viet Bac war zone.
Inspired by the poem "Nguyen Tieu", since 2003, the Vietnam Writers Association has chosen the full moon day of January every year as Vietnam Poetry Day. Besides, some good poems about Phan Thiet such as "The place return" by Dao Van Chu, and "The corner of Hon Rom" by Nguyen Nhu May are also introduced through the reciting voice of teacher Duong The Thuat.
On the occasion, the Phan Thiet municipal Literary Association launched the movement of literary and artistic creation in 2023 associated with the theme "New rhythm of life" of Vietnam Poetry Day and welcomed the Visit Vietnam Year 2023 – Thuan Thuan: Green tourism comes together.
At the opening ceremony, poet Dao Van Chu introduced a collection of poems "Under the shadow of Ca Ty River", or the poem "Lotus God's feet" by poet Nguyen Thi Lien Tam published in 2022.
The photo & poetry exhibition will run until the end of February 11, 2023, in Phan Thiet city