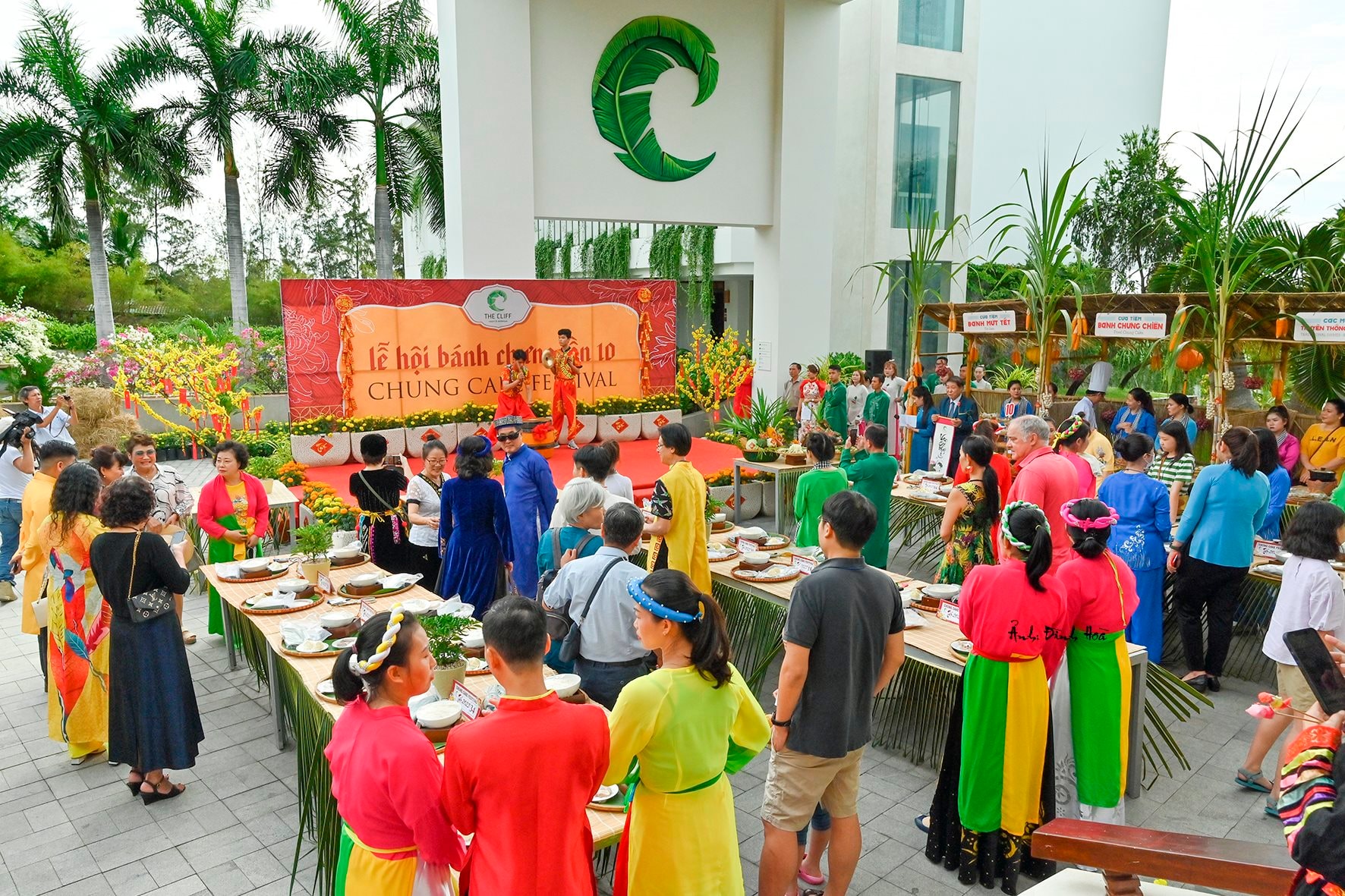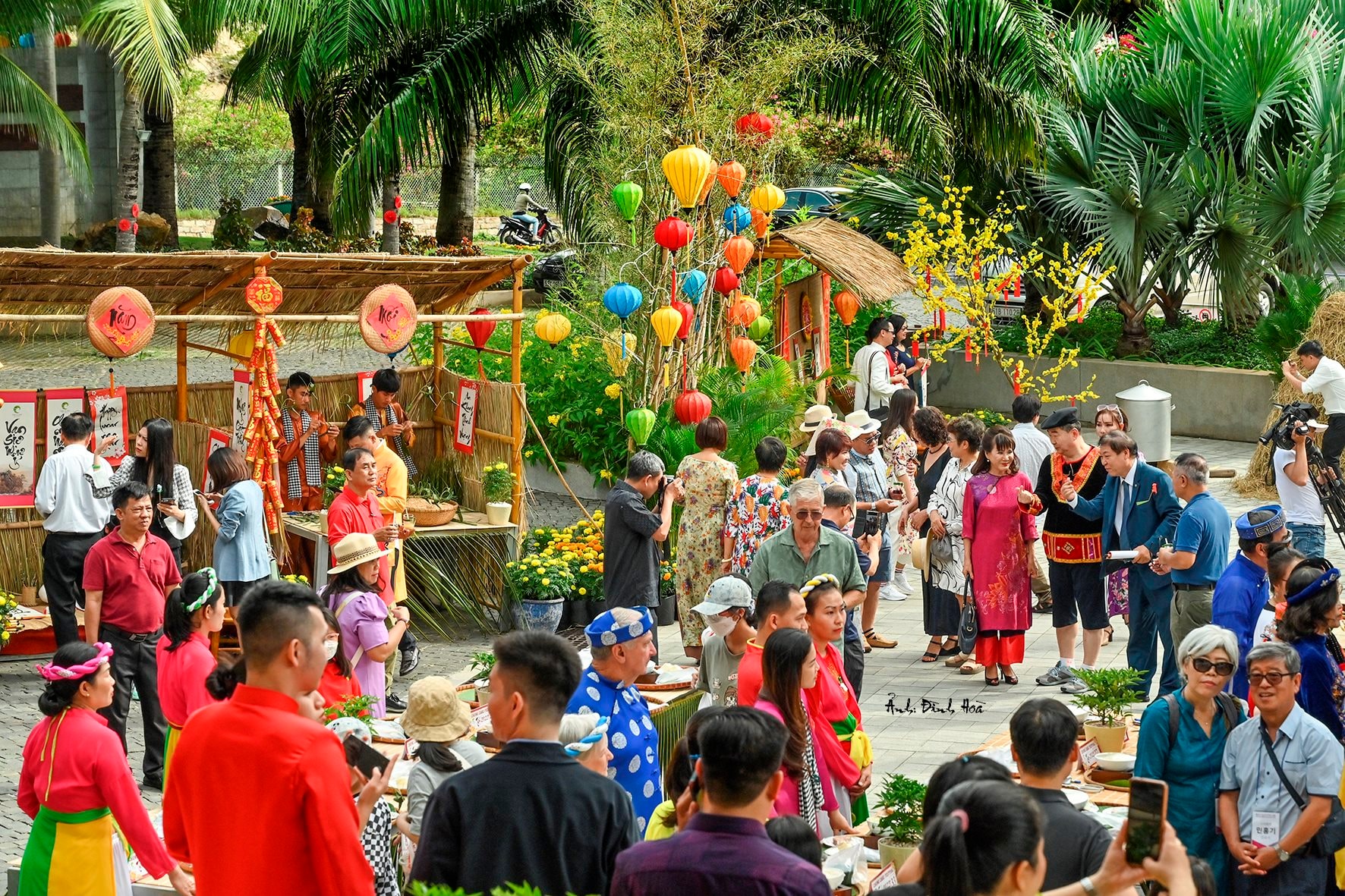 A traditional New Year's Day in a pure Vietnamese cultural space was retraced at the event after the two-year halt by the Covid-19 epidemic. Additionally, the old-age Tet festival was also recreated with thatched roofs, tall straw mounds, yokes of marigolds, chrysanthemums, and apricots in their yellow and red colors.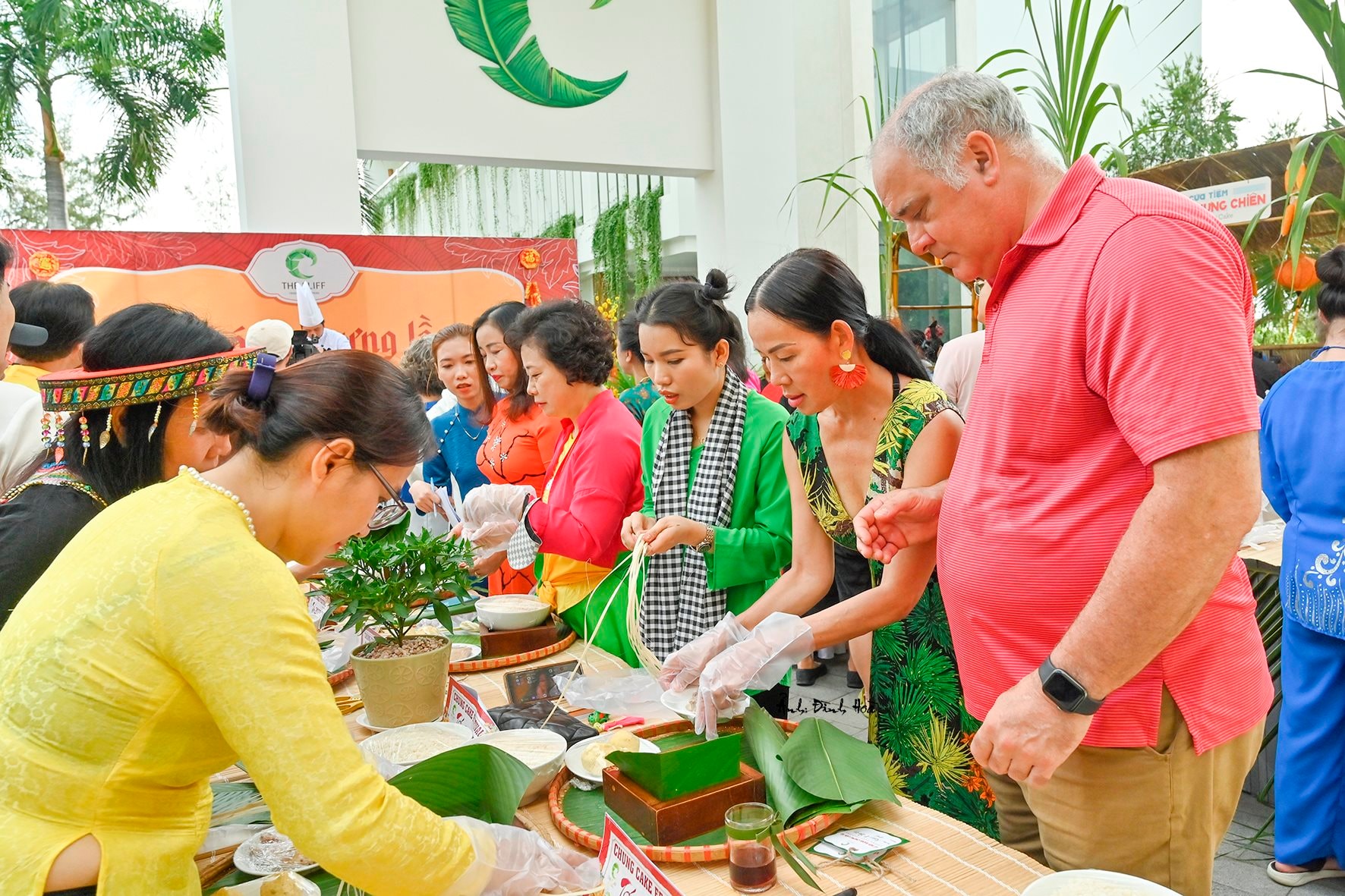 The festival has made a great impression on international participants thanks to eye-catching booths of calligraphy, traditional food, and drink, children's toys (tò he), etc. Notably, international tourists felt excited to wear the Vietnamese traditional dress of Ao Dai and Khan Dong, Ao Ba Ba, and Tu Than when joining the program.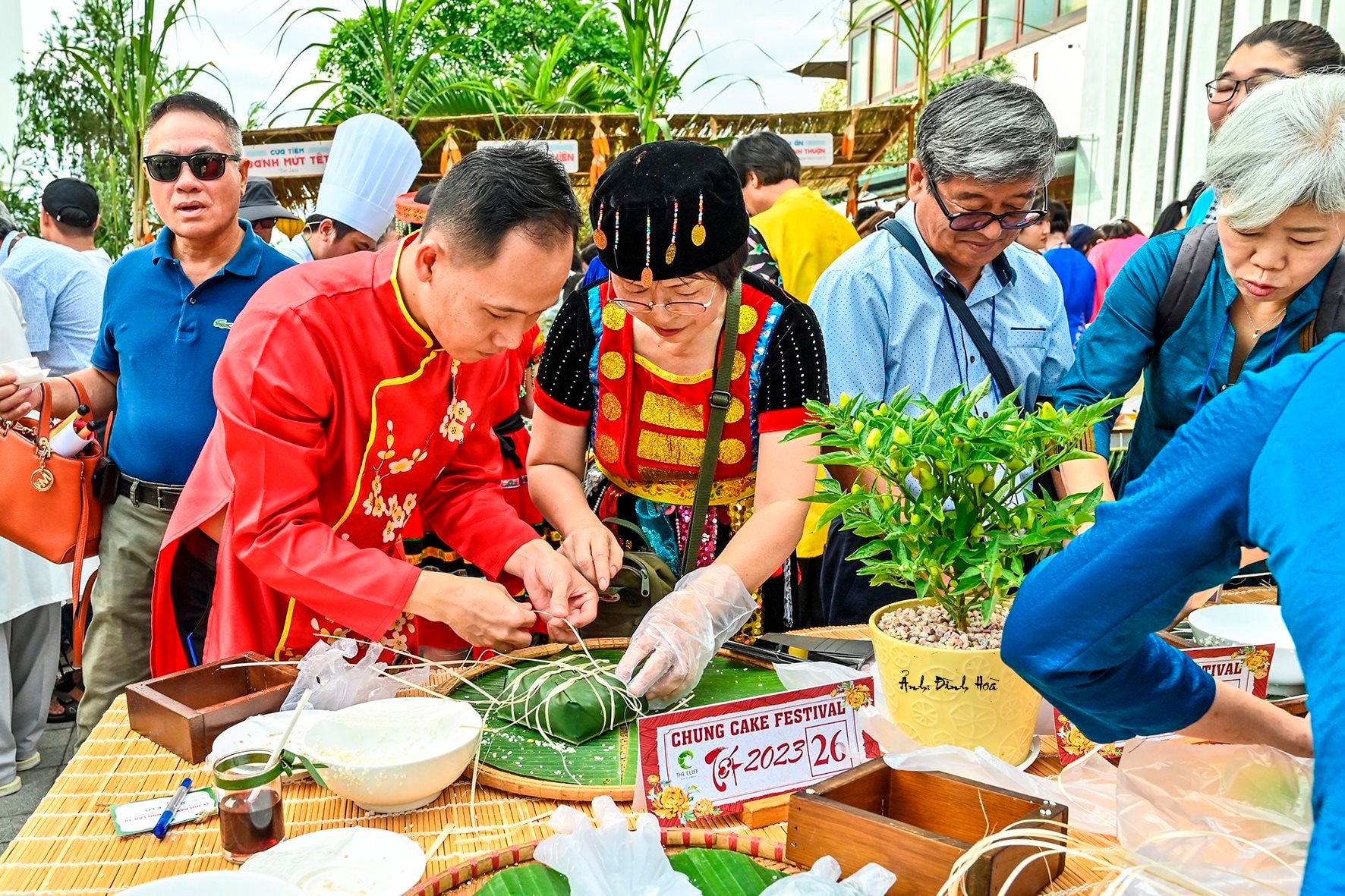 Oh Duk, a South Korean who has had 20 years experience of celebrating Tet in Vietnam, shared that: "Vietnamese Lunar New Year is very exciting and wonderful. The most interesting and difficult contest is wrapping the Chung cake so that it can be square-like and nice-looking".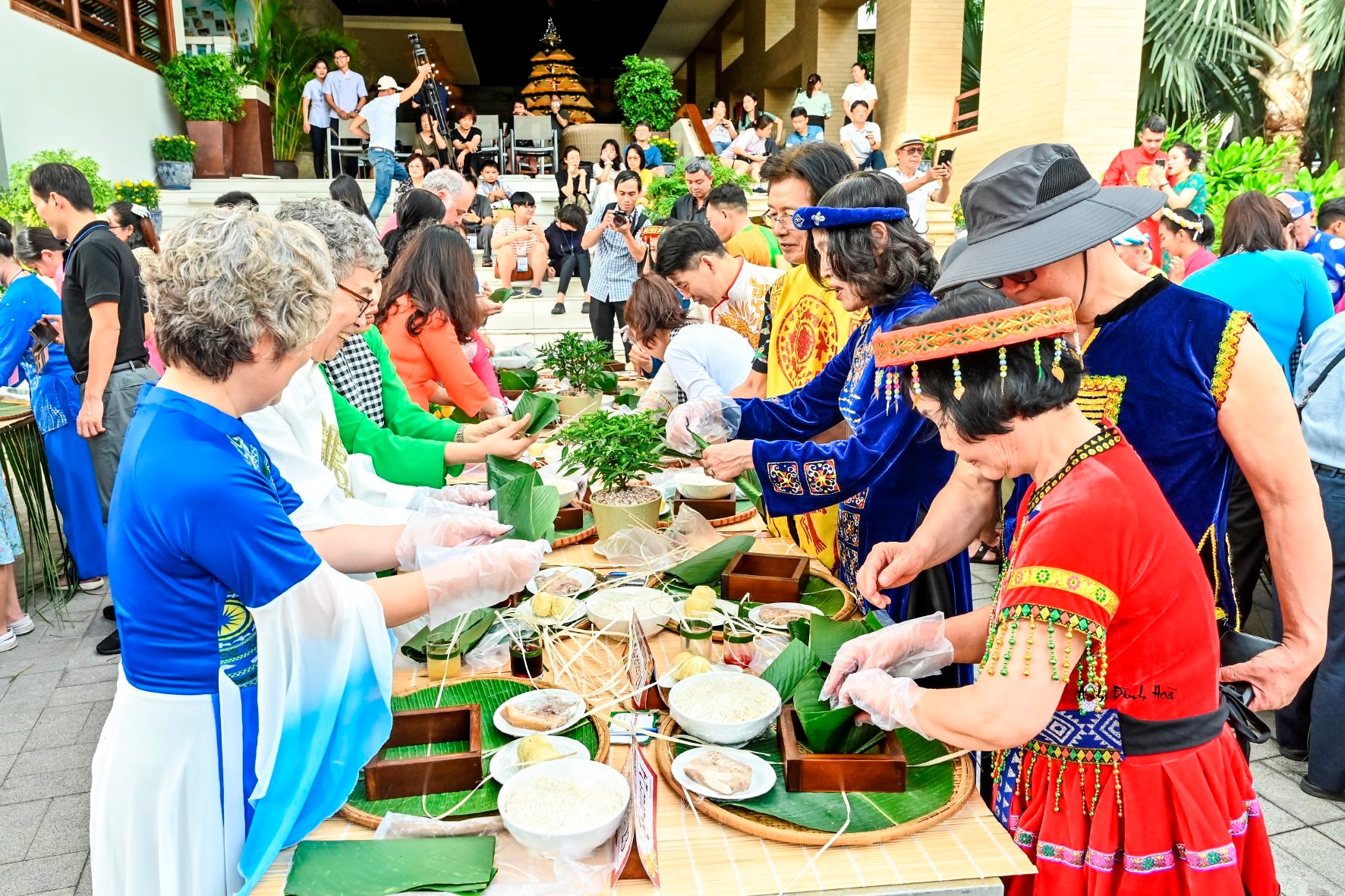 Reportedly, this festival was in the 10th time held by the Cliff Resort & Residences. The festival is meaningful as it would like to highlight the atmosphere of the traditional Tet festival in Vietnam in general and in Binh Thuan in particular.