Participating in the Music festival, Binh Thuan's Bien Xanh (Blue Sea) dance troupe brought to the event a special art performance of "Tram Tich Dat Thap (Sediment of the Land of Tower)", with a variety of genres such as Concert "Echo of the Land of Thap"; the male single "Quy Phong Vang Vu" performed by Meritorious Artist Ngoc Tuyen with a group of female vocalists and a group of female dancers; Concert "Tonal Harmony"; concert "Son Thuy Uy Hung"; The three songs "Pow Yang's Prayer" were composed by artist Thanh Phap and performed with Thuy Trang and Ngoc Oanh; Complex work "Convergence"; "ASEAN Melodies" was composed and staged by Meritorious Artist Quang Thuy with the performance of the actors of the Blue Sea Music and Dance Theater.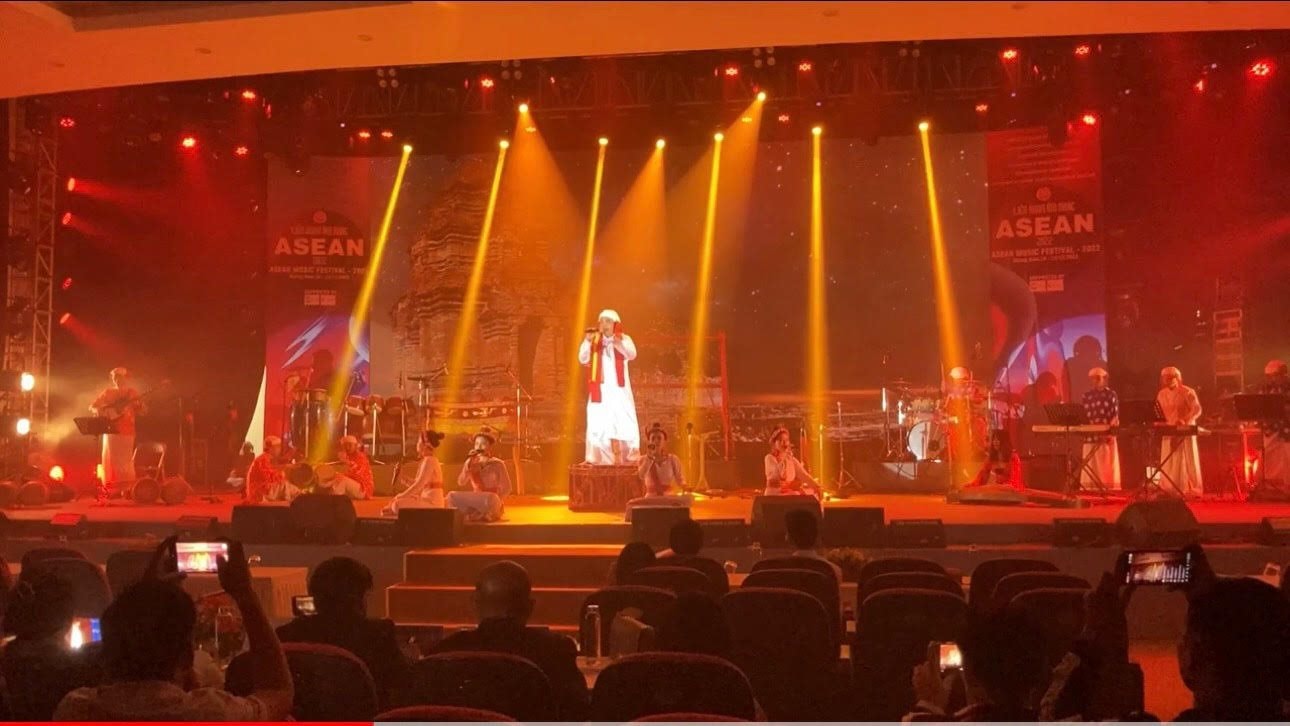 By creating unique cultural features from architecture, and music, to dance and singing, the performance has reflected rich creativity, talent, and delicate aesthetic. At the same time, the traditional cultural features have created a wonderful charm over time, fostering Bien Xanh Music and Dance Theater of Binh Thuan province to participate in the ASEAN Music Festival 2022. This also brings age-old sediments through the typical nuances of the Art of the Cham people in Binh Thuan combined with the breath of contemporary music, creating a rich and vivid picture at the ASEAN Music Festival - 2022.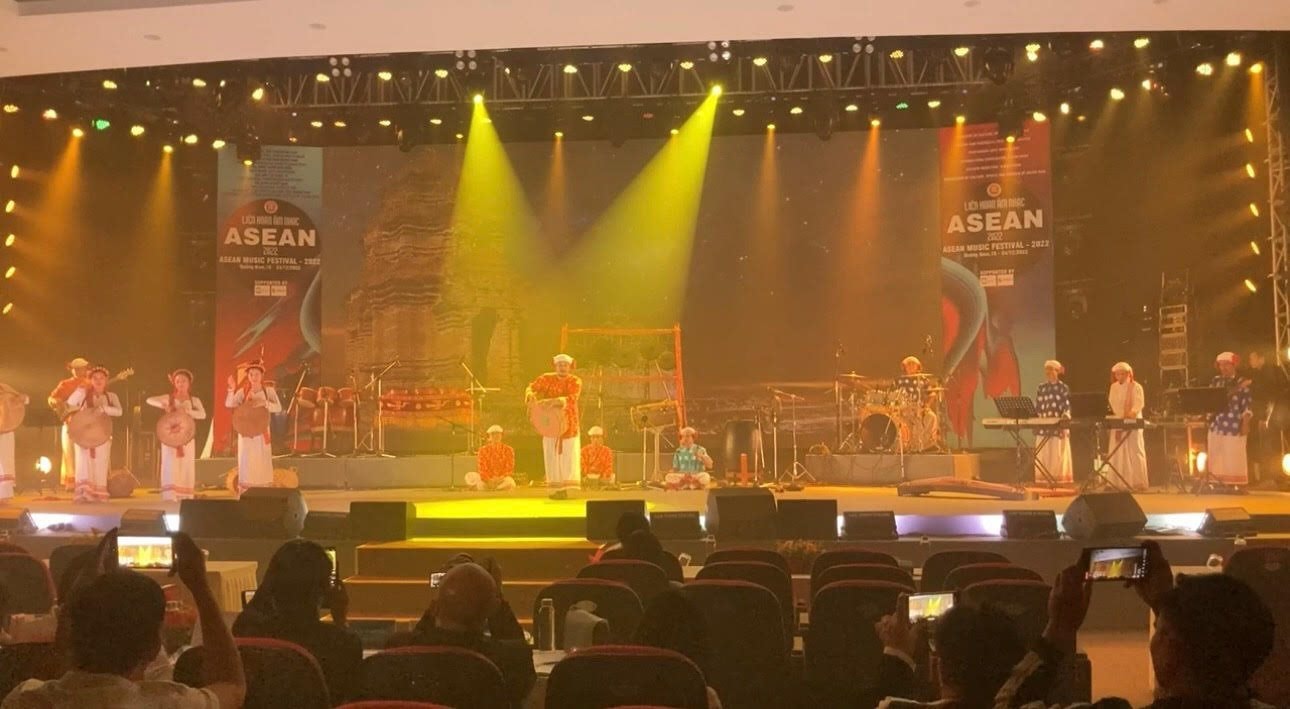 These efforts have made the program a great success, with a gold medal for the ensemble performance "Son Thuy Uy Hung (grandiose landscapes)", two silver medals for the performances "Loi Khan Nguyen Po Tang (Po Yang's Prayer)" and the complex performance of "Hoi Tu (Convergence)", the organizers also awarded the excellent Orchestra to the Bien Xnah music and dance theater unit and the silver medal of the program.