As scheduled, from 20:05 to 20:30, audiences can enjoy an announcing ceremony of the Visit Vietnam Year 2023 – "Binh Thuan: Green tourism comes together" coupled with many attractive performances, such as a greeting art performance; video clips showing the footage of Binh Thuan receiving the flag to host the National Tourism Year 2023; and speech to launch the National Tourism Year 2023.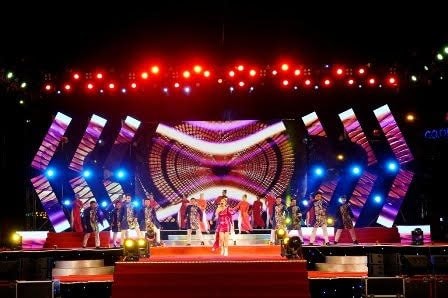 The program continues with the final round of the 4th Binh Thuan Bolero Love Song Festival in 2022 with the competition of 9 contestants with high scores who have passed the preliminary rounds from 20:30 to 22:25. The contestants will take turns to perform a full song prescribed by the Organizing Committee and compete in the trio category (3 contestants sing 1 song) for the Jury to choose the best contestants to award. In addition to the competitions, singer Luu Anh Loan will perform and interact with the audience on the final night of the Bolero Love Song Festival.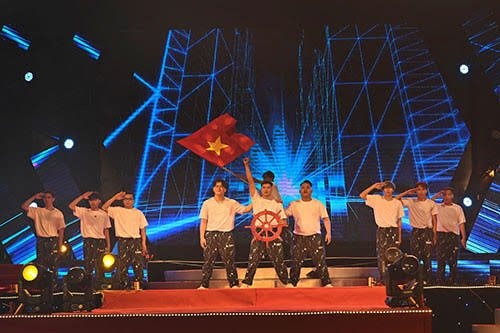 Remarkably, from 22:30 to 00:00 on January 1, 2023, is a vibrant and colorful New Year's Eve 2023 art program with many songs, dances, and DJ performances to ring in the new year 2023. The event covers the content of Happy New Year in Vietnam and the world and lasts until the time of "New Year's Eve" with 15 performances of dance, medley, magic, and Kungfu circus performance.
Included in the program, there are many exciting medleys praising Spring and greeting the new year such as Dance of love; Because I loved you too much; Name the new day; I want you to race me back; Night of love; Season change; Listen to the coming of spring; Spring whispers; Bright spring days, Above the floor. Besides, the night will be also roused by many world-famous songs such as Chery Lady; You're My Heart, You're My Soul; and Dances of Samba, Platino; or Mashup Us-Uk; Modern dancing; Speedy rhythm, etc.