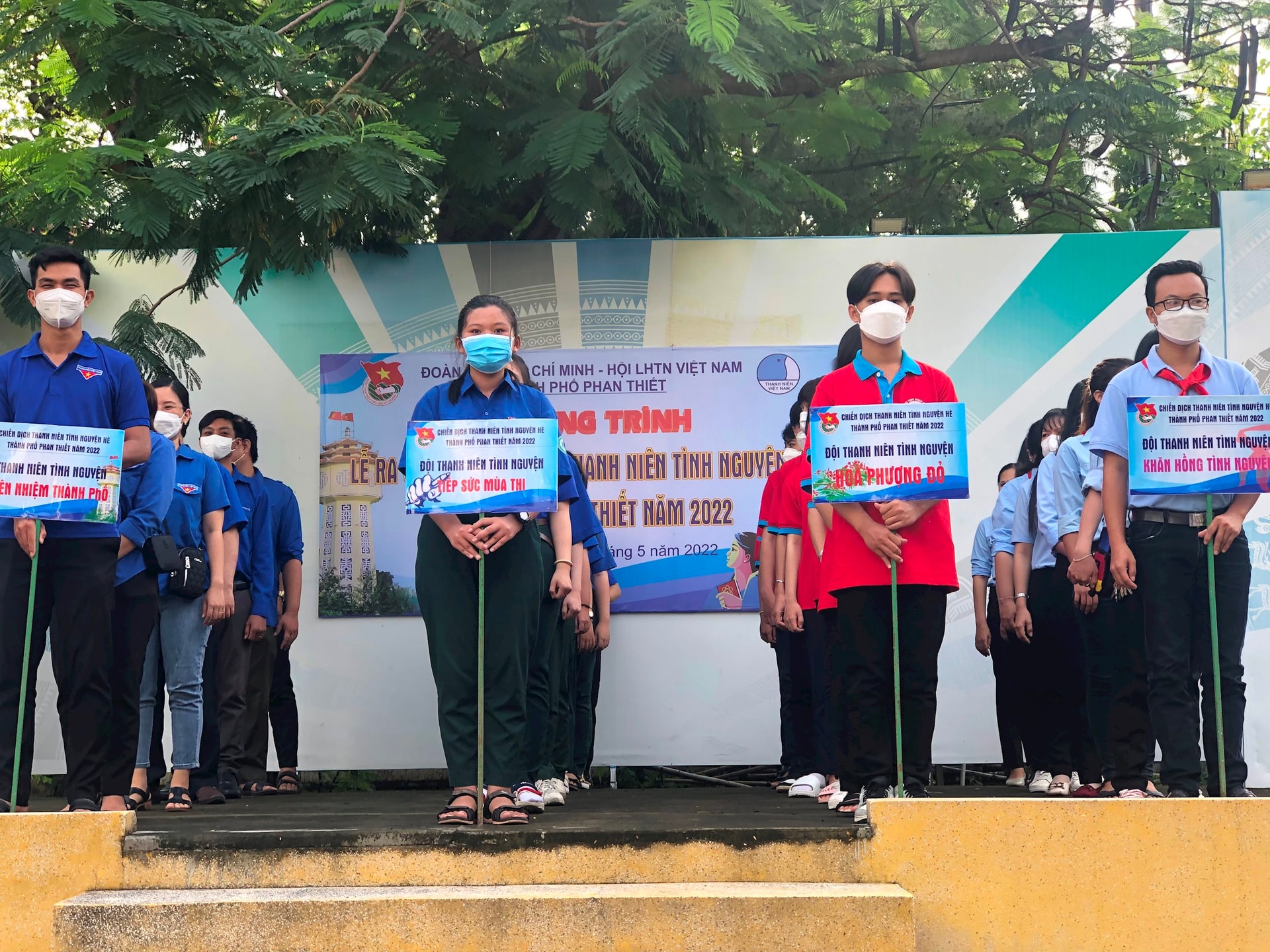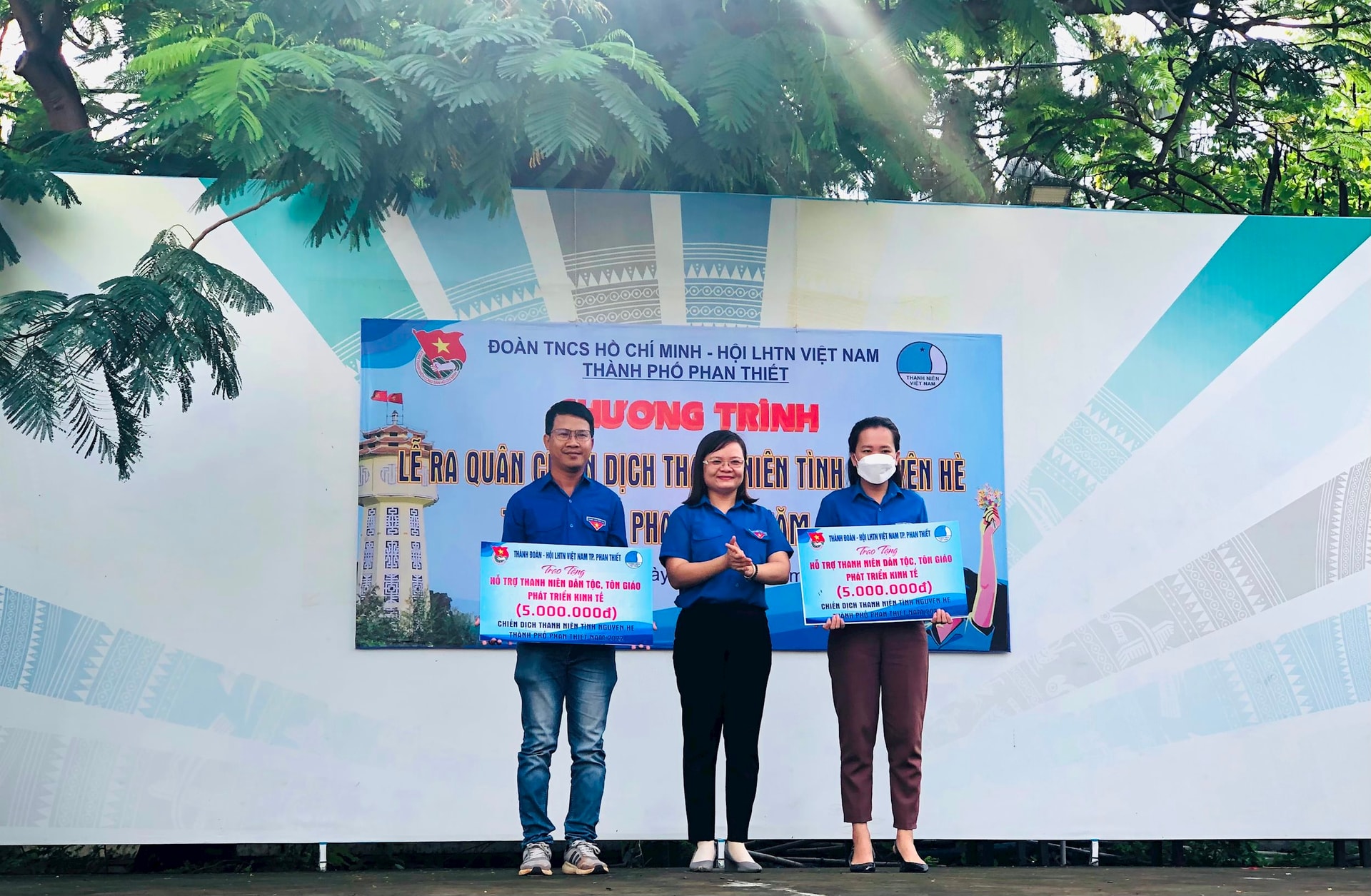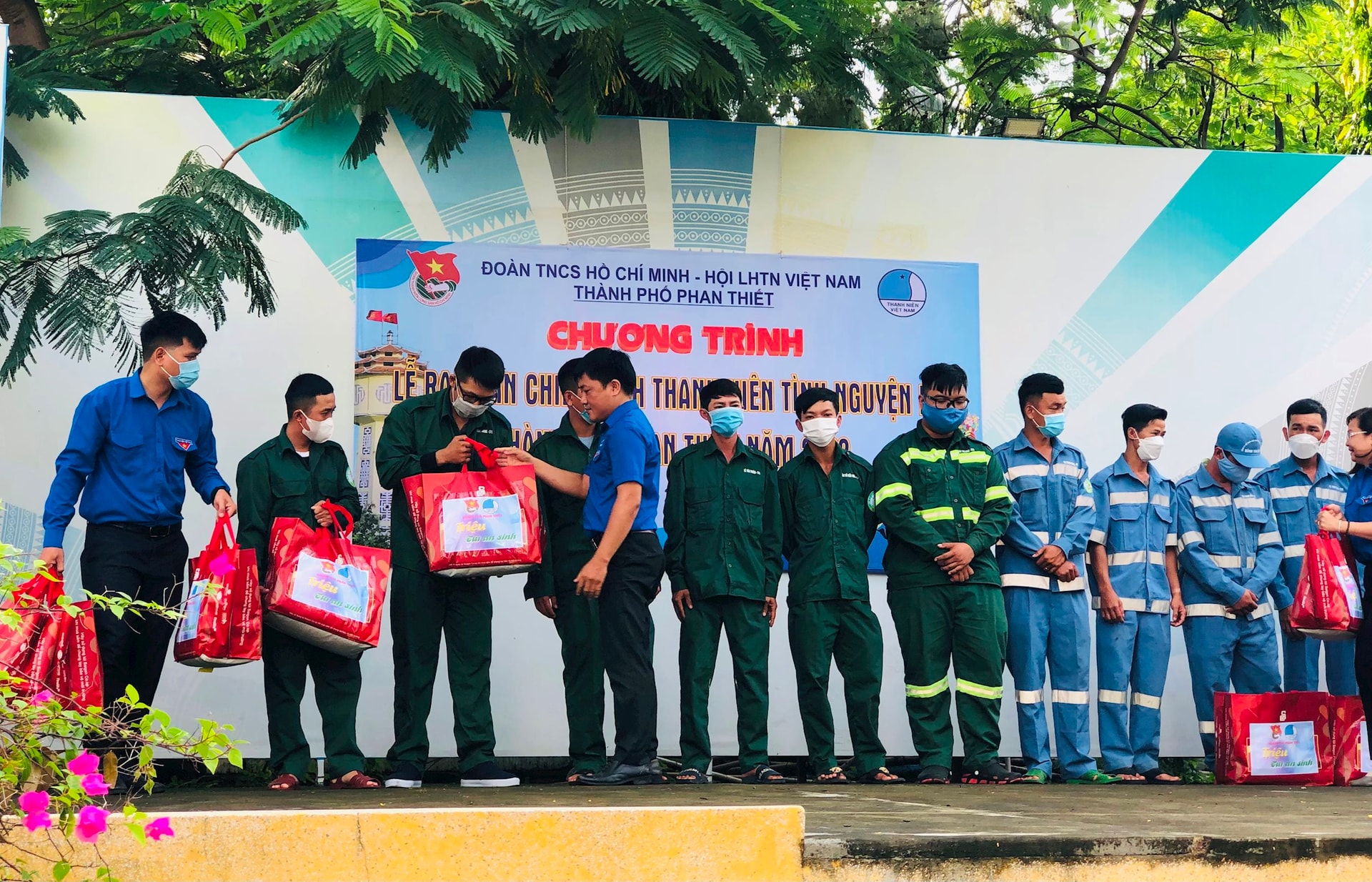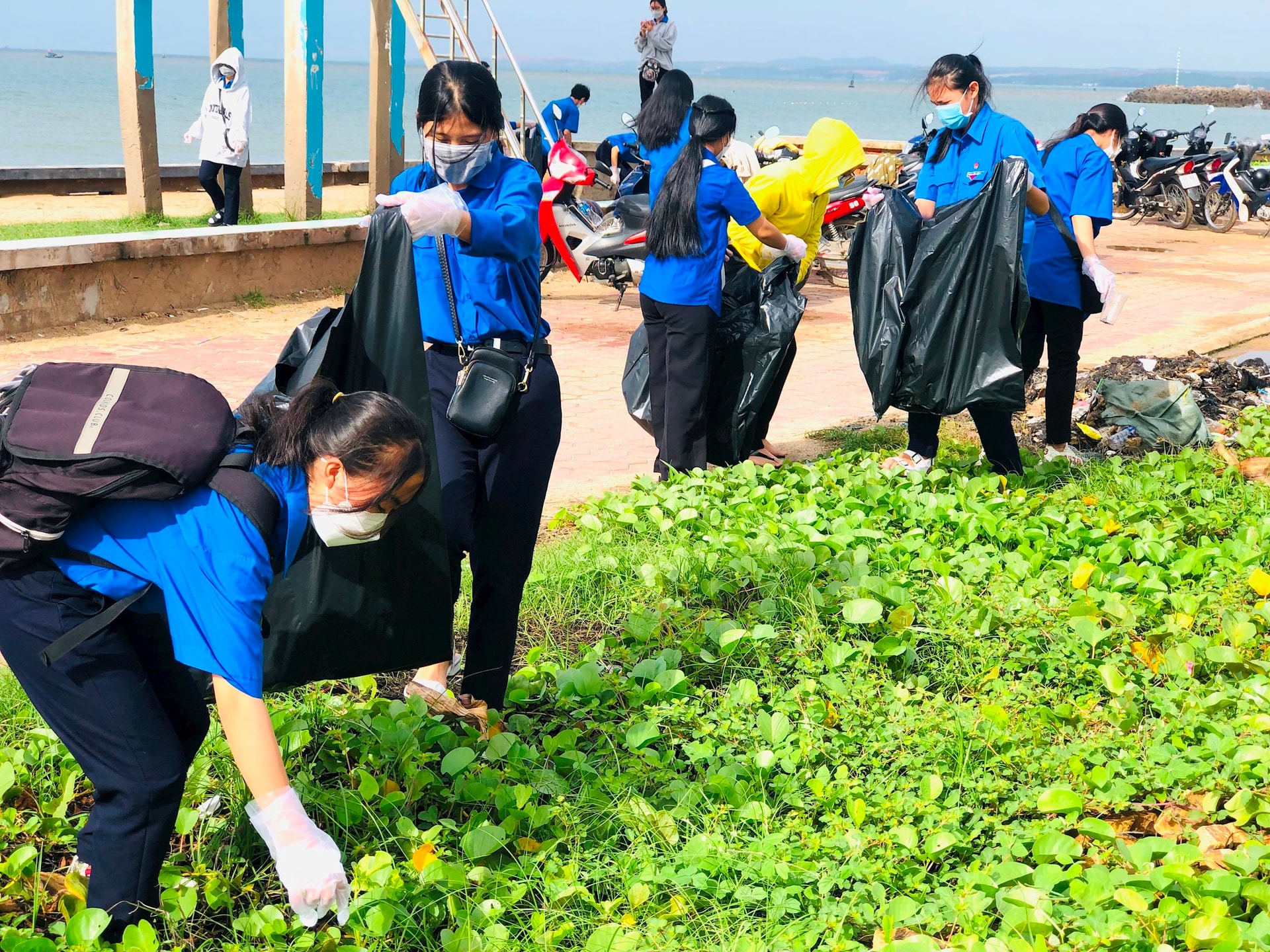 Accordingly, the campaign is expected to focus on major activities, such as: building new-style rural areas and urban civilization, social welfare, organizing summer activities for local children in associated with propaganda on pandemic prevention. In addition, the Youth Union of Phan Thiet city has set a number of targets for 100% of its affiliates to accomplish, as follows: organizing "Volunteer Saturday" and "Green Sunday" movements; building at least 1 model of "Light, green, clean, beautiful, civilized and safe road"; planting at least 5,000 trees.
During this year's campaign, youth union members will also take part in some charitable activities in many localities, such as: giving free health check-up and medicine to 1,500 turns of poor people; building, reparing 5 playing campuses for children; consulting jobs for 250 youth union members, striving to admit 20 prominent youth unions members to the Communist Party of Vietnam. Phan Thiet city's Youth Union has established 4 volunteer teams specializing in differents tasks, including exam support campaign.
The Summer Youth Volunteer Campaign 2022, which is scheduled to take place from June 1 to August 31, has been considered as a major content in celebration of all-level Youth Union's Congresses towards the 12th national congress of the Ho Chi Minh Communist Youth Union, tenure 2022-2027.
After the launching ceremony, Phan Thiet city's Youth Union awarded a Kids' playground worth VND 10 million to Duc Long primary school; presenting VND 10 million to 2 young people of ethnic minorities as a start-up support; giving gifts to 10 young workers with difficult circumstances; presenting 100 environmentally-friendly tole bags to housewives in association with propaganda on environmental protection, etc.