After more than 3 hours, nearly 70 youth union members have collected over 1 tons of plastic garbage along the beach, leaving the much fresher landscape for the beach.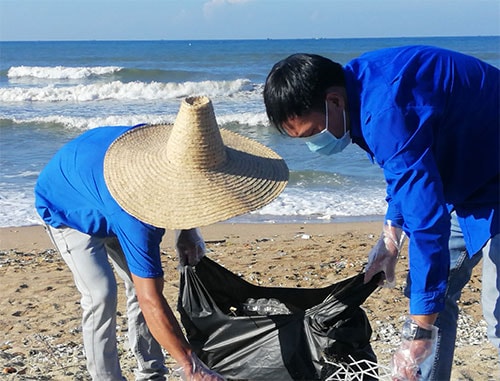 Youth Union members are excited at cleaning up the beach
In addition, the participants have disseminated laws on Vietnam's Seas and Islands to the fishermen, contributing to improving their awareness, responsibilities of protecting the country's sovereignty and national security.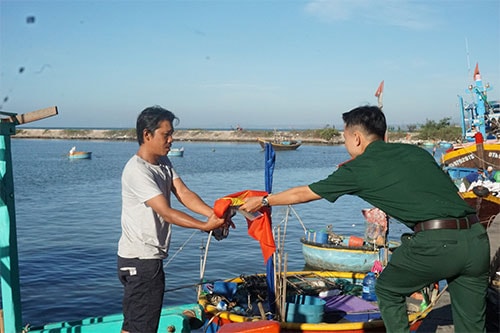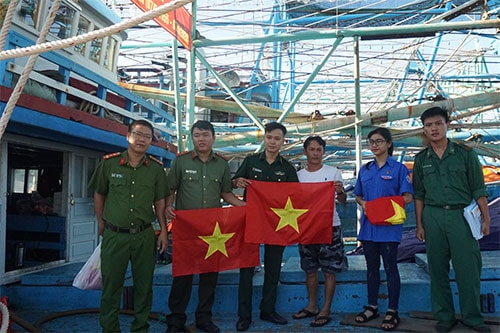 National flags are handed over to the fishermen
On the same day, the Youth Volunteers have handed over 30 national flags to the local fishermen in the hope that they can feel more confident on their off-shore fishing journeys.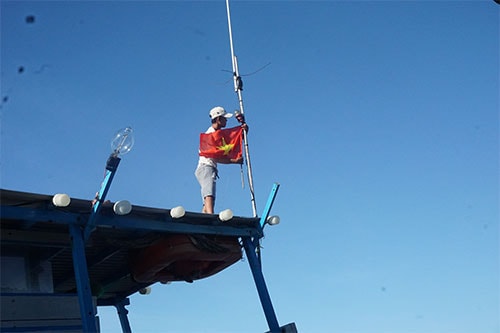 A fisher replaces his old national flag with a new one
Translated by My Thien (Source: Binh Thuan Online)