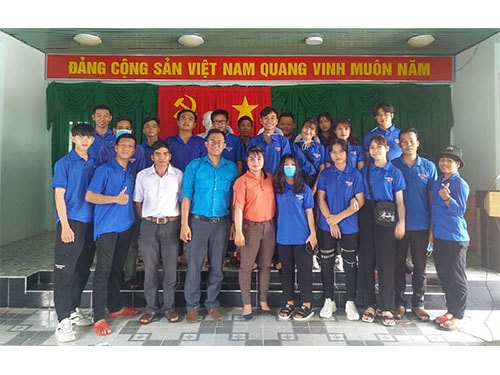 At the launching ceremony
Those "4 WITHs" indicates that the volunteers would "eat, live, work and learn about the Ethnic minority's customs" with the locals in La Da commune.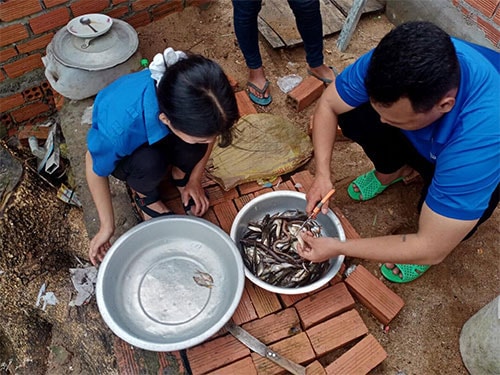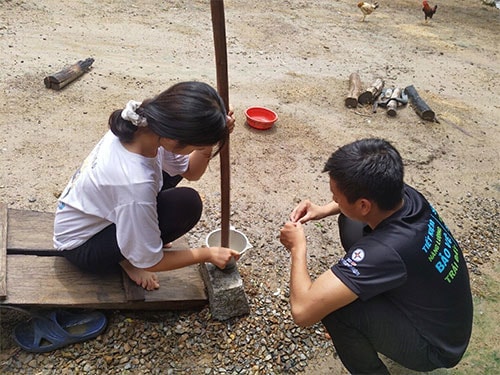 The volunteers partakes in daily activities with the locals in La Da
This is the Youth Union's yearly activity, aiming at creating healthy playground for the youth, arousing their passion and love for voluntary activities and especially tightening the solidarity among the Youngsters and the ethnic minority people.
Youth volunteer do as tutor the Ethnic Minority children
After the launching ceremony, volunteers have been dispatched to the local households, beginning their assistance jobs on the sites. Their jobs are to assist the ethnic minority families in breeding, farming, educating and tutoring the children, training the local youth on Youth union skills, etc.
Besides, all volunteers will coordinate with the local authorities to complete helpful and needy works in the locality.
Translated by My Thien (Source: Binh Thuan Online)