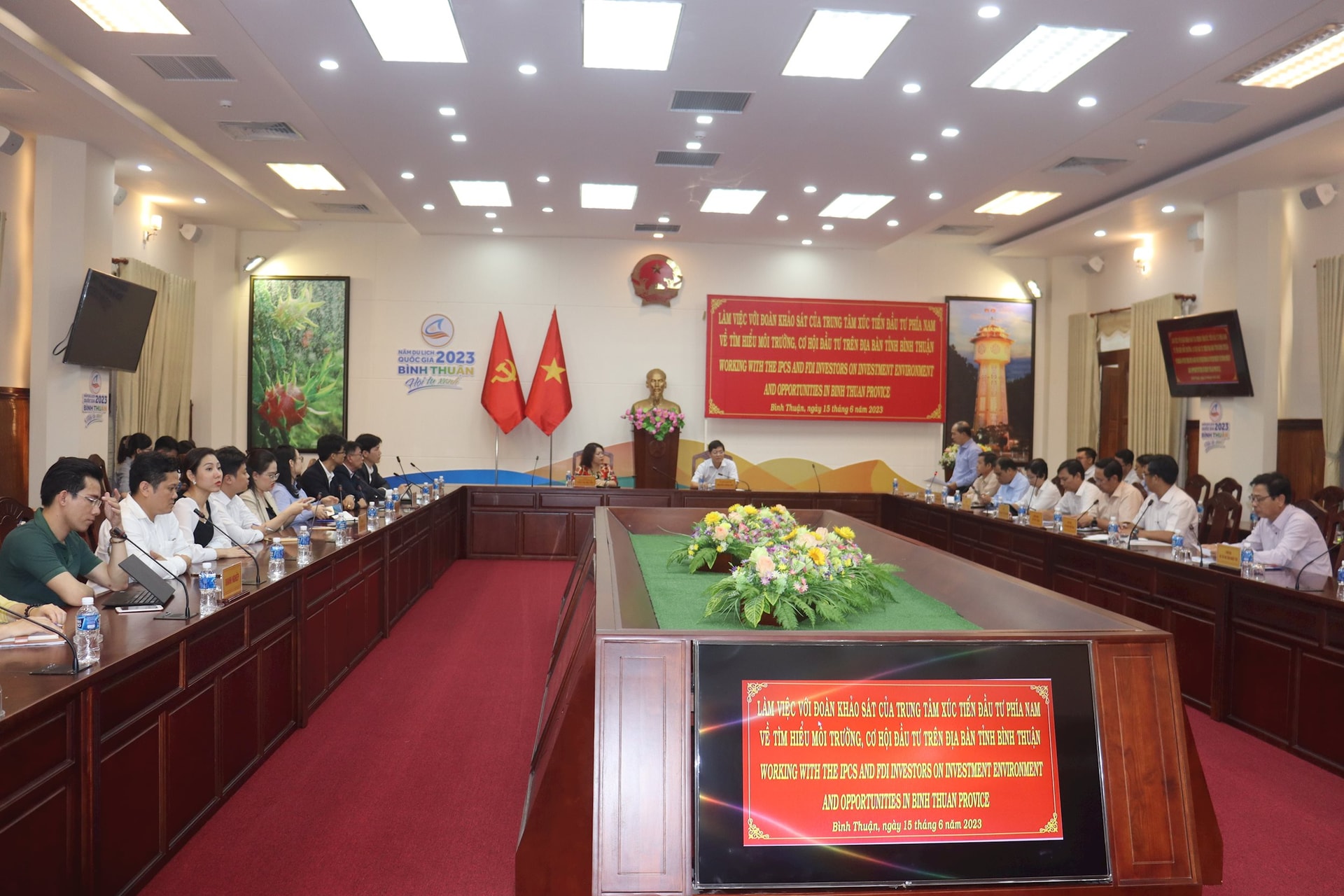 The survey team was led by Ms. Tran Thi Hai Yen - Director of the Southern Investment Promotion Center, and joined by representatives of leaders of foreign business associations (Singapore, Malaysia, India) in Vietnam, The Trade Office belongs to the Korean Consulate General in Ho Chi Minh City and a number of domestic corporations.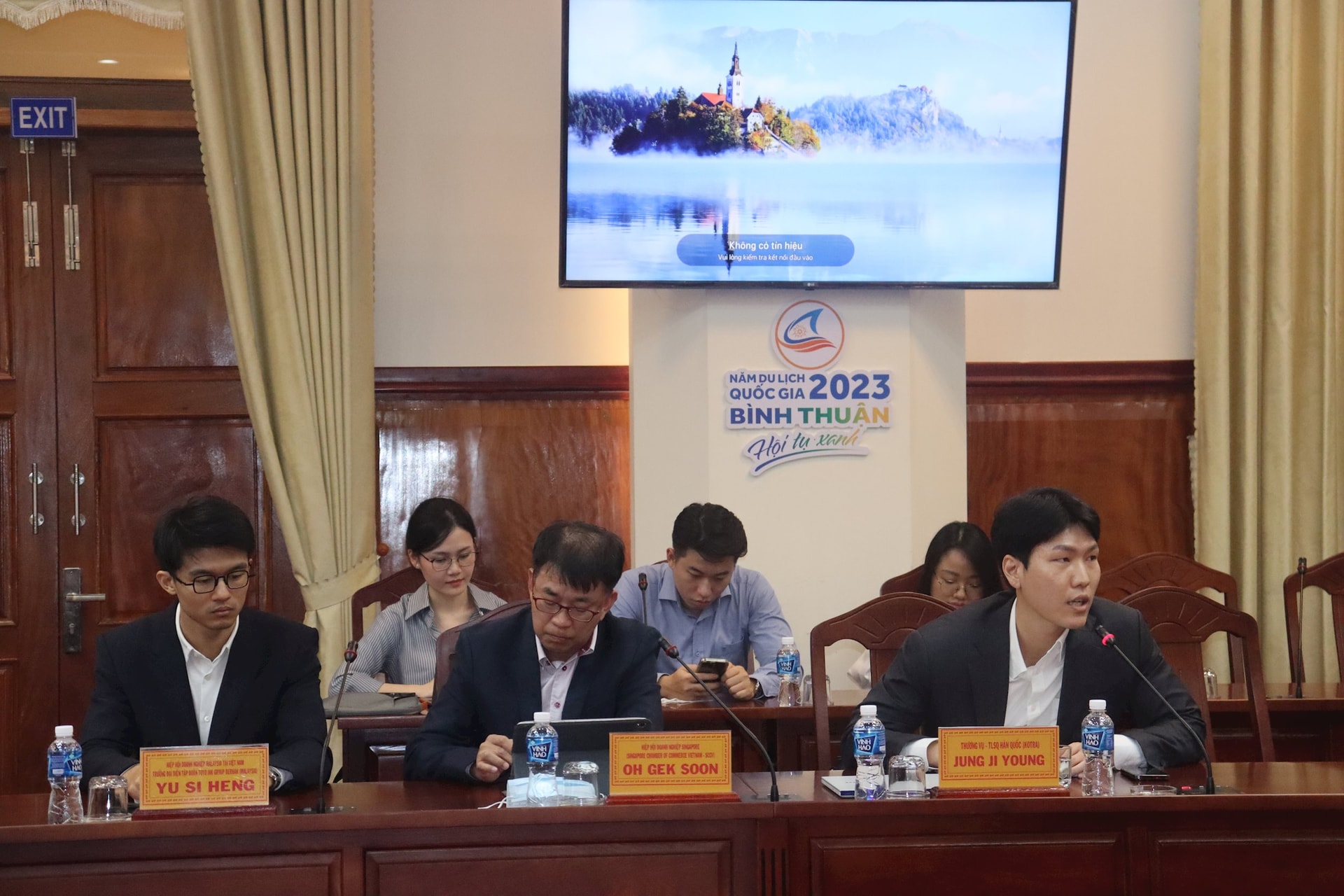 Exchanging at the meeting, guesses highly appreciated the potentials and advantages of the locality, especially the external transport system which has basically been completed. Accordingly, they expressed their desire to learn more about the environment as well as the areas where FDI investors and domestic enterprises want to register for investment projects in Binh Thuan province, such as waste incineration plants for power generation, Renewable energy production, infrastructure construction of industrial zones and clusters, etc. At the same time, representatives of the province's departments such as Planning and Investment, Industry and Trade, Construction, and Management Board of Binh Thuan Industrial Parks, etc have informed about the current situation of development, planning, and orientations to investment attraction in each field in the locality.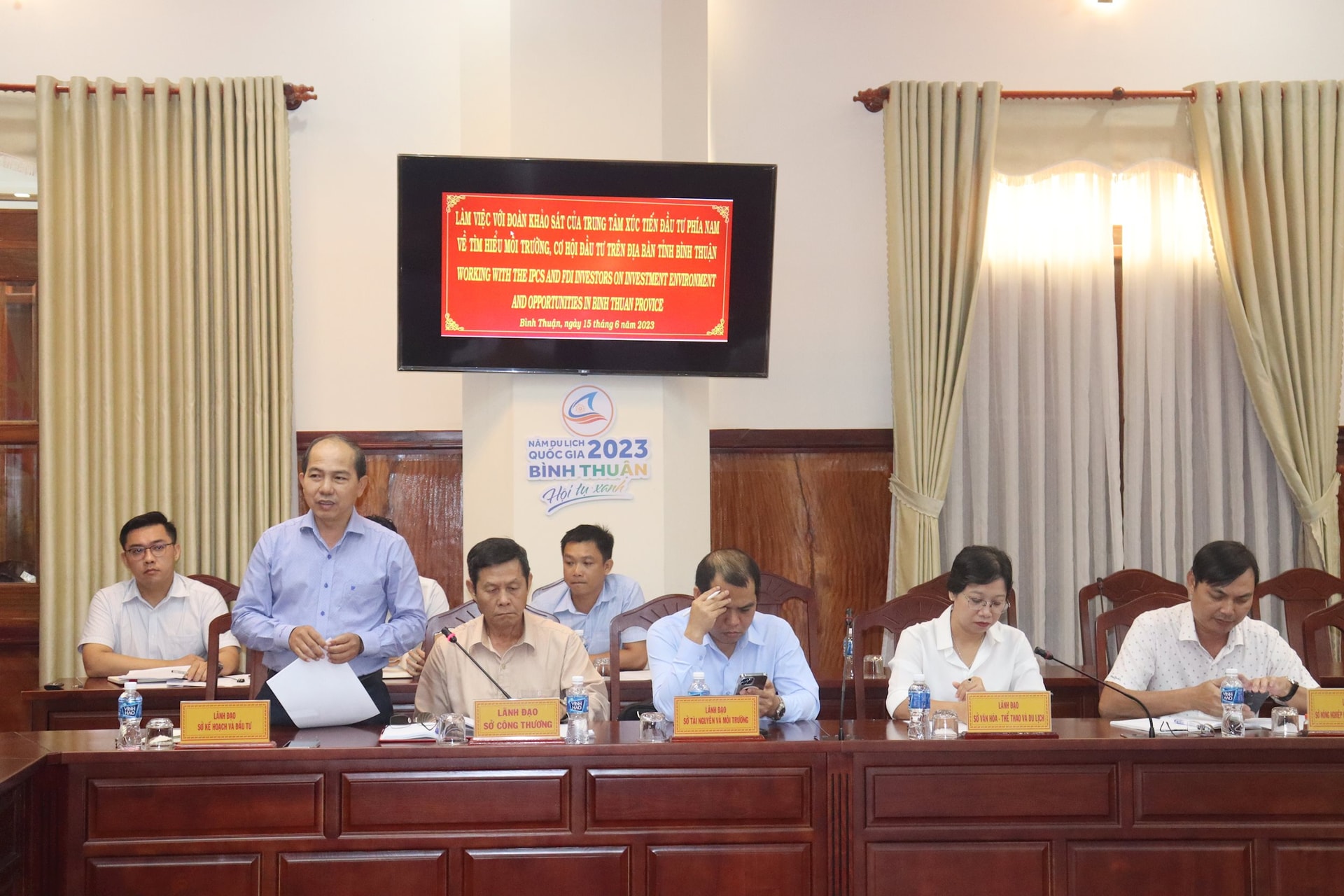 Speaking at the meeting, Vice Chairman Nguyen Hong Hai welcomed the survey delegation of the Southern Investment Promotion Center to explore the investment environment and opportunities in Binh Thuan. Thereby, he urged the functional departments to provide sufficient relevant information, including incentive policies on the areas that investors and businesses wish to engage in the project. At the same time, the Department of Planning and Investment was assigned to actively coordinate with the Southern Investment Promotion Center to act as the bridge connecting and attracting project investment to Binh Thuan in the coming time.