The fair has attracted a great number of bussinesses and establishments in the fields of farm products processing, producing and trading nationwide. Notably, safe food and OCOP certified food products are a plus priority.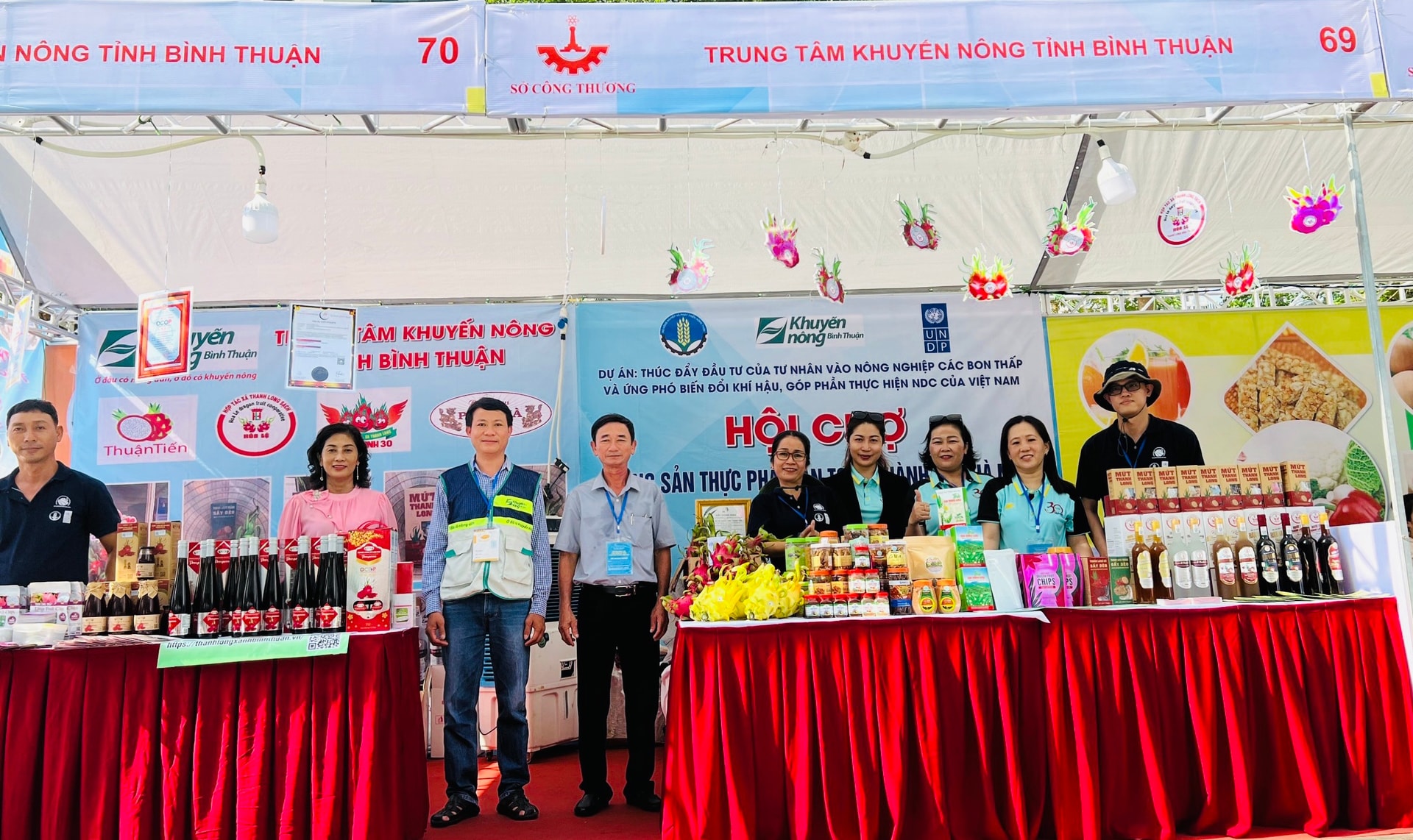 4 prestige establishments of Binh Thuan provinces including Thuan Tien dragon fruit Cooperatives, Hoa Le clean dragon fruit Cooperative, Ham Minh Dragon fruit Production & Services Cooperatives and Phu Ha Juice Limited company has joined their effort to promote the local advantageous products at the fair.
It attracts more than 150 booths of 100 companies from 19 provinces and districts with a variety of agricultural food and OCOP products from different brands.
The fair is organised to introduce and connect production and business models, safe food chains, and local products to urban consumers. It also aims to encourage Vietnamese people to prioritise using Vietnamese goods.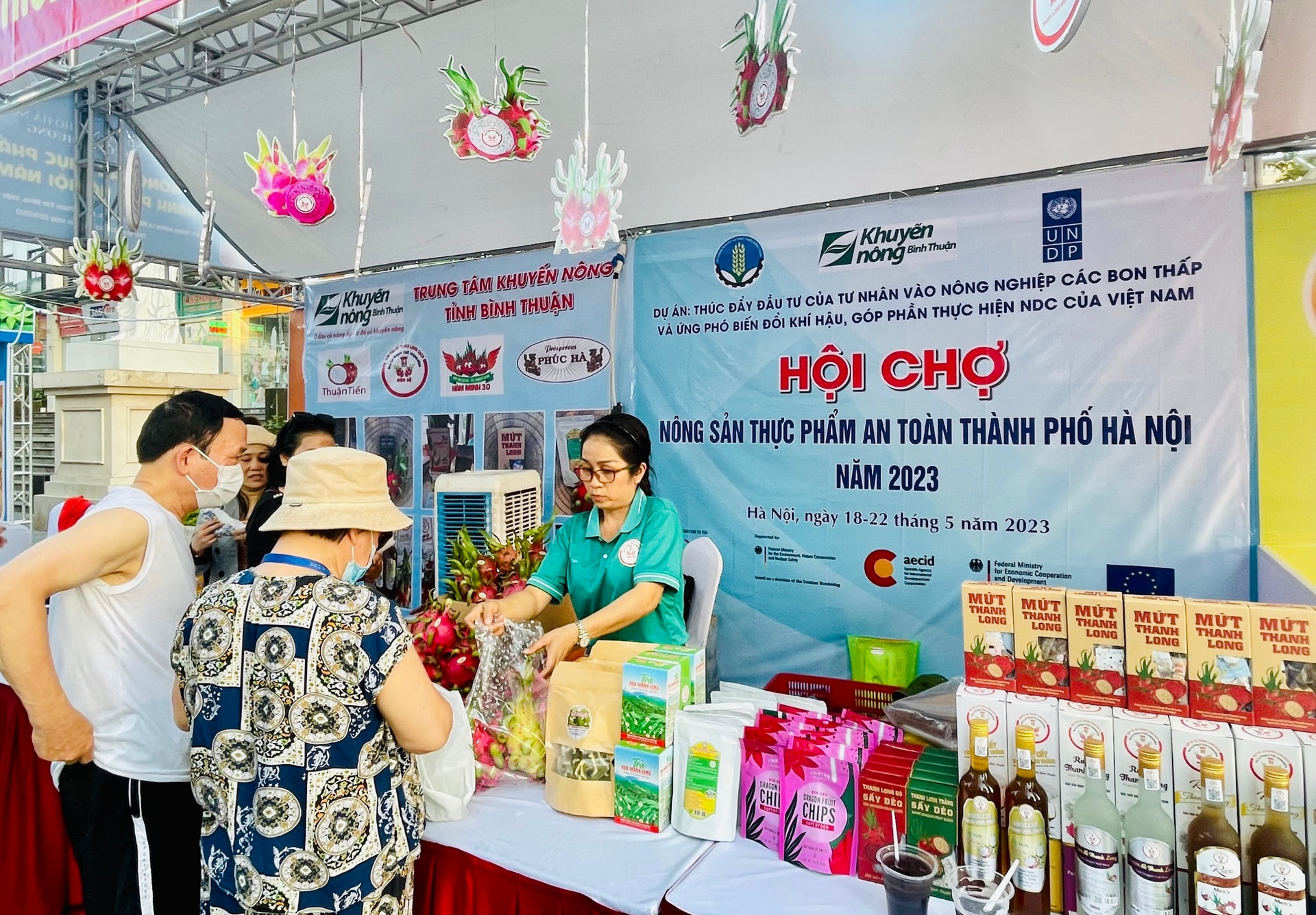 In recent years, the Ha Noi's People's Committee has directed the task of maintaining food safety, spreading information and training on legal guidelines about safe food manufacturing and business practices.
According to the report of the city's Department of Industry and Trade, in 2022 and the first four months of 2023, there were 21 training courses, one workshop with about 3,000 participants, and 86,000 publications, leaflets, and banners to promote food safety. Furthermore, they coordinated the broadcasting of four reports and news articles in newspapers, radio stations, and the Department's web portal.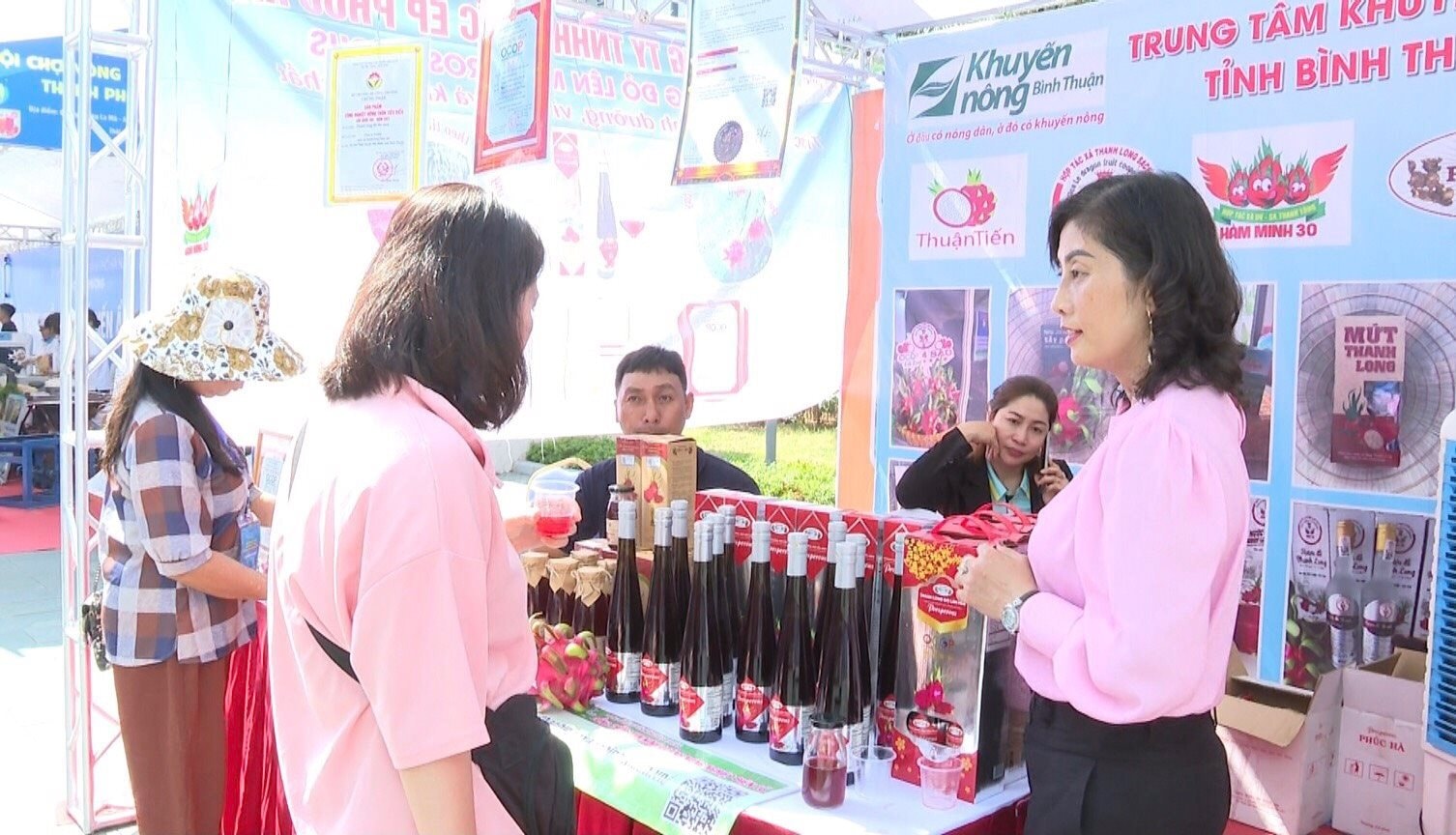 They also organised the inspection and examination of 101 food production and trading businesses, thereby, finding and sanctioning 13 businesses and fining them VNĐ106.1 million (US$4,516.81).
As for Binh Thuan, the particiapant is apart of the cooperation agreement between United Nations Development Program (UNDP) in Vietnam and Binh Thuan's Center for Agricultural Encouragment on the project of "promoting the private investment in low-carbon agriculture and climate change response, contributing to Vietnam's anti-climate change" in Binh Thuan province.