In last March, the Provincial People's Committee assigned the Department of Industry and Trade to preside and coordinate with relevant departments, and agencies for supplying information about the Forum and Fair of Vietnamese Exports program in the period of 2023 - 2025. The event has supported businesses and units in the province to actively participate in the introduction and trade connections of Binh Thuan's products, and advantages.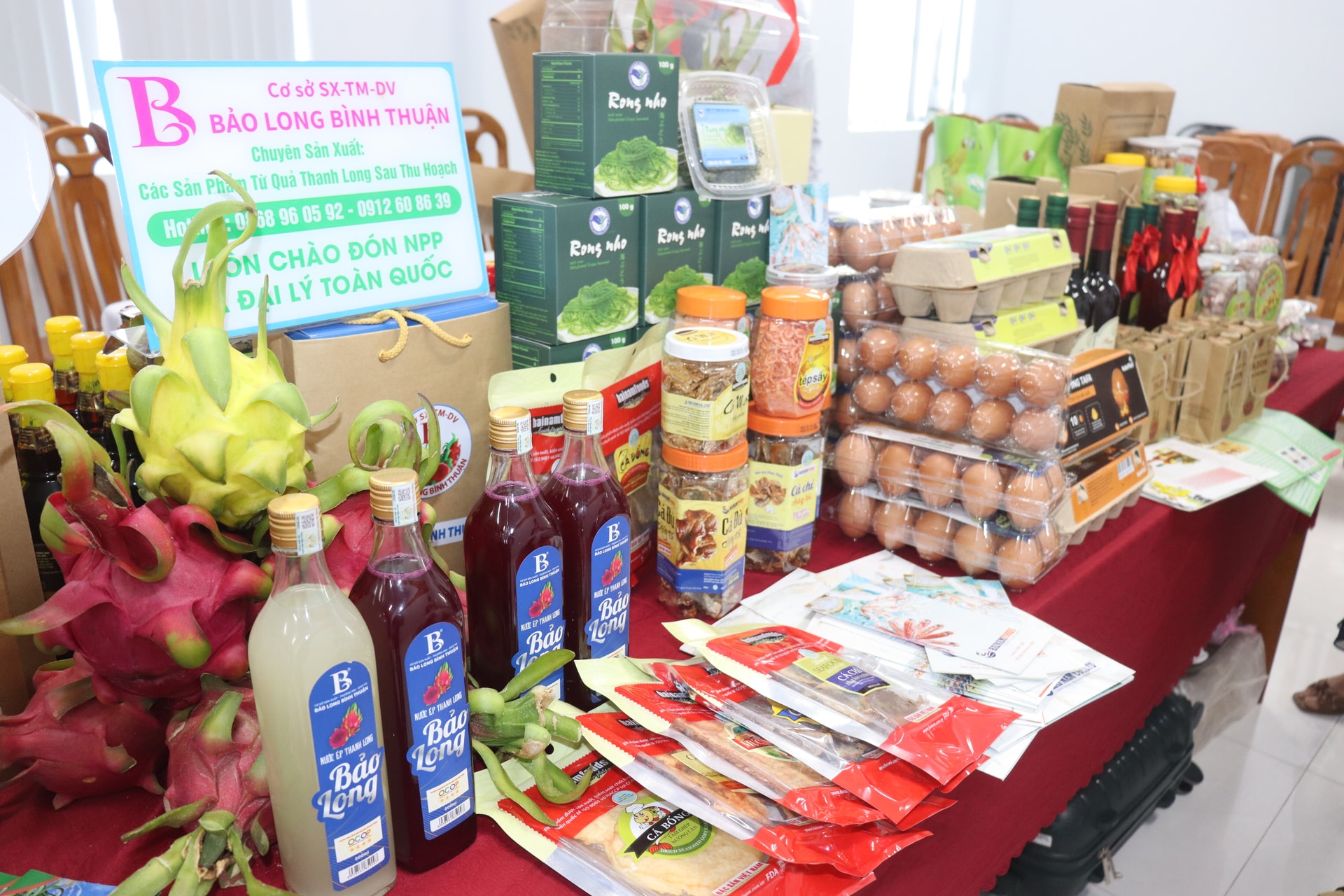 Typical products of Binh Thuan in need of advertisement and trade promotion (Artwork)
Accordingly, the functional department has asked the Department of Agriculture and Rural Development, the Management Board of Industrial Parks, the Union of Cooperatives of the province, and industry associations to coordinate and notify businesses to research and register. Specifically, the Vietnam Export Fair which is expected to take place from May 25 to 28, 2023 in Ho Chi Minh City, covers a scale of about 250 booths of domestic and foreign enterprises in Vietnam. This fair focuses on displaying and introducing products that meet the quality and origin standards, with priority given to products manufactured according to "green" standards.
Next, the Forum on Regional Links towards Green Export with the theme "Promoting regional linkages towards Green Export" (held at the Vietnam Export Fair). The forum will focus on discussing and proposing solutions to promote regional linkages in three important sectors of the economy: Industry - Agriculture - Trade and Services. At the same time, it should ensure the construction principle and sustainable development of a social production-consumption system, maximize services, toward green exports, and gradually transform the economic structure according to the economic model. During the Vietnam Export Fair, there was also a Conference on Connecting Export Market Information with the theme "Vietnamese Agricultural Products Reach Out".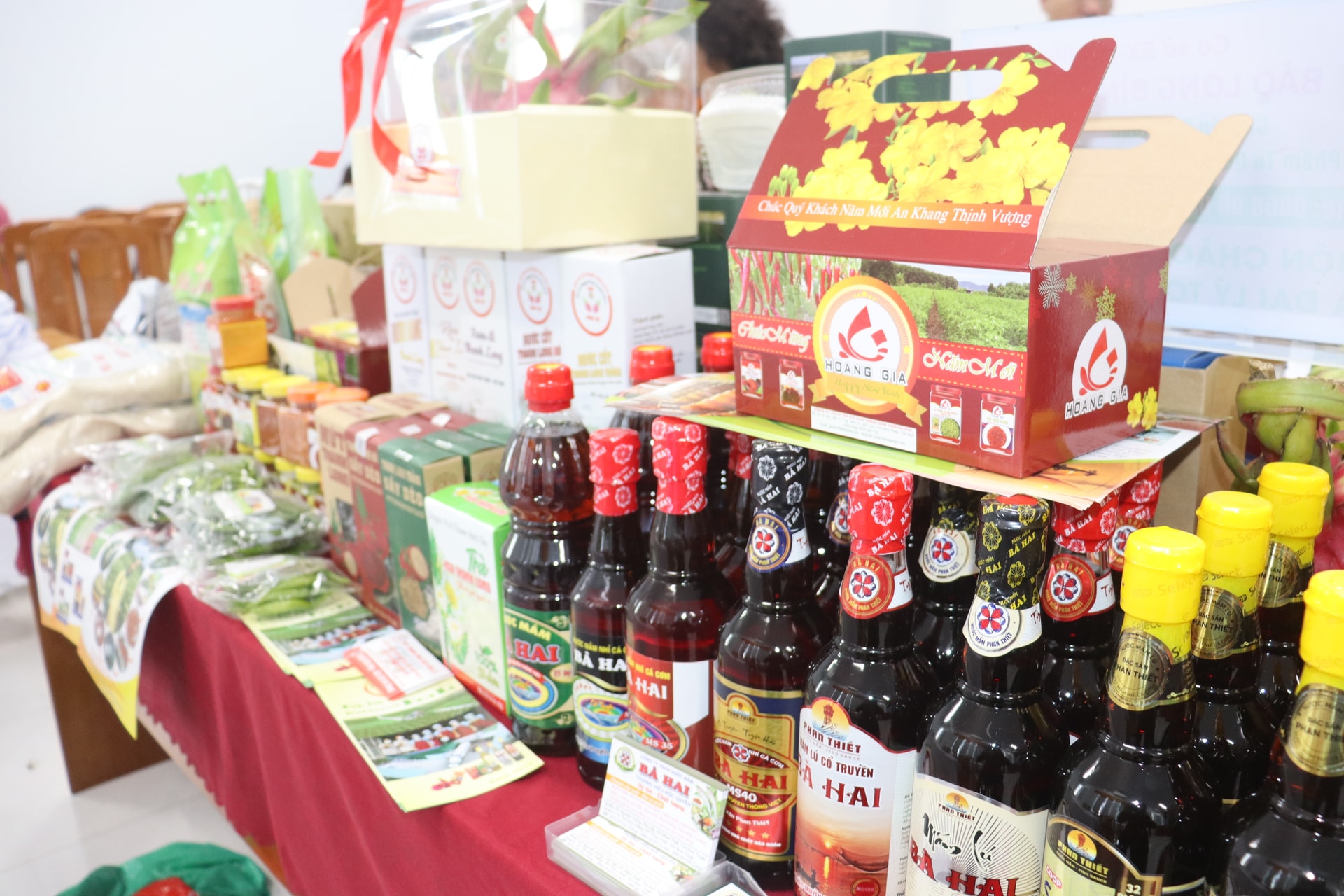 Recently, the Department of Industry and Trade also suggested relevant units and industry associations inform businesses to do the research and register in the Trade-Investment Promotion Transaction Mission in Japan (organized by the Ministry of Industry and Trade). Accordingly, it is expected that from July 23 to 29, 2023, the delegation will be present in Tokyo, Osaka, and Kyoto to introduce the business environment in the localities and investment opportunities in Vietnam to Japanese businesses and investors; promote trade connections between localities, Vietnamese industrial parks, and Japanese enterprises and investors as well as learn the construction model, management, and development of industrial parks in Japan.
Meanwhile, in mid-September 2023 in Ho Chi Minh City, there will be a series of events "Connecting the international supply chain" (Viet Nam International Sourcing 2023) with the participation of many large-scale retail distribution groups, expected to include: Aeon, Central Retail, MegaMarket, Walmart, Amazon, Carrefour, Costco, Decathlon, Coppel, etc.
According to Binh Thuan Department of Industry and Trade, this will be a good opportunity to support businesses more effectively in the province to participate deeply in global production and supply chains and adapt to the current trend of international economic integration. On the other hand, it also contributes to promoting the connection between distribution channels, foreign importers, and domestic manufacturing and exporting enterprises.
It can be said that participating in international market connection events to enhance the promotion of Binh Thuan's brand and typical products is essential in the context of global economic integration. Thereby opening opportunities to expand consumption markets for key export groups of the province: aquatic products (frozen and dried), agricultural products (fresh dragon fruit, products made from dragon fruit, and cashew nuts), and other goods (mainly garments, shoes, etc.). Particularly for OCOP products, there are currently 70 products with from 3 to 5-star standards, along with about 60 typical rural industrial products of Binh Thuan province that have been recognized in the last 3 years and recommended for export.